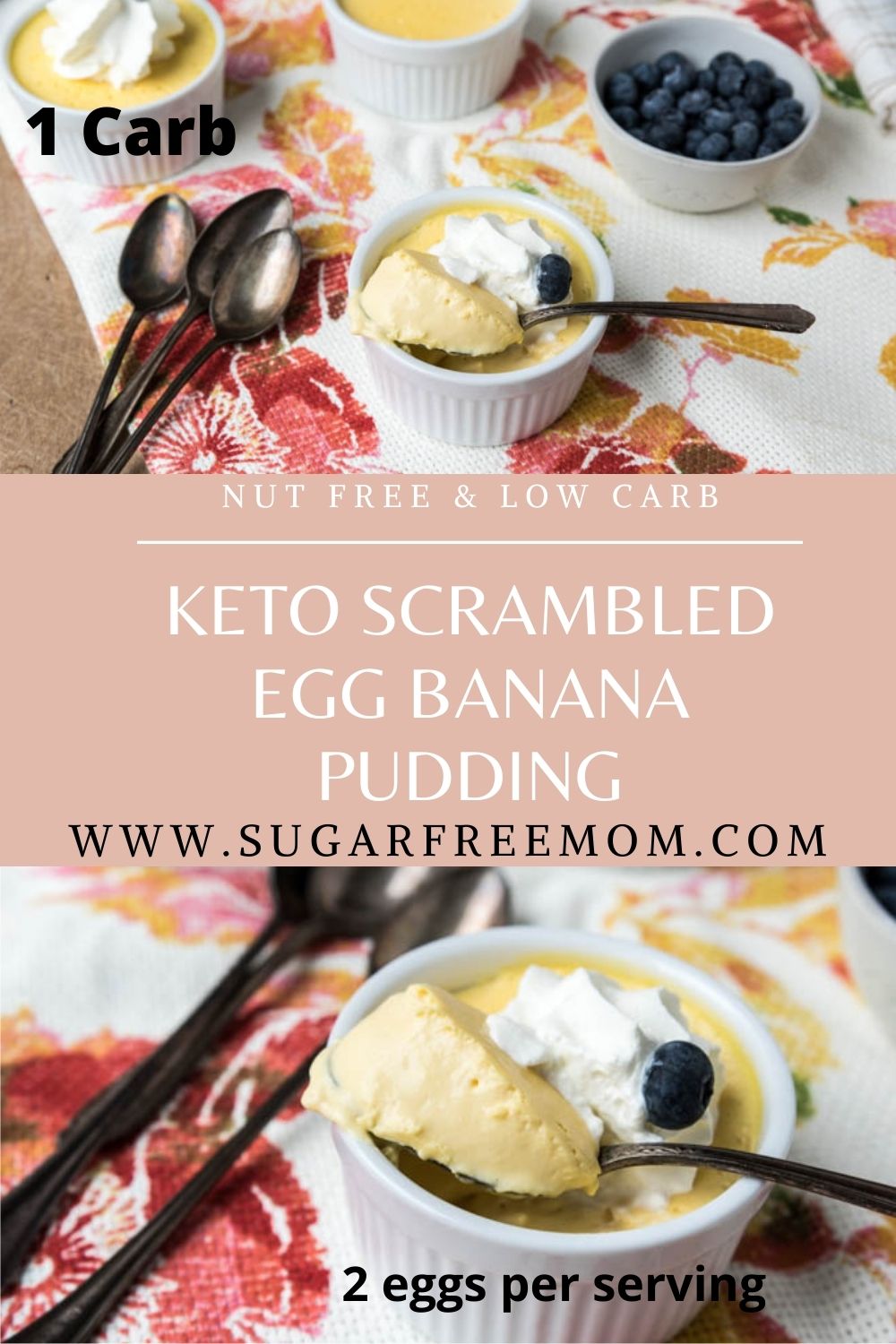 This sugar free, keto, scrambled egg banana pudding is easy to make with just 4 ingredients and no baking required! It has 2 eggs per serving and just 1 carb and is truly the smoothest, tastiest keto banana pudding you will ever try!

SUGAR FREE BANANA PUDDING
No bananas were harmed in the making of this keto, sugar free, banana pudding! Yes, you read that correctly, no bananas were used in the making of this banana pudding! Instead, what gives this banana pudding that amazing color is.......drum roll please.........SCRAMBLED EGGS!
No, I'm not kidding! Trust me, this is the MOST AMAZING PUDDING you will ever try! Packed with 2 eggs per serving and tastes just heavenly and comforting. You can enjoy this for breakfast, lunch or a snack! Just one carb per serving. AND I PROMISE YOU THAT NO EGGS WILL BE DETECTED! If you are trying to feed your kids eggs and they ate them like my own teenage daughter, this is the way to get them some nutrient dense protein in pudding form! My daughter had no idea that I've been serving her my chocolate pudding with scrambled eggs in it for over a year!

HARD BOILED EGG PUDDING
My good friend and fellow food blogger Maria Emmerich, is the mastermind behind this genius idea to add eggs to pudding to get her son who hated eggs when he was a toddler to get in more protein. You can read about her story and see her hard boiled egg pudding recipe here.
I adapted from her recipe over the last year since my teenage daughter also just hates eggs. I did start with the amount of hard boiled eggs Maria uses in her recipe, but found the smell was a dead giveaway, at least for my family. I ended up reducing the eggs to 6 and that did seem to help with the smell. But I also wanted to reduce the time involved in making this recipe since I often make it when my daughter is not in the house. One day I just scrambled eggs and she wasn't home and I told my husband, "I'm going to see if scrambled eggs as opposed to hard boiled will still produce a creamy pudding"! He wasn't quite sure it would work, but YES IT DID!!!
I am super grateful for Maria for sharing her lovely egg recipe and I even asked her if would mind me sharing my scrambled egg chocolate pudding recipe adapted from her, and of course, she was perfectly fine with it, thank you Maria! Since that chocolate pudding was made, I've been dreaming of ways to make a banana pudding and I must say, I think I like it even better than the chocolate one!

EGG PROTEIN PUDDING
This egg protein pudding is quick and easy with just a few ingredients you probably have on hand. The banana extract, vanilla stevia and caramel extract combined together make for a luscious flavor that is hard to beat! This pudding is a whole lot easier to make since you just scramble the eggs and the rest goes into the blender. No baking required.
Other delicious egg recipes you might like:

HOW TO USE POWDERED GELATIN TO THICKEN
Gelatin is a fantastic ingredient to use to thicken recipes like my keto panna cotta and this scrambled egg banana pudding. It can turn a liquid into a gel like consistency so it is a perfect ingredient to use for thickening. While xanthan gum is a thickener in most baked keto desserts, using it for this recipe would make the pudding a bit slimy. You could use 1 teaspoon of xanthan gum to thicken or just try this recipe without either thickener which may be just the right pudding consistency for you.
Typically you need to activate the gelatin with some liquid that is warm or hot. In this recipe the hot scrambled eggs right off the skillet combined in the blender with the cream is enough to activate the gelatin. This banana pudding is a nice consistency but I know many people who would prefer a thicker pudding so using the gelatin will accomplish that for you.
To thicken this scrambled egg banana pudding, simply sprinkle the powdered gelatin over the cold cream in the blender . Allow the gelatin to "bloom", by not stirring and letting it sit on top of the cream for about 5 minutes. In the mean time, scramble your eggs then throw them hot right into the blender once they are cooked. Add remaining ingredients into the blender and blend until smooth. It thickens even more when cold in the fridge so be sure to allow this pudding 2-3 hours or preferably overnight for best results.
ThisGrass-Fed Gelatin is the one I use because of the fact of what I learned in Nutritional Therapy School about toxins. All toxins are stored within our fat cells, people and animals, so if you want to make sure you aren't ingesting toxins, using grass fed gelatin is the best option for your health.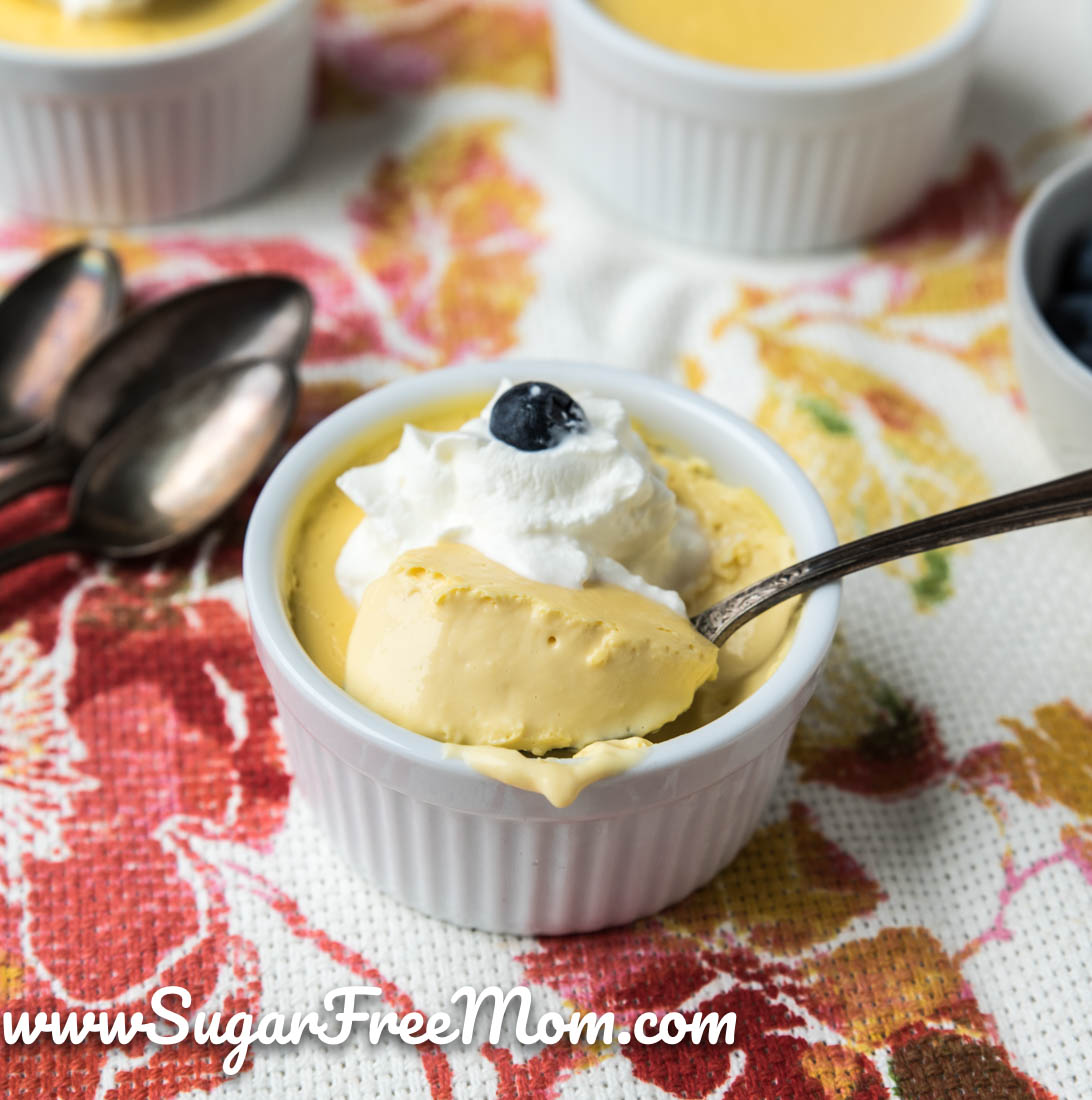 SWAPPING INGREDIENTS
If you'd like to swap the heavy cream for dairy free, I'd recommend canned coconut milk. If you use canned coconut milk, you will not need gelatin to thicken the pudding. I do not recommend unsweetened almond milk unless you plan on using the gelatin or xanthan to thicken the pudding. It will be very thin and not set if you don't.
If you decide NOT to use vanilla stevia, use my sweetener conversion chart to help you or add a small amount and taste and adjust. If you don't use vanilla stevia, I would add ½ teaspoon of vanilla extract.
SUGAR DETOX COURSE TESTIMONY
Kim says, I did my final weigh in last night. I didn't lose any weight according to the scale. But I did lose 2 inches. Overall, I have been very happy with my results on this course. I have lost a total of 16 lbs and 12.25 inches. But there have been so many other benefits!
My joints don't hurt anymore, I'm not as tired as I once was, I am not constantly hungry or consumed by snacking after dinner. I have learned a lot. Probably the best thing that happened was my head stopped itching so much. That had been bothering me for years with no apparent cause. I noticed that it stopped a month ago or so. Thank you so much!!!
WITH GELATIN OR WITHOUT?
My family loves the consistency of the pudding without using the gelatin powder. I've tried it both ways and I prefer it with the gelatin so I left this as optional for you to determine what you and your family like. Either way, this is a delicious protein filled snack or meal!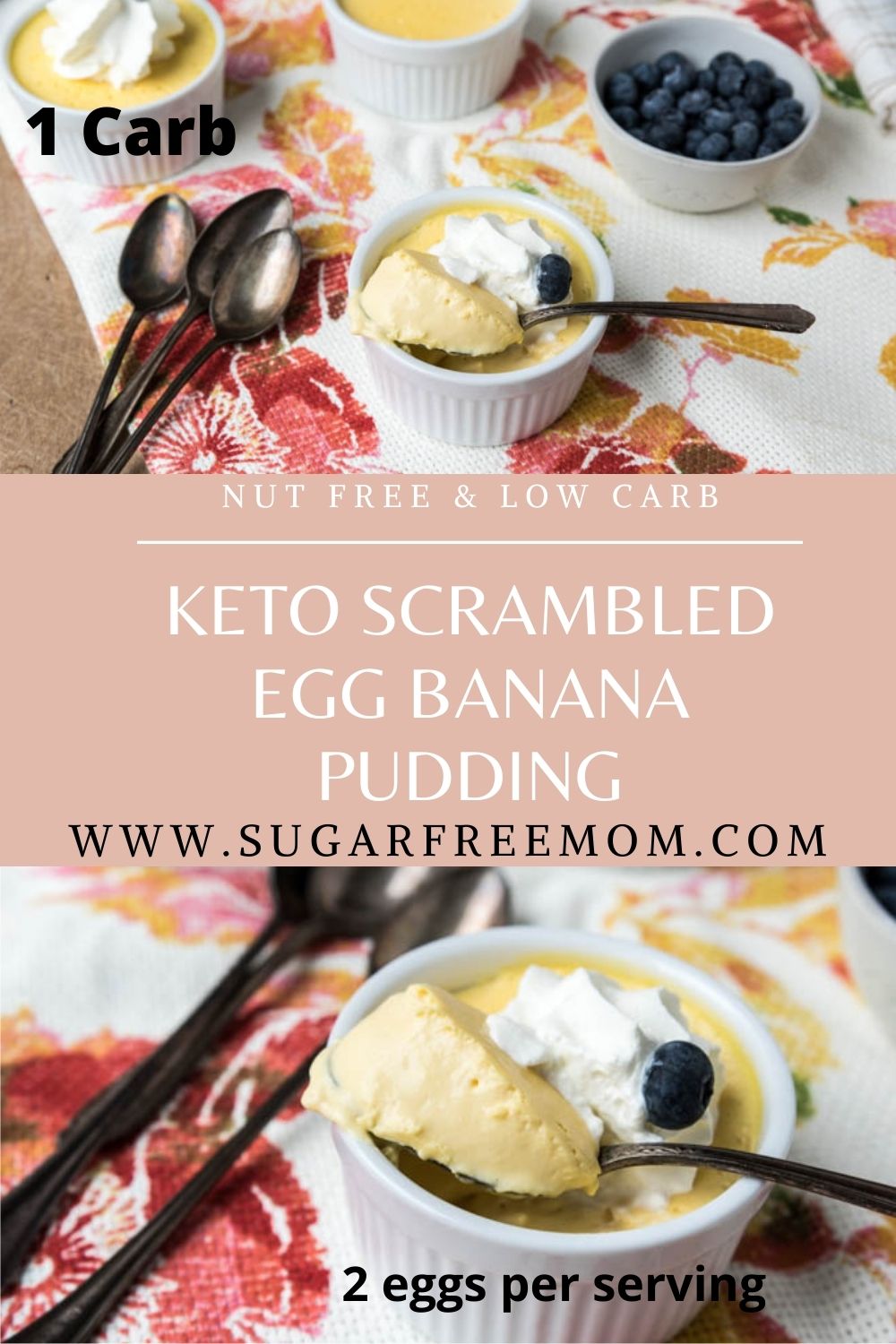 SCRAMBLED EGG BANANA PUDDING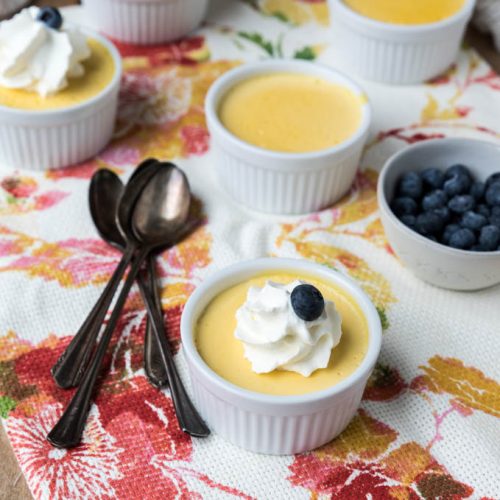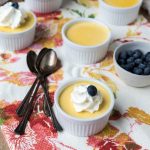 Print
Sugar Free Keto Scrambled Egg Banana Pudding
Instructions
In a large skillet, melt 2 tablespoons of butter and add your eggs to scramble. Continue to stir until all liquid is absorbed and the eggs don't look wet and glossy.

Add your dry scrambled eggs to a high powered blender with the remaining ingredients. Blend until completely smooth. Taste and adjust sweetener if needed.

Pour into 6 ramekins or glasses and refrigerate 2 hours or overnight. It thickens the longer it's in the fridge.

Storage: Cover each ramekin and keep refrigerated for up to 5 days.
Nutrition
Serving:
1
serving
|
Calories:
293
kcal
|
Carbohydrates:
1
g
|
Protein:
11
g
|
Fat:
25
g
|
Saturated Fat:
14
g
|
Polyunsaturated Fat:
2
g
|
Monounsaturated Fat:
4
g
|
Trans Fat:
1
g
|
Cholesterol:
337
mg
|
Sodium:
158
mg
|
Potassium:
123
mg
|
Sugar:
1
g
|
Vitamin A:
592
IU
|
Calcium:
50
mg
|
Iron:
2
mg