Miracle Gro Aerogarden 3SL Giveaway!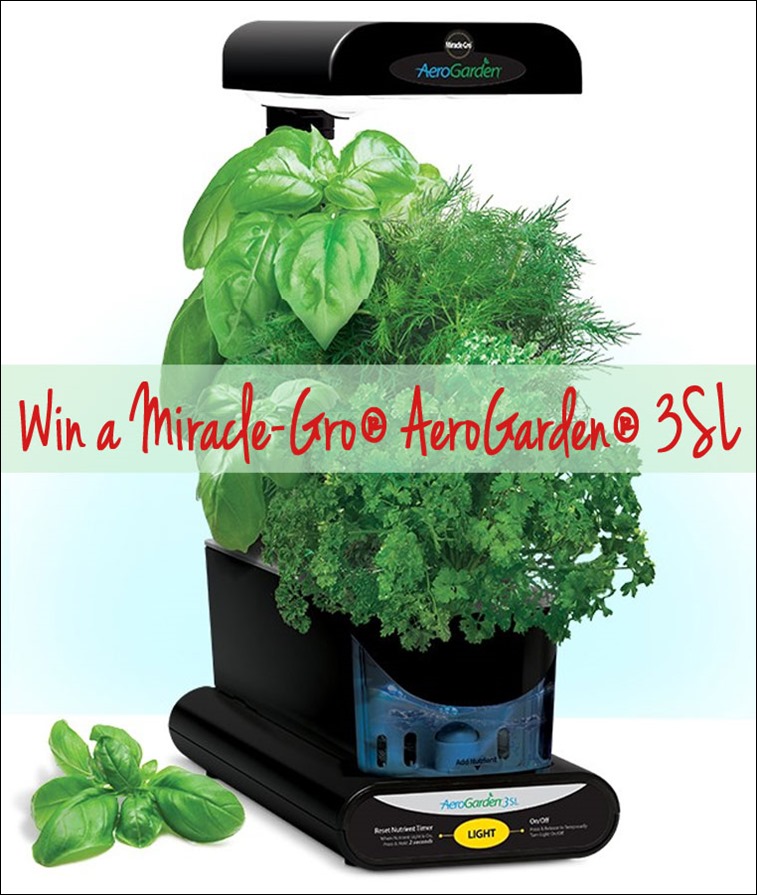 Have you seen one of these beautiful Aerogardens in someone's home? The first time I saw one was in the basement of my parent's home where my dad had set up this incredible table filled with different lettuce and herbs and other veggies growing. I was so impressed considering we live In New England at it was the dead of winter!
Ever since I tasted that luscious butter lettuce in our salad that day that my dad grew I was enamored and wanted one badly, but have not had the time to get one started until my birthday this past November! I was thrilled when I was approached through KitchenPlay to try the Aerogarden 3Sl and provide a Give Away to my readers!
I've had mine started since November 23rd and if you follow me on Facebook and Instagram I've been posting pics of my sprouting dill, basil and hopefully soon sprouting parsley. I have to be honest with you, the whole gardening thing is all my husband. I'm not much of a green thumb or at least I thought.
The step up took no time at all and I didn't even need the help of hubby for it!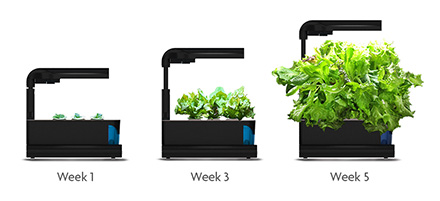 The advantages of an indoor garden is cherished where I live since the gardening season is a short one in New England. Purchasing store bought veggies and herbs is always expensive. Right now you can even win a ........... on the Kitchen Play website. They are giving away one a week for the entire month of December!
Walmart is selling this brand for a great discount! It's the perfect gift giving idea for the gardener in your family!
For more selections and models of this awesome product you can check out the Aerogarden website!
I am super excited to have fresh herbs grown in my kitchen INDOORS in the winter and very happy to be able to give one of these away to a SugarFreeMom reader!
To Enter this Giveaway:
THIS GIVEAWAY IS NOW CLOSED! THANK YOU FOR PARTICIPATING!
I had my youngest son give me a number between 1 and 189 for the amount of comments on this post and he said number 51 Diane!!
THE WINNER IS #51 Diane!!
This Giveaway will end on December 15 at midnight EST. One winner will be selected by a random draw and notified via email. Winner has 24 hours to respond before another winner will be selected.
Good Luck!
MANDATORY: Leave a comment and let me know if you've ever had an Aerogarden, and what you grew or if you've never had one, what you would love to grow in it!
For extra entries:
Subscribe to Sugar-Free Mom via email
Like Sugar-Free Mom on Facebook
Follow SugarFree Mom on Twitter
Tweet about this Giveaway
Follow Sugar-Free Mom on Pinterest
Disclosure: This review and giveaway was sponsored by KitchenPlay and Aerogarden, but as always all opinions are 100% my own.