Simply Stevia Review & Give Away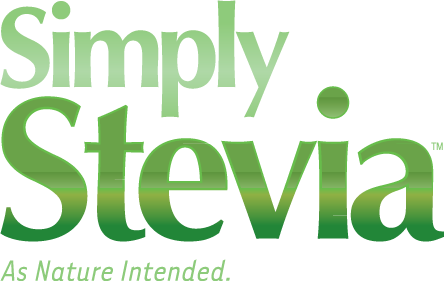 There are so many different stevia brands and products you can pretty much find anywhere, in any market or health food store, and of course online. But there are very few, that don't have extra unneeded additives in with the stevia in their product. Those extra additives are what always cause and aftertaste.
If you follow my blog you know I'm quite picky when it comes to anything with an aftertaste and therefore I'm quite selective and only have 2 other brands I use regularly in my recipes. Well today you will be happy to know, I've got one more brand I now LOVE, SIMPLY STEVIA!
The reason Simply Stevia is unique is that it is the only brand I've found that actually makes a flavored powdered packet! Wonderful for the sake of convenience and carrying it in your purse as opposed to the liquid bottles. Of course I love those too. but when traveling the packets are the way to go!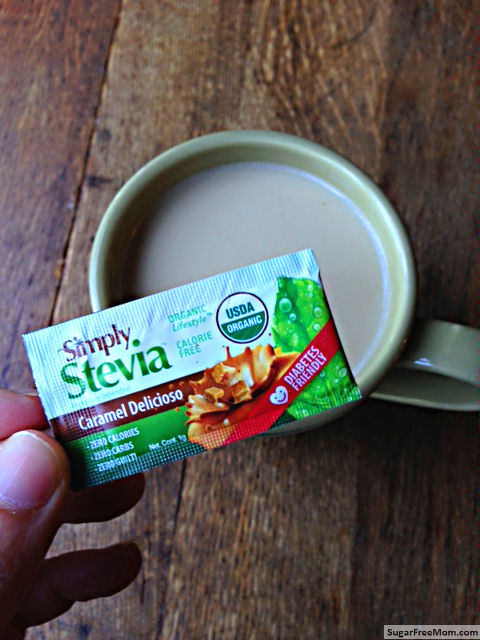 This caramel flavor is absolutely delicious in my morning cup of coffee! It was even better than I expected and I'm quite picky when it comes to my coffee. I used to buy (when I was highly addicted to sugar free Splenda) flavored CoffeeMate creamer, but this caramel flavor can compete with any flavored creamer out there!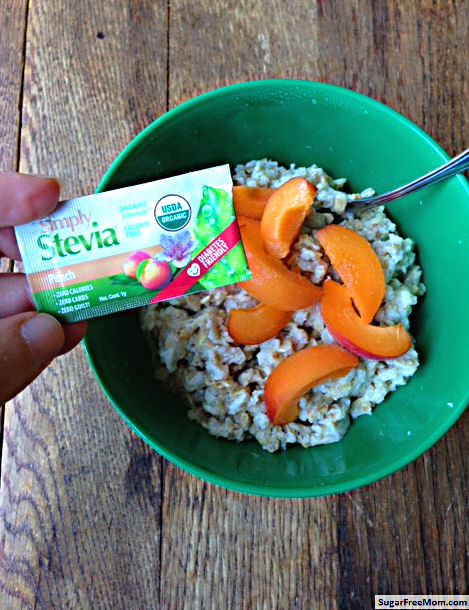 In my morning oatmeal I tried this peach flavor and must say it was amazing! The smell alone in my hot oatmeal was terrific. It reminded me of when I was a kid and my mom bought me those already prepared packets of flavored oatmeal, you know the ones full of sugar but so darn good? This flavored peach packet could be easily prepared ahead of time with some dry oatmeal ready to go when you are. I loved it!
I was also given some Peach Liquid drops to sample and tried it in my plain Greek yogurt and it was divine!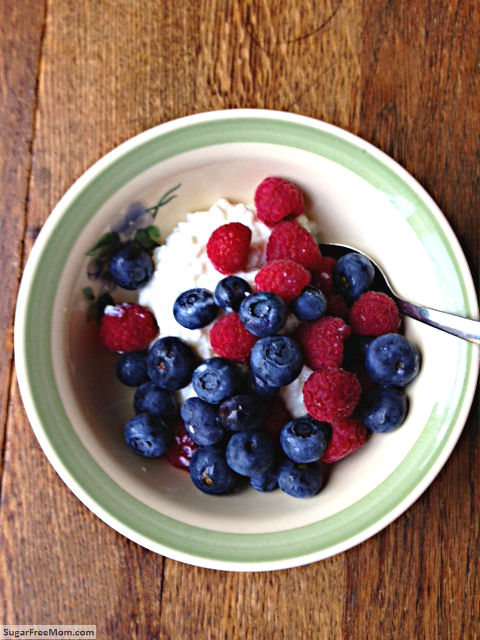 Another wonderful flavor was the powdered berry flavor packet. I enjoyed it with my berries and cottage cheese one morning!
Overall, I still do prefer the liquid, but the powdered in 9 different flavors just rocked my world and I am really enjoying them!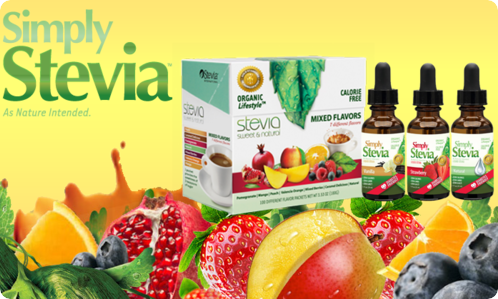 So for today's Give Away, one Sugar-Free Mom reader will receive the following:
1 - 2oz bottle of Natural Flavor Liquid Drops
1 - 2oz bottle of Strawberry Flavor Liquid Drops
1 - 2oz bottle of Creamy Vanilla Flavor Liquid Drops
To Enter this Give Away do the following and comment each time. Each comment is an additional entry in the Give away.
GIVE AWAY IS NOW CLOSED> Contest ends on Tuesday August 13th, 2013 at 11:59pm. Then winner will be notified via email and has 24 hours to respond or another winner will be chosen. A winner will be chosen by random.org. US residents only please.
Disclosure: Simply Stevia has compensated me for this review and give away, but all opinions of this product are 100% my own.
Congrats to Misty #196!!