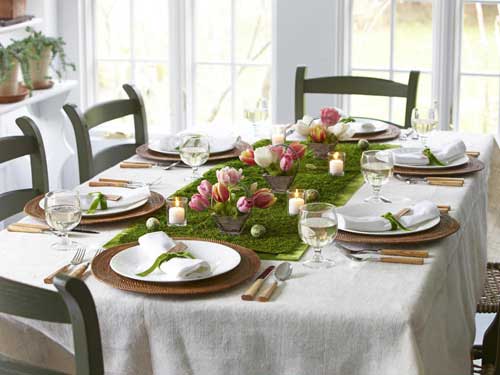 Photo credit www.goodhousekeeping.com
One more day until Easter 2013!!! Are you ready? Prepping food today is a great way to get a head start for a more relaxing tomorrow!
Here's our Easter Menu along with our weekly menu for the rest of the week to come!
FYI: If the recipes are not highlighted in blue they are new recipes I am trying out and will post if we like them.
Easter Menu
Breakfast before church: Cheesy Spinach Baked Eggs
1:00 Easter Dinner:
Appetizers
Sides
Roasted potatoes & sweet potatoes
Main
Prime Rib & Ham- my mom is making
Kale Prosciutto Lasagna Roll Ups
Desserts
Ricotta Pie- my mom is making
Here's my list of 35 Healthier Easter Recipes for more ideas!
The Week Ahead:
Have a beautiful and wonderful day celebrating the resurrection of Jesus!
Happy Easter and God Bless You!
{{{HUGS}}} Brenda