This post and photos may contain Amazon or other affiliate links. As an Amazon Associate I earn from qualifying purchases. If you purchase something through any link, I may receive a small commission at no extra charge to you. All opinions are my own.
What I Ate Wednesday is a visual food journal for one day of eats in my life for all to see!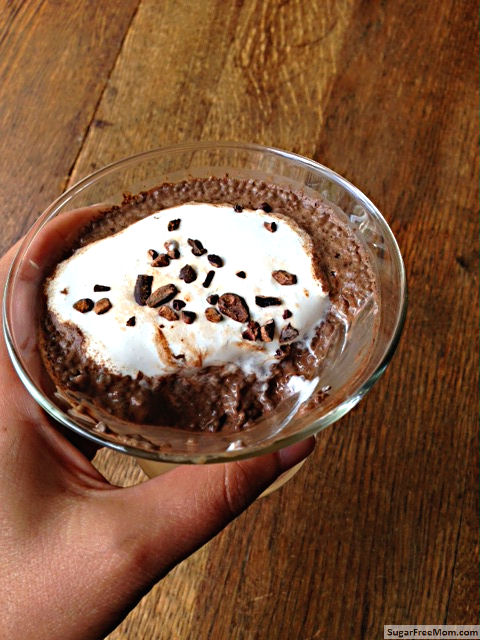 Yes you are seeing correctly, that is chocolate pudding. We were headed to the beach last Friday and I had made this recipe the day before and well, it was staring at me in the fridge! But it sure is healthy, full of fiber too, dairy free, low carb and delicious: Chocolate Chia Pudding.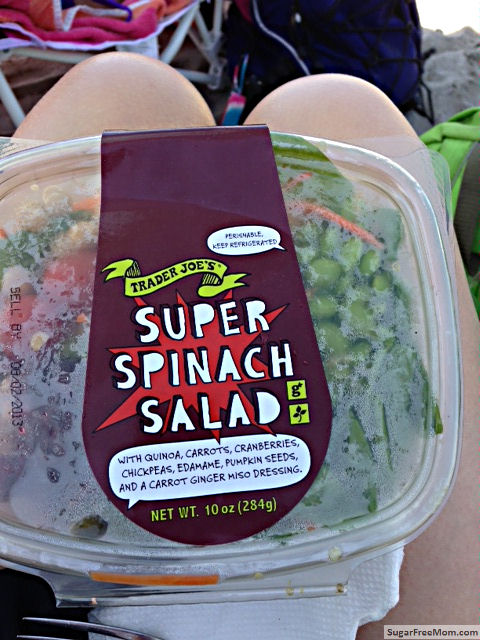 Since I knew we were headed to the beach I made my life a little easier by stopping at Trader Joes on the way to buy myself a salad.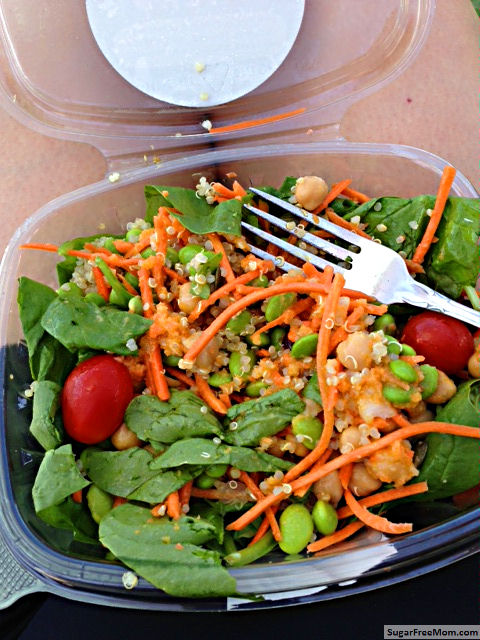 Super yummy with quinoa, chickpeas and a carrot miso dressing.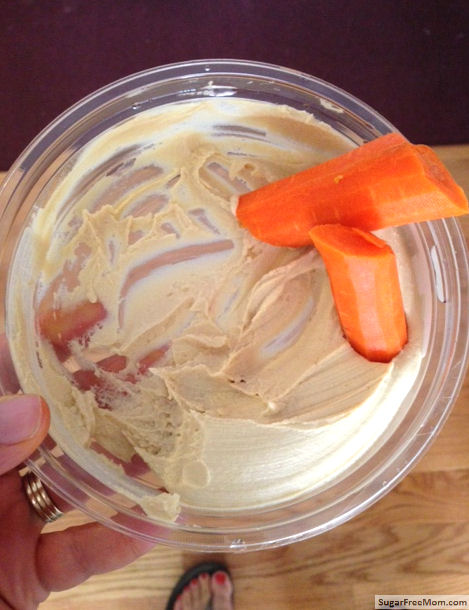 When we got home from the beach I was famished so I pulled out my favorite snack ever; hummus and carrots!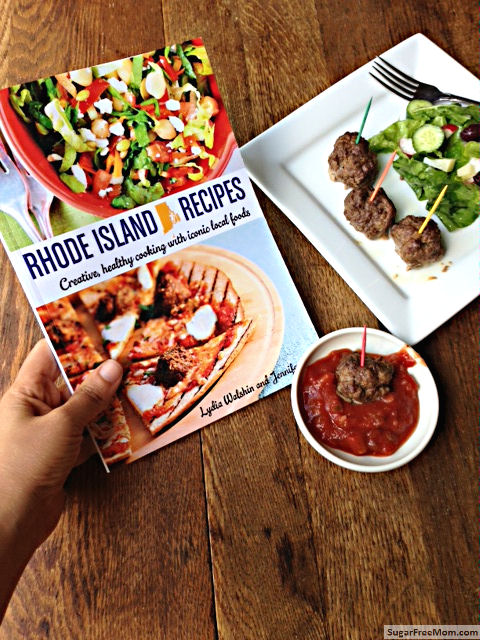 For dinner I decided to make my family a recipe from two of my RI blogger buddies who just released their cookbook, Rhode Island Recipes!
My friends, Jennifer from Savor the Thyme and Lydia from The Perfect Pantry, have put together some amazing recipes using unique local food items from RI.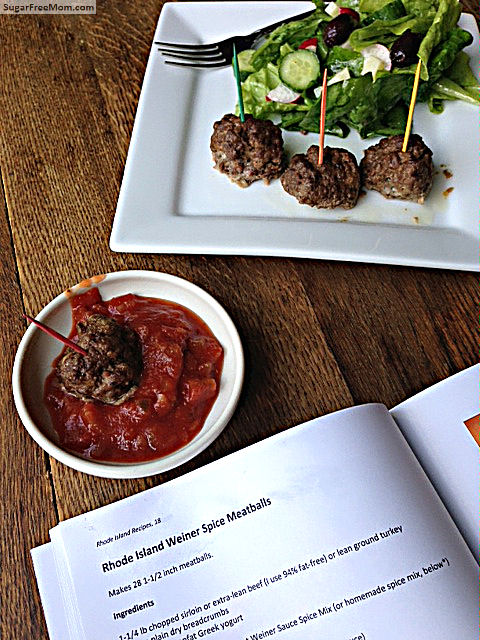 The one recipe that caught my eye and I knew would win over my family is the Rhode Island Weiner Spice Meatballs!
My hubby and children were shocked at how much they really tasted like a weiner within the meatball. NONE left over, WIN!
Some other exciting recipes I will be trying is the Italian Twist Guacamole and the Smoky Spicy Cole Slaw!!
If you'd like one you can order in paperback or a kindle version here! So happy for them!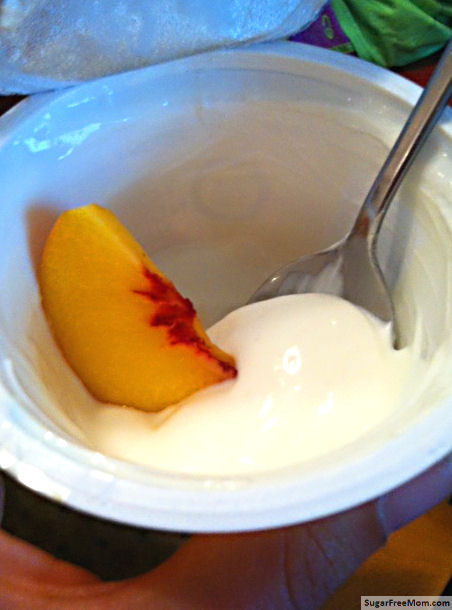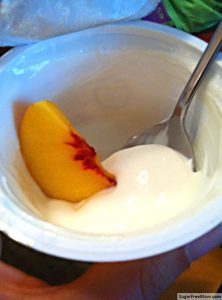 Before bed I had some plain Greek yogurt with a peach and added some Simply Stevia Peach Liquid drops!! So delish! It case you missed it yesterday there's a Give Away happening for the Simply Stevia, you can check it out here.
That was it! I was wiped out from the beach so called it a night!
I'm taking a POLL!!
QUESTION FOR YOU: How many of you would purchase an ecookbook or regular cookbook of my recipes, or which would you prefer?
Check out more healthy foodie eats over at Peas and Crayons!