The BEST LOW CARB Chip Recipes that make you feel like you are missing out on nothing!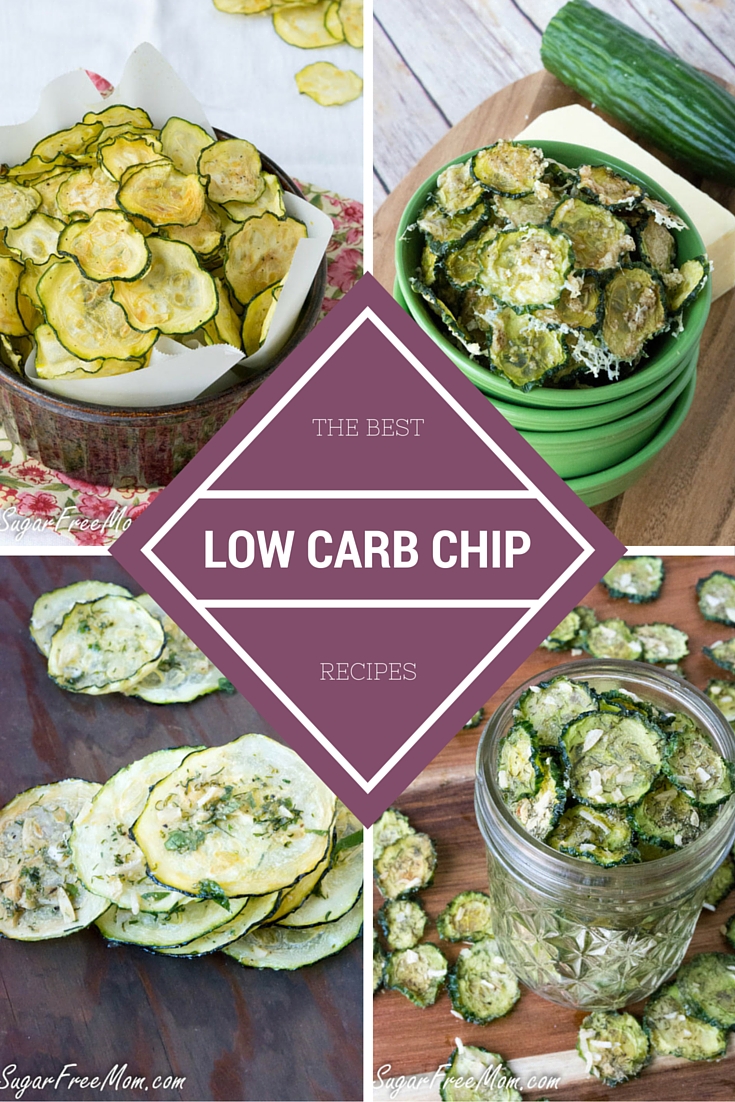 I can't help it.
I've had a love affair with chips since I was 12. It wasn't the healthy kind either. It was the greasy, salty carby ones that I could not stop eating once I had that one bite. While I've been low carb for about 2 years now, and sugar free for the last 12 years, I still dabbled my hands into those cellophane bags at parties and friend's houses.
Oh I always tried my hardest to resist, but couldn't seem to break the habit.
Until.
Until one day I smartened up. I decided to enjoy all the flavors of the chips I used to love just using healthier, lower carb options. And it finally worked for me. So I hope you too can enjoy a new love affair with my healthier low carb chip recipes!
Here are my favorite and most popular low carb chip recipes on my blog:
Spicy Nacho Cheese Cucumber Chips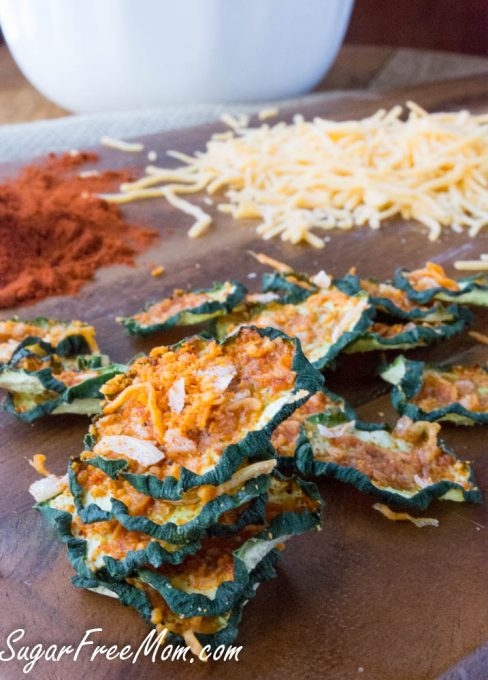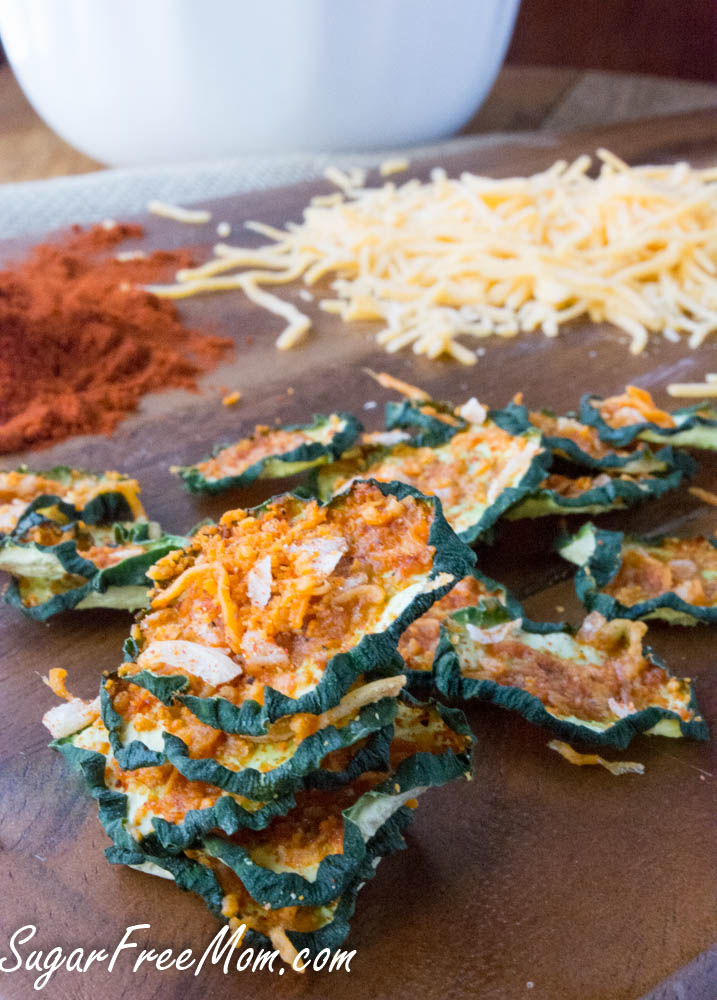 Sour Cream and Onion Cucumber Chips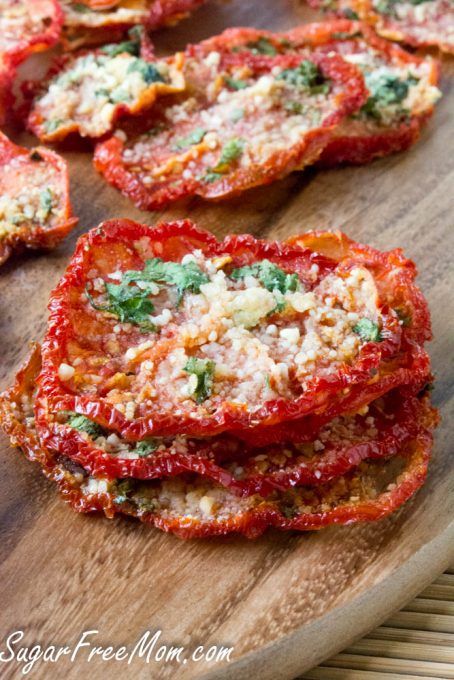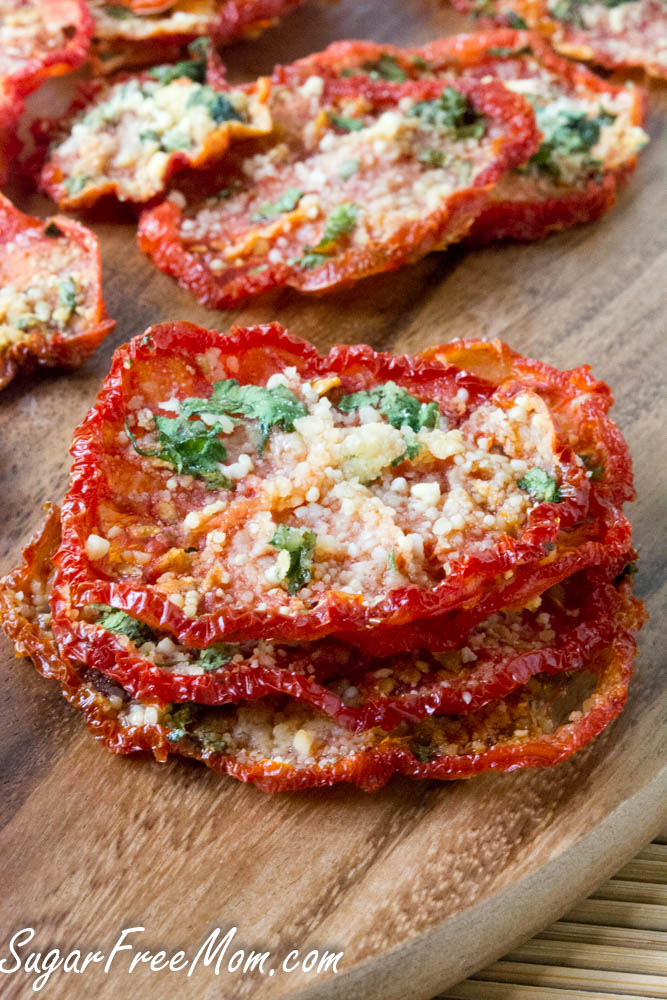 And here are some other fabulous low carb bloggers recipes from around the web: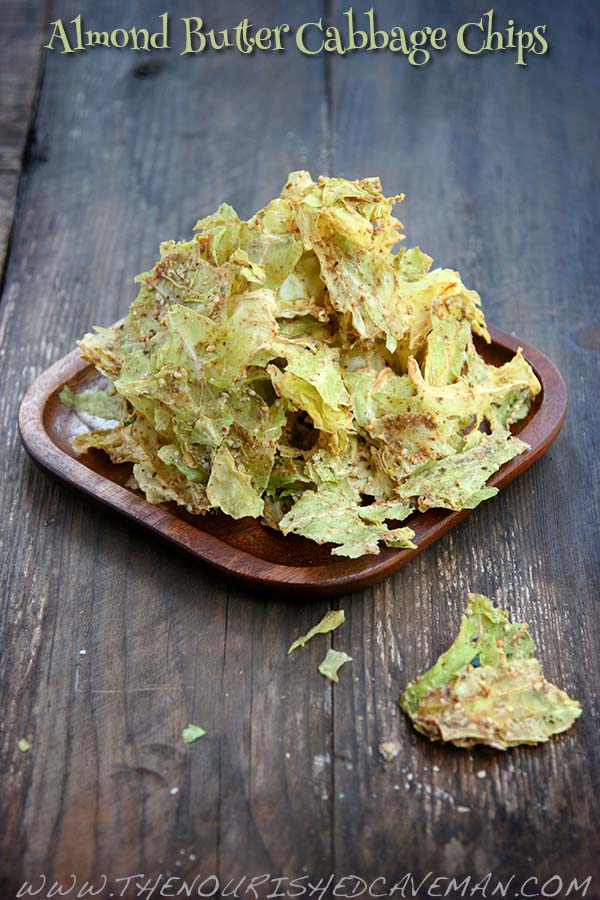 Salt & Pepper Vegetable Chips by Peace Low and Low Carb
Almond Butter Cabbage Chips by The Nourished Caveman
Spiced Butternut Chips by KetoDiet App
Orange Scented Celeriac Chips by KetoDiet App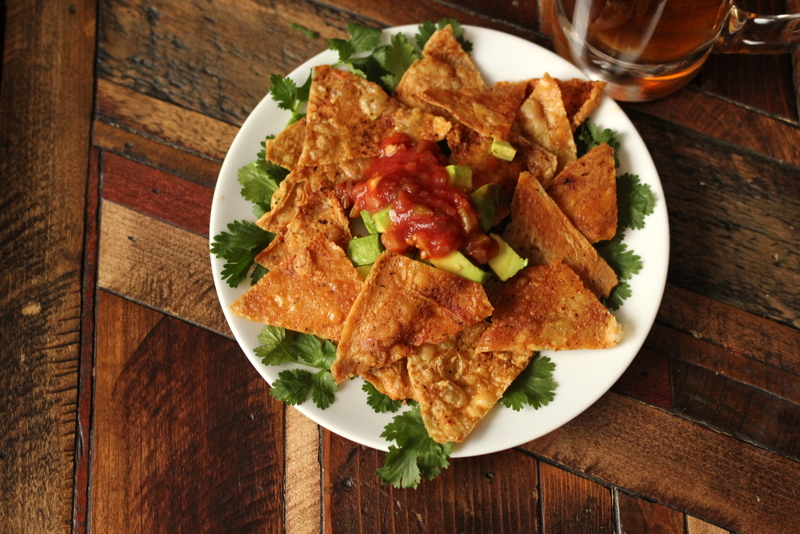 Mushroom Chips by KetoDiet App
Parsnip chips from I Breathe I'm Hungry
Sriracha Lime Kale Chips by I Breathe I'm Hungry
Sea Salt and Vinegar Kale Chips by Kalyn's Kitchen
Low Carb Tortilla Chips by Maria Mind Body Health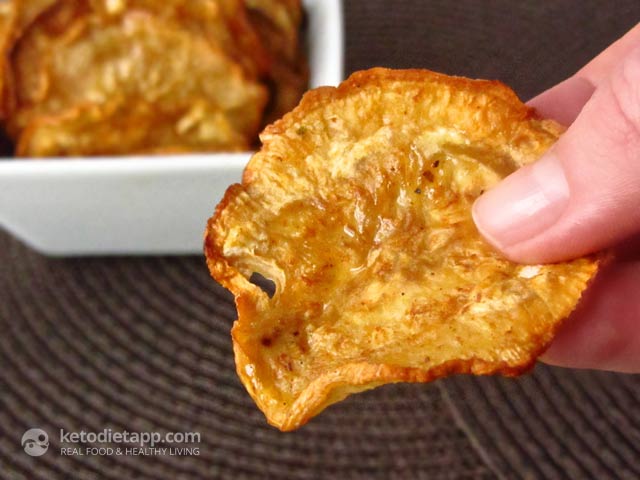 Smoked Paprika Zucchini Chips by Al Day I Dream About Food
Low Carb Chili Lime Chips by Low Carb Maven
Sesame Mirin Kale Chips by Low Carb So Simple
Garam Masala Eggplant Chips by All Day I Dream About Food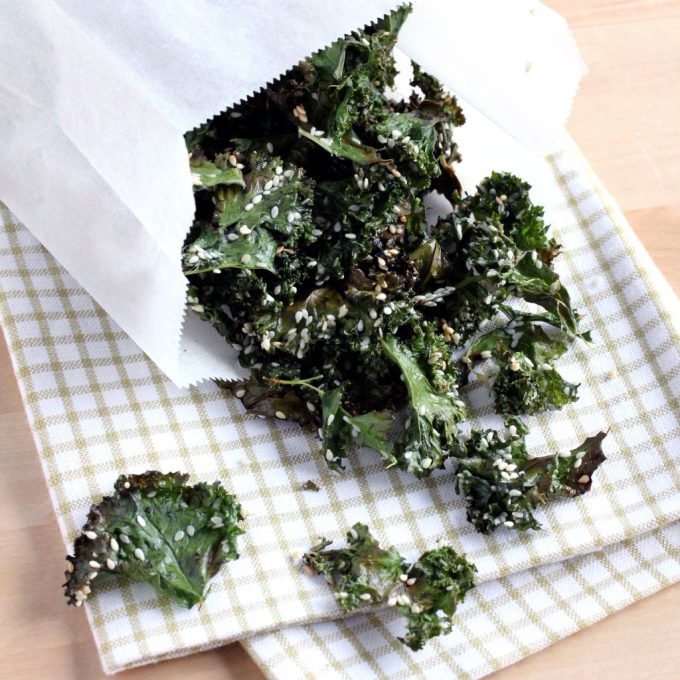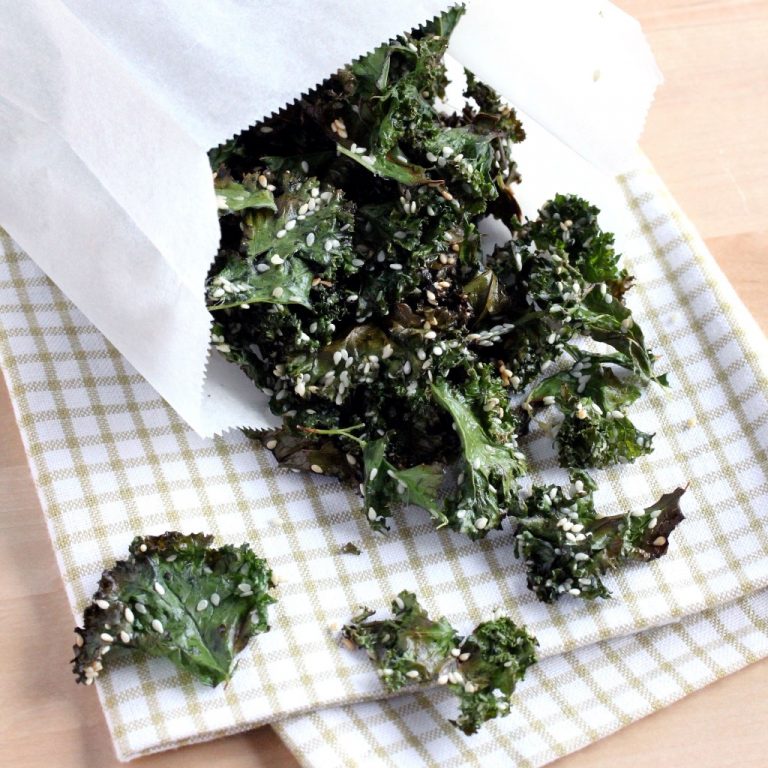 When I bring my healthier chips to a party, everyone wants them even non low carb friends! Why?
Because they taste fantastic and there is no guilt attached to eating them!