Sparkling Sugar-Free Basil Lemonade is a wonderful refreshing beverage for the summer season made completely sugar-free!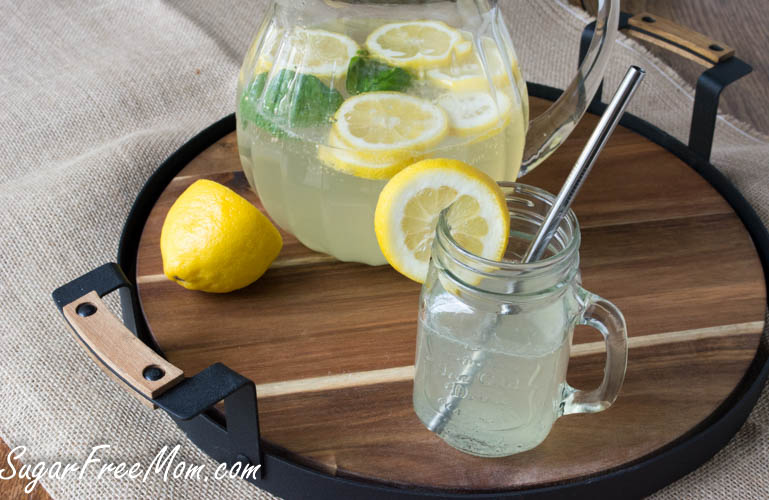 Lemonade isn't just for kids! This recipe takes lemonade to a whole new level by adding some fresh basil and seltzer making it a light fresh summery beverage! With only 3 calories and no sugar this is a drink you can enjoy every day without guilt. If you're not a fan of basil you can certainly leave it out but I guarantee if you venture to try it, you will be utterly surprised by how fresh and tasty it is! Wonderfully aromatic it will smell fabulous in your house after making it. The taste of basil is not overpowering in the least and gives the lemonade a depth of flavor you just won't get with typical lemonade.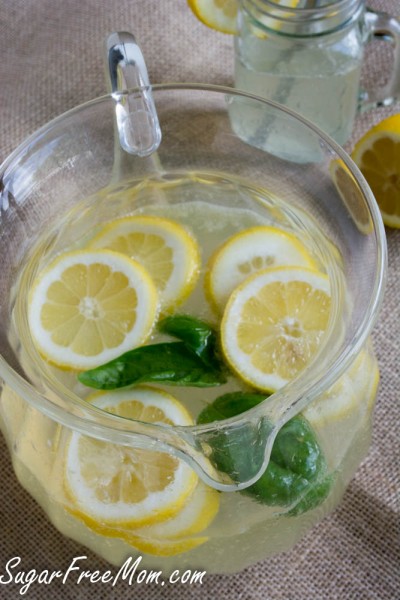 It's the perfect beverage to serve for a ladies night in or having a summer cookout at home! I knew I wanted to make this for my friends rather than serve soda or just water when I first learned about a new to me product line called Ava Anderson. Once I went to a friends party of course I was hooked and knew I was destined for a party as well! And of course with a party for friends new recipes are a must have for this woman! It's always my perfect opportunity to have my guests serve as taste testers. Many often are not used to sugar -free recipes and that's always exciting to me! I'm on a mission to make them see sugar free is equally as delicious as sugar laden treats!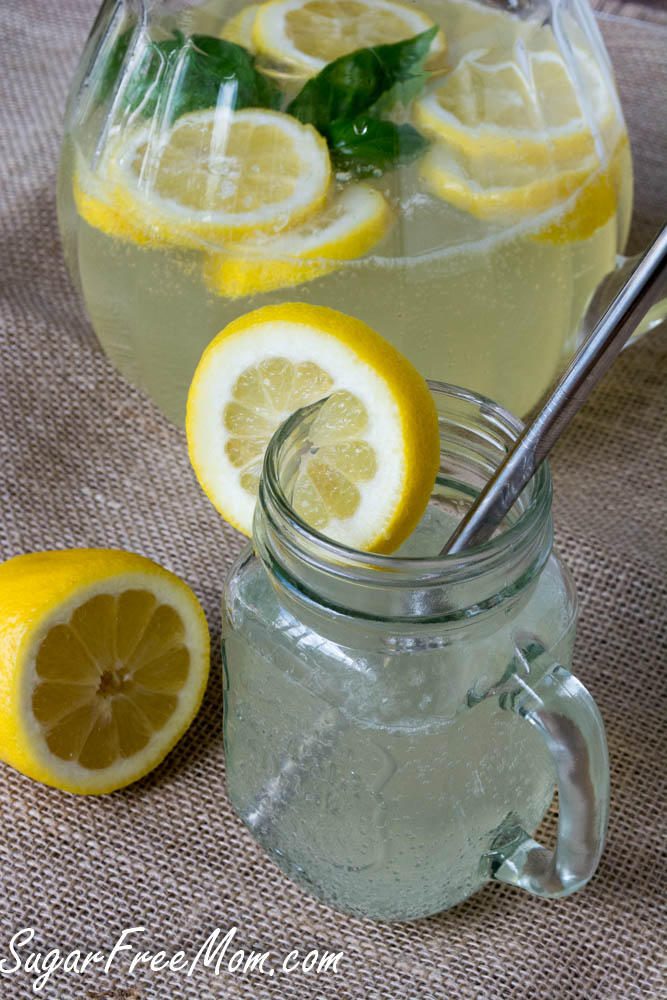 I made quite a few new treats I will be sharing on the blog soon, like No Bake Peanut Butter Pie and mini carrot zucchini muffins! But more important than the food was the message discussed at the party.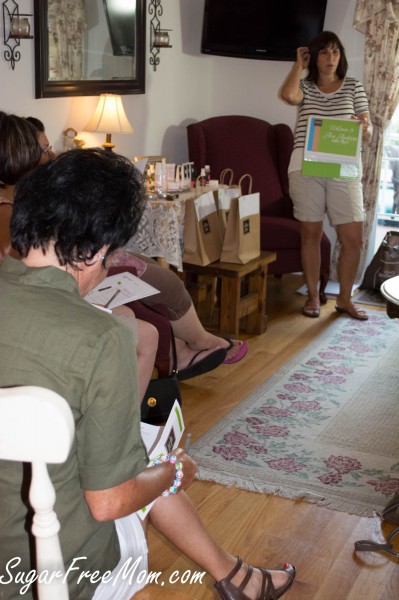 Here's Laura my consultant sharing the Ava products for the party and what a fabulous job she did! She says so herself, she's not a salesperson. It's not about a product to make money here, its about spreading an important message through the non toxic products.
When Ava Anderson was a young 14 year old (who happens to live in my hometown of Rhode Island) she realized the dangers of toxicity of all the products she was using. Early on she decided to do something about it. Ava Anderson No Toxic was born from this desire to get the chemicals out of the products we use every day. Her product line uses all natural ingredients from skin care, make up, bug spray, and sunscreen to cleaning products for the kitchen and bathroom.
My belief is that what we put on our skin as equally as important as what we put into our bodies!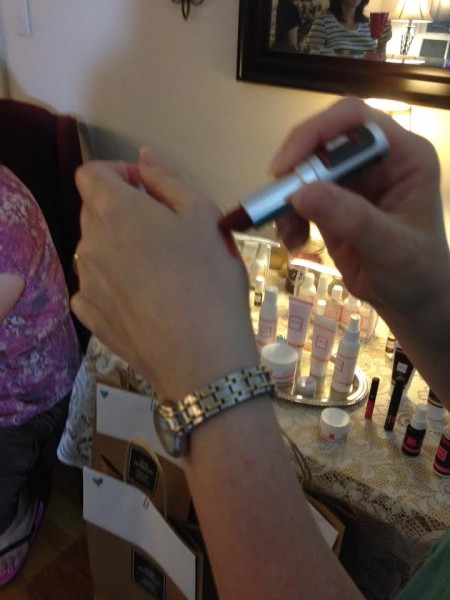 My friend Melisa checking out the pretty new lipstick colors! I'm partial to the Crimson Red!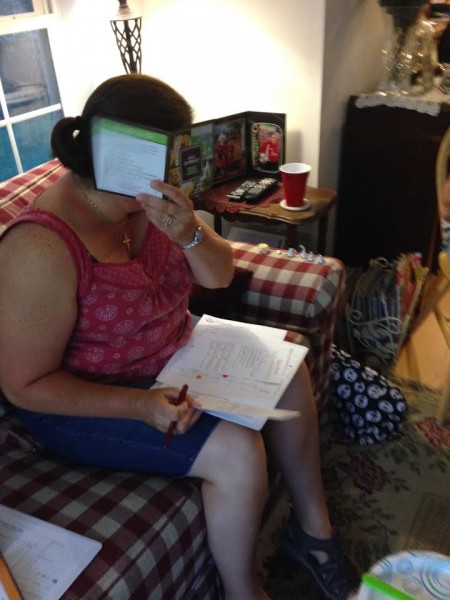 My friend Kara, hiding her face because she had a mask on!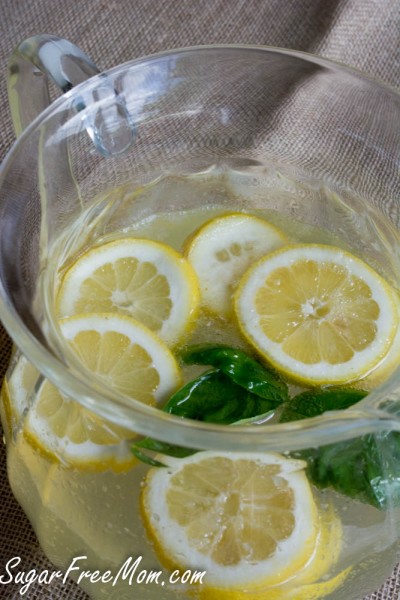 Not only did everyone who came decide to get on board with the products, but they "got" the message and were as hooked as I am now! Products without being toxic to our skin are important for all ages, especially our young daughters! My daughter is 11 and will be using the deodorant as well as the skin care. I've been happily using the cleanser, eye make up remover and the makeup. My eyes have always been super sensitive and would become very irritated with even using sensitive skin care cleansers and removers. I find no issue or problem using the Ava cleanser on my eyes. I've also purchased the bug spray and have been using the sunscreen as well.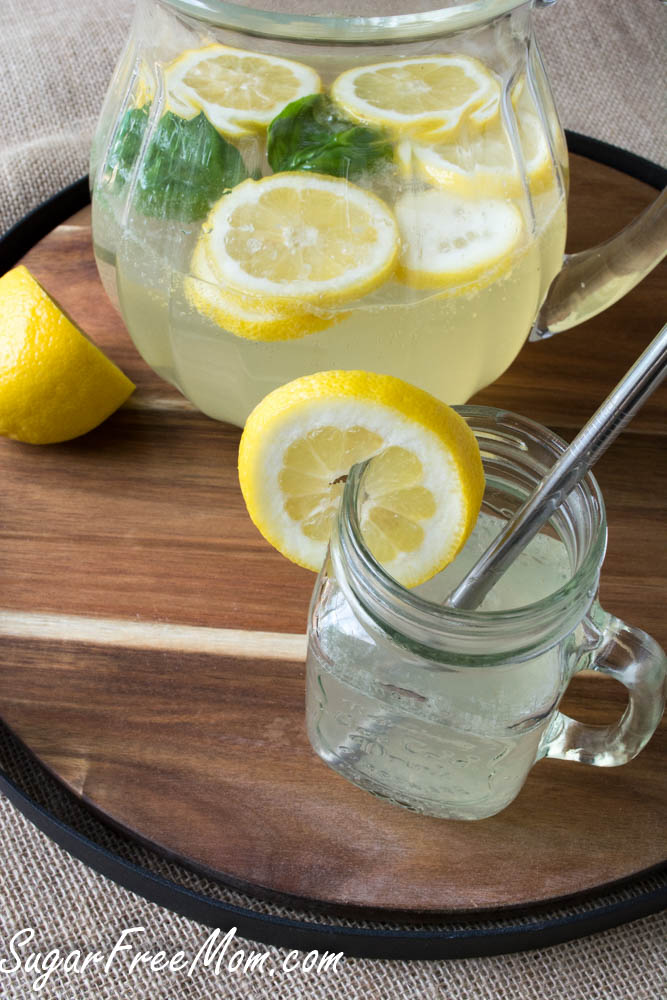 I'm thrilled to have found out about Ava Anderson products and know many of you will also be excited to try them out!
My friend Laura is the consultant and if you are interested in looking over the products you can check out her link here, but if you order I would very much love it if you would tell her it's for my party so I can get some free products!
My party number is #74354. You will receive a free lip balm with SPF for ordering!
My party closes by July 31st, but you can still order at anytime with her after the party closes, Thank you!
Brenda's Recipe Notes:
If you don't have liquid lemon stevia you can use some lemon extract and plain stevia if you like, just start with a small amount and adjust as needed.
You could also use any sweetener you prefer if you're not a fan of stevia.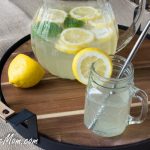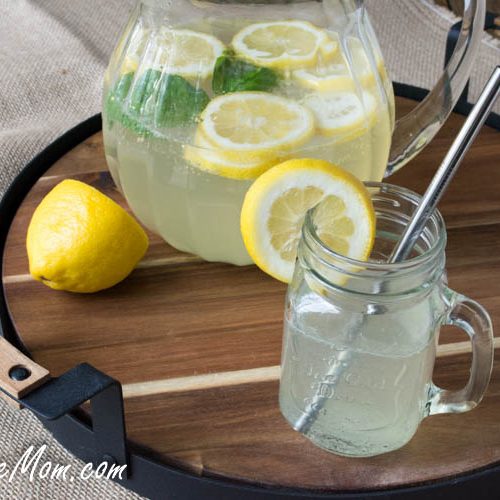 Print
Sparkling Sugar-Free Basil Lemonade
Ingredients
4

cups

water

1

cup

fresh basil

3

large lemons

juiced or ½ cup lemon juice

6

cups

sparkling water

lemon flavor

1-2

teaspoons

lemon liquid stevia

1

lemon

sliced to garnish
Instructions
Bring to a boil 4 cups of water, stir in basil leaves and turn off heat.

Allow to steep for 15 minutes.

Strain leaves and let cool.

To a large pitcher, add lemon juice, sparkling water, lemon stevia and cooled basil water.

Taste and adjust stevia as desired.

Garnish with fresh basil leaves and lemon slices.

Refrigerate until chilled.
Nutrition
Serving:
1
g
|
Calories:
3
kcal
|
Carbohydrates:
1
g
|
Protein:
0.1
g
|
Fiber:
0.1
g
|
Sugar:
0.3
g
Disclaimer: Ava Anderson has not compensated me for this product review. I simply love the message and the products and wanted to share them to spread this awesome message!