Take Them A Meal: Healthy Transportable Recipes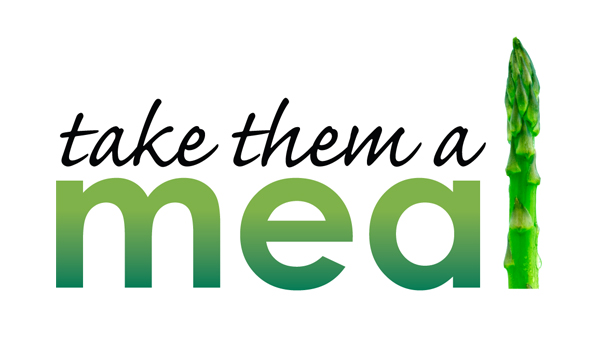 If you're a person who follows my blog, you must love to cook and bake right? What's the first thing that comes to your mind to help a friend or family member going through a crisis? I know what mine is and has always been since I was a young girl, bring them FOOD!!! My mother has done it for years and I watched her carry over banana breads and dinners to friends who either had a new baby at home or an injury, accident or death in the family. Everyone was always so receptive and grateful for the kindness of course, who wouldn't be? That's how many of us show our love and support isn't it?
Recently I was approached by TakeThemAMeal.com to share some recipes that can be easily doubled if needed, easily transportable and definitely healthy too that could be provided for families and friends in need. This is not a sponsored post. I wanted to spotlight them so more of you can take advantage of what they have to offer.
Below this guest post you will find some breakfast, dinners and desserts I think would be fabulous to bring to families who just need a little help. 🙂
Please welcome Maureen from takethemameal.com for the sharing how it all began:
"My love language is food. When it's my children's birthday, I always make them a special meal. When Father's Day rolls around, my husband wakes up to breakfast in bed. And when a friend is going through a rough time, or a joyous one, like welcoming a new baby, my first instinct is to cook them good food.
Many others speak this language. That's why my friend, Adina Bailey, created TakeThemAMeal.com 6 years ago. When her best friend, and mother of four small children, collapsed from the sudden onset of a heart condition, Adina was overwhelmed by phone calls and emails from people wanting to help. She called her friend, Scott Rogers, and together they designed a website that simplifies the process of coordinating meals so you can spend your time and energy caring for your loved ones instead of fielding time-consuming phone calls.
TakeThemAMeal.com is free and very easy to use. Within a matter of minutes users can create a meal schedule that includes important details like directions, special dietary restrictions, foods they love or hate, and helpful phone numbers. One of my favorite features of the website is the ability to see what other people are bringing so a family doesn't receive 5 of the same dish in one week. TakeThemAMeal.com even sends you a reminder email the day before you are scheduled to bring your meal! Enter in the email addresses of other people you think might want to support this person and with a few clicks your schedule is done. Here is a sample of what a meal schedule looks like-http://takethemameal.com/sample.php To date, over 2 million meal schedules have been created to serve over 250,000 families.
If you speak the language of food, consider using TakeThemAMeal.com the next time you are bringing a meal to someone. It's free, easy to use, and a great way to show you care."

Maureen Witmer is a stay at home mom to two darling children, ages 3 and ½ and 2. She was a long time user and fan of TakeThemAMeal before moving to Harrisonburg, Virginia, where the website is headquartered. She works a few hours a week from home as their Dietary Restriction Recipe Specialist and doing general outreach.
Here are the recipes I selected that fall under the category of healthy, gluten free, easily doubled and kid friendly as well!
Easy Recipes to Share:
Breakfasts
Dinners
Desserts
On a personal note I've used the site for a friend of mine who had twins and 2 other kiddies at home already. The site was easy to use. The friend who started the schedule shared the specifics of the families dietary needs such as gluten free and dairy free. It was wonderful to be able to see what others were making so they wouldn't have the same meal 3 days in a row! By request of my friend they wanted the Chicken Piccata recipe but since they are gluten free I had to switch out the chicken broth used and use a specific kind, a note is provided in that recipe. I topped it with brown rice pasta and they loved it! They also asked for the Fudgey flourless brownies and loved then as well!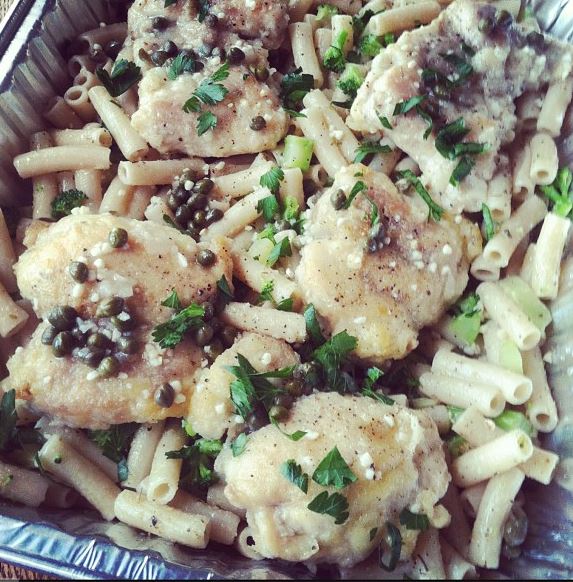 So tell me had you ever heard of this site before today? Please share below what you have brought or would bring to a friend in need!