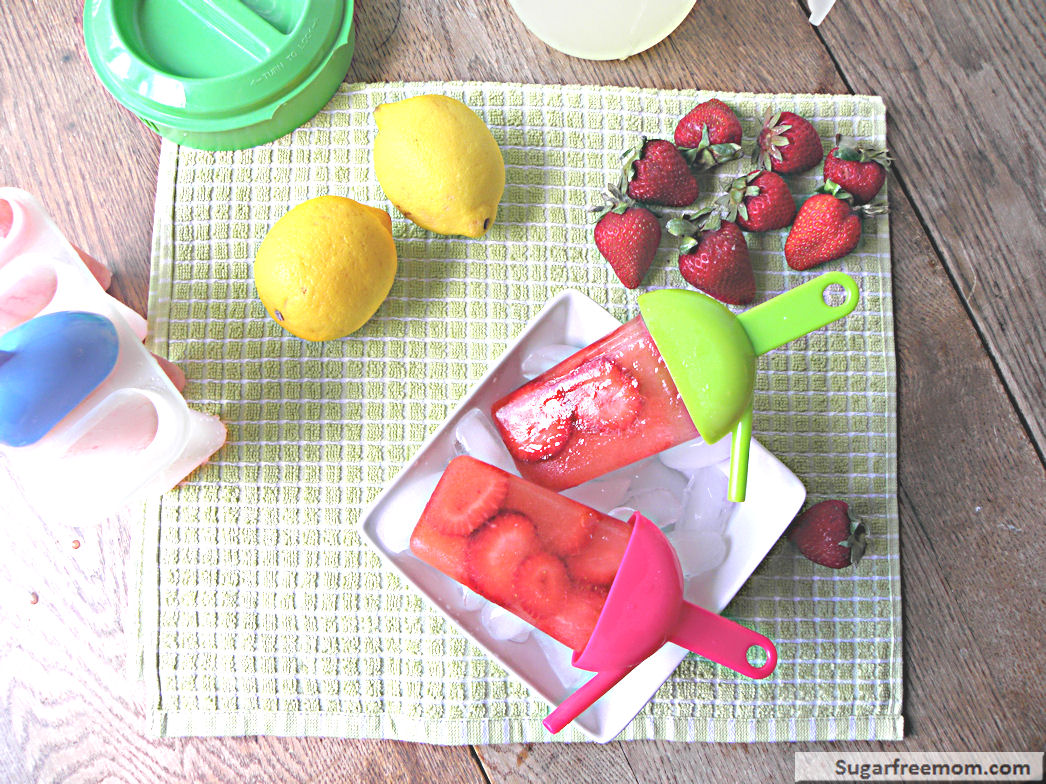 Want a super simple recipe that your children will absolutely love? Actually YOU will also love and it practically has NO calories either!!
Place some sliced strawberries in a Popsicle mold and add my Naturally Sweetened Lemonade and FREEZE!! That is it!! Two Ingredients, well 3 if you count water!!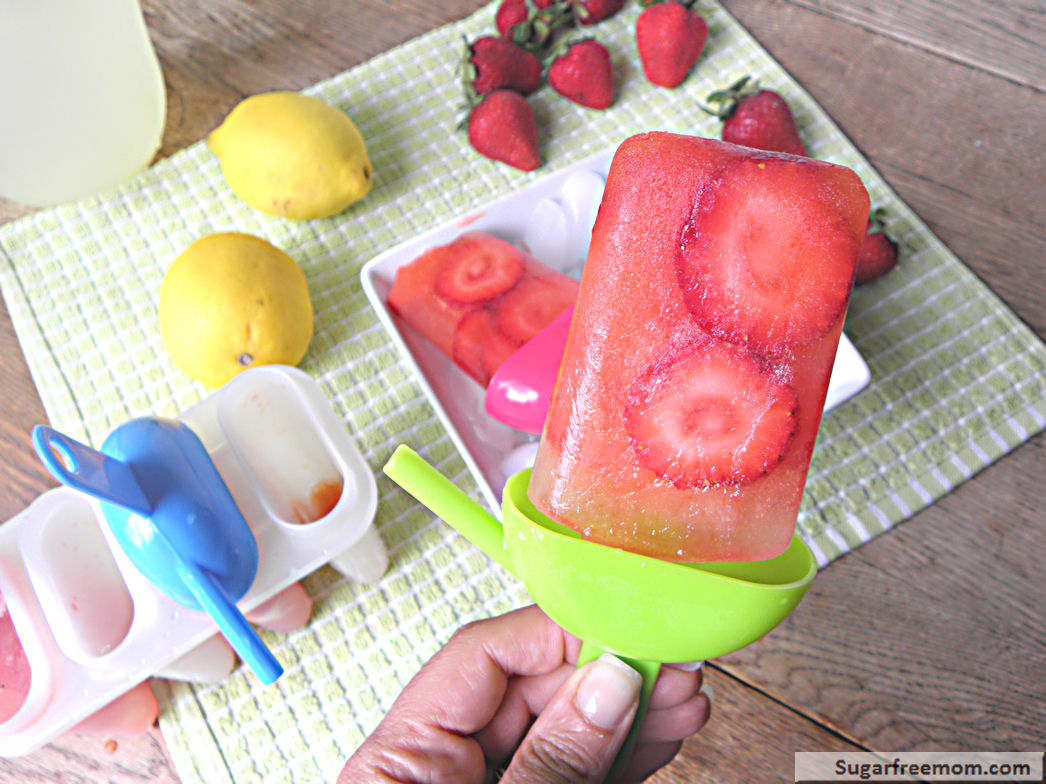 It almost looks like I made my Naturally Sweetened Strawberry Lemonade since the Popsicle looks pink. You certainly could use that recipe as well, but the strawberries are pureed so you won't see any slices of strawberries. If your family doesn't like frozen fruit than making the strawberry lemonade and pouring that into molds will be perfect for them!
The regular no sugar lemonade recipe is what I used, but once added to the freshly sliced strawberries the juice turns pink!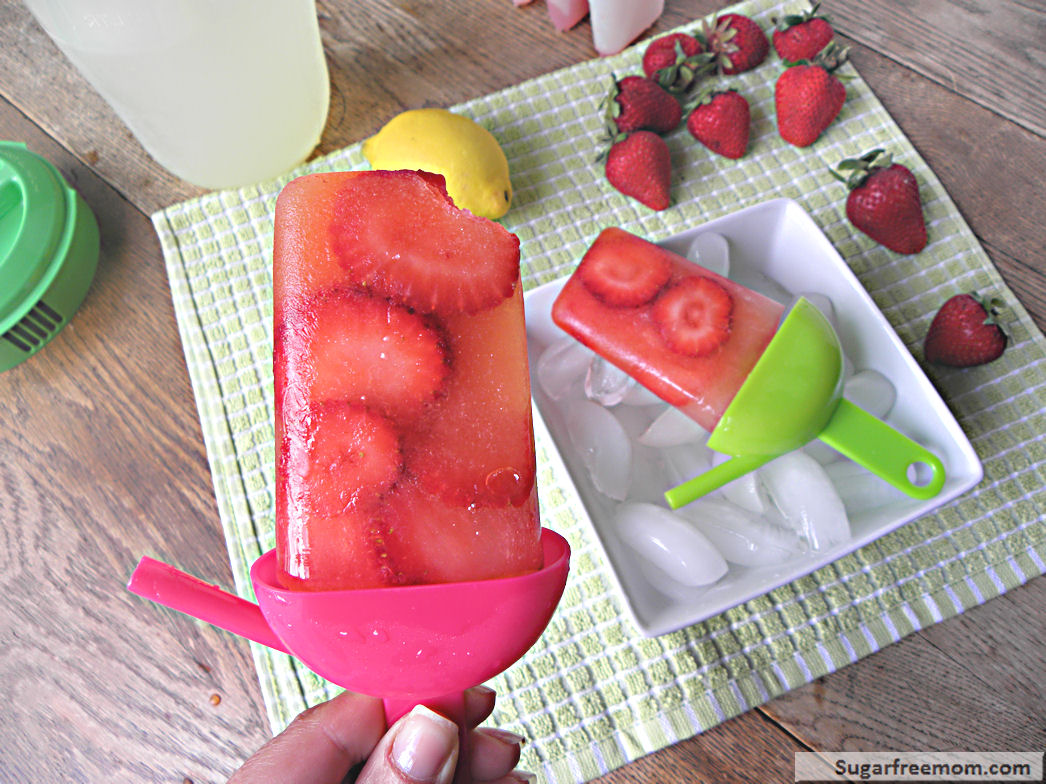 You can really put in any fruit you like with the lemonade!
WE loved them and we know you will too!
Strawberry Lemonade Popsicles: No Sugar Added
[sc:Ziplist]
Ingredients
Popsicle mold
1 cup strawberries
Directions
Place ¼ cup of sliced strawberries into 4 molds. Carefully pour the lemonade over the strawberries filling to the top of the mold. Makes 4.
Nutrition Info
Servings: 4* Calories: 21* Fat: 0* Fiber: 1g* Carbs: 6g* Protein: 0g* Points+: 0*