Sugar Free Flourless Chocolate Espresso Fudge Cake is everything chocolate and coffee lovers dream of! Low Carb, Gluten Free, Nut Free, Grain Free!!!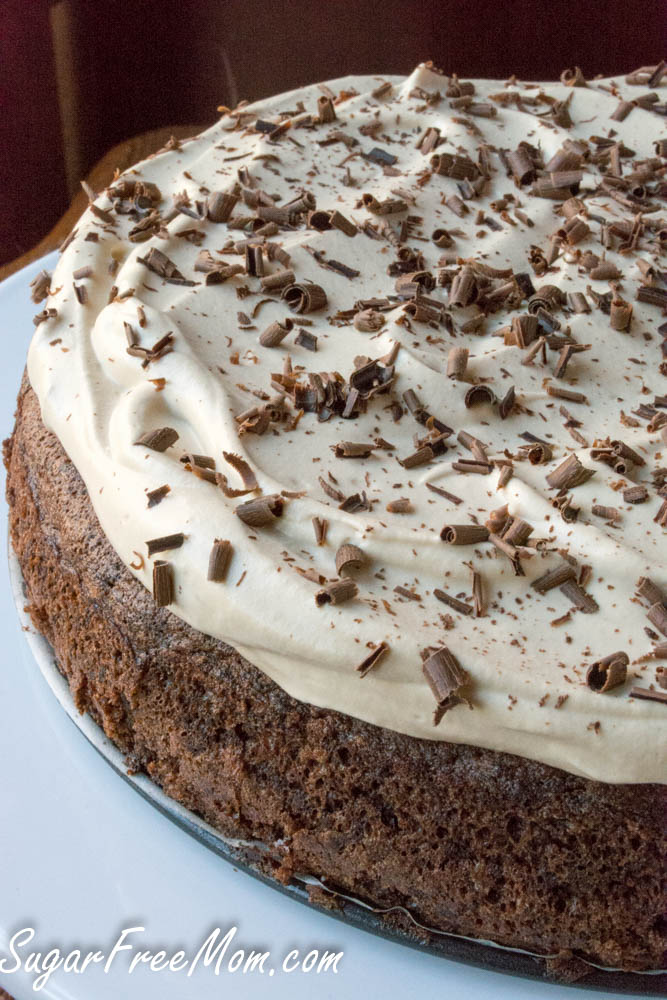 When you want the flavor of a cup of strong brewed coffee and a fudgey cake mixed into one fabulous dessert, this will be your new favorite cake!
I had a birthday.
I'm not one to often make much of my birthday. Birthdays are more for my kids. But simple homemade cards are just my thing. When the kids make me cards, I'm happy and it's enough.
Except when it comes to birthday cake.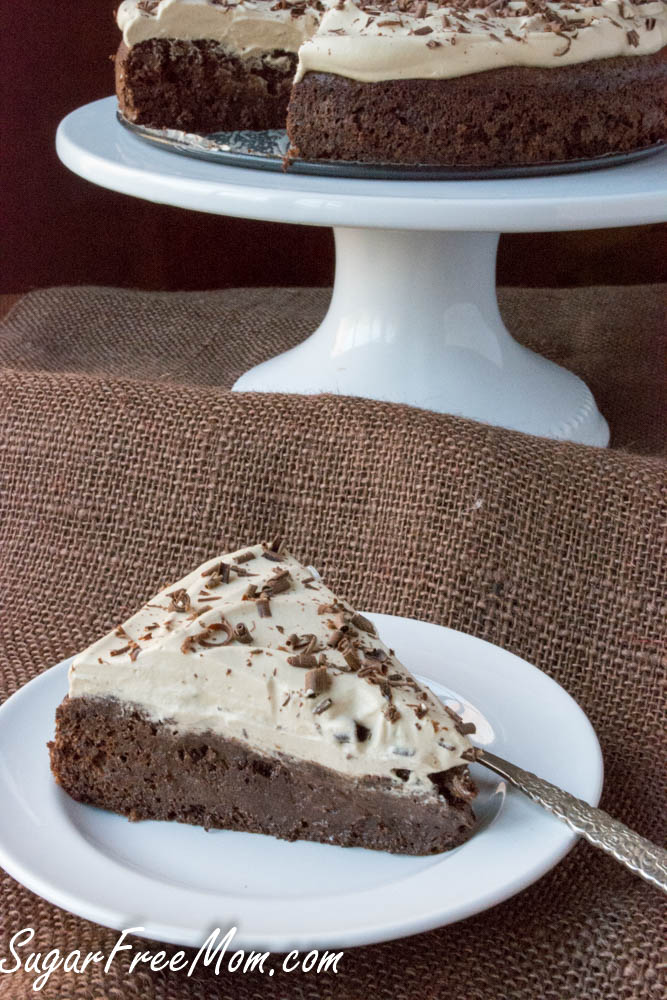 Every birthday is always about cake. Chocolate to be exact.
But when I first decided to be free from sugars hold in my life I mourned what I thought was the loss of my chocolate birthday cake dreams.
I was so wrong then, that was 12 years ago. There's always room for chocolate and always a way to make most anything sugar free, especially a birthday cake.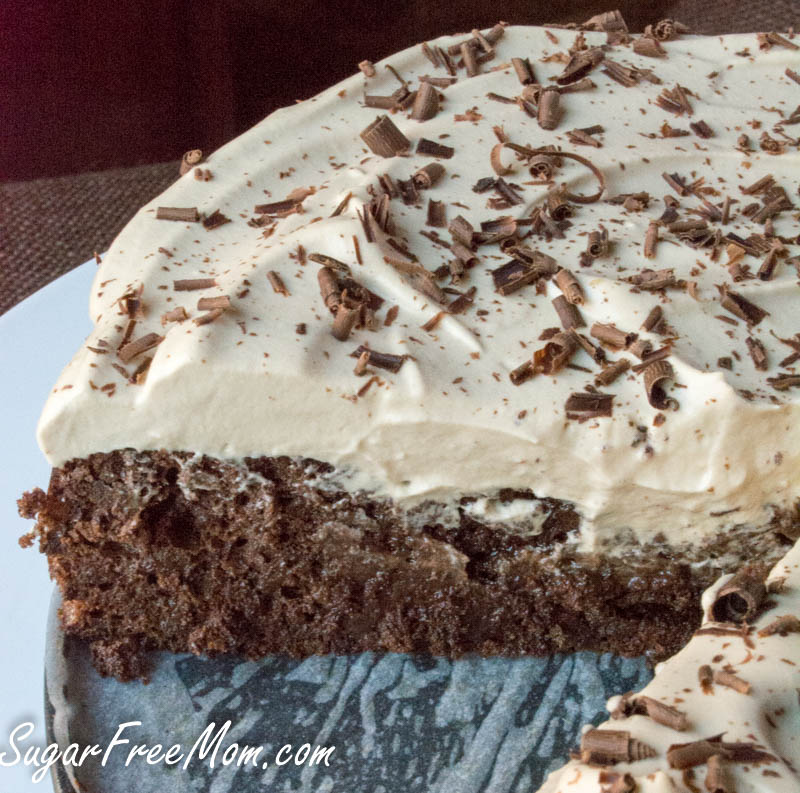 Each year before my birthday I experiment with a cake for that day. You see, I was born on Thanksgiving and my birthday lands on that day every 7 years.
This year it was 2 days before Thanksgiving, but with my family it's a tradition to celebrate my birthday on that day no matter what.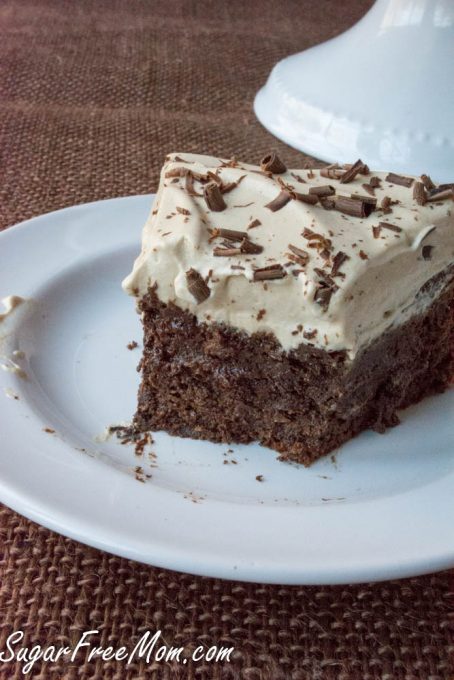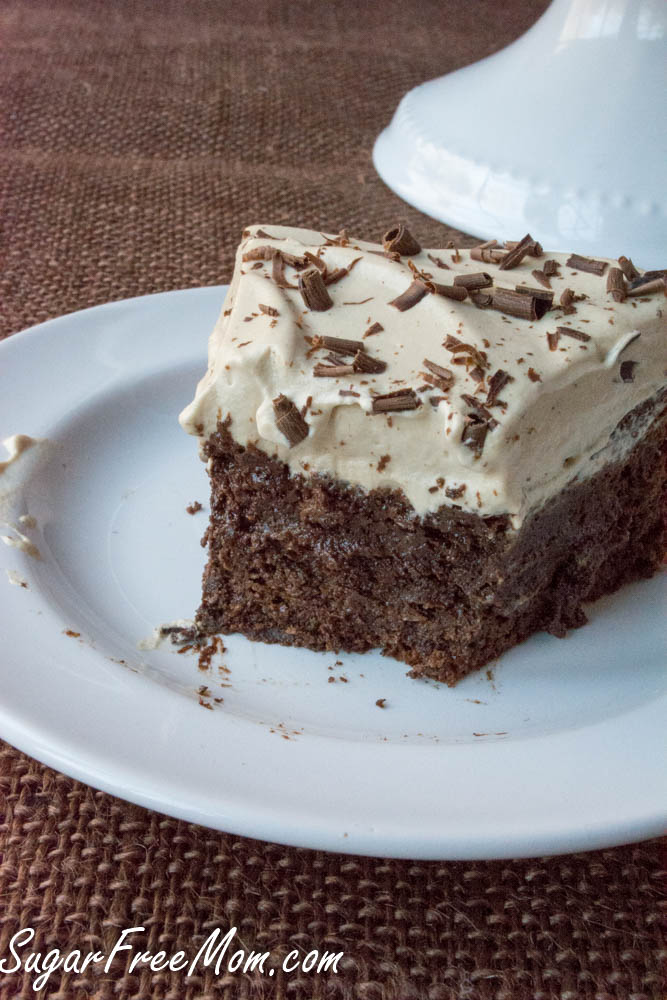 It's been 4 years since I started this blog. The first year I didn't make anything, no cake for me, boo, but I wrote about it and aging. The second year I made my Chocolate Layered Fudge Cake from my cookbook. And last year I made this chocolate pecan pie for my birthday.
But this year, oh man. This year was the cake of all cakes. I don't know how I will ever top this cake next year and make aything better.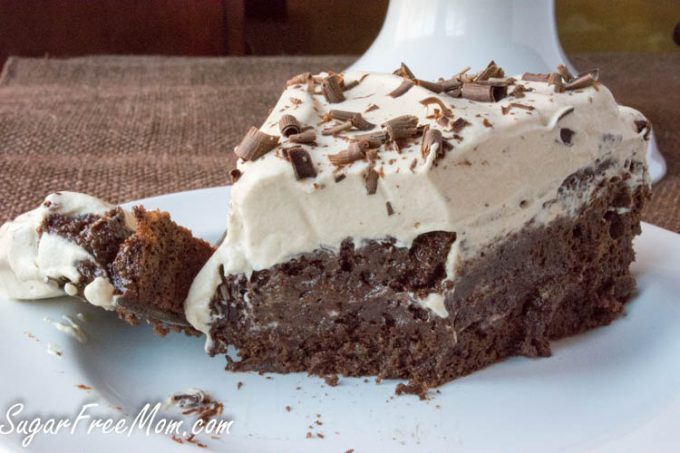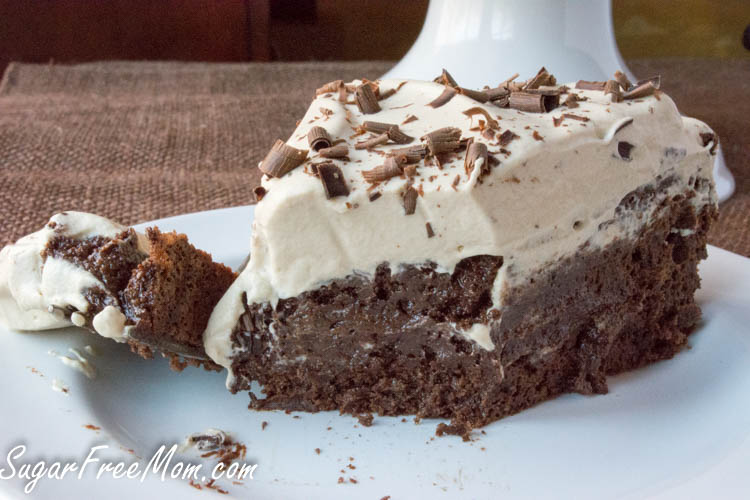 It's like fudge. FUDGE!
Melt.In.Your.Mouth.
Fudge Cake!
Worth every calorie. Worth every bit of time in the kitchen.
Worth.It.
Brenda's Notes:
You can use any chocolate you enjoy. Lily's Sweets has a sugar free candy bar as well. The 85% chocolate bars are low in sugar and low carb and what I used in this recipe.
If you don't have Swerve, it is less sweet than other granulated sugar free substitutes so if you switch it out for something else, be aware you should use more than I have here but eliminate the added liquid stevia.
The coffee extract is needed with the espresso powder otherwise the chocolate will overpower the flavor of the coffee in this cake.
If you don't have the flavored stevia you can use clear or just vanilla stevia.
If you do have left over cake, refrigerate it. I reheated one piece by simply heating in the microwave for 20-30 seconds.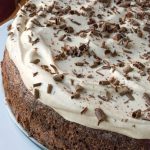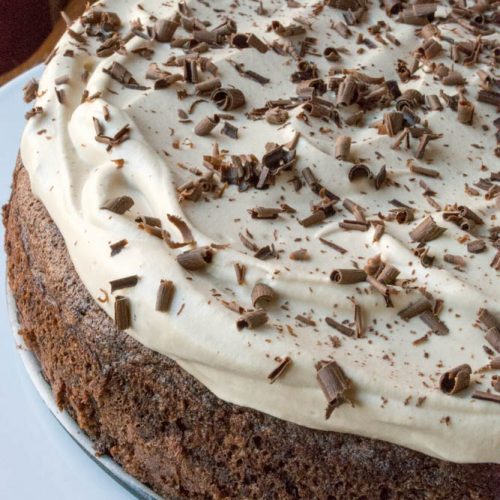 Sugar Free Flourless Chocolate Espresso Fudge Cake
Instructions
Preheat oven to 350 degrees F.

Line a 9 inch spring form pan with parchment and spray it with olive oil cooking spray.

Place a heat proof bowl over a pot of simmering water.

Melt the butter and chocolate together. Stir well. Remove from heat and set aside.

Place the egg whites and vanilla stevia into a stand mixer and blend on high until stiff peaks form. Set aside.

In a separate bowl place the egg yolks and Swerve and mix well. Set aside.

In another bowl whisk the cocoa, salt, xanthan gum and espresso powder together.

Stir this into the chocolate mixture.

Add the coffee extract and chocolate stevia to the chocolate mixture and stir until combined.

Finally add the egg yolks to the cooled chocolate mixture in the stand mixer and blend until combined.

Fold the egg whites by hand into the chooclate mixture in small portions until incorporated.

Pour batter into the pan and bake 40-45 minutes or until a tookpick in center comes out clean.

Allow to cool at least one hour before removing.

Once cool you can frost and a refrigerate cake until ready to serve.

Make frosting by adding all ingredients to a stand mixer and blend on high until thickened.

Spread over cake and sprinkle with chocolate shavings if desired.
Recipe Notes
Net Carbs: 4g
Nutrition Facts
Sugar Free Flourless Chocolate Espresso Fudge Cake
Amount Per Serving (1 piece)
Calories 249
Calories from Fat 207
% Daily Value*
Fat 23g35%
Cholesterol 129mg43%
Sodium 165mg7%
Potassium 46mg1%
Carbohydrates 5g2%
Protein 5g10%
Vitamin A 395IU8%
Calcium 19mg2%
Iron 1mg6%
* Percent Daily Values are based on a 2000 calorie diet.