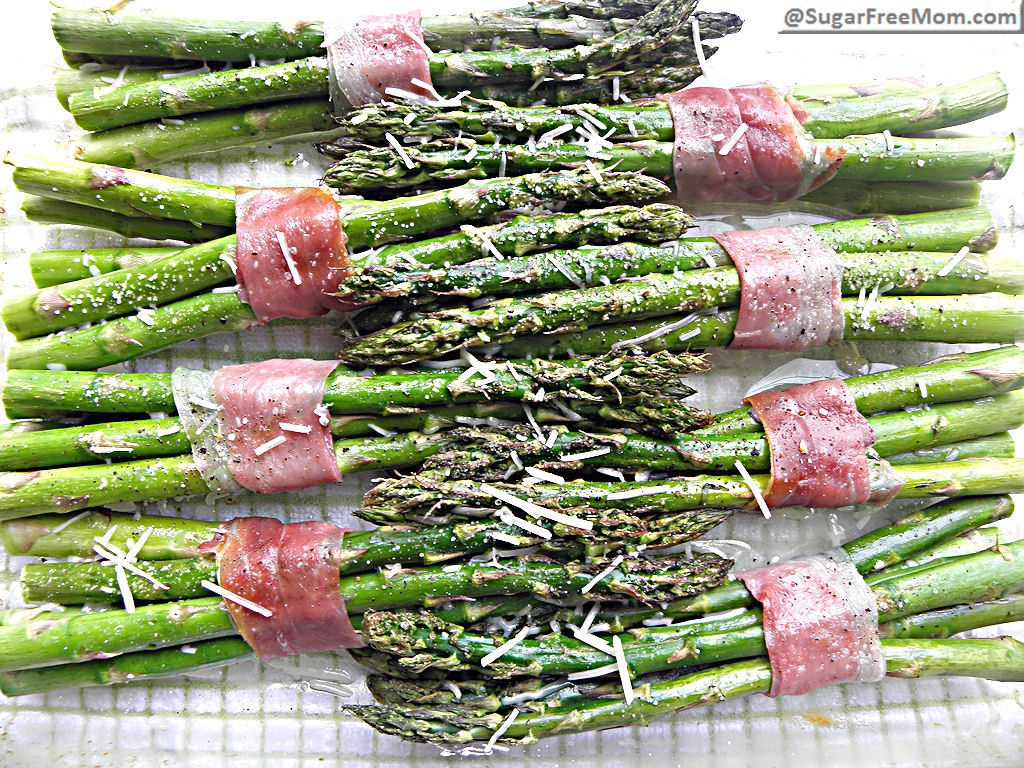 Do you have a family favorite recipe you've been making for years served at a particular holiday that just wouldn't seem the same without it?
Well this is mine! I've been making this asparagus wrapped in prosciutto for years, every Easter. My family just always asks for it and we would totally miss it if it didn't appear on the table.
I rarely buy prosciutto, but it makes this dish so special because of it. Italians are big on prosciutto and love it wrapped around cantaloupe melon as well. It's a simple, but much loved tradition. Prosciutto is basically a dry- cured spiced Italian ham.
I think you will love this recipe, but if prosciutto is not your favorite you can leave it off and simple follow the directions for some delicious roasted asparagus!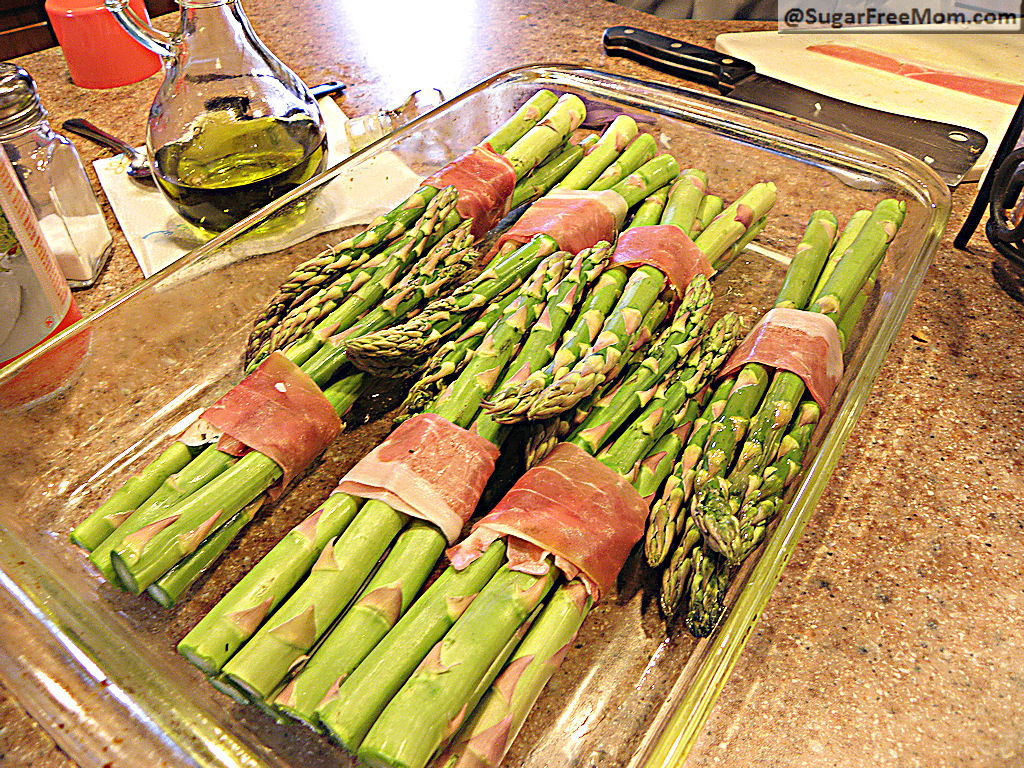 Nutrition Info
Servings: 8 Prosciutto wrapped bundles*
Calories per serving: 56* Fat: 3g* Fiber: 2g* Carbs: 5g* Protein: 5g* Points+: 2* Old Points: 1*
Nutrition Info without Prosciutto
Servings: 8* Calories per serving: 52* Fat: 3g* Fiber: 2g* Carbs: 5g* Protein: 4g* Points+: 2* Old Points: 1*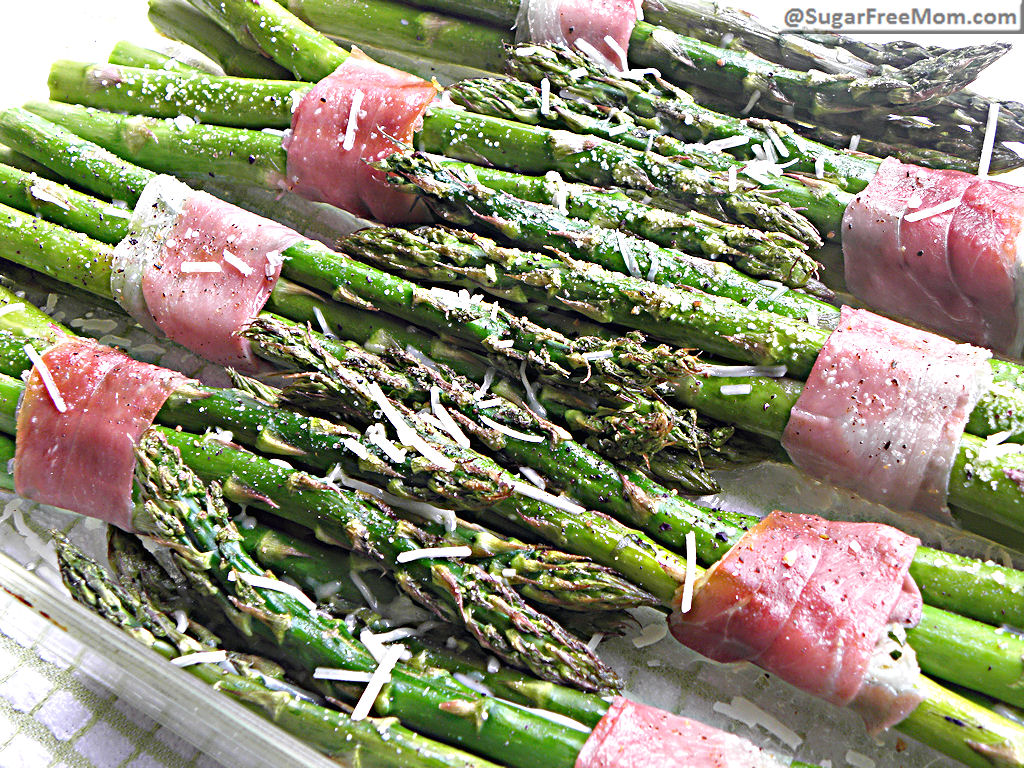 Need some ideas to go with this yummy side dish?
How about Baked Parmesan Tilapia, Low Fat Chicken Piccata or Healthy Baked Chicken Fingers!
Roasted Asparagus Wrapped with Prosciutto
[sc:Ziplist]
Ingredients
2 pounds asparagus [tough ends of stems cut off,discarded]
8 paper thin slices of prosciutto
1 tablespoon extra virgin olive oil
1 teaspoon garlic salt
pepper to taste
1 ounce grated Parmesan cheese
Directions
Preheat oven to 400 degrees.
In a 9 by 13 baking dish add the oil and lay the asparagus stems. Use your hands to toss the oil over all the asparagus.
Separate the asparagus into 8 equal bundles and wrap one slice of prsociutto around each bundle.
Sprinkle garlic salt and pepper over the asparagus.
Roast for 15-20 minutes until tender and you can insert a fork with ease through the thick end of the asparagus.
Immediately out of the oven, sprinkle the Parmesan over the top and enjoy!