Sugar-Free Fruitless Fruit Snacks made with caffeine free herbal tea and the children will never know!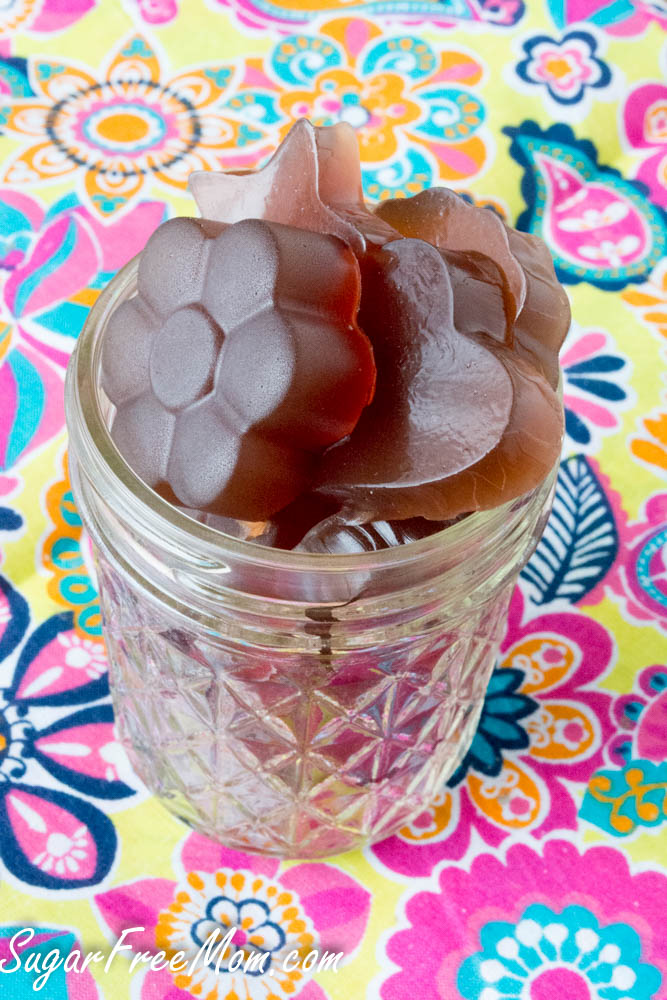 SUGAR FREE FRUIT SNACK GUMMIES
When you can make a treat for your family with no calories as water, but with health benefits of herbal tea, I'd call that a huge win, wouldn't you?
'Course they have no idea there is no claories, nor do they care. Of course they also have no idea herbal tea is used is this fruitless fruit snack.
Now I've made juice sweetened jello snacks but these days I limit my kids juice intake. They barely drink any, except maybe taking some juice boxes to the beach or get a kids birthday party. I opt to make Homemade Lemonade or my Fake Out Fruit Punch.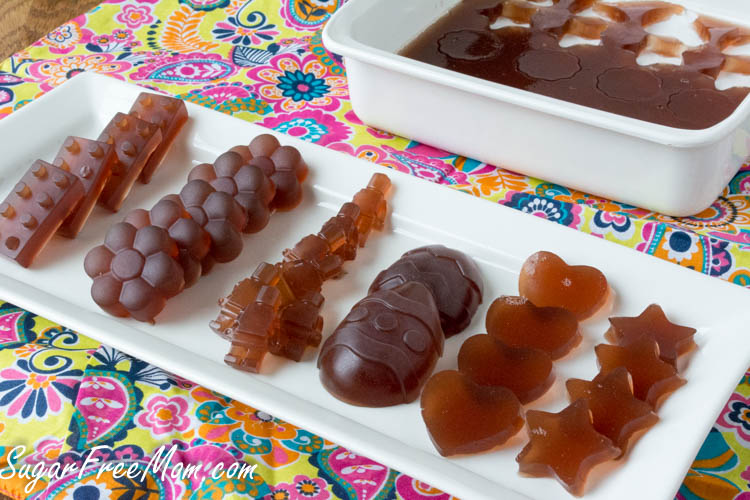 HOMEMADE SUGAR FREE FRUIT SNACKS
Regardless if your kids like juice or not, they will never know there is no fruit in these fruity tasting snacks.
A cross between fruit snacks that come packaged and jello. Not quite as jelly like as the packaged snacks but pretty close. Either way my kids didn't care. I kept them refrigerated in a drawer for easy access when they wanted snack. It took me about 3 times before I got the texture just right with the gelatin. The first couple of times the family thought they were a bit too firm.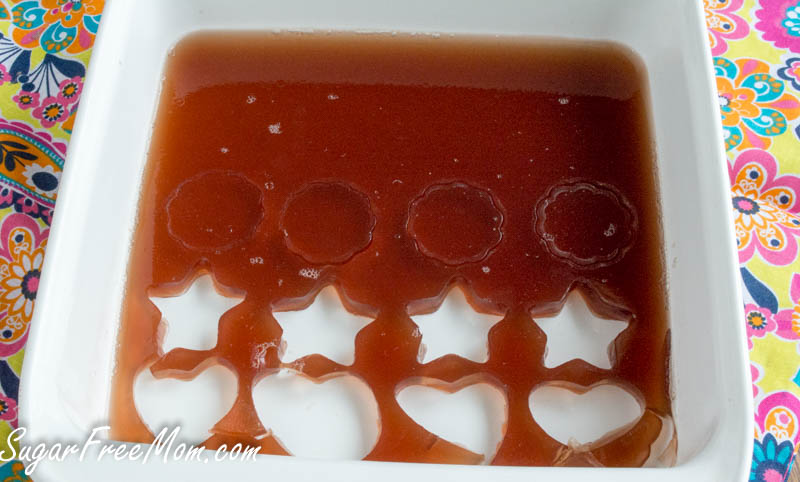 If you don't have molds just pour into a 9 by 13 baking dish and after it sets, use cookie cutter shapes.
I ate the left overs that weren't in shape form and actually so did the kids. We didn't let any go to waste!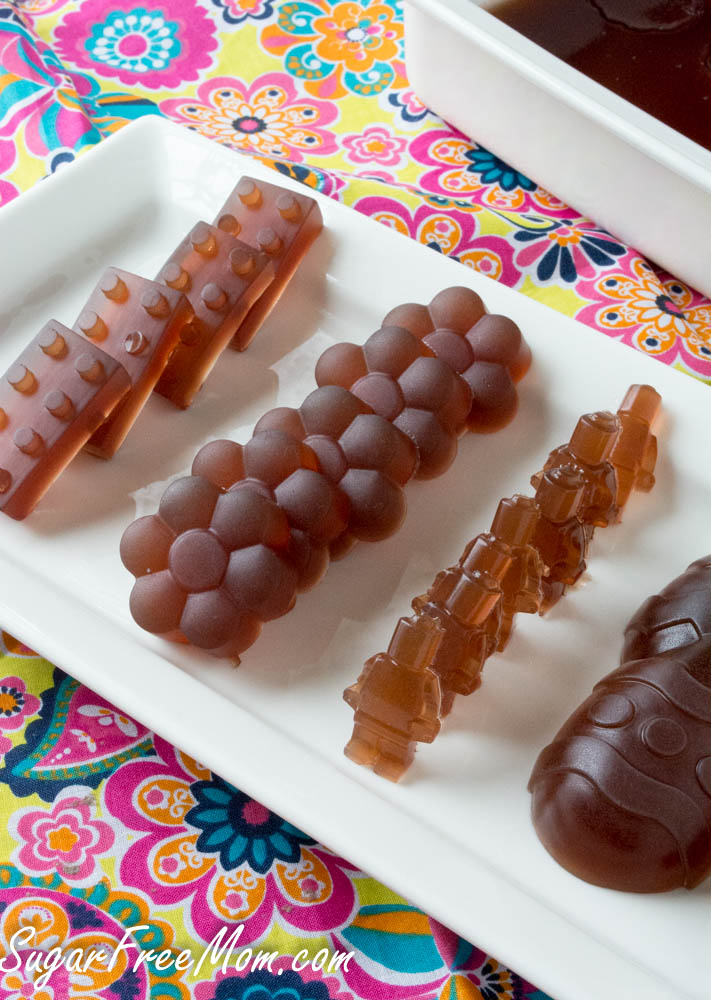 SUGAR FREE KETO GUMMIES
Use whatever tea you have on hand. I went with a blueberry flavored but as you can see it lightens up quite a bit once made. I bought cute little silicone egg shaped molds from Michaels craft store. On Amazon I found the other Lego and figure molds.
No calories, no sugar, no carbs so no nutritional information is needed! Enjoy!
SUGAR FREE KETO FRUIT SNACKS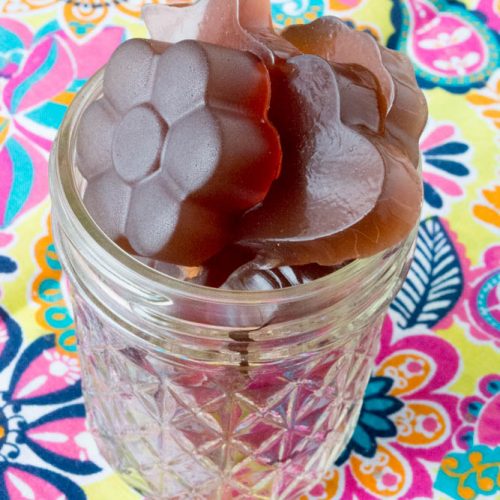 Print
Sugar Free Fruitless Fruit Snacks
Instructions
Boil the water in a pot on the stove or in the microwave.

Add 4 tea bags and let it steep for 15 minutes.

Discard the tea bags.

Stir in the gelatin until dissolved.

Stir in the rest of the ingredients.

Pour into molds or 9 by 13 pan.

Refrigerate until set, 2-3 hours.