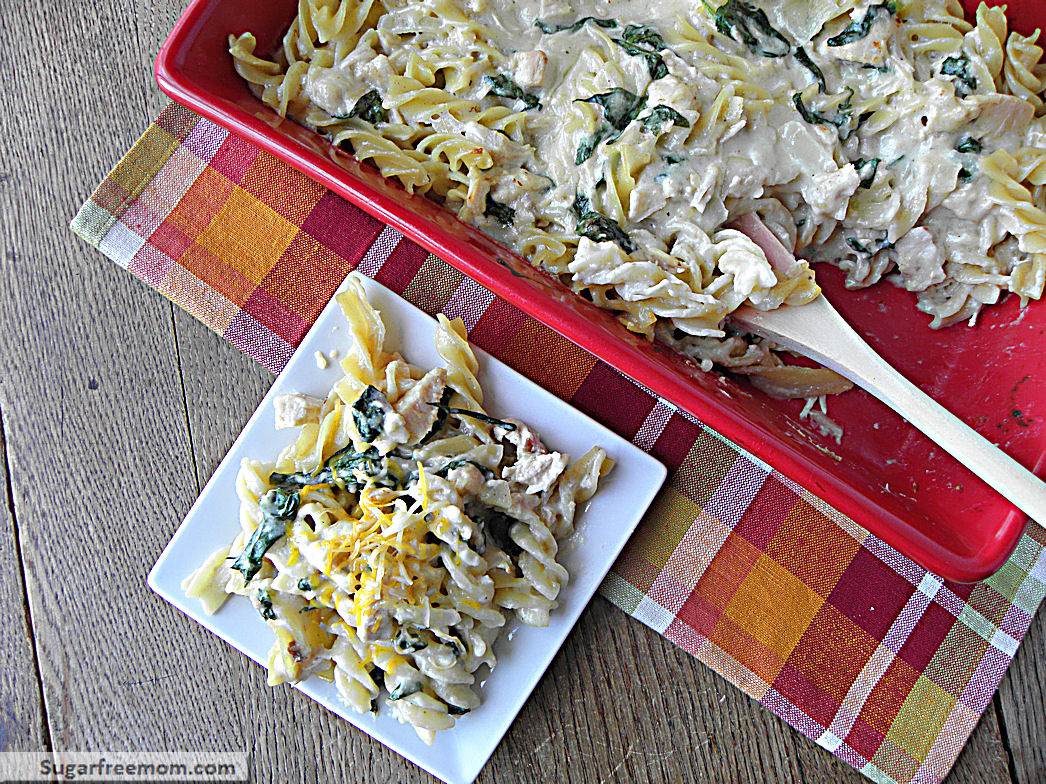 Guest Post Recipe for Skinny Mom's Kitchen
This recipe is a fabulous meal for after Thanksgiving. Left over turkey gets revamped into an amazing dish your family will love. This can be easily assembled and frozen. Reheating is just as simple covering it with aluminum foil at 350 degrees until bubbly.
This makes me happy. Why, you ask?
Because I was a mom who only thought about dinners the night before. I always tried to get my protein out of the freezer for the next night and prided myself on that, but I wouldn't call it organized in any way. I would simply find a meat to thaw, then decide what I had time to make depending on the next days schedule. Does that sound familiar? Do you follow that routine as well? I can see now it was always risky. Life happens and what I planned didn't happen and then take out was ordered or it was breakfast for dinner. Not helpful on the waistline or the budget!
You see until I started to follow Skinny Mom's Kitchen I was not inspired to plan too far ahead. I just simply felt I didn't have time for that. I barely made a weekly menu! I definitely was a double batch-er mom. I would make two meatloaves, one for dinner and one to freeze. I didn't mind doing that, but meal starters and cooking once a month were not on my to -do list. I was following Skinny Mom's Kitchen, but mostly for her great family friendly recipes.
Freezer cooking is now exciting to me. So now since following Skinny Mom's Kitchen and reading her great articles about freezing cooking and menu planning, I am on my way to filling my freezer for the month! I plan in advance, cook in large batches and love every minute of my new found organized cooking methods! Yeah for me...... but you can do it too! Have you been lurking around as well, intrigued, but not yet motivated to try freezer cooking?
This meal can be a start for you. Double the recipe and you are on your way! Its not as daunting as it sounds and you never know, you may even get excited once you see how many meal starters and prepared meals you've got going on in that freezer of yours!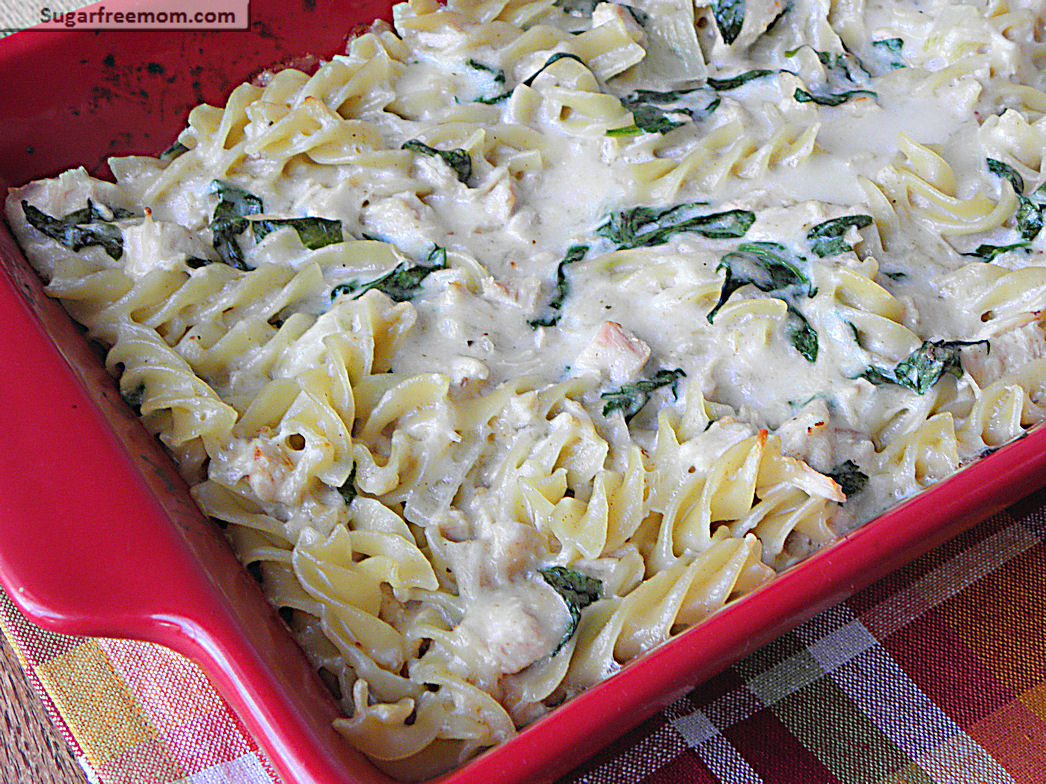 Nutrition Info
Servings: 8* Calories: 245* Fat: 6g* Fiber: 4g* Carbs: 26.5g* Protein: 19.4g* Points+:6* Old Points: 5*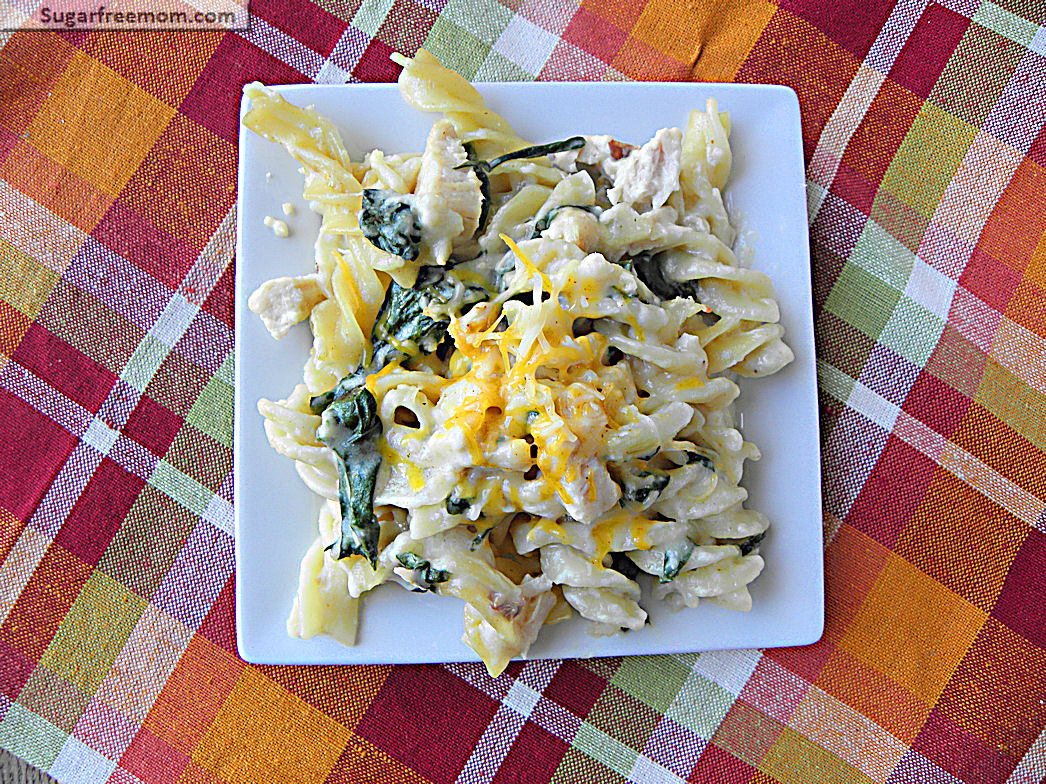 Lean Turkey Tetrazzani
[sc:Ziplist]
Ingredients
1 lb. cooked turkey, chopped
⅔ c. sliced onion
2 tbsp. butter
¼ c. whole wheat flour
1 teaspoon salt
½ teaspoon poultry seasoning
¼ teaspoon white pepper
⅛ teaspoon garlic powder
¼ teaspoon ground mustard
2 c. 1% milk
8 oz whole wheat pasta
2 tablespoon Parmesan cheese, grated
1 c. shredded, low- fat cheddar
optional: 2 cups fresh chopped spinach
Directions
Bring a large pot of salted water to a bowl, add pasta and cook until al dente, drain.
In a medium sauce pan, saute onion in butter until tender.
Add cooked chopped turkey, flour and seasonings.
Pour in milk and Parmesan cheese and reduce to low heat. Stir until mixture thickens.
Blend in ½ c. shredded cheddar until melted. Toss in spinach if using, just until wilted. Turn off heat.
Add pasta to a 9 by 13 baking dish. Pour turkey mixture over pasta. Sprinkle ½ c. shredded cheddar on top.
Bake at 400 degrees for 25 minutes.
May be frozen as assembled and thawed and reheated at 350 degrees.