Creamy Keto, Low Carb, Sugar-Free Cookies and Cream Ice Cream is a must make this Summer!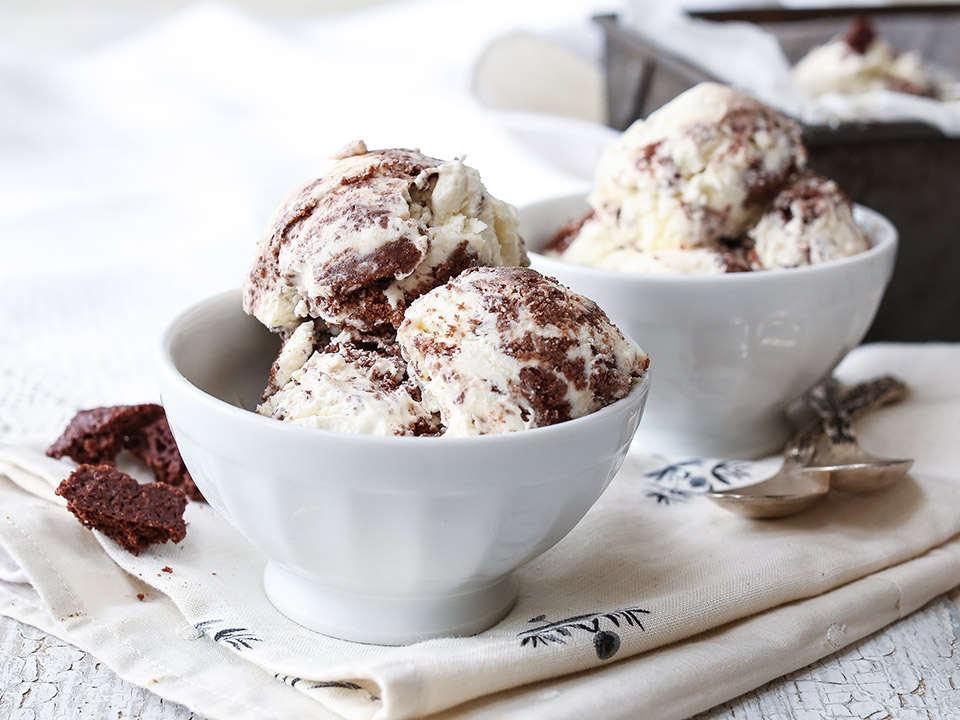 This keto cookies & cream ice cream is smooth, creamy, and airy. You can easily make it at home and get soft ice cream with tons of air incorporated even without churning - no ice cream maker required!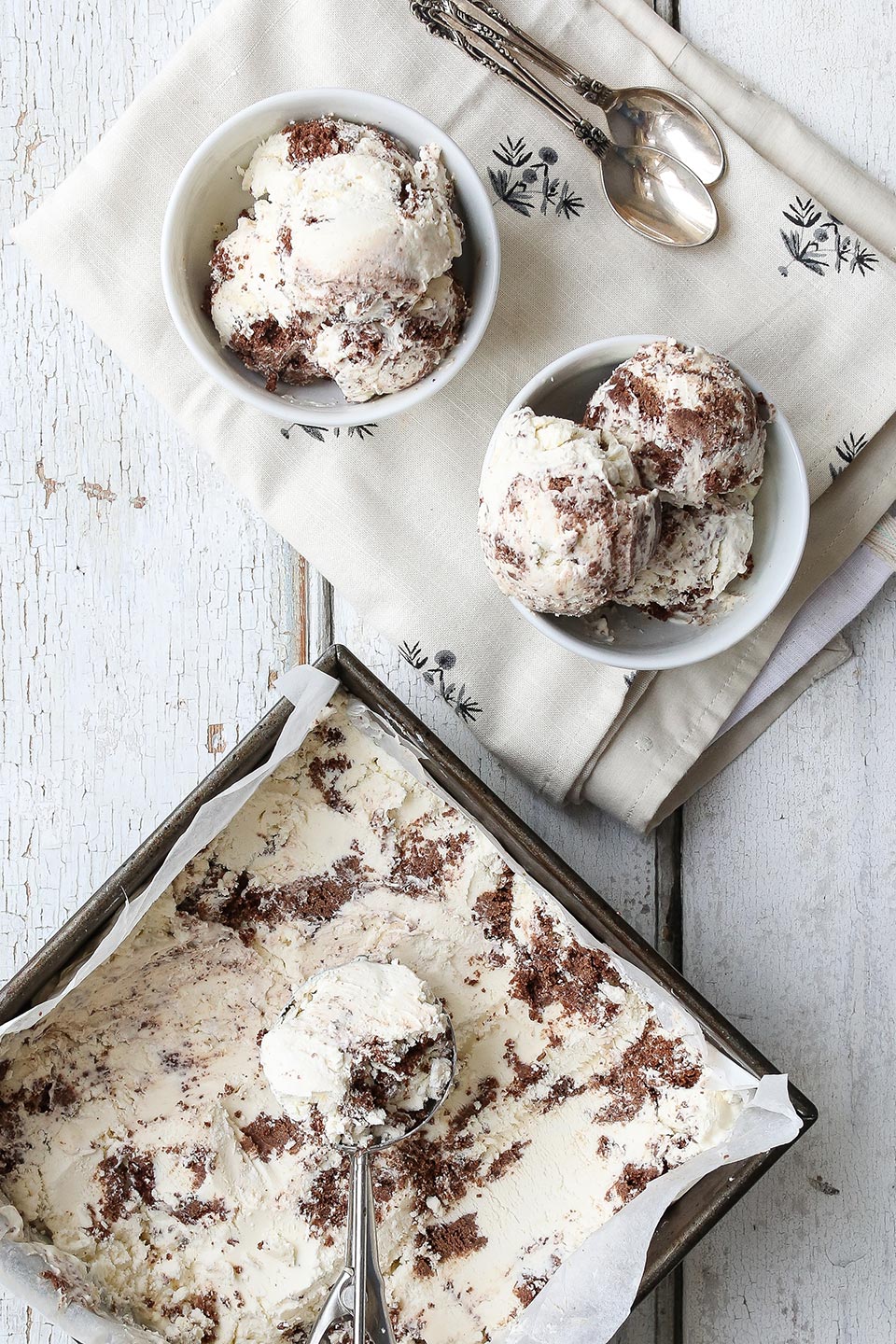 Please welcome Martina from Ketodiet Blog who has graciously provided this beautiful recipe today while I am traveling with my family on our Cross Country Trip!
Hi everybody! My name is Martina and I live in the UK. I love food, science, photography and creating new recipes. I am a firm believer of low-carb living and regular exercise. As a science geek, I base my views on valid research and I have first-hand experience of what it is to be on a low-carb diet. Both are reflected on my blog, in my apps and book.
I started eating low-carb in 2011, shortly after I was diagnosed with Hashimoto's hypothyroidism. Since then, I've been trying to figure out what works best for me and discovered some of the great benefits of low-carb eating. Following a low-carb, paleo-friendly diet plan helps me maintain a healthy weight while eating real food. I believe that true paleo is great, however if your goal is to lose weight, paleo is often not enough.
My mission is to help you reach your goals, whether it's your dream weight or simply eating healthy food. Come and say hi on my blog!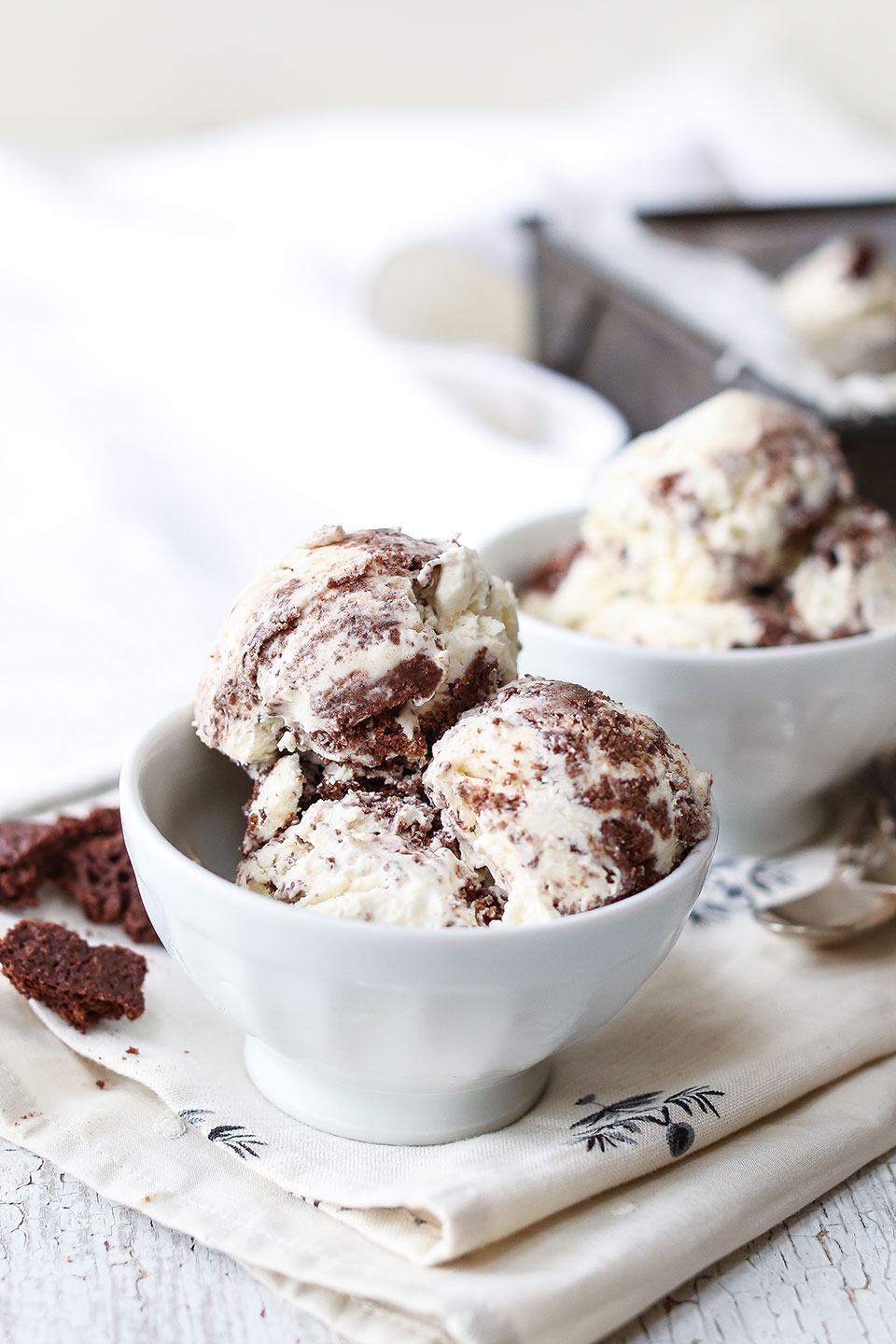 Most no-churn ice cream recipes call for sweetened condensed milk, which is a no-no if you follow a healthy low-carb diet. Instead I used homemade condensed coconut milk sweetened with Erythritol. It works just like regular condensed milk and tastes fantastic.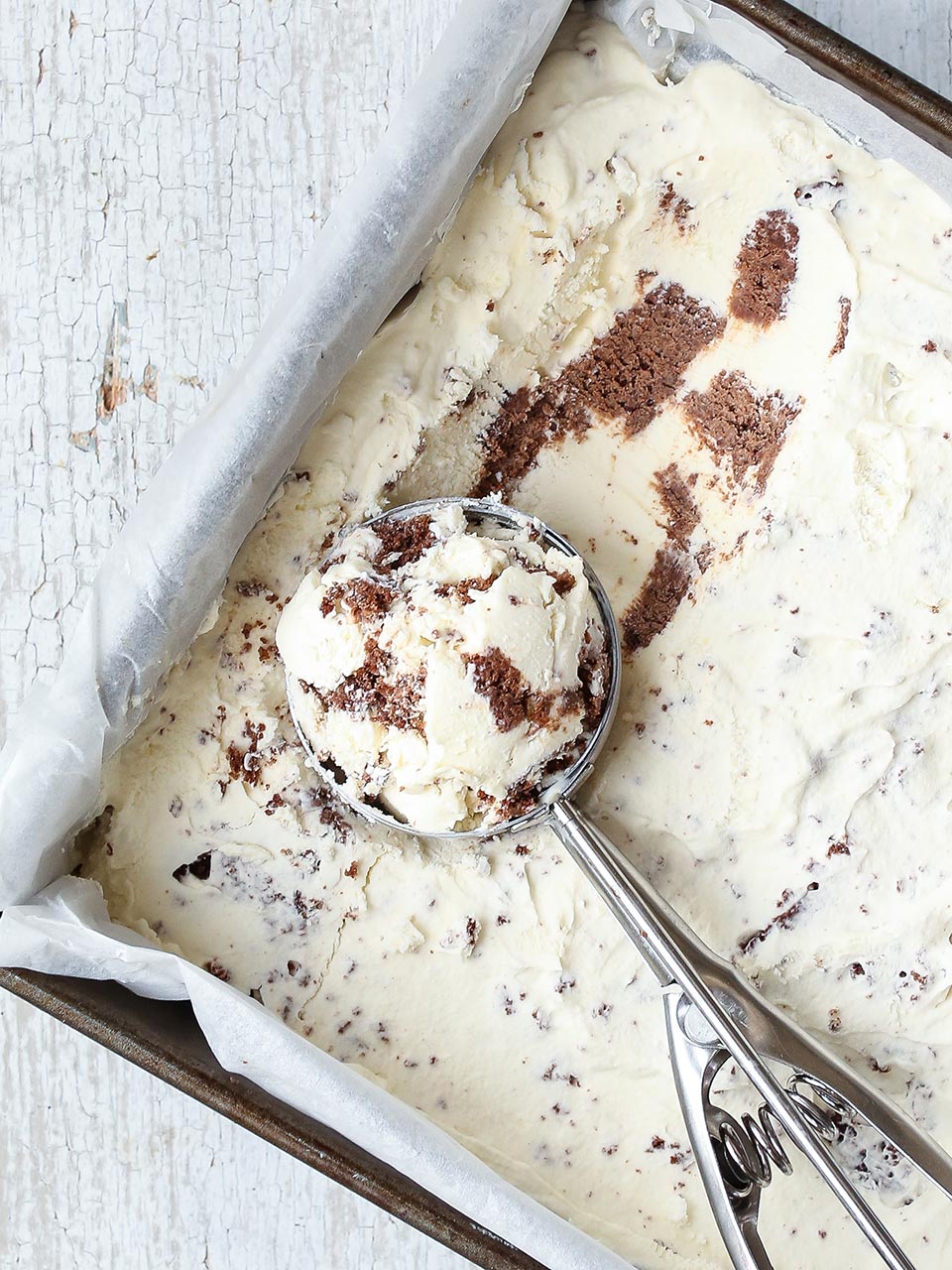 If you prefer a more classic flavor with minimum preparation, try my No-Churn Vanilla Ice-Cream. It's made with just five basic ingredients and you won't need the to prepare any condensed milk or cookies.
Here are some other Ice Cream Recipes from Brenda you might enjoy!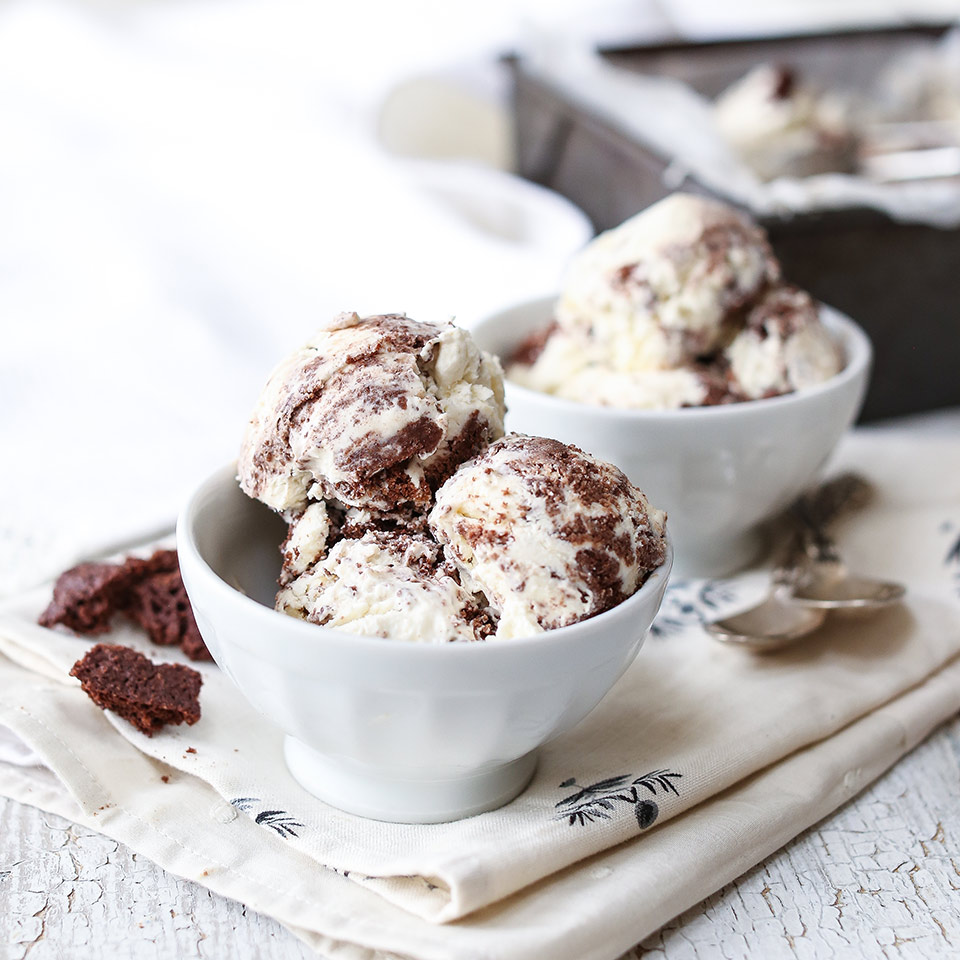 About my apps and book: www.KetoDietApp.com Facebook, Pinterest, Google+ Instagram
Enjoy this luscious ice cream!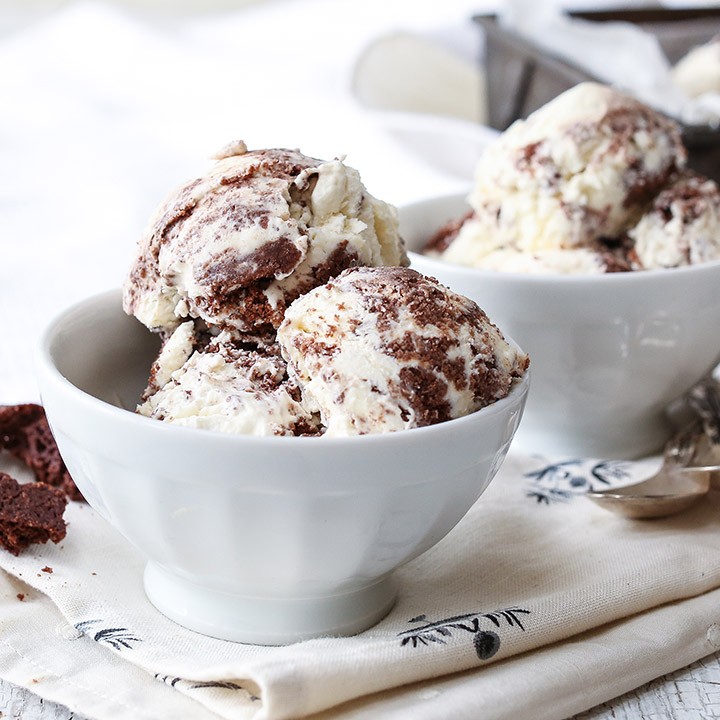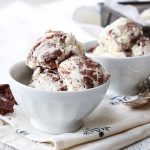 Print
Sugar-Free Keto Cookies and Cream Ice Cream
Ingredients
Ice-Cream:
2 ½

cups

heavy whipping cream

600 ml/ 20 fl oz

1

recipe Condensed milk

recipe above

1

recipe Chocolate Cookie

recipe above
Instructions
To prepare the Condensed Milk:
Pour the coconut milk in a pot. Bring to a boil over a medium-high heat. Once it starts simmering, turn the heat down to low. Reduce the coconut milk to about half of the volume. This will take 40-50 minutes. Once reduced, take off the heat and add Erythritol. Pour in a mixing bowl and set aside to cool down to room temperature.
To prepare the Chocolate Cookie:
While you prepare the condensed milk, make the chocolate cookie. Preheat the oven to 300 F / 150 C. Place the almond flour, cacao powder, Erythritol, baking powder and salt into a mixing bowl and combine well. Add the egg and coconut oil and mix with your hands.

Place the dough on a sheet of parchment paper, top with another sheet of parchment paper, and roll out, or simply use your hands to flatten it until about ¼ inch (½ cm) thick, to create a large cookie.

Transfer to a baking sheet and bake in the oven for 12-15 minutes or until crispy. Let the cookie cool to room temperature. The cookie will be soft at first but will crisp up as it cools down. Once cooled and crisped up, break the cookie into small pieces.
To prepare the Ice-Cream:
Place a large container in the freezer. (I used an 8-inch/ 20 cm square baking dish lined with parchment paper. Any 9-10 cup container will work).

In a bowl, whisk the cream until soft peaks form. Be careful not to over whisk it to avoid curdling.

Gently fold the whipped cream into the cooled condensed milk. At first, add a few tablespoons to lighten the mixture, and then gently mix in the remaining whipped cream without deflating it. Mix in the cookie pieces (reserve some for topping).

Remove the container from the freezer and spoon in the ice-cream mixture. Top with the reserved cookie pieces. Place in the freezer and freeze for 4-6 hours before serving.
Nutrition
Serving:
3.5
g
|
Calories:
360
kcal
|
Carbohydrates:
5.4
g
|
Protein:
4
g
|
Fat:
37.1
g
|
Saturated Fat:
26.1
g
|
Sodium:
97
mg
|
Fiber:
0.9
g
|
Sugar:
2.1
g