Sugar- Free Snickerdoodle Creme Cookies made gluten free, grain free, low carb and just as tasty as traditional!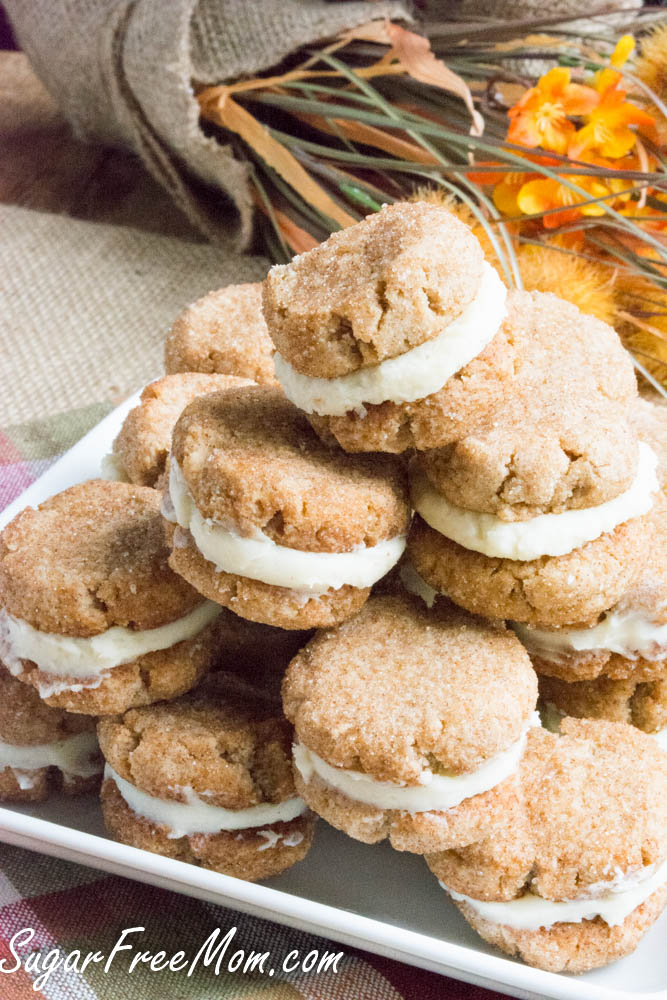 It's finally November!
Finally time where I can share some holiday cookie recipes without feeling like it's just too soon to start talking about the holidays.
Thanksgiving is just a little over 3 weeks away, so with it, I'm bringing on the cookies.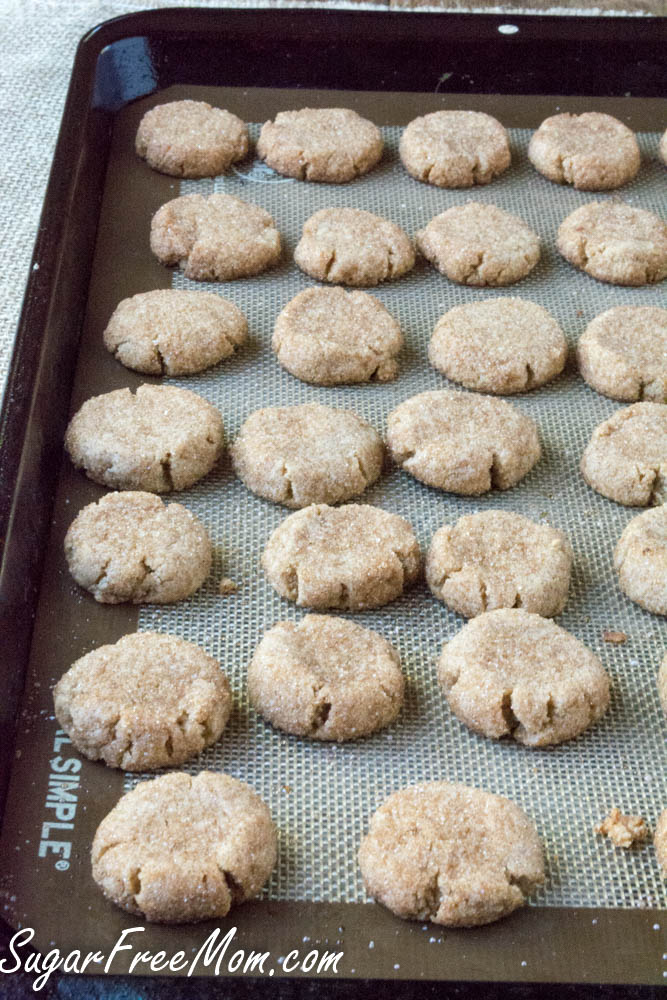 Snickerdoodles are the perfect combination of easy and holiday-ish. I made that up, but you get what I mean.
Holidays can bring about stress and always means lots of baking, but these cookies are the best of both worlds.
They are super easy to make with very few ingredients, if you are low carb and sugar free, that you should have at home anyway, but they taste like you went through a whole lot of effort for the holiday season.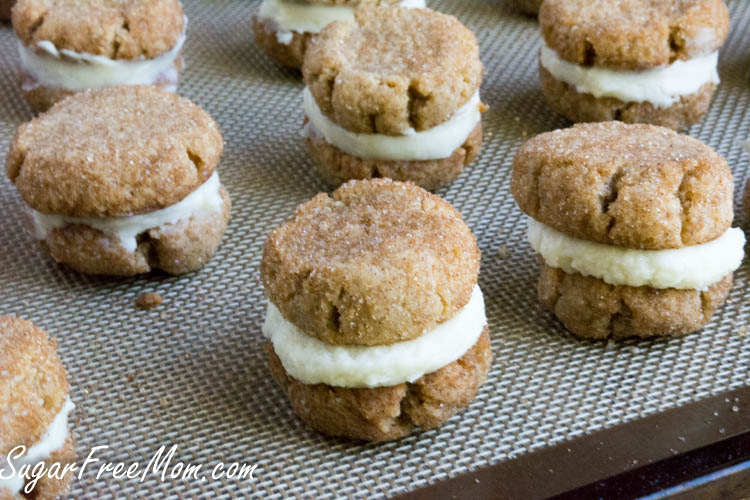 Best part of all is they can easily be made ahead and frozen. This recipes makes 36 sandwich cookies.
You can also choose to skip the creme center and then you'll have 72 mini snickerdoodles all ready for sharing!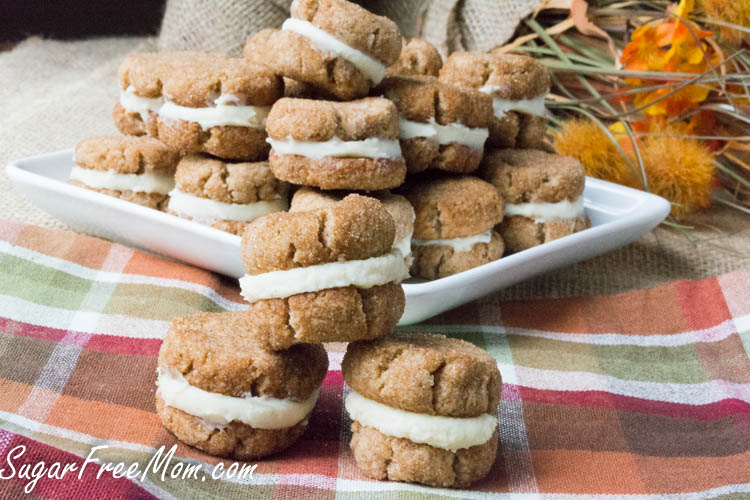 My family perferred the creme center, but as I said they taste equally delicious without. You could also make them larger cookies instead of mini, completely up to you.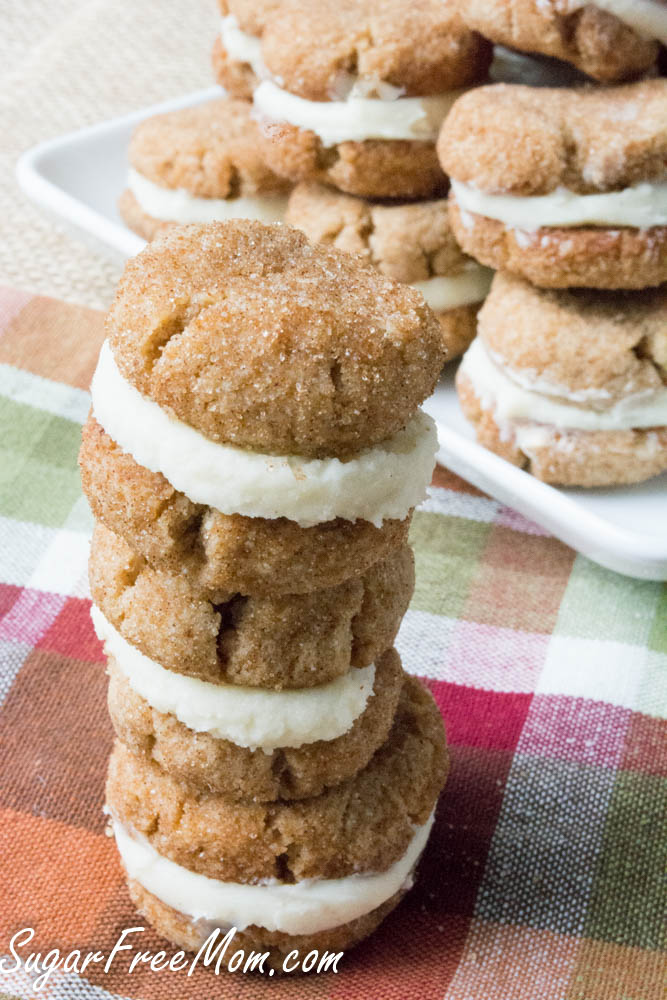 Did you know that November is National Diabetes Month! This recipe is being shared over on A Sweet Life| The Diabetes Magazine to bring attention to World Diabetes and share recipes that make living with it more manageable and without sacrificing taste!
RECIPE HERE-----> Sugar-Free Snickerdoodle Creme Cookies!!!
Disclaimer: This recipe and all its content has been sponsored by A Sweet Life. As always all opinions are 100% my own and always will be. Thank you for supporting the brands and companies I enjoy working with!