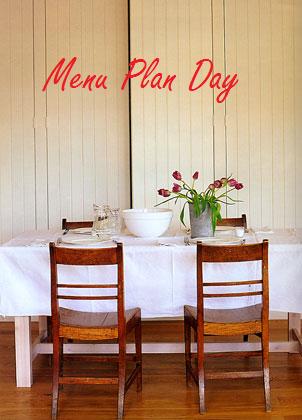 My hubby is finally home after being gone for the week! So I'm back to making larger meals for our family since its not just me and the kiddies.
Our weeks are busy with being gone all day on Tuesdays and Fridays for home school music and co-op days, but we love it! On those days I try to plan something easier to make, use the crock pot or pressure cooker. We also have activities with cub scouts, dance, karate, soccer and boyscouts every night except Fridays!!
Overall if one of those meals falls through for whatever reason I know I can simply be flexible and change it up. I try to always have something in the freezer precooked to pull out if needed and defrost for dinner.
Breakfast
Overnight Pumpkin Pie Steel Cut Oats-recipe coming soon
Cereal with fresh fruit, hard boiled eggs
Chocolate Zucchini Bread (but made into muffins)-freeze extra
Dinners
Have a wonderful Sunday with your family!!
HUGS,
Brenda