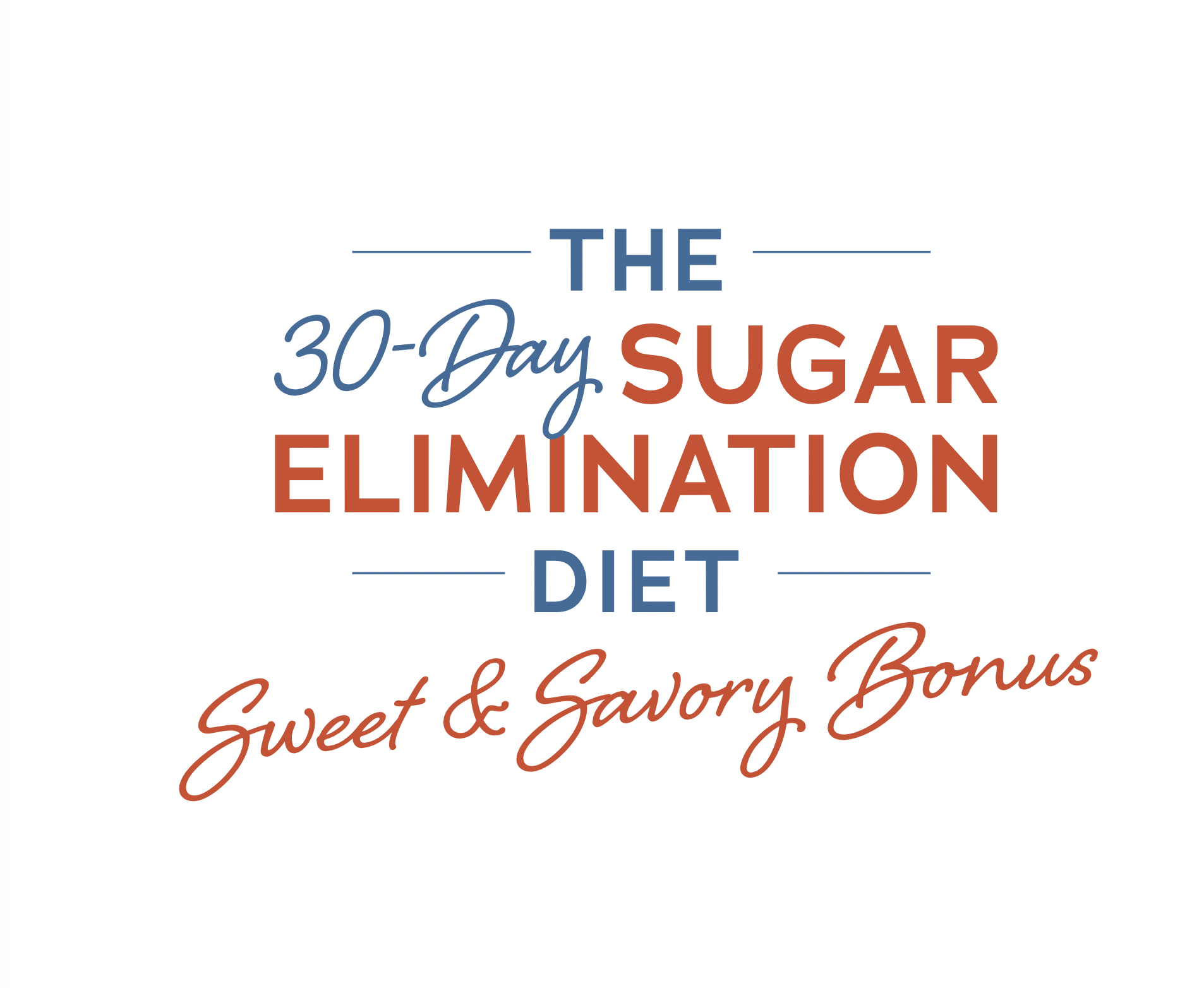 Everyone who preorders my new book, The 30-day Sugar Elimination Diet will receive my free bonus gift, a Sweet & Savory cookbook with delicious keto low carb recipes!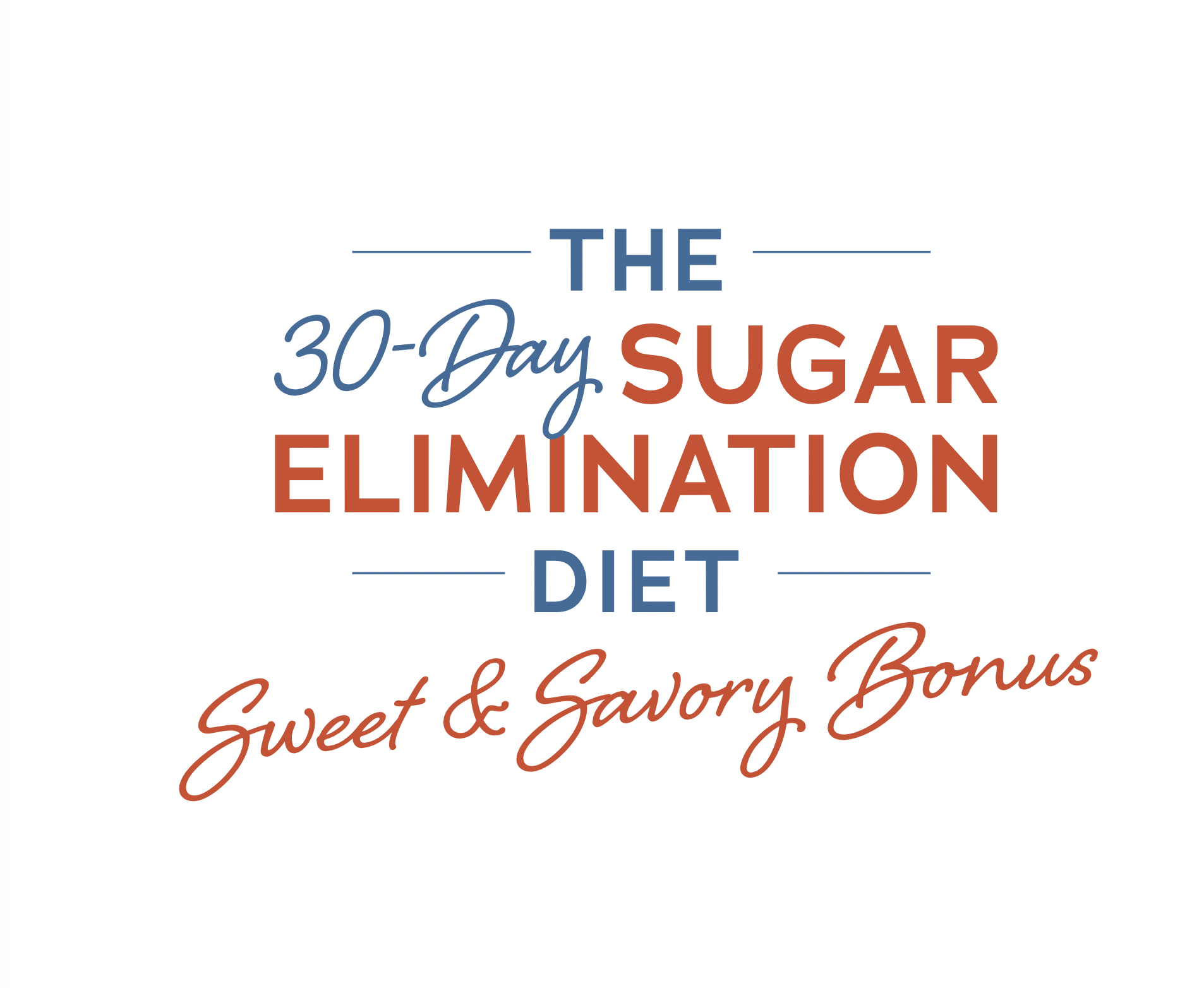 What is The 30-Day Sugar Elimination Diet?
My new book, The 30-Day Sugar Elimination Diet, includes everything you need to go sugar-free for one full month. It's a program to help you detox from sugar, eliminate cravings for sugar and carbs, balance your blood sugar to feel better and lose weight. Plus it has over 90 new low-carb and keto recipes!
I tell you how to prepare for the plan, stock your kitchen and cook tasty meals that will leave you 100% satisfied all while weaning yourself off of sugar and without the nasty withdrawal symptoms!
Inside, you'll find recipes for breakfasts, lunches and dinners, along with suggestions for snacks and sugar-free treats if you want them. Detailed shopping lists tell you everything you to buy. Detoxing from sugar couldn't be simpler!
You will learn how hydration and electrolytes effect your ability to detox from from sugar. You will learn how to read food labels and all the hidden names of sugar to watch for.
You will learn what healthy fats, and oils to cook with as well as the best natural sugar-free sweeteners to use that won't spike your blood sugar.
Optional supplements to help with cravings are included.
You will also learn many options on how to follow an Intermittent fasting protocol.
Identifying trigger foods and situations that cause you to want to turn to food for comfort will be discussed.
You will learn the underlying reasons you've overeaten sugar and refined carbs and how to change this pattern of behavior. Helping you change your daily habits so you don't revert back to eating for comfort.
At the end of the 30 days, you will also be given tools on how to reintroduce whole food carbohydrates back into your plan, if you so choose.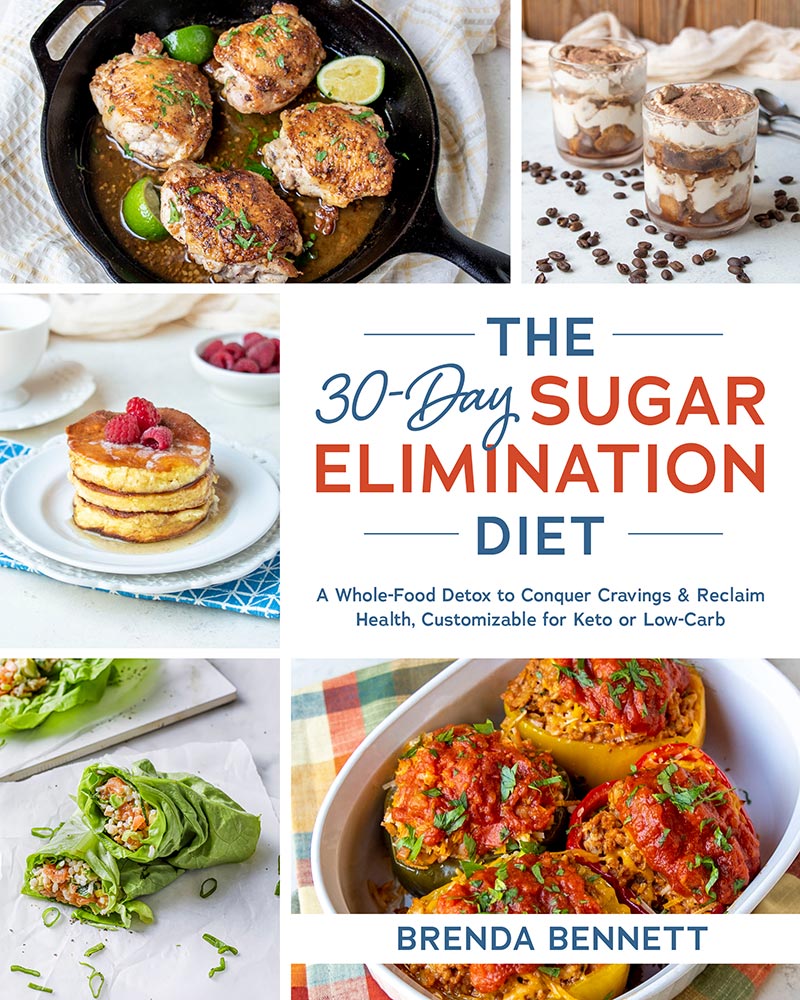 Bonus Cookbook for all Preorders
Once you've preordered The 30-day Sugar Elimination Diet, you will receive my new bonus cookbook!
This bonus cookbook has 4 savory and 4 sweet recipes that are all gluten free, sugar-free, low carb and keto friendly!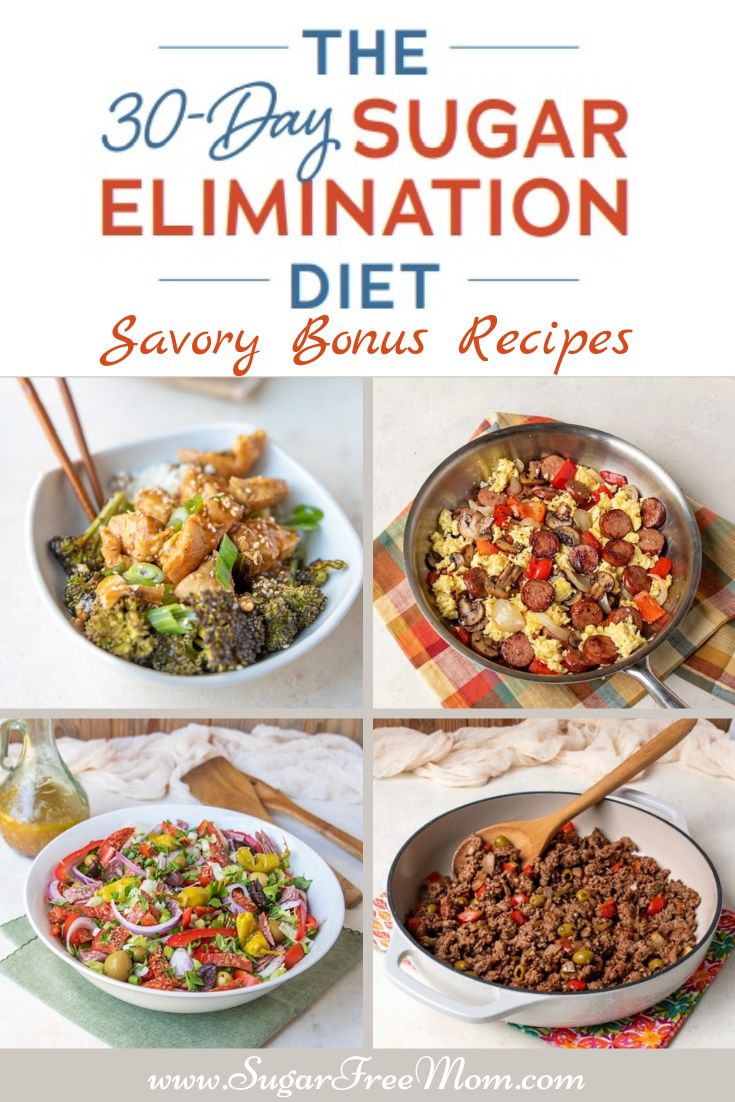 Savory Recipes include:
Chicken Teriyaki
Turkey Sausage Scramble
Easy Picadillo
Italian Sub Salad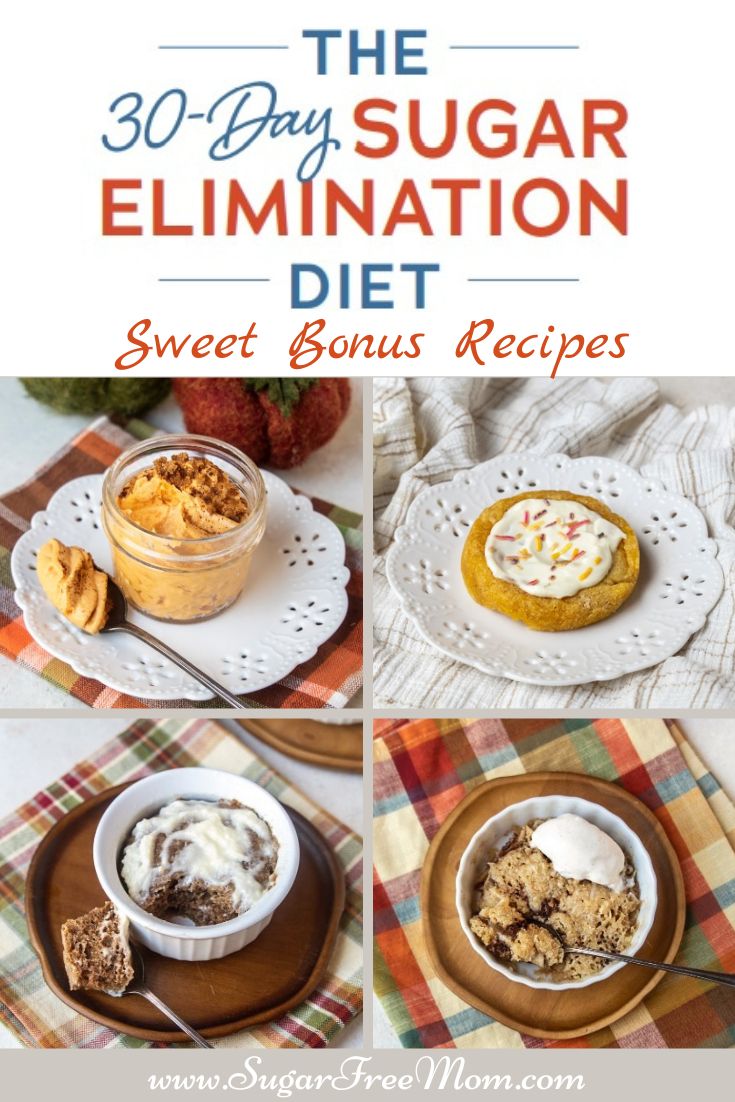 Sweet Recipes include:
Single Serve Sugar Cookie
Cinnamon Roll Mug Cake for Two
Single Serve Pumpkin Pie Mousse
Apple Crisp for Two
How to Get the Free Cookbook Bonus
Once you preorder my new book, just send me an email with a copy of your invoice showing that you preordered The 30-Day Sugar Elimination Diet. My email for this bonus is [email protected].
You can also request to join my Facebook group dedicated to answering all your questions, helping you during the 30 days and giving you sneak peaks inside the book and much more!
Besides Amazon, you can also preorder my book through Barnes and Noble, Indiebound and for International folks, Book Depository.
Preorder The 30-Day Sugar Elimination Diet book Here!
Thank you for your support!