This Sugar-Free Low Carb Chocolate Pumpkin Mug Cake recipe is from my brand new Pumpkin Dessert Recipe EBook!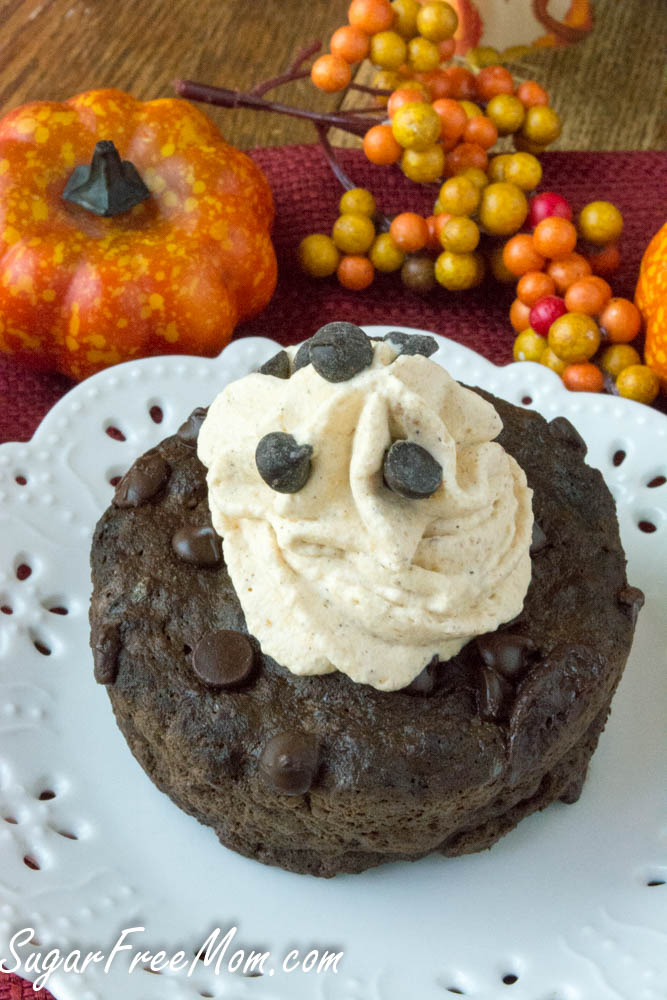 I just had to.
I just had to make one more pumpkin recipe.
But I saved the very best for last!
This recipe is a simple adaption to my very popular 1 minute sugar free chocolate mug cake that is to die for!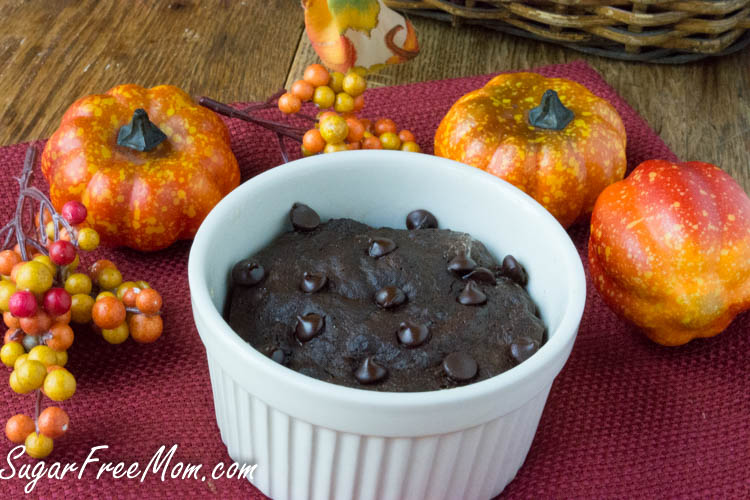 It all starts out in a bowl, mug or as you see here a ramekin, 7 or 8 ounce will work fine.
While it doesn't look very pumpkin-y in color, it's got a nice mild pumpkin flavor so as not to overpower the chocolate as the star of this dessert.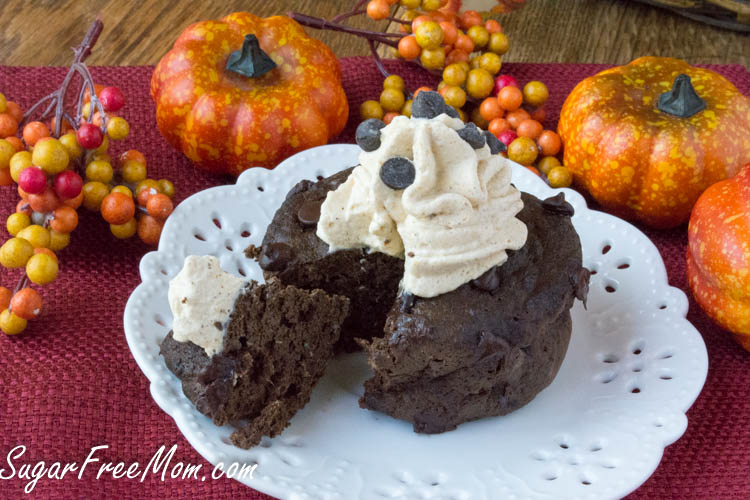 It's just as tasty and moist as my orginial and topped here with a little sugar free pumpkin whipped cream takes it over the top!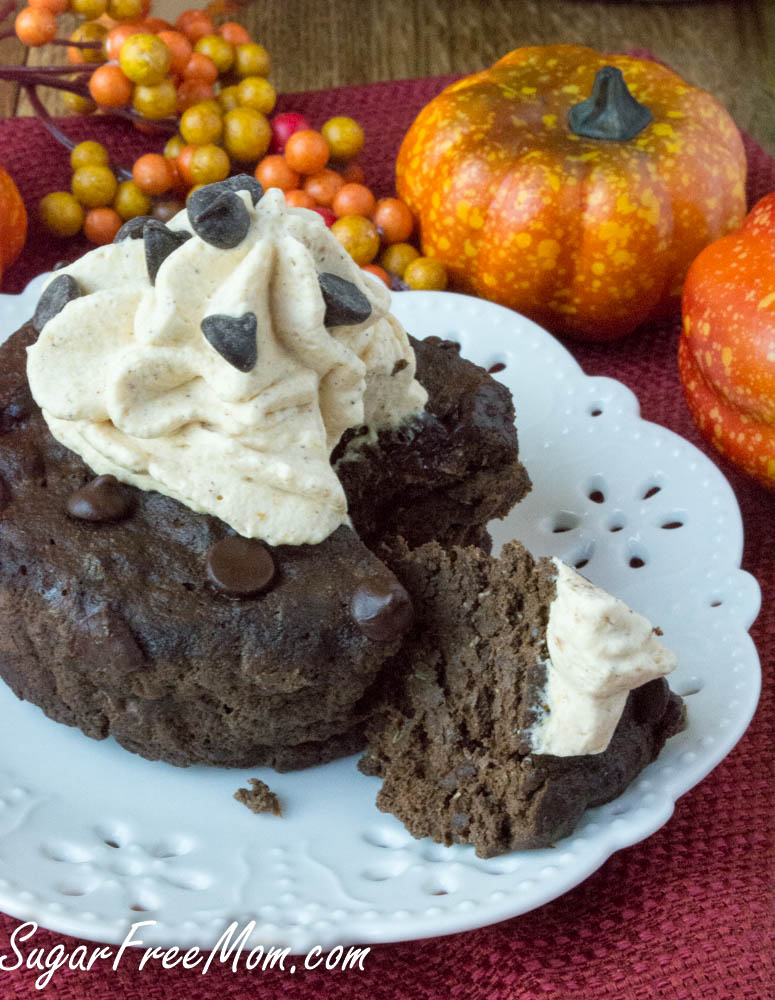 You could also top it with my Sugar Free Pumpkin Cheesecake Mousse as well!
This recipe is posted nowhere else on my blog, EXCEPT my new Ebook for all my Pumpkin Desserts in one place and in my Mug Cake Recipes ebook.
There are 14 total recipes in this Ebook.  13 of my most popular pumpkin recipes and this new unpublished one made especially as a gift for all who purchase.
All in one place. All Sugar-Free. All Low Carb. All nutrition info included. All with pictures for each recipe.
I hope you enjoy it!
It's JUST $2.99 !!!