This post and photos may contain Amazon or other affiliate links. As an Amazon Associate I earn from qualifying purchases. If you purchase something through any link, I may receive a small commission at no extra charge to you. All opinions are my own.
Good Morning! Today is a fun day of sharing my eats from one day last week! I love to be accountable to you all and share with you my day. This day happens to be last Friday. It's usually a busy day as we are off early to head to homeschool co-op until the afternoon. I pack my lunch the night before in my easylunchbox and head to teach writing to 8-10 year olds! LOVE IT!
I share my food using my iphone so most pics aren't the best of lighting but you get the idea!
This last Friday my hubby and oldest went camping with his boyscout patrol in 20 degree weather, oh yes they did. Better him than me is all I can say. So I decided to have the younger two enjoy a playdate with some friends. Their mom and I had dinner together. Thankfully I didn't have to fuss about it as I had left over chili I had made the day before and she was more than happy to enjoy some with me and a cup of coffee! Turned out to be a great Friday rather than a lonely Friday without my older boys!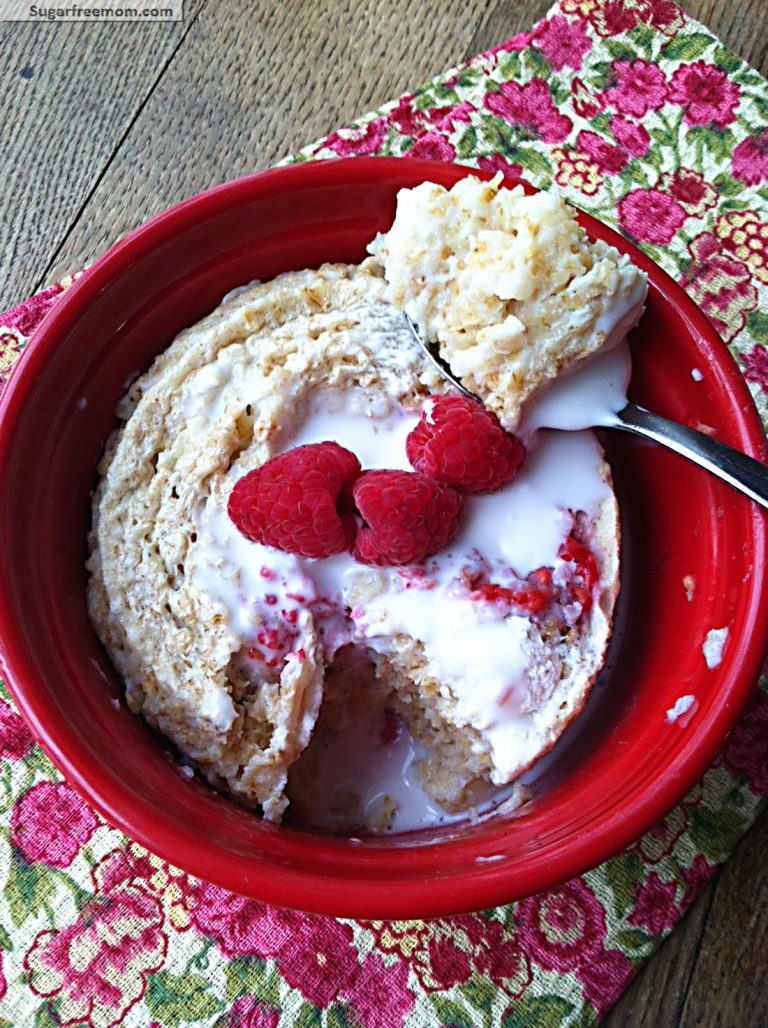 This is my NEW FAVORITE way to eat eggs and oats! I call it my Oatmeal Berry Breakfast Cake! Click the link to see the recipe and WAY better pictures of this masterpiece! It's also gluten, dairy and sugar free! It puffs up like a cake, and is made in 3 minutes in the microwave or you can cook it in the oven as well. Perfect combo of protein and healthy carbs!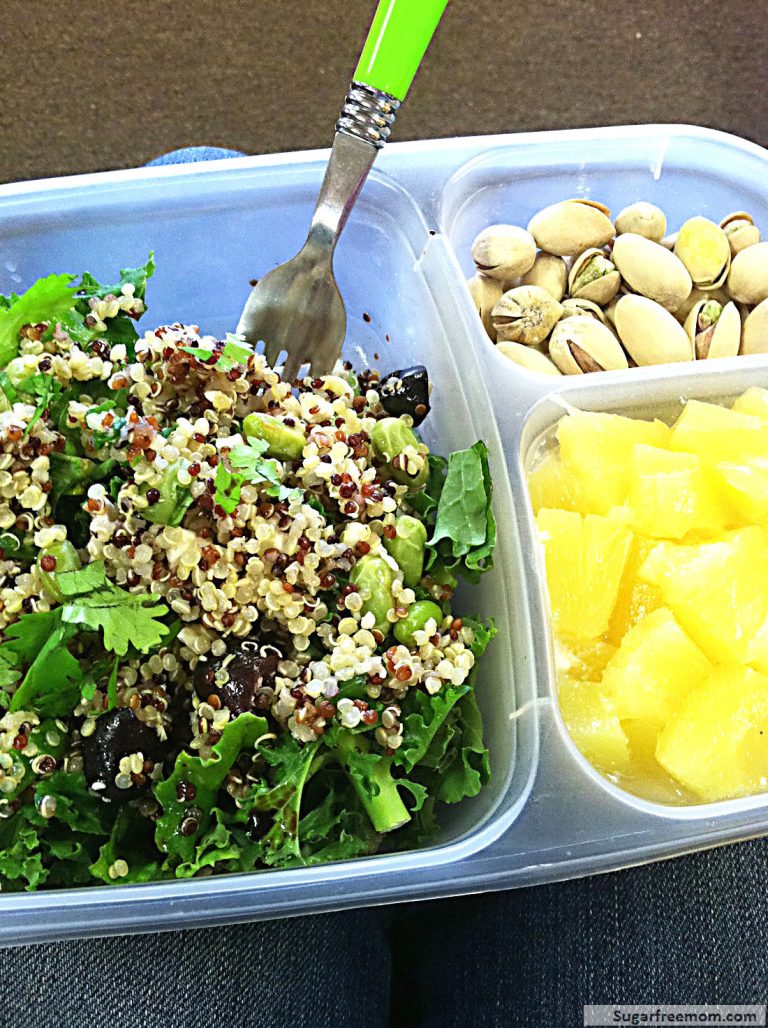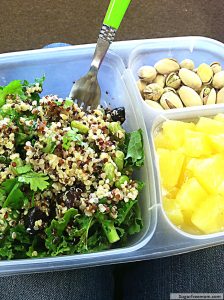 Lunch was my new tri-color Greek style quinoa salad. I have to say that I normally just enjoy the white quinoa but found the tri-color one at Trader Joe's to give it a shot. It still tasted delish but I found no difference in taste.
Ever try it? What'd you think?
Along with the quinoa salad which was over a bed of raw kale to bulk it up, I had pistachios and pineapple chunks with low fat cottage cheese. It was filling!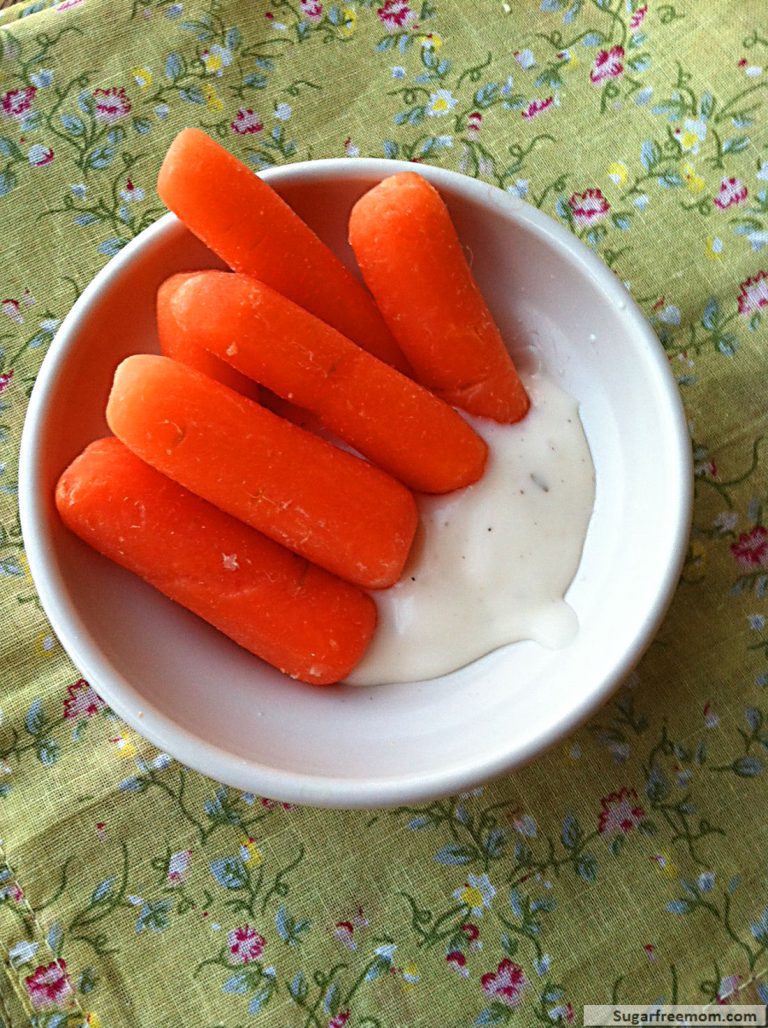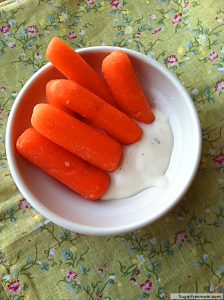 Baby carrots seem to always be a snack for me daily but I am watching calories to take off about 5 pounds so dipping them in my favorite nut butters was not an option since I knew later I was going to be having a heavier dinner. Don't get me wrong, I love nut butters and they are certainly healthy but I tend to overdose on the recommended 2 tablespoons and usually eat way too much, so I've decided to hold off from opening the jar for a while!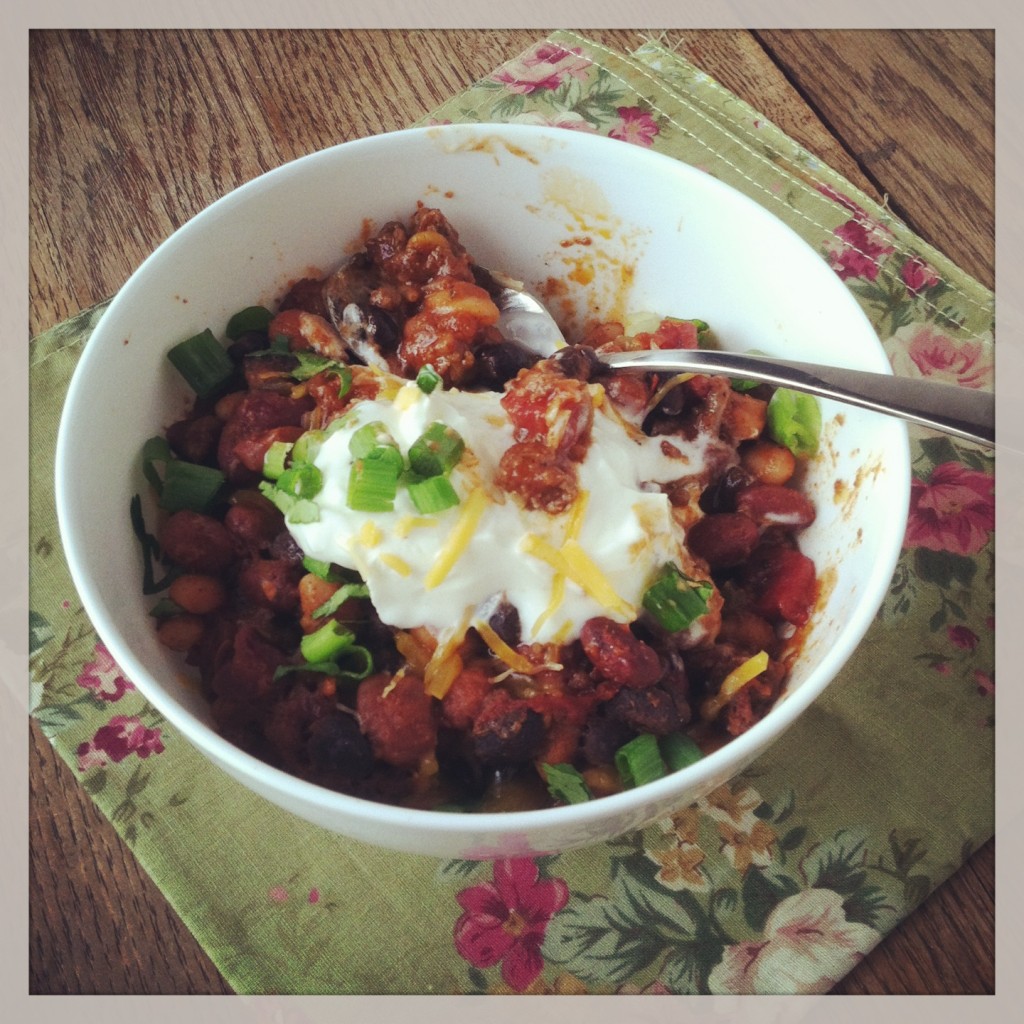 Dinner with my friend was my Slow Cooker 4 bean Chili, which I adapted slightly from my original recipe (which has horrible pictures back when I first started blogging) so you can see how far I've come with a lot of practice!
My friend left kind of late so nothing else was eaten for the rest of the night and also because my daughter had a sleep over and I was quite simply wiped out.
I went to bed! 🙂
You can see more yummy eats from other bloggers over at Peas and Crayons!