This post and photos may contain Amazon or other affiliate links. As an Amazon Associate I earn from qualifying purchases. If you purchase something through any link, I may receive a small commission at no extra charge to you. All opinions are my own.
What I Ate Wednesday is my visual food journal of a day in the life of Sugar-Free Mom!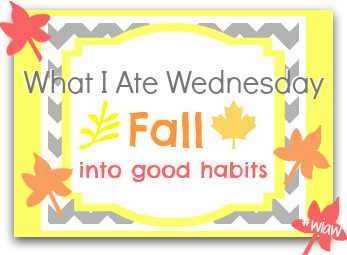 Do you ever feel like sometimes you're eating all day, small snacks or meals and some days you haven't made the effort? Both of those scenarios happen in my life and I just roll with it. For instance this day of eats I'm sharing is one of a lot of munching, at least in my mind anyway. I made two recipes, ate them, snacked a bit, but overall I think I made some good choices.
Salty things have always been a problem for me. So I try to find ways to get that salty crunchy bite without overeating on not so great choices, like potato chips! If it's that time of the month, I for sure am craving salty things. I've found peanut butter to help. As long as I measure out and not eat from the jar with a spoon I'm good! Other crunchy snacks I like: pumpkin seeds, nuts, and fennel. Although not salted I like the crunchiness of fennel and baby carrots works for me too!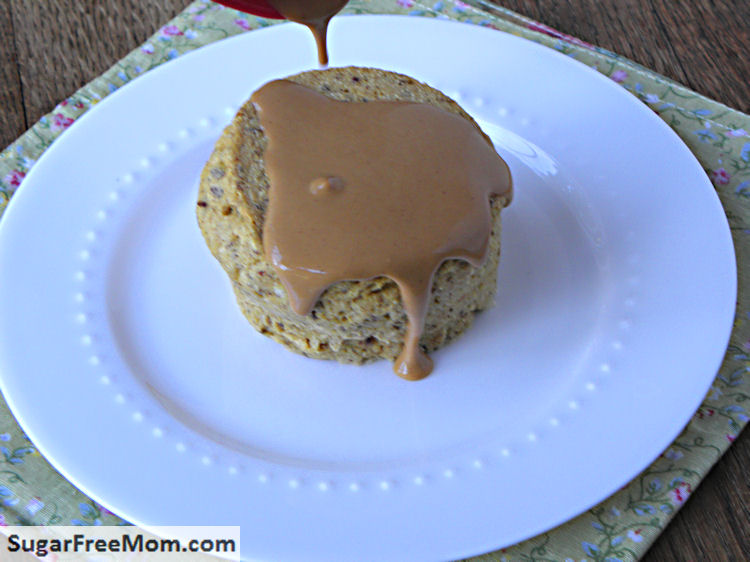 For breakfast I made another PB Flax single serving muffin as I shared it last week. I've been working on this recipe a while as it is tricky because it contains coconut flour. Last week it was dry. I've finally gotten it moist, but changed where I place the peanut butter. Rather than inside it I topped it with some Powdered Peanut Butter, not PB2 that contains sugar. It's called JUST GREAT STUFF and contains coconut sugar. I've found I don't crave when I use it. I enjoy the powdered now because it's so much less calories and carbs and fat and because I have to mix it up with water, it prevents me from eating another serving!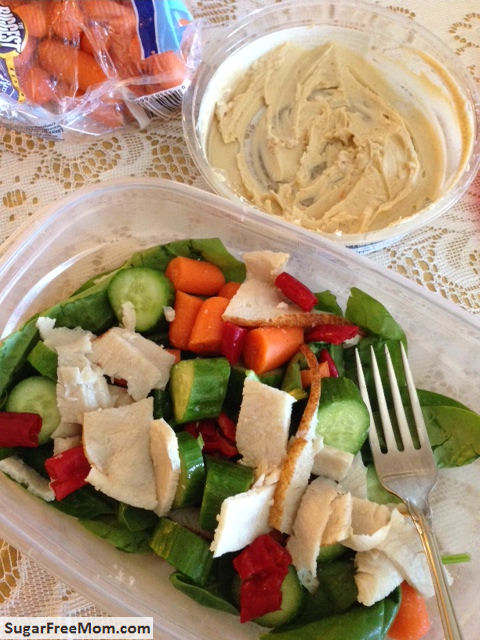 Lunch was a spinach salad with cucumber, deli turkey, carrots and some peppers from my friends garden. Hummus on the side with baby carrots.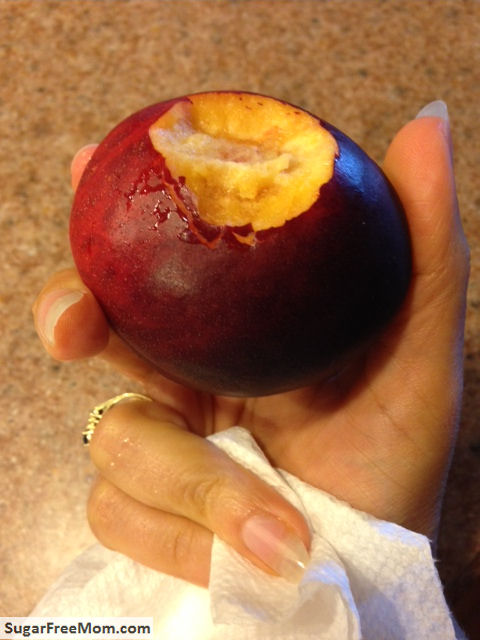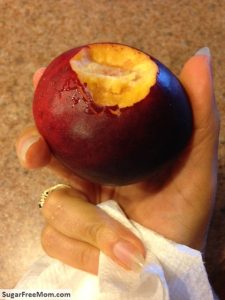 Nectarines are my favorite fruit I think!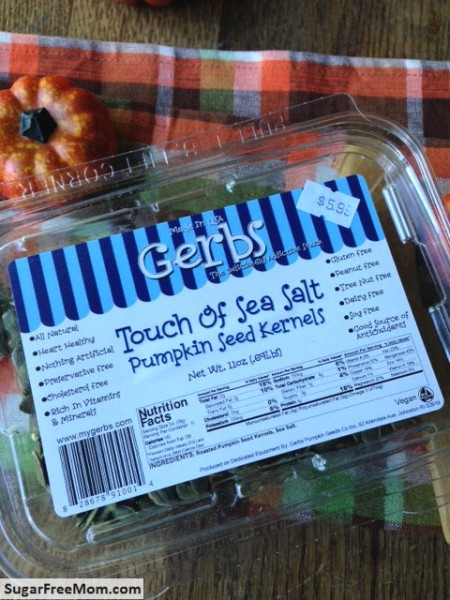 In the afternoon I came home from an hour and half drive to and from locations for my kids and was hungry and craving something bad! I remembered we had gone apple picking and they had a farm stand and I bought these seeds! So happy! I did have to stop myself from just eating from the container. Note to self: dish out serving, place container back in cupboard and out of sight! But it did help my salt cravings!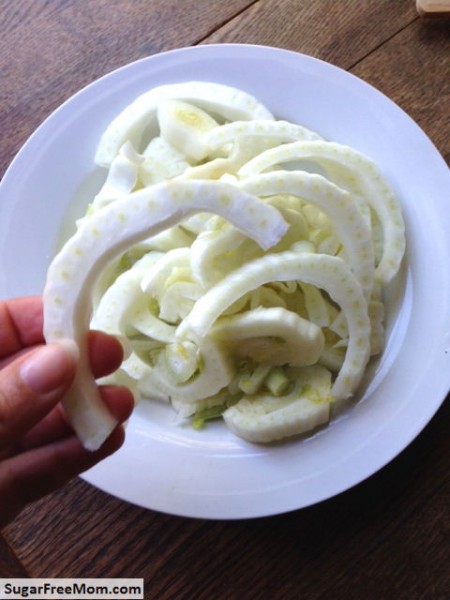 While preparing a new recipe and making quiche for dinner, I tend to nibble. Fennel has been my friend for a long time. I buy 2-3 a week and eat them all by myself! Tastier than celery, crisp, low in calories, like 70 for the whole bulb! I eat it plain or sometimes add extra virgin olive oil and garlic powder and salt and I'm happy.
Have you tried fennel?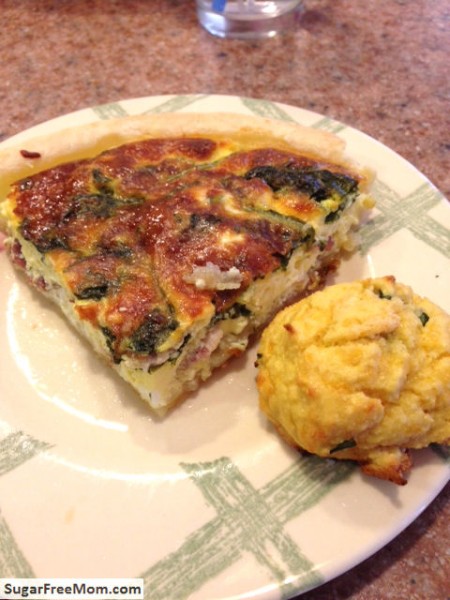 Quiche for dinner using my recipe but trying it in a gluten free crust from an allergy friendly bakery near my house. It was really good. That little biscuit is a low carb cheddar and herb biscuits, second attempt but oh so good. Will be sharing that recipe soon!
What do you do to fix a salty craving? Give me some new ideas!