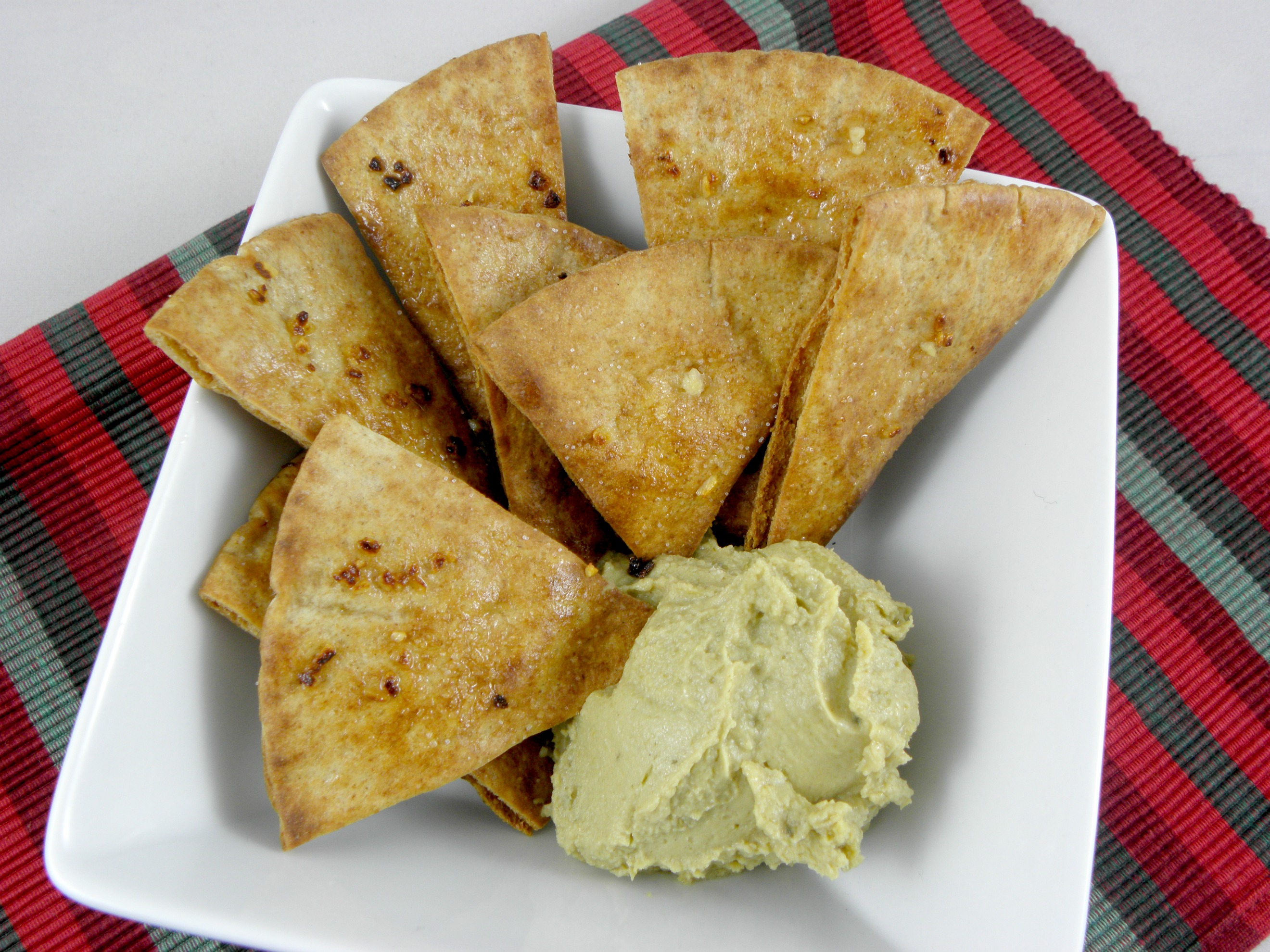 I AM A CHIP GIRL.......truthful, honest, chip-acholic! I love all things crunchy and salty, it is a major problem and one I am working on.........until the craving for salty lusciousness comes once a month. You all know what I mean right?
Need them, want them, MUST HAVE them.....
Good news is they are whole wheat, made with olive oil cooking spray and it makes only enough for a single serving, so go ahead and eat the whole thing, without sharing of course!
No left overs and no guilt!
Homemade and baked is the way to splurge when you are watching your weight, need the salt fix, but still want to see a weight loss on the scale.
I use my little convection toaster oven for this and don't even bother with my big oven. It takes less time to heat up and works super fast!
Nutrition Info
Servings: 1* Calories: 170* Fat: 2g* Fiber: 5g* Carbs: 35g* Protein: 6g* Points+: 4* Old Points: 3*
Whole Wheat Garlic Pita Chips
[sc:Ziplist]
Ingredients
1 whole wheat Pita bread, cut into 8 triangles
olive oil cooking spray
1 tsp. minced garlic
¼ tsp. salt, divided
Directions
Place cut triangles on baking sheet.
Coat both sides of pita triangles with cooking spray.
Spread minced garlic evenly over the top of the pita triangles.
Sprinkle ⅛ tsp. salt over pitas.
Bake in oven at 375 degrees for 5 minutes.
Turn pita's over and sprinkle ⅛ teaspoon salt.
Bake 3- 5 minutes until golden brown and crispy.
Enjoy warm with a side of hummus!