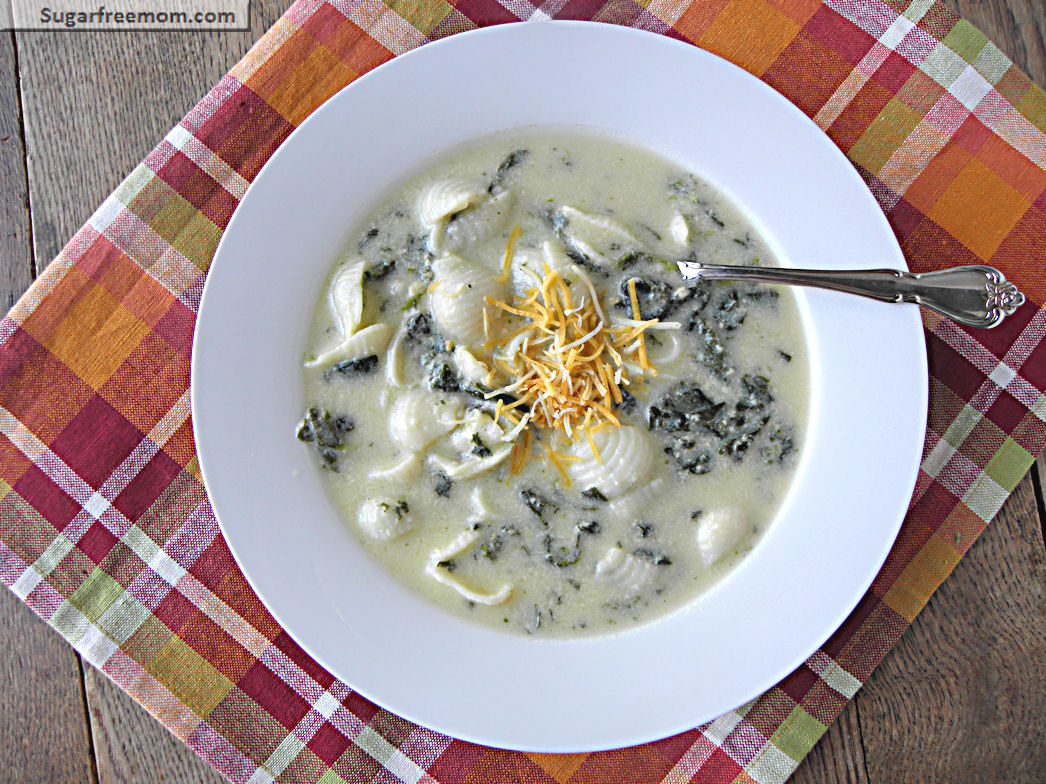 Who doesn't love mac-n-cheese! This is a super kid friendly meal, but perfect for the adults watching their weight! When made at home it can be made much healthier and just as good, if not better. It's a comfort meal all the way!
Perfect for a Meatless Monday dinner and completely satisfying too! Slightly more indulgent than a typical soup but well worth the extra calories or points if you are on weight watchers.
You can change out the pasta for whatever kind you like. Our preference is the brown rice kind which is more similar to white pasta as opposed to whole wheat which is quite dense. You can also change out the milk to your choice as well as the flour used to thicken the soup. The spinach is my kids favorite but feel free to change it to broccoli or kale even. Using the brown rice pasta and the spinach ups your protein amount to 22 grams ,and no meat is in sight, Not bad right?!
However you change it though, it will surely please your family and your waistline.
The best part about this soup?? It can be made in under 25 minutes!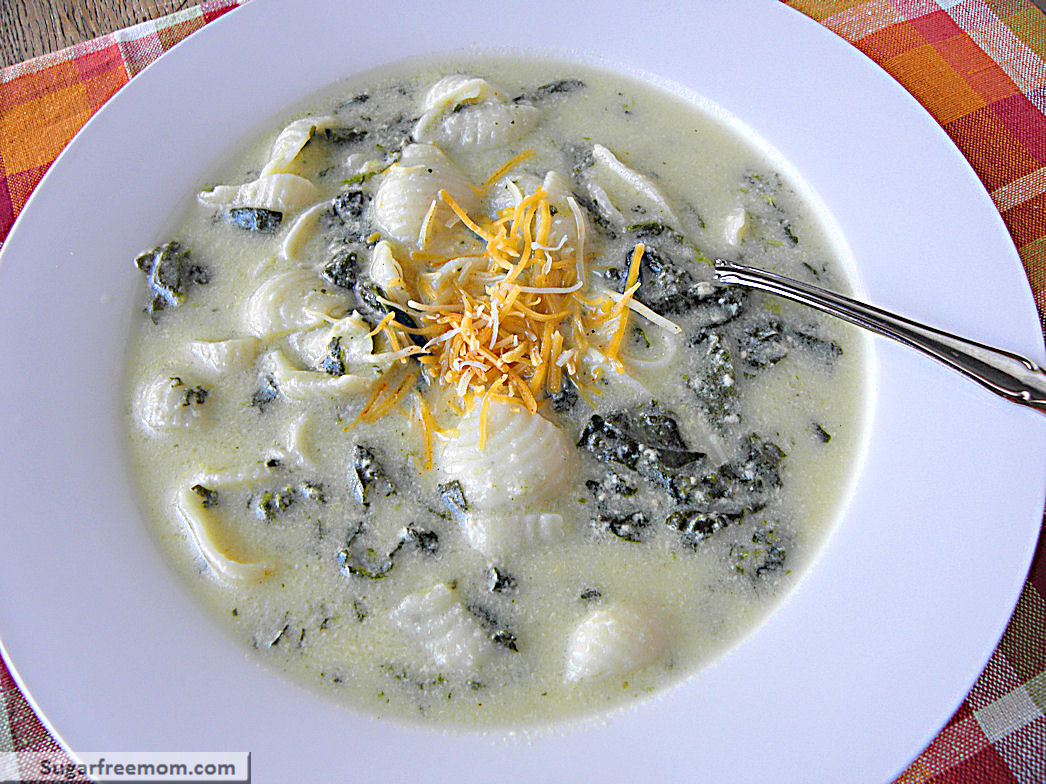 Nutrition Info
Servings: 6 (1.5 cups)* Calories per serving: 319* Fat: 7g* Cholesterol: 13mg* Sodium: 415mg* Carbs: 46g* Fiber: 2g* Sugars:1g* Protein: 22g* Points+: 9*
Mac-n-Cheese Soup with Spinach
Ingredients
4 cups low sodium chicken broth
2 cups water
10 ounces brown rice pasta shells
8 ounces fresh or frozen spinach
2 cups milk ( I used 1%)
2 tablespoons whole wheat flour
2 cups shredded low fat cheddar cheese
Directions
In a large saucepan, bring broth to a boil over high heat. Add pasta. Return to a boil. Reduce heat and simmer until pasta is cooked. Add chopped spinach and cook about 5 more minutes until it is wilted and heated through. In a small bowl whisk together milk and flour. Stir into pasta mixture and cook until thickened. Stir in cheese and continue to stir until it melts. Makes 9 cups.