A clean eating chocolate chip cookie dough cake that is healthy and incredibly moist and delicious!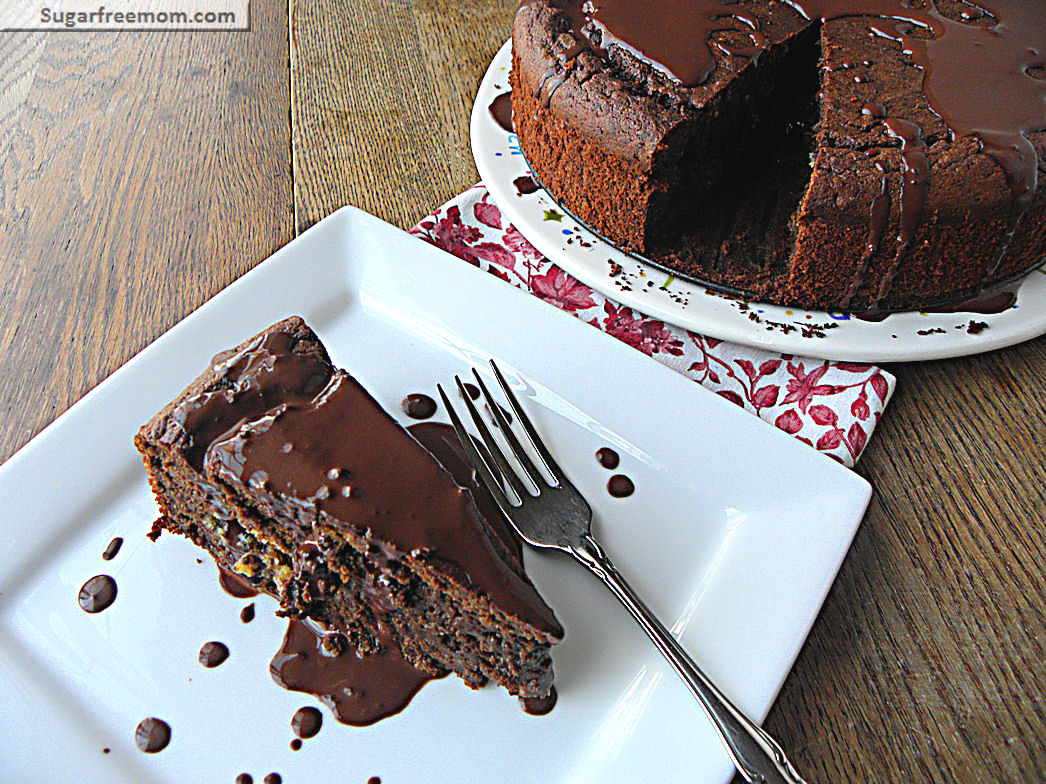 This cake is made with whole wheat flour, egg whites and no white refined sugar that actually looks and tastes amazing?
Can it be real?? YES and yes again!
You can't have a birthday without having cake at least in my opinion anyway. Recently, two days after Thanksgiving to be exact, I celebrate mine and this is what I made!
And.It,Was.Incredible.
No one could tell it was made with healthier ingredients. It certainly didn't lack in fudgy chocolatey taste!
There are a few steps to making this awesome healthy cake but well worth your time!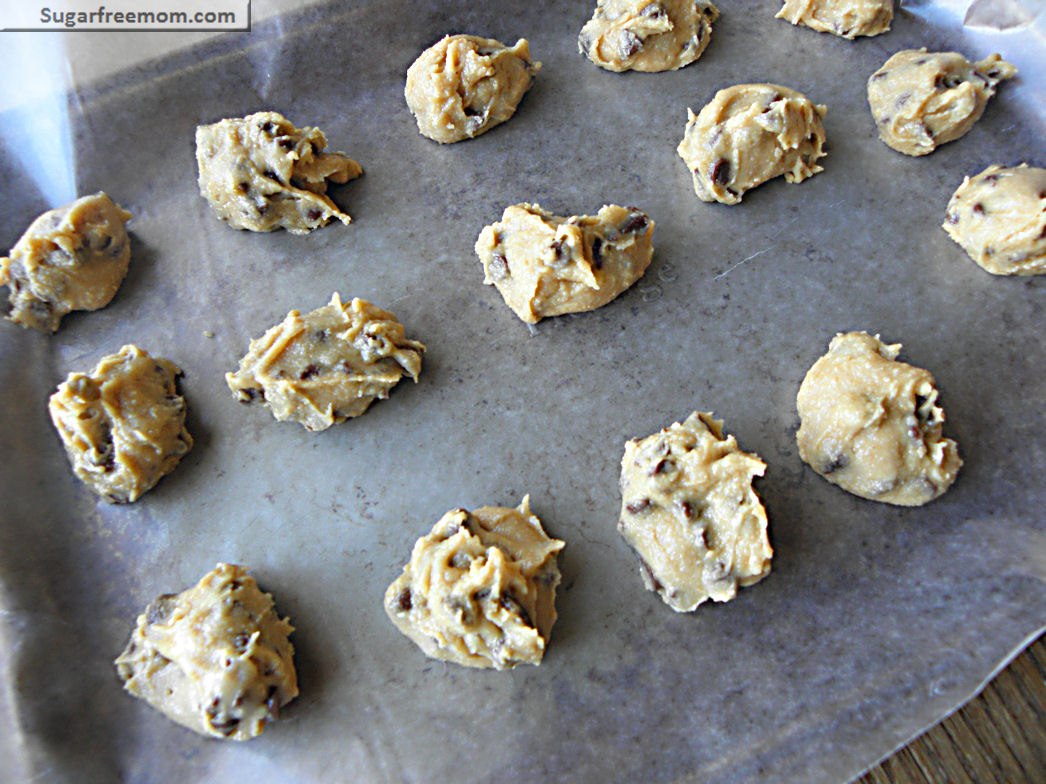 You start by making these little incredible cookie dough bites that you can sneak a taste if you like since they have no eggs in them!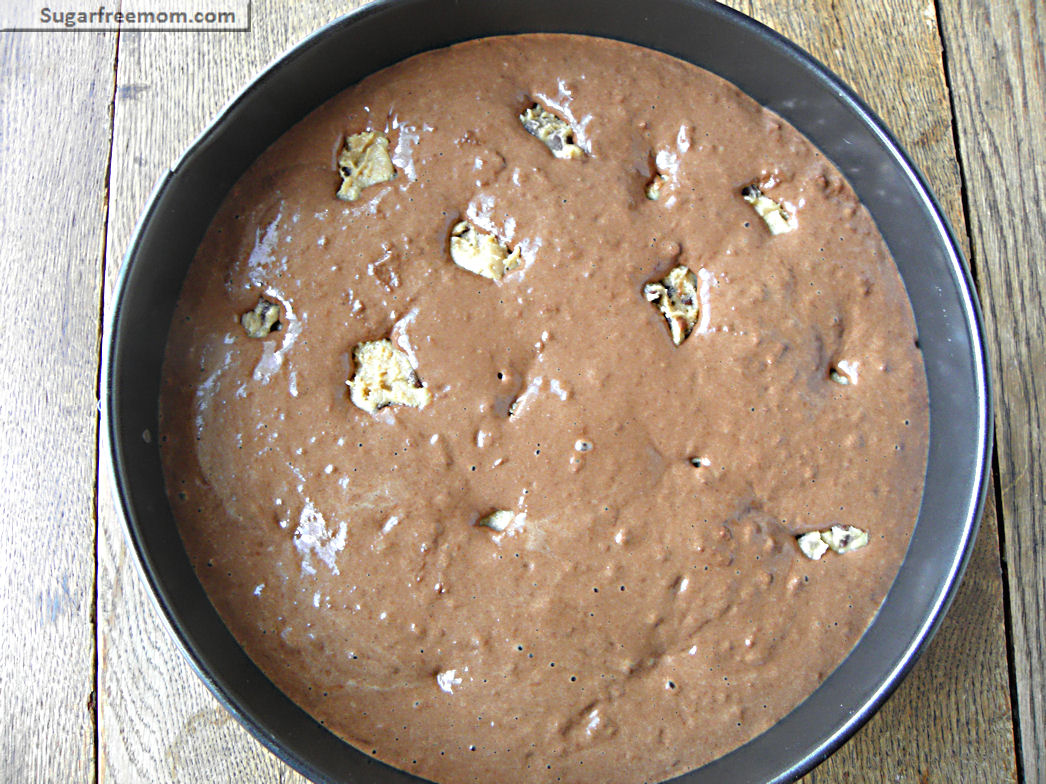 After they freeze for about 15 minutes you plop them in your cake batter and then bake! Quite simple really.
Once cooled a bit you add some delicious chocolate syrup on top! A little Indulgence is needed for birthdays don't you think?
Nutrition Info (using brown rice syrup sweetener)

Servings: 12* Calories per serving: 350* Fat: 12g* Cholesterol: 5mg* Sodium: 338mg* Carbs: 58g* Fiber: 4g* Sugars: 29g* Protein: 8g* Points+: 10*
*Recipe Adapted from The Best Of CleanEating2.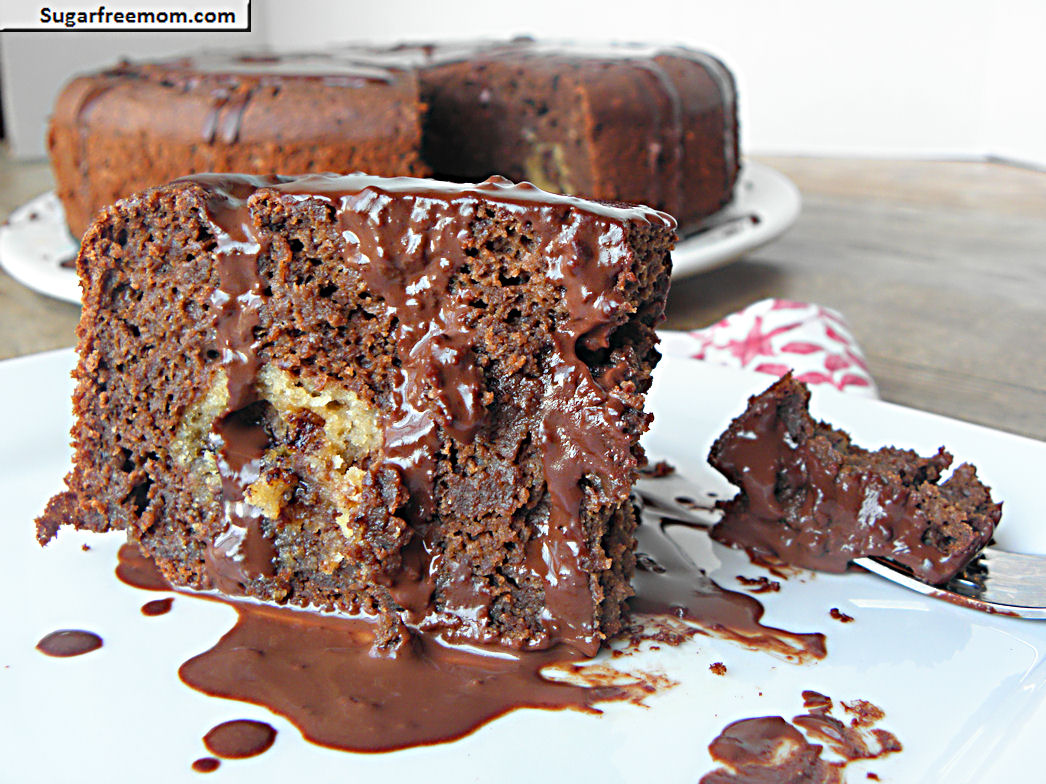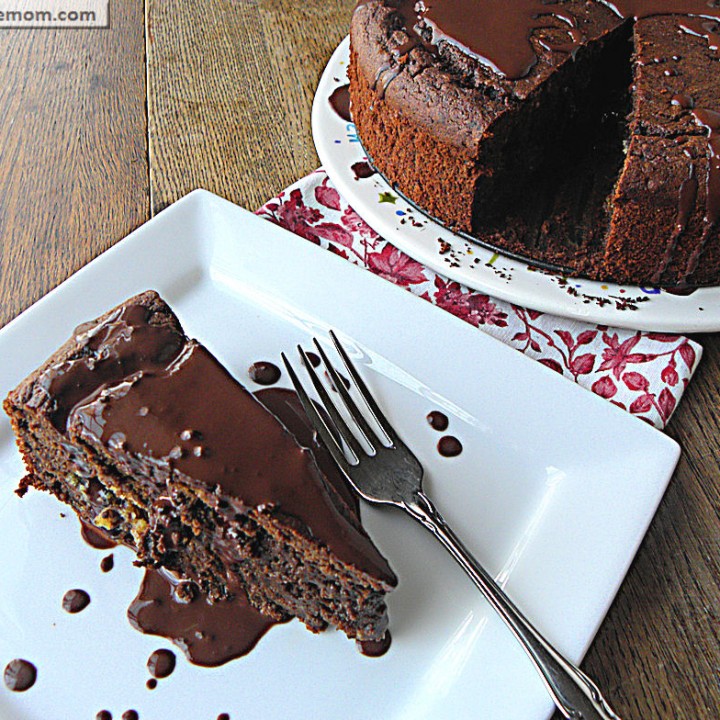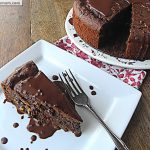 Print
Clean Eating Chocolate Chip Cookie Dough Chocolate Cake
Ingredients
Chocolate Cake

2 ½

cups

white whole wheat flour

1

cup

unsweetened cocoa powder

1

teaspoon

baking powder

1

teaspoon

baking soda

¼

teaspoon

salt

1 ½

cups

unsweetened applesauce

1

cup

plain Greek nonfat yogurt

1

cup

brown rice syrup or honey

¼

cup

olive oil

2

teaspoons

pure vanilla extract

1

teaspoon

vanilla liquid stevia

12

egg whites or 1 ¾ cup 100% pasteurized egg whites

Chocolate Chip Cookie Dough

2

tablespoons

softened butter

¼

cup

brown rice syrup or honey or sucanat

½

teaspoon

pure vanilla extract

⅔

cup

white whole wheat flour or whole wheat flour

¼

teaspoon

baking powder

pinch

salt

½

cup

chocolate chips

grain sweetened or 70% cocoa or higher, or sugar free if you can find them

Chocolate Syrup

¼

cup

chocolate chips

3

tablespoons

milk

1%
Instructions
Preheat oven to 375 degrees.

Make chocolate chip cookie dough first by combining all ingredients, except chocolate chips, in a bowl and mix well to combine.

Once combined stir in chocolate chips. lay waxed paper onto a baking sheet and using a tablespoon drop cookie dough onto sheet. Make 16.

Cover loosely with waxed paper and place in freezer for 10-15 minutes. Prepare chocolate cake: In a large bowl combine first 5 ingredients together. In a small bowl, mix together the next 6 ingredients.

Pour wet ingredients into dry and mix until incorporated. Do not over mix.

In a stand mixer or using an electric beater, beat egg whites until soft peaks form.

Using a rubber spatula, fold egg whites into cake batter.

Batter may be a little lumpy, do not over mix.

Pour batter into a 10 inch spring form nonstick pan.

Remove cookie dough from freezer and evenly drop into cake batter.

Bake 45 minutes or until top of cake cracks and a toothpick inserted in center comes out clean. Cool for an hour on a wire rack.

Once cooling, make the chocolate drizzle by set a small bowl over a pot of barely simmering water.

Add chocolate and continue to stir until melted.

Add milk until smooth.

Drizzle over cake and let cool.