Print Friendly
I have tried a billion and one recipes for whole wheat pizza dough. The problem with many of them is they contain sugar as well as a mix of white flour and whole wheat. I've found a few that were purely whole wheat, but the texture was either really dense or just not pliable enough to make into calzones or pizza, to my liking anyway.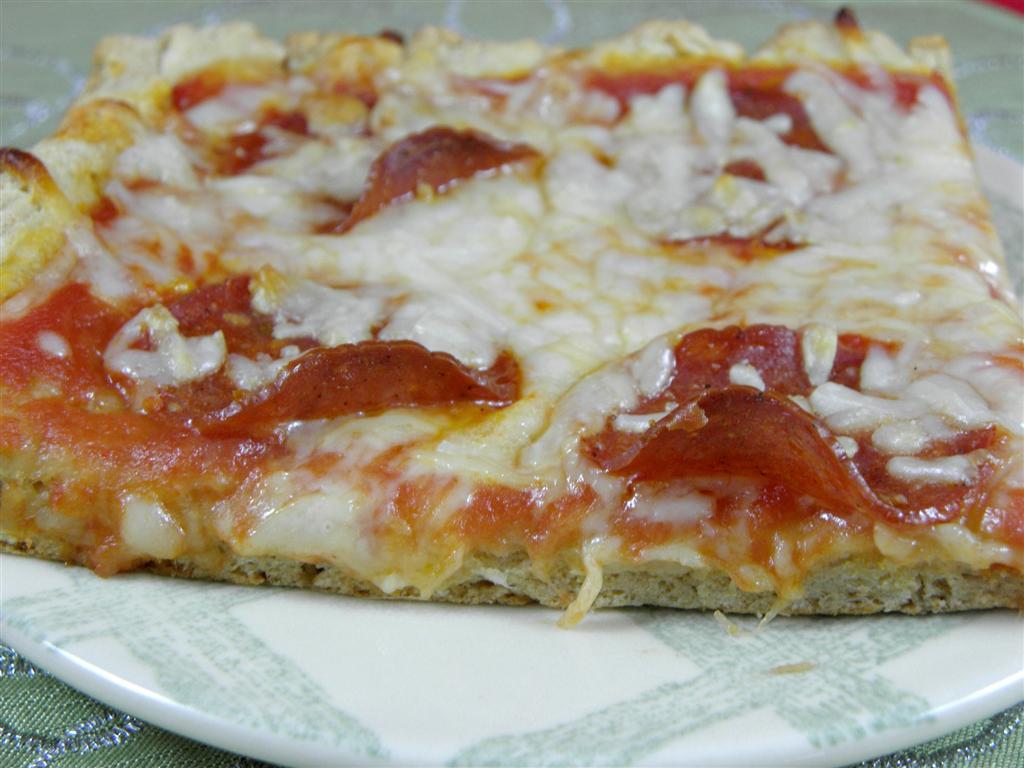 I'm not a gluten free girl, but I know there are plenty of gluten free flours out there I could have tried. The problem with those recipes was that I would have had to buy an assortment of other ingredients to make the dough work well, which to be honest was not something I wanted to spend the extra money on especially since I don't have a gluten allergy. I do however have a dislike, allergy, whatever you want to call it, to using white flour and refined sugar in my cooking and baking so they are a no go for me. Making dough with half whole wheat, half white flour was not going to make me happy…….ever!
My sweet friend Allison, who has no Italian in her blood whatsoever (not that that's a prerequisite for good dough making, but you get my point) makes a delicious calzone with homemade dough. I asked for her recipe and tweaked it! I am super happy with the results being as there is absolutely no white flour in the dough at all and only a bit of honey to make the yeast work well. Two out of three kiddies liked the pizza, which is a win in my house since my oldest, almost a teen, is the pickiest eater who dislikes all things healthy!
I used my stand mixer for this, so you would have to knead it by hand if you don't have a bread machine or mixer with a dough hook. I LOVE mine which was a gift from my father-in-law almost 15 years ago for our wedding and its still working just as well!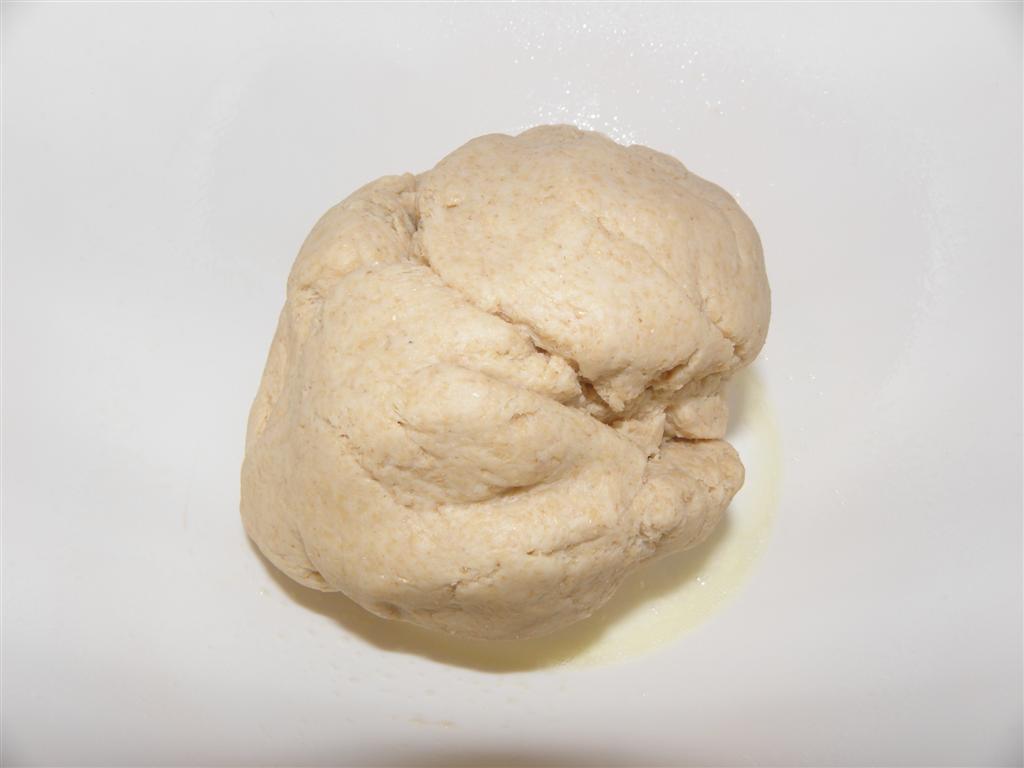 Of course if you are comparing this dough to the texture of a white flour pizza you will probably be just as disappointed as my preteen was. BUT if you are looking for a delicious, healthy dough made with whole ingredients for a healthier version of something you love and don't want to give up just because you may be trying to lose weight, than this dough is the dough for you! This makes a small pizza so double the recipe for two small pan pizzas.I prefer to not have any left over pizza as I love it too much and have a hard time saying no to eating it! I made a small square pizza, but you could use a round pizza stone if you have one. I grew up with Sicilian style square pan pizza's and this is how we like them.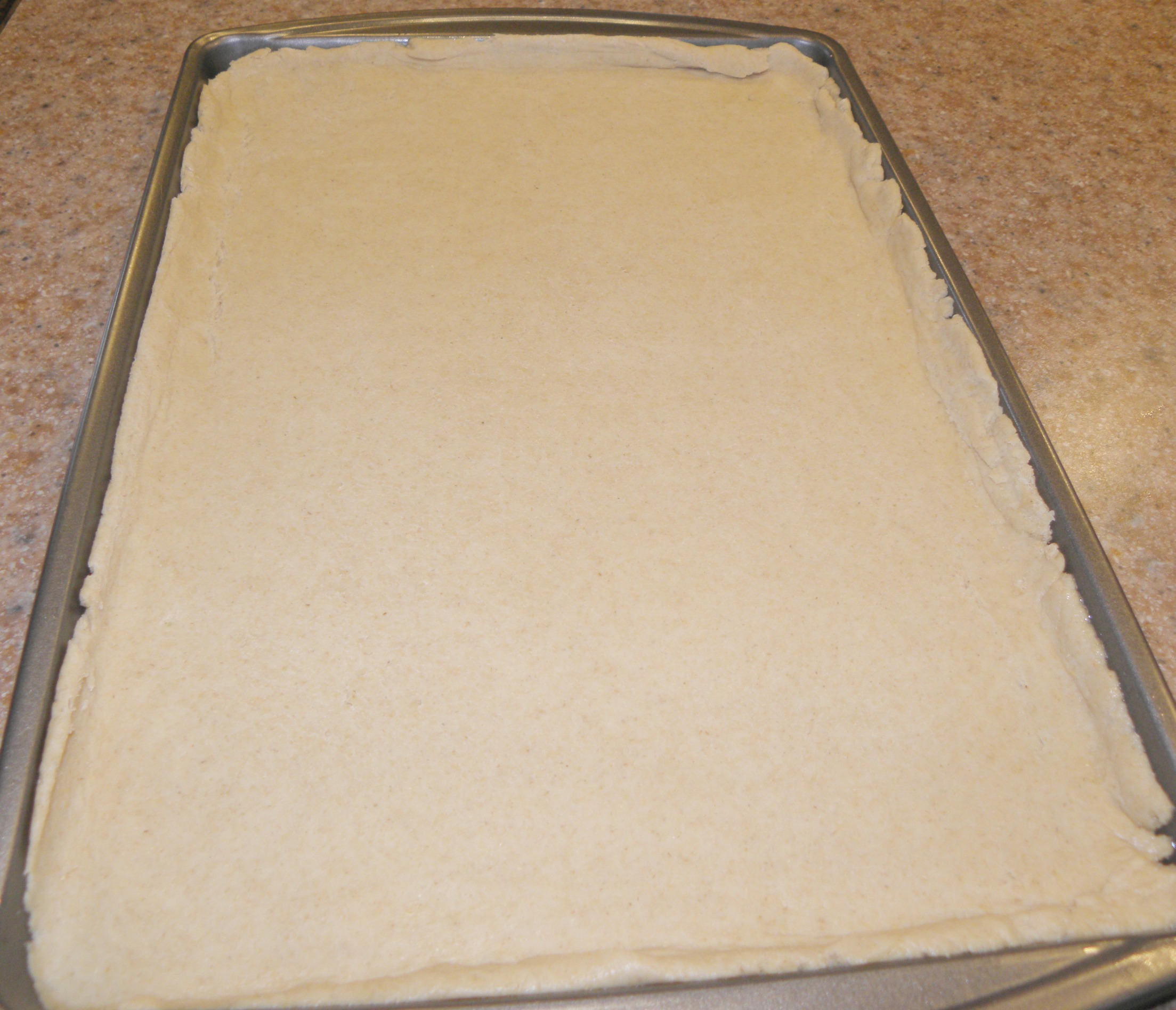 Nutrition Info for dough only:
Servings: 6* Calories per serving: 152* Fat: 5g* Fiber: 4g* Carbs: 25g* Protein: 4g* Points+: 4*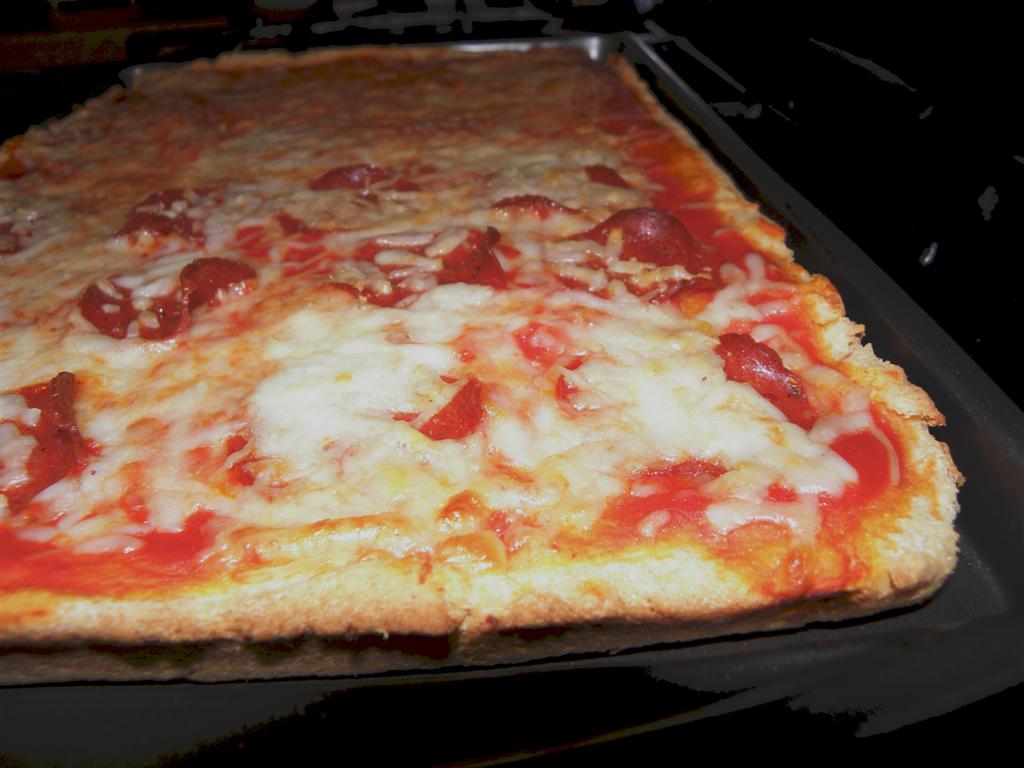 Substitutions for the honey:
brown rice syrup, coconut sugar, or erythritol. (I have not tried making this with stevia, but if you do please let me know!)
Whole Wheat Thin Crust Pizza Dough
Author:
Brenda Bennett | Sugar-Free Mom
Nutrition Information
Serving size:

⅙

Calories:

152
Fat:

5g

Carbohydrates:

25g

Fiber:

4g

Protein:

4g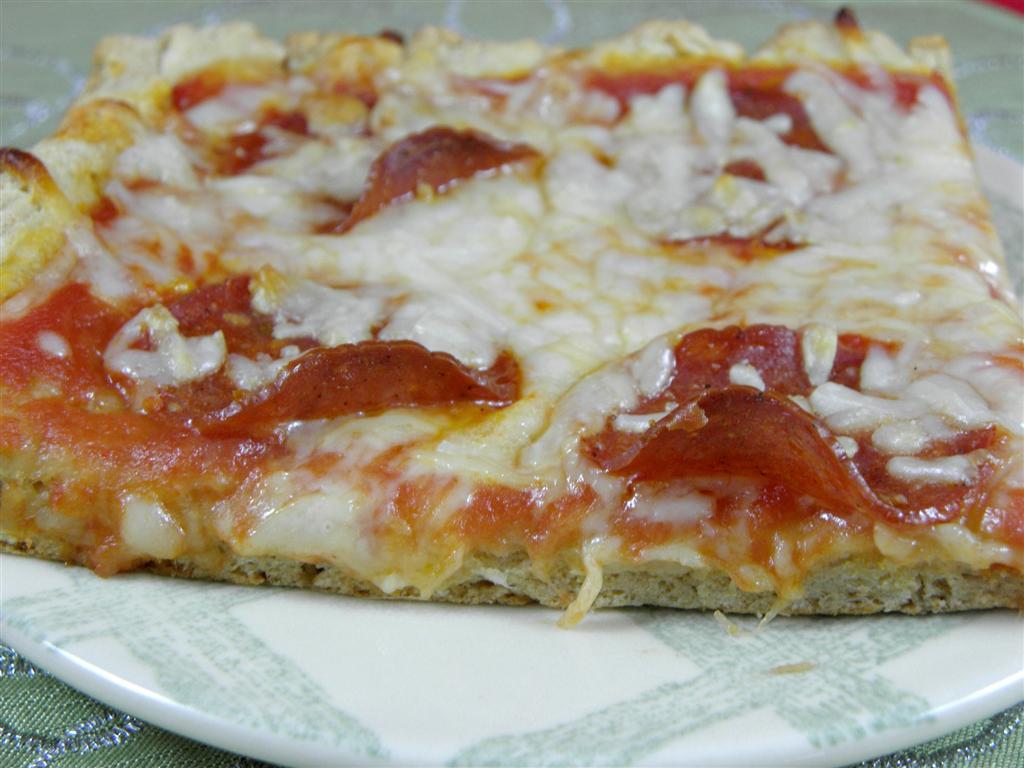 Ingredients
1½ c. whole wheat pastry flour
1 tsp. baking powder
½ tsp. salt
2 tsp. active dry yeast
2 tbsp. extra virgin olive oil
½ c. warm water plus 2 tbsp.
1 tbsp. honey
Instructions
In your stand mixer bowl, combine the flour, salt and baking powder. Make a well in the center of the dough.
In a separate small bowl mix oil, honey, warm water. Add yeast but don't stir it and let it sit for about 10 minutes until you see some foam form from the yeast.
Pour the wet mixture into the dry ingredients and mix until well combined at setting 2 for about 2-3 minutes.
Once combined change to your dough hook and keep setting at 2 and let the machine go for about 10 minutes or knead by hand for 10 minutes.
Remove your dough and place into a bowl sprayed with nonstick cooking spray. Cover with a towel and let rise for at least half an hour, but an hour is better.
Once risen, knead by hand for a minute or so and spread dough by hand onto a baking sheet sprayed with nonstick cooking spray or use a rolling pin.
Add your choice of toppings and bake in a 400 degree preheated oven for 15-20 minutes until crust is golden brown.
Notes
Weight Watchers PointsPlus: 4*