This Coffee Toffee Pecan Mug Muffin is made in a minute! It's made without sugar, low carb, grain free and gluten free!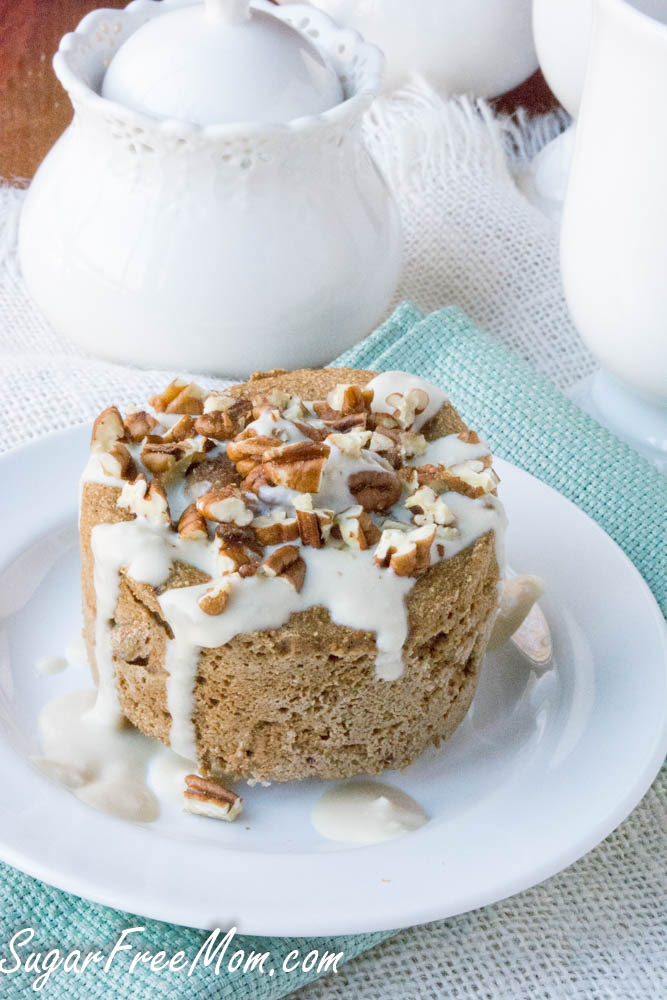 When it comes to breakfast, I don't know about you but I like a hearty start to my day.
Muffins, especially made like this one, are the key to keeping me satisfied and happy until lunch.
Making it look like dessert doesn't hurt either LOL!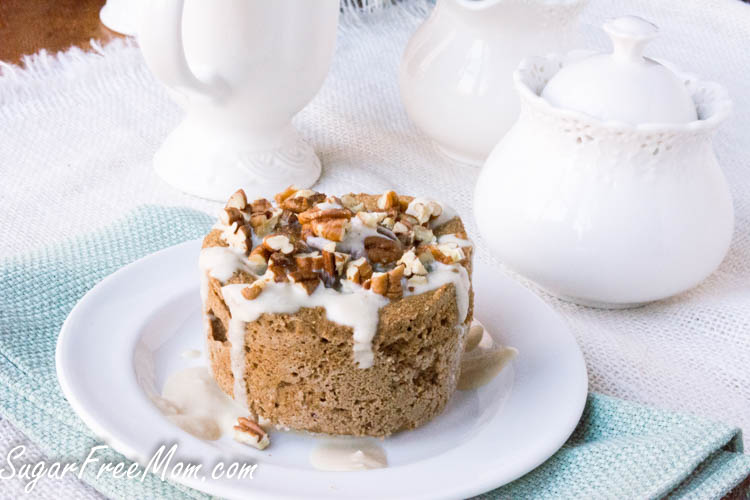 Topped with a dairy free toffee drizzle and some chopped pecans this is a masterpiece for success on anyone's healthy eating journey!
It's whipped up in minutes and made in the microwave or it can be baked in the oven, either way it's a quick breakfast for any busy person rushing out the door each morning.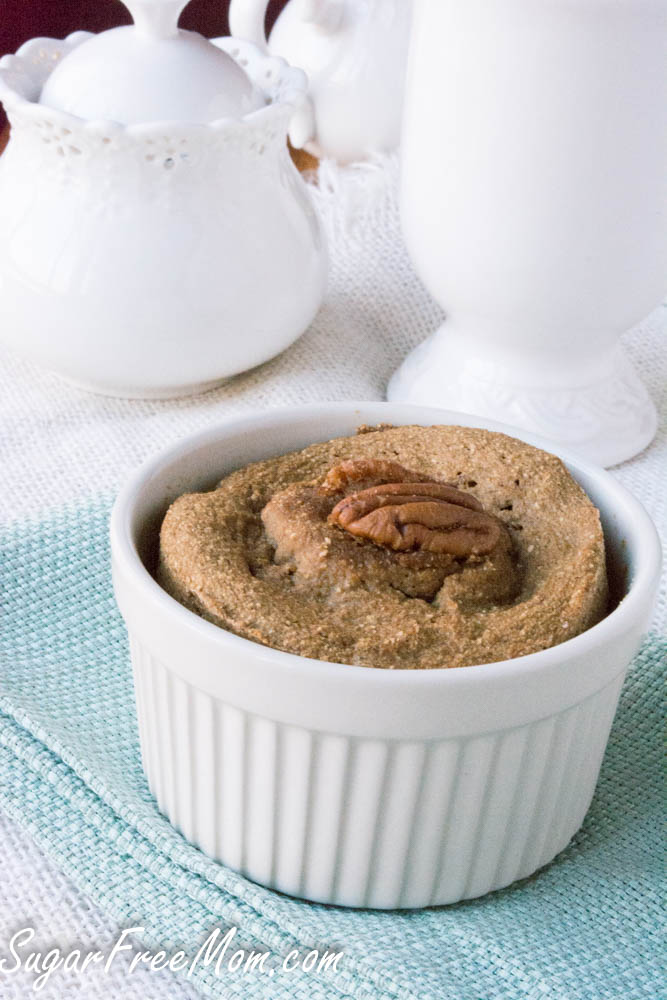 Hey, even if you don't rush out the door each morning, it's a treat for us mom's who feed the kids first and forget ourselves last. Am I right? Am I talking to you? I know it's true because I've been there and done that and making quick breakfast like this for myself has been the only way to keep grumpy momma a bay.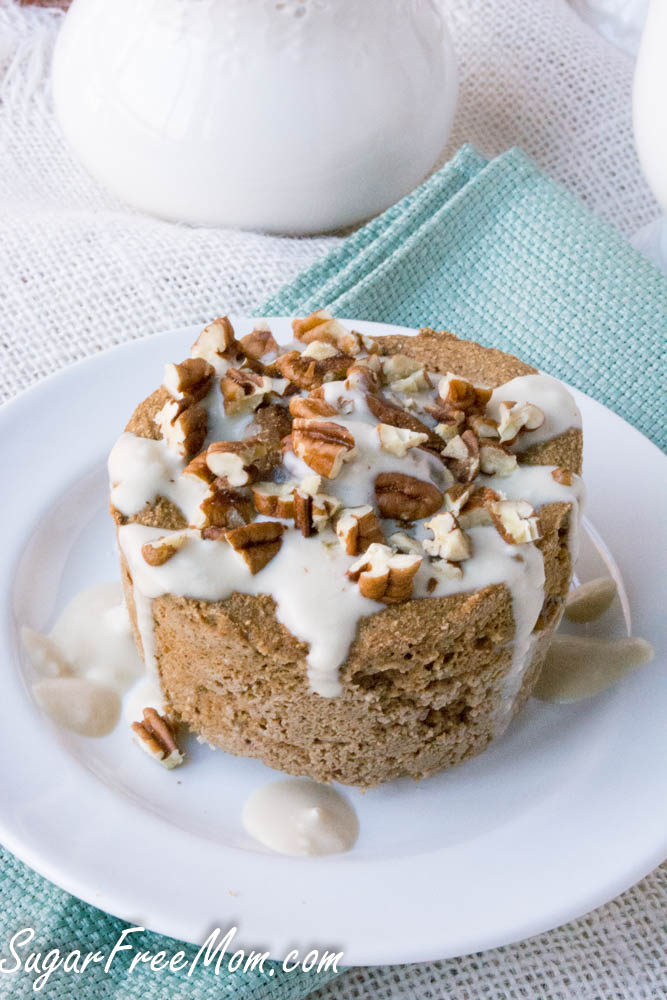 You could eat this right out of the dish you make it in and be done, no need to get all fancy with drizzle and what not. BUT if you have the time, some drizzle is worth making. You'l feel like you went to a fancy coffee shop for breakfast!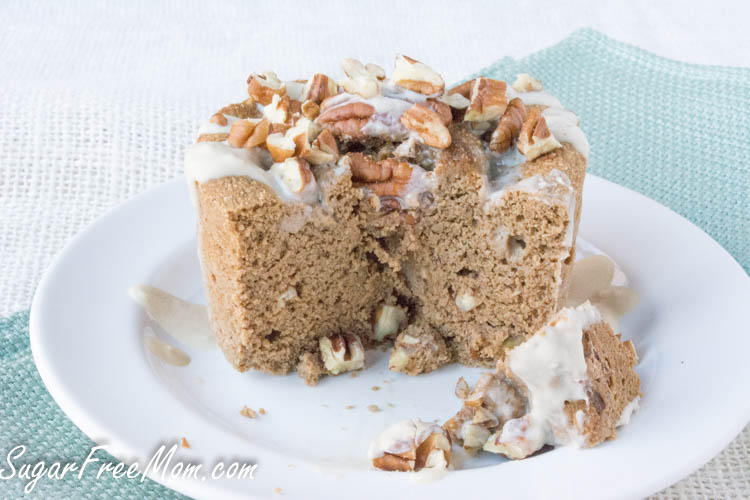 Pecans in the mixture turn this ordinary muffin into so much more. Of course you could leave them out if you're not into pecans.
But whatever you do, don't forgo the additional flavors that make this TOFFEE all the way!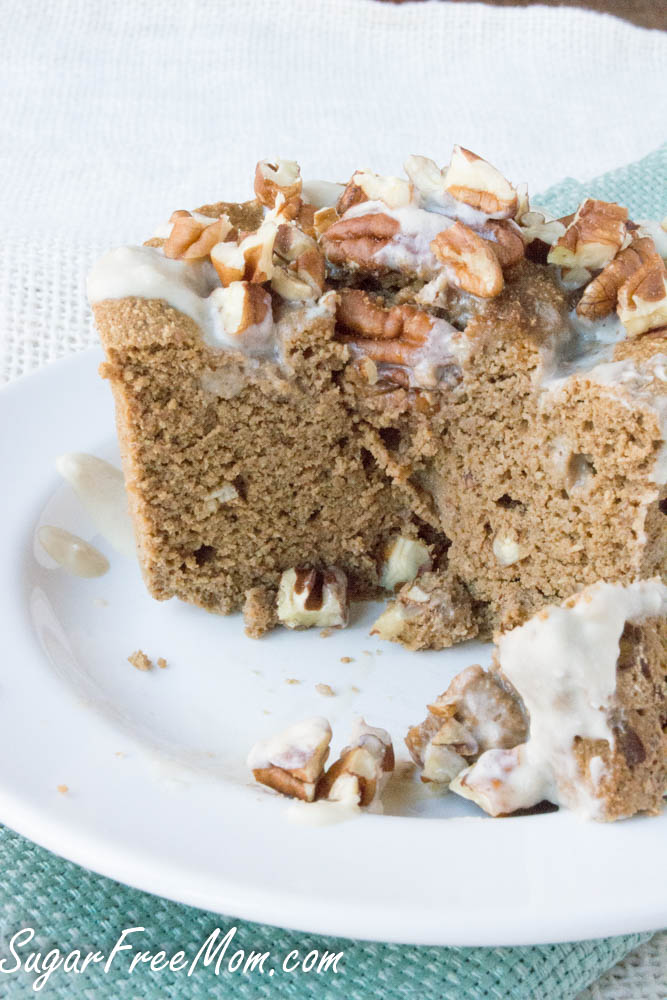 Check out my short, less than 30 second video, of how easy this is!
You will find this delicious recipe over on the Sweetleaf website where I am a monthly contributor! Recipe for SUGAR-FREE COFFEE TOFFEE PECAN MUG MUFFIN!!
New Here?
Are you unsure about all the sugar free sweetener options and what is the difference between sugar free versus low carb? Here's what you'll see shared on my blog as well. If you're all ready a sugar free fan, but need a little guidance in converting some recipes to sugar free, this post about all the differences with stevia plus a conversion chart might help you.
And last if you're ready to start the New Year, but need a little more help and guidance you can check out my Sugar Detox Plan and well as my Cookbook for more helpful recipes.
You can subscribe for free by email so you won't ever miss any recipes I share on social media and just for subscribing you receive a FREE recipe from my Cookbook!