When I saw this potato picture on Pinterest I immediately repinned it to my board full of recipes I knew I couldn't wait to make. This has become a winning recipe in my house. The kids were easily able to use their fingers and pull off the potatoes and eat them like chips!
I even tried them with sweet potatoes, but the joy of using regular is even better because you don't have to peel them. Just wash and slice, add the oil and seasonings and pop them in the oven. They do need to bake at least an hour at 425 degrees to get tender, but it takes 5 minutes to prepare them on a pan.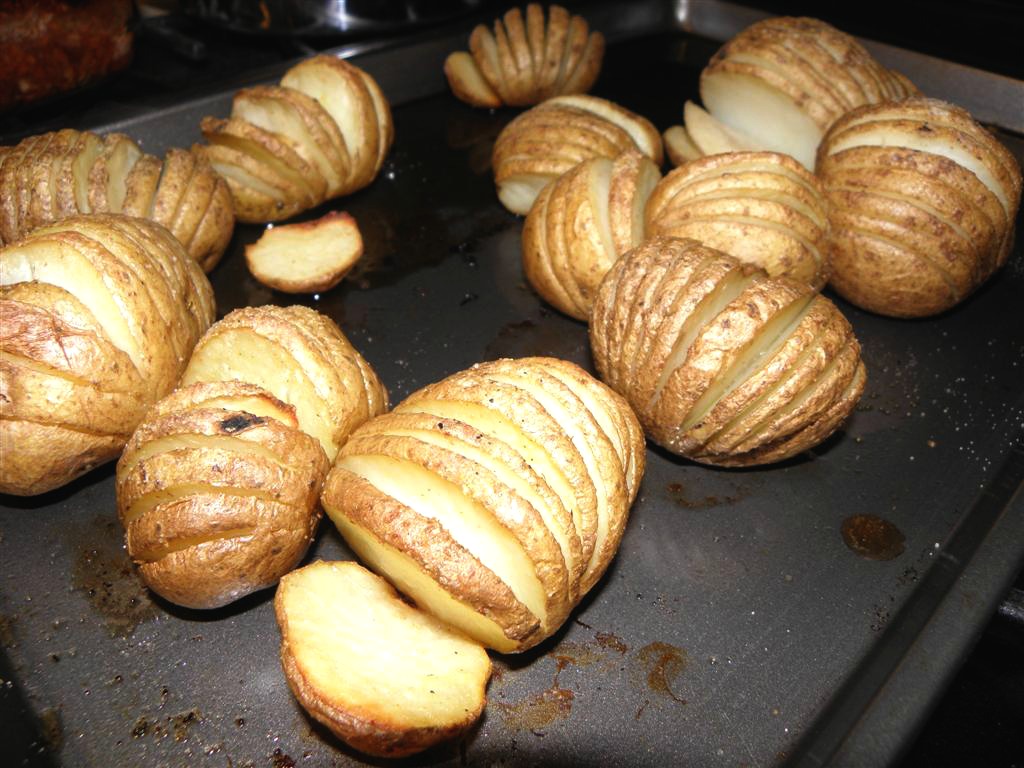 The only suggestion I would make is to use a pastry brush and place the oil in a bowl dipping your brush into the bowl then between the slices of potato. Makes it less messy for your hands!
I used 6 medium potatoes and ¼ cup of extra virgin olive oil.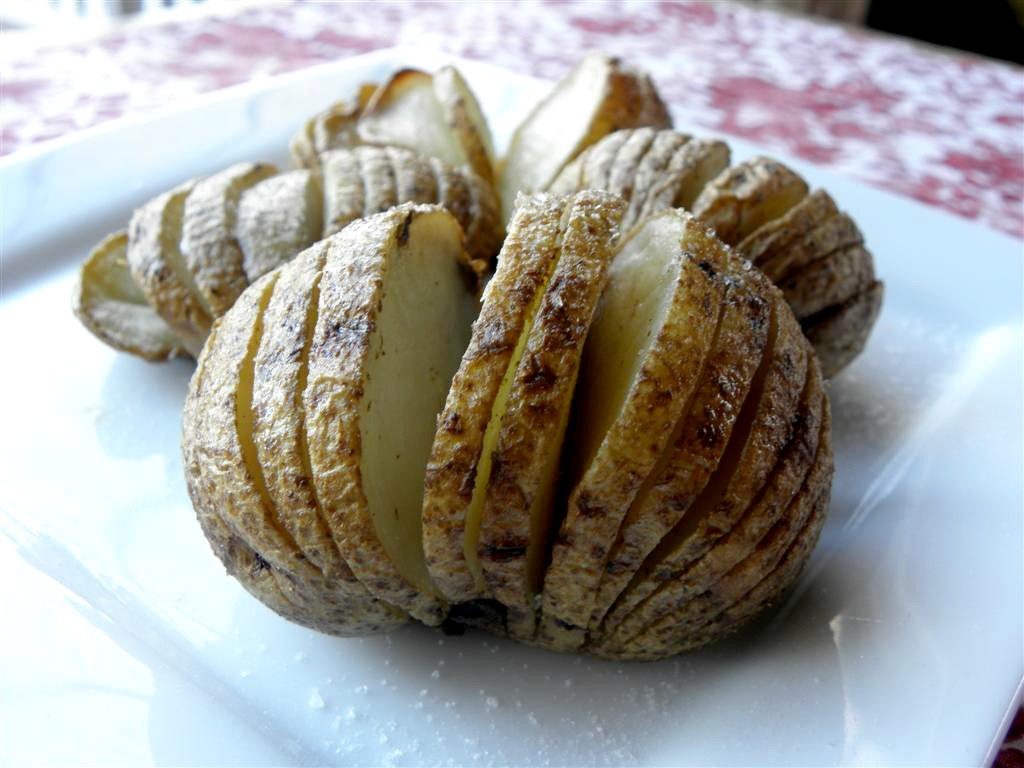 Nutrition Info
Servings: 6* Calories: 228* Fat: 9g* Fiber: 2g* Carbs: 34g* Protein: 3g* Points+: 6*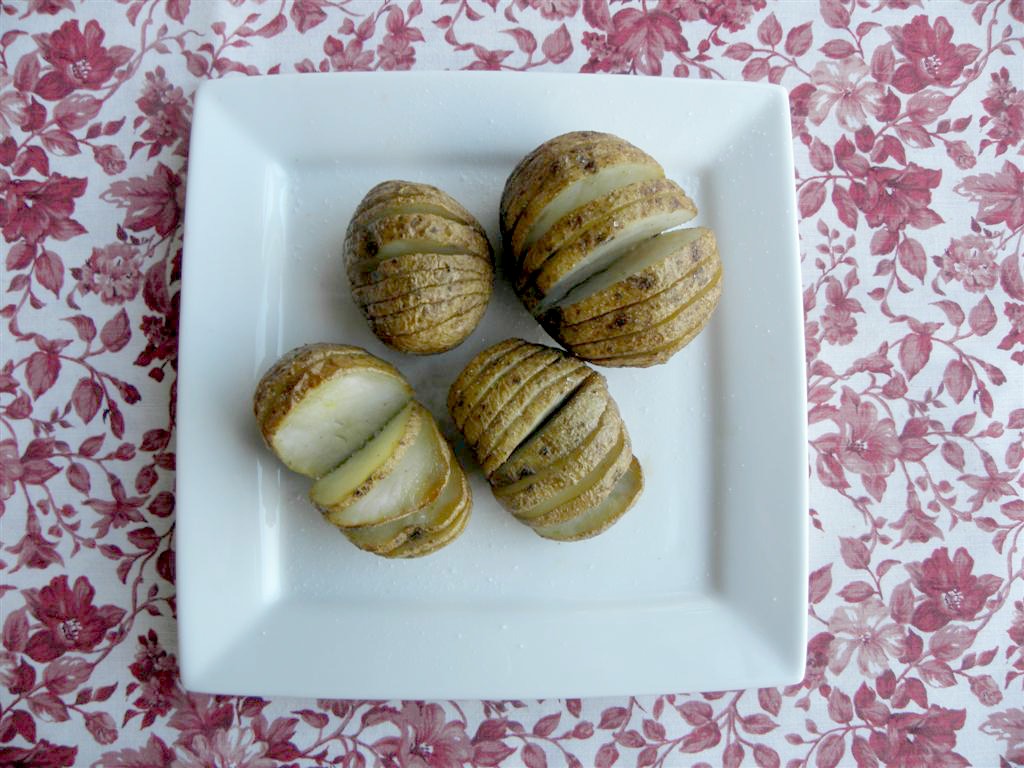 Have you tried potatoes this way?