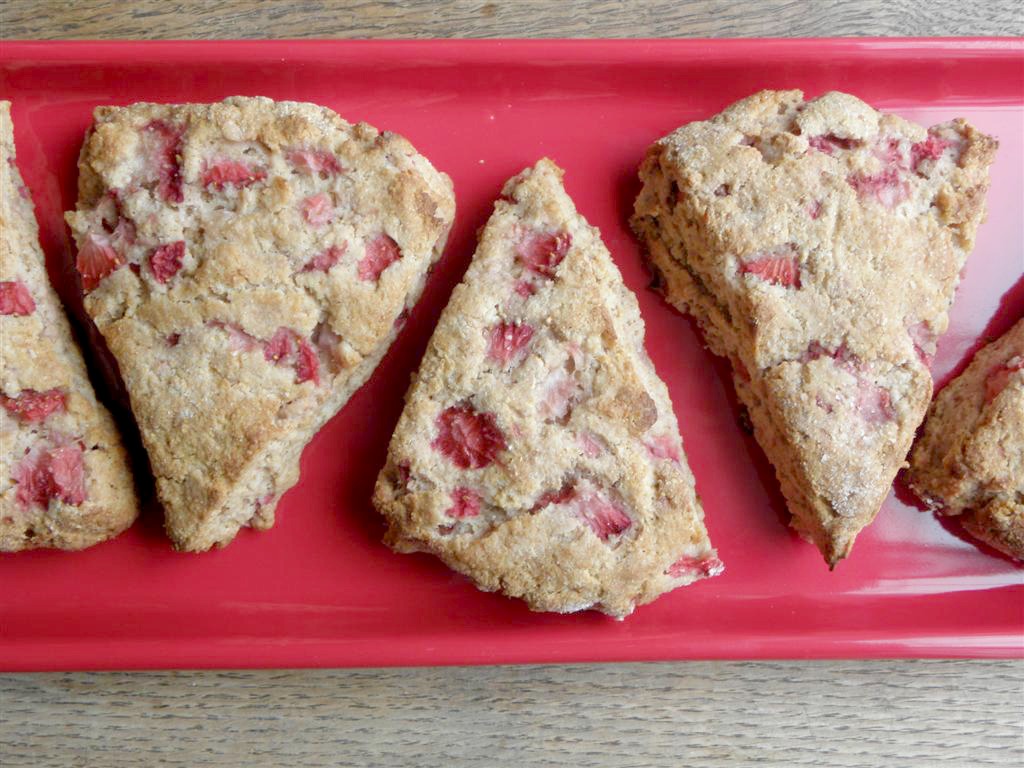 It's Share the Love Healthy Recipes week! Did I tell you on Valentine's Day there will be a SWEET Giveaway? It's true! Yummy recipes all week and chocolate ones starting on Sunday and then a great giveaway on the 14th! Very exciting! Don't miss the action by subscribing via email or RSS feed.
I love scones! I don't make a habit of eating too many carbs, but for Valentine's I really wanted to give some to my kiddies and hubby as a special treat! You will never know you are eating whole wheat flour at all. They are perfectly crumbly just like a tradtional scone and naturally sweetened with only a tiny bit of honey, but not too sweet. These would also be a special breakfast I would even make for overnight guests.
In fact they would be the perfect tea party treat for young little girls with birthday party friends!
Be warned those of you on a weight loss plan, if you can't eat carbohydrates right now because you over indulge in them I would not recommend making them at all. They are THAT good. They could most certainly be your downfall. There have been many times in my life I have chosen to skip certain foods especailly carbohydrates, for the very reason "one is not enough" syndrome. BUT if you feel you can make them without eating more than one serving....... by all means, enjoy!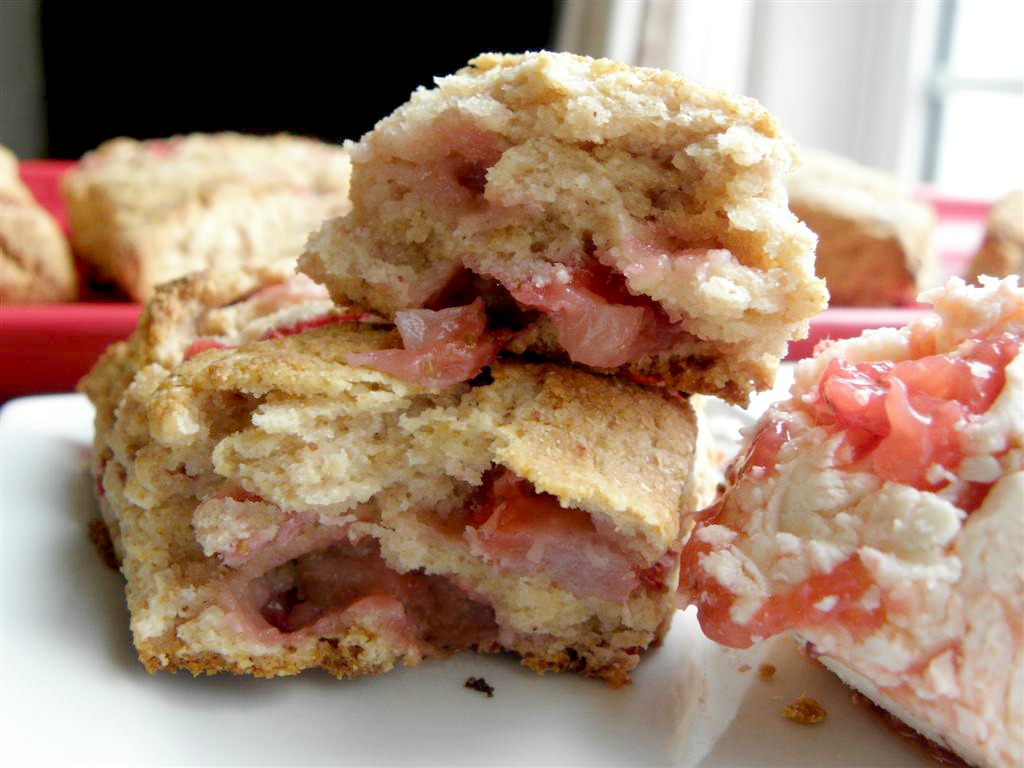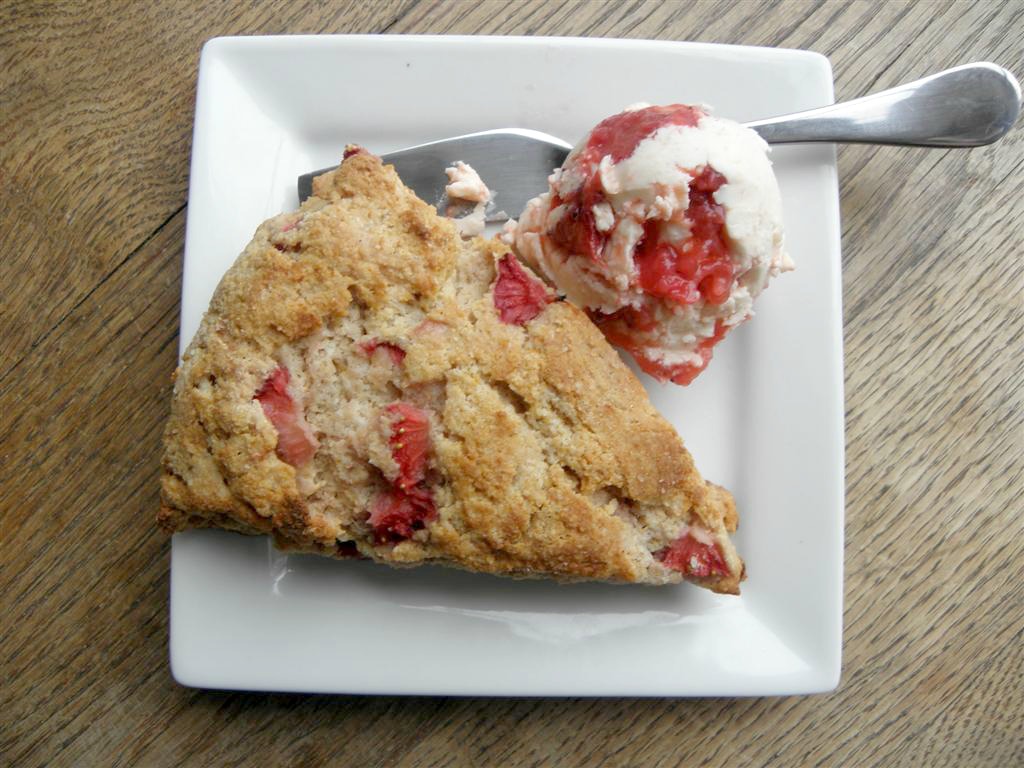 Here's the scone with some yummy sugar free Strawberry Butter!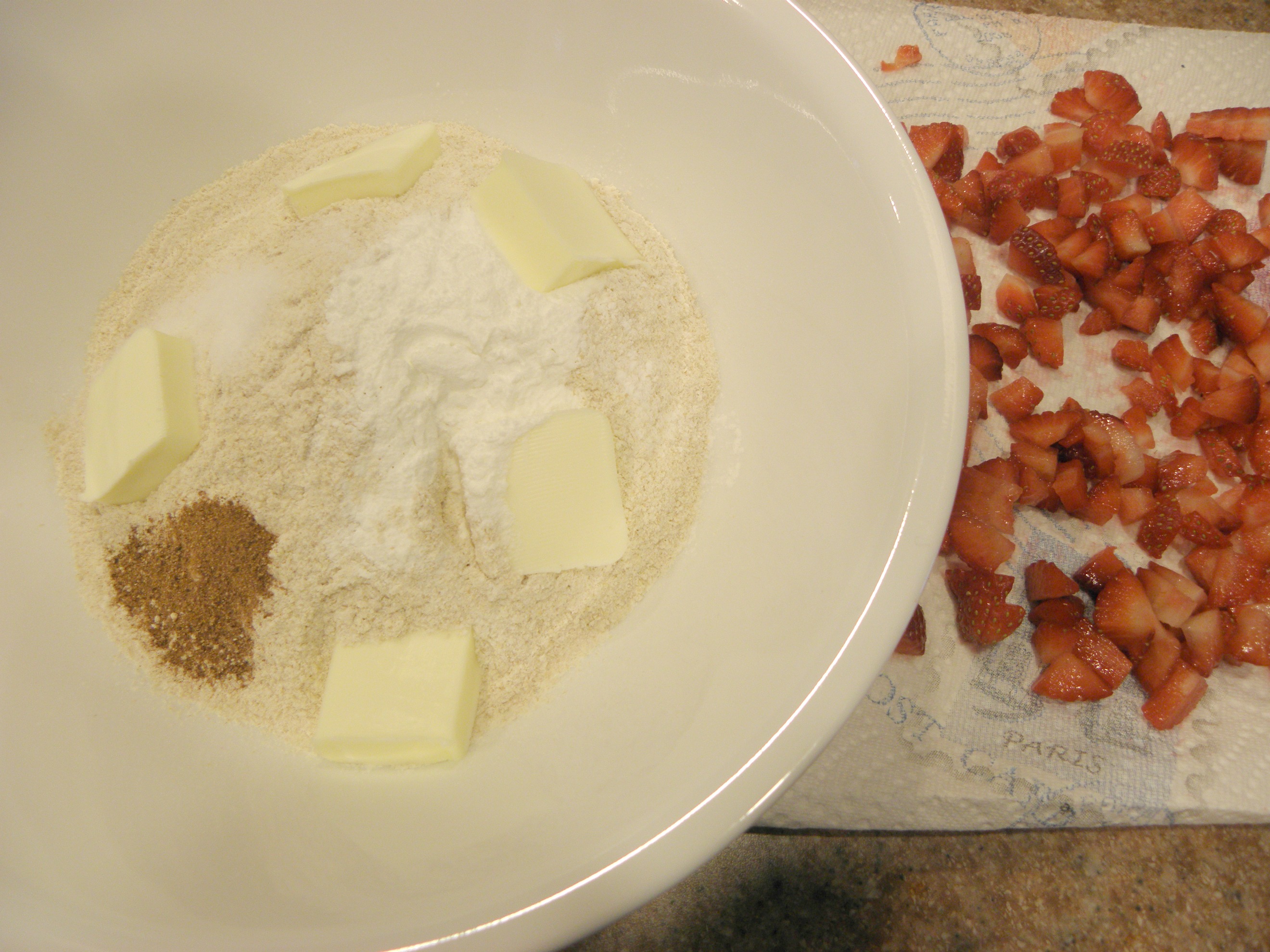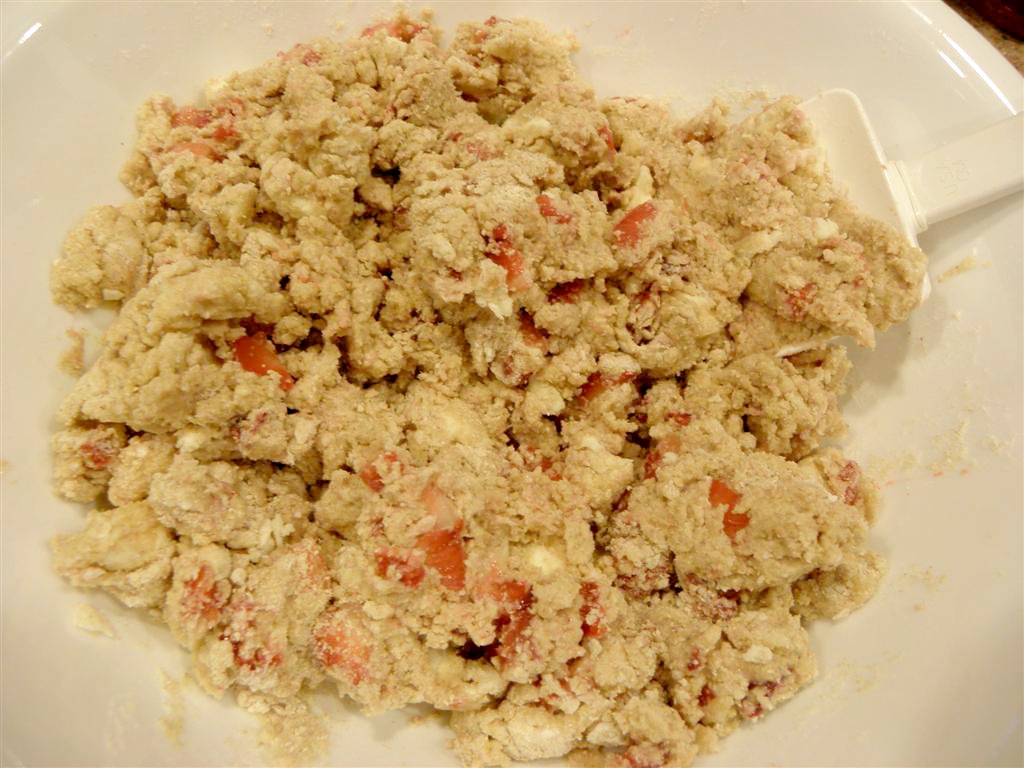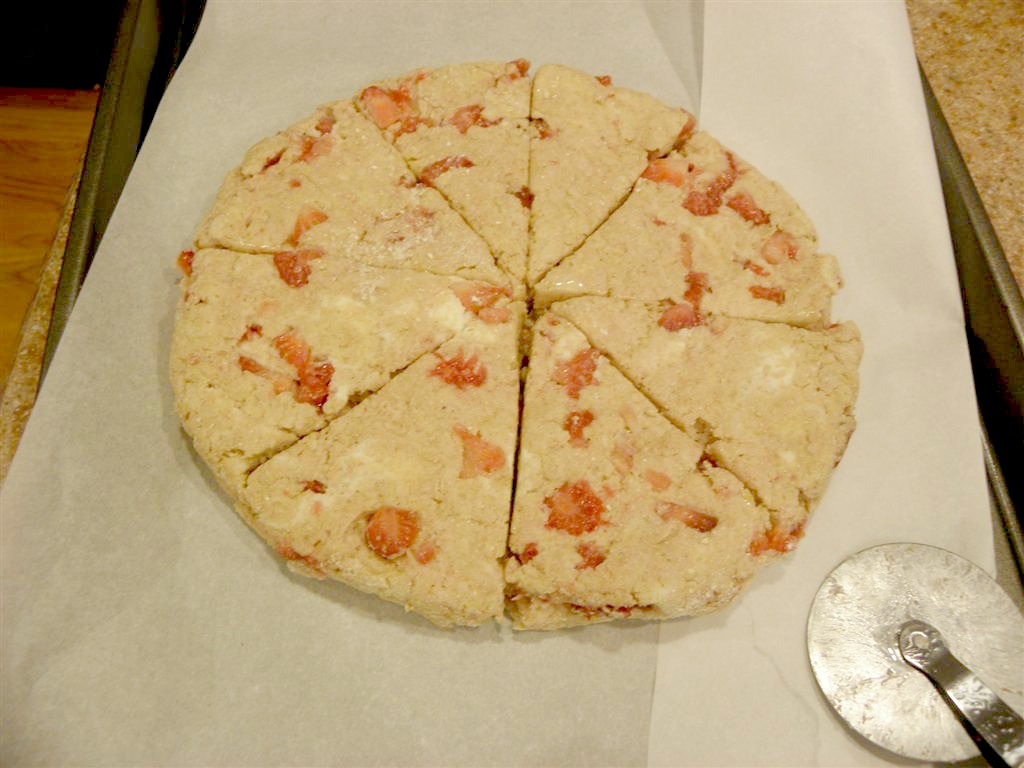 Notes:
You may be able to sub the whole wheat flour for gluten free flour if the flour contains xanthan gum. If it does I would suggest adding a teaspoon to keep these tender and light.
If you don't have liquid stevia you could 2 packets or 1 teaspoon of powdered Sweetleaf stevia.
Clean Eating Strawberry Scones
Author:
Prep time:
Cook time:
Total time:
Ingredients
1 c. finely diced fresh strawberries
2 c. white whole wheat flour
¼ c. honey
1 tablespoon baking powder
½ teaspoon salt
¼ tsp. ground nutmeg
¼ tsp. sweetleaf stevia, liquid form
5 tbsp. cold, butter cut in ¼ inch pieces
1 tsp. vanilla extract
½ c. plus 1 tablespoon milk of choice, I used 1%.
Instructions
Heat oven to 425 degrees. Line a baking sheet with parchment paper.
Lay the diced strawberries on a paper towel to absorb juices.
Combine flour, baking powder, salt, and nutmeg in a large bowl.
Using two butter knives, cut the butter in the flour mixture until pieces of butter are coated with flour the size of peas.
Gently add the the strawberries lightly tossing them in the flour mixture.
Make a well in the flour mixture and mix the milk, honey, vanilla extract and stevia in a small bowl then pour into the well.
Gently stir the dough and form a ball.
Flour your hands and dust your clean counter surface with flour. Place the dough on the floured surface and knead a few times.
Transfer the dough to the lined baking sheet and shape it into about an 8 inch circle.
Using as oiled pizza cutter, slice the dough into 8 triangles. Use a spatula to separate the wedges.
Bake the scones until they are golden brown about 18-20 minutes. Let them cool on the baking sheet for a few minutes then carefully slide them on to a wire rack to cool for another 15 minutes before serving.
Serving size:
1
Calories:
145
Fat:
8g
Carbohydrates:
19g
Fiber:
2g
Protein:
2g
Notes
Weight Watchers PointsPlus: 4*