It's Share the Love Healthy Recipes Week here at Sugar-Free Mom! Today we have Laura of Gluten Free Pantry sharing a yummy gluten free cookie for you!
Want to give your sweetheart a special treat for Valentine's Day? These roll out cookies are the perfect dessert to share with a loved one...or even to treat yourself! Not only are the cookies delicious, but they are packed with protein rich coconut flour which makes them the perfect texture--moist and chewy.
Another benefit of these sweet treats? They contain flaxseed meal which is rich in dietary fiber and Omega 3 fatty acids as well as pure cocoa powder which is a fantastic source of antioxidants. So go ahead and enjoy!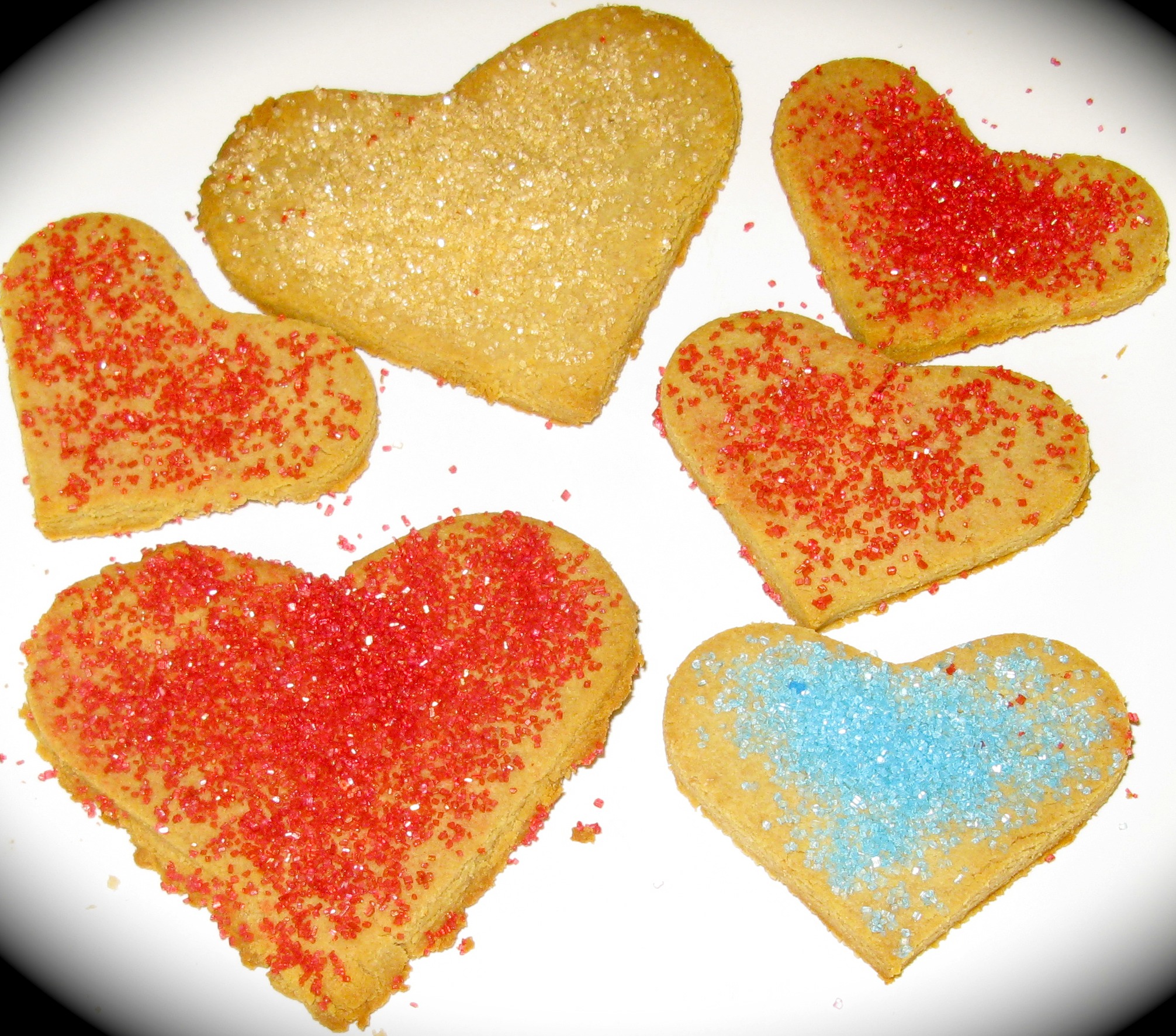 Ingredients for Cookies:
2 cups brown rice flour
1 cup coconut flour
½ cup tapioca flour
⅔ cup Spectrum non-hydrogenated shortening (I found mine for $5 at my local grocery store in the baking section)
⅔ cup almond milk (or milk of choice)
1 cup coconut oil, melted
1 ¼ cup honey
2 Tbsp. flaxseed meal (place in small bowl with 4 Tbsp. water)
1 Tbsp. cornstarch
1 tsp. baking soda
1 Tbsp. vanilla extract
1 tsp. sea salt
(Optional) Ingredients for Chocolate Frosting:
⅔ cup coconut oil
⅓ cup cocoa powder
⅔ cup honey
Directions:
Combine the flours, cornstarch, baking soda and salt in a large bowl and mix well.
Next add in the shortening, milk, oil, honey, flaxseed meal, and vanilla.
Mix all ingredients together with an electric mixer for 5 minutes.
Knead the dough into a large ball and place in the refrigerator for 30 minutes.
Preheat the oven to 325 degrees. Place parchment paper on a table or counter top. Remove dough from refrigerator and roll dough to a ½ inch thickness.
Using a heart-shaped cookie cutter, cut the dough and place the cutout dough on cookie sheets that are lined with parchment paper.
Bake on the top rack in the oven for 15 minutes.
Remove and let the cookies cool for 10 minutes.
To make the optional chocolate frosting, first place the coconut oil in a small pan over low heat. After the coconut oil melts, add in the cocoa powder and honey. Stir and let mixture completely melt for 5 minutes. Remove from heat and let sauce cool for 15 minutes. Use a spatula to frost the cookies.
You can also use sugar-free sprinkles to decorate the cookies. We did both! My husband and daughter ate the chocolate frosted cookies before I could even take a picture of them!
Makes approximately 24 cookies.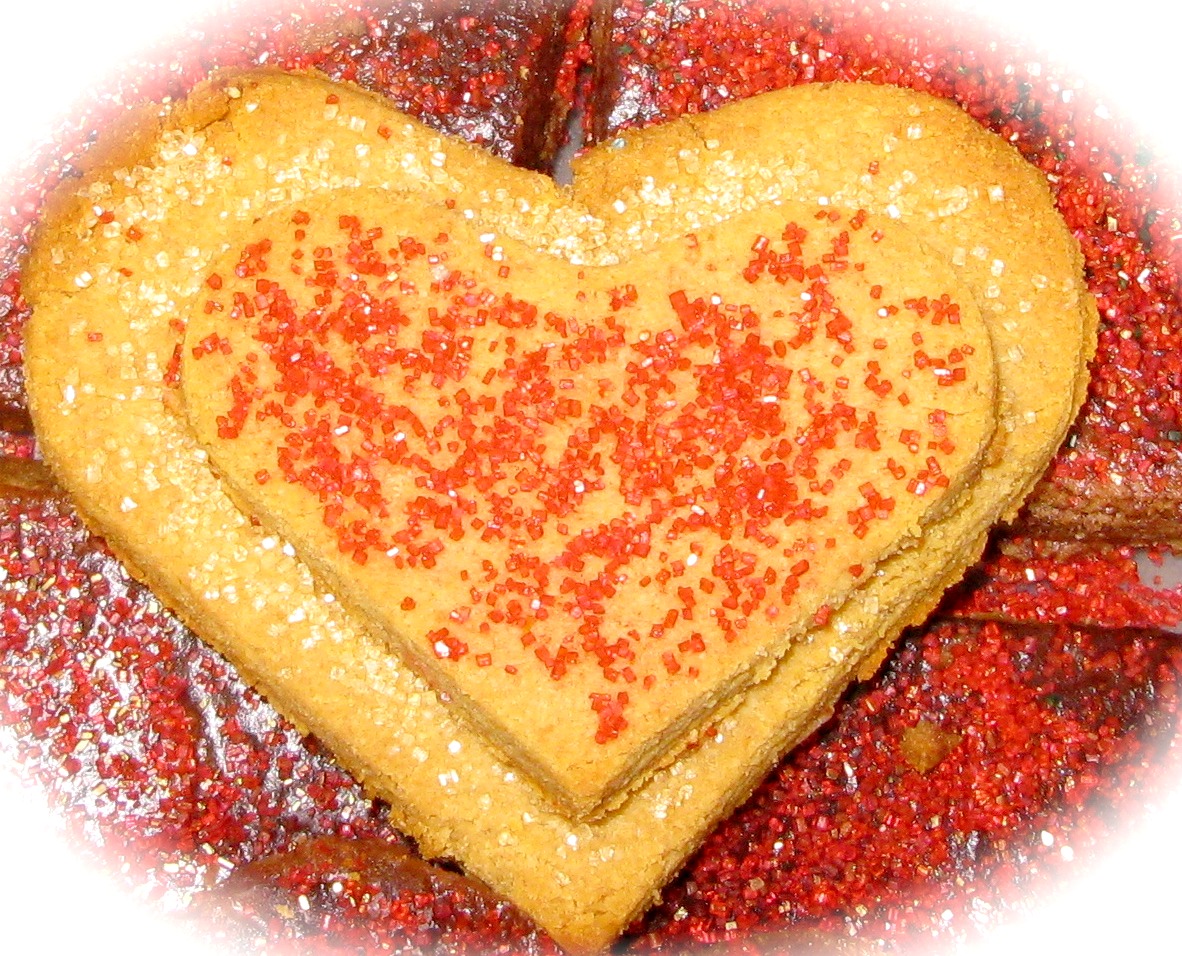 Happy Valentine's Day from my family to yours!
Laura is a gluten-free Food Blogger and mother of two young kids. She is a Nutritionist who shares recipes and nutrition tidbits on her site Gluten Free Pantry. Laura strives to feed her family healthy food without sacrificing flavor or taste.