Sugar Free Low Carb Cannoli Mug Cake for Two is a perfectly portioned dessert for any night of the week!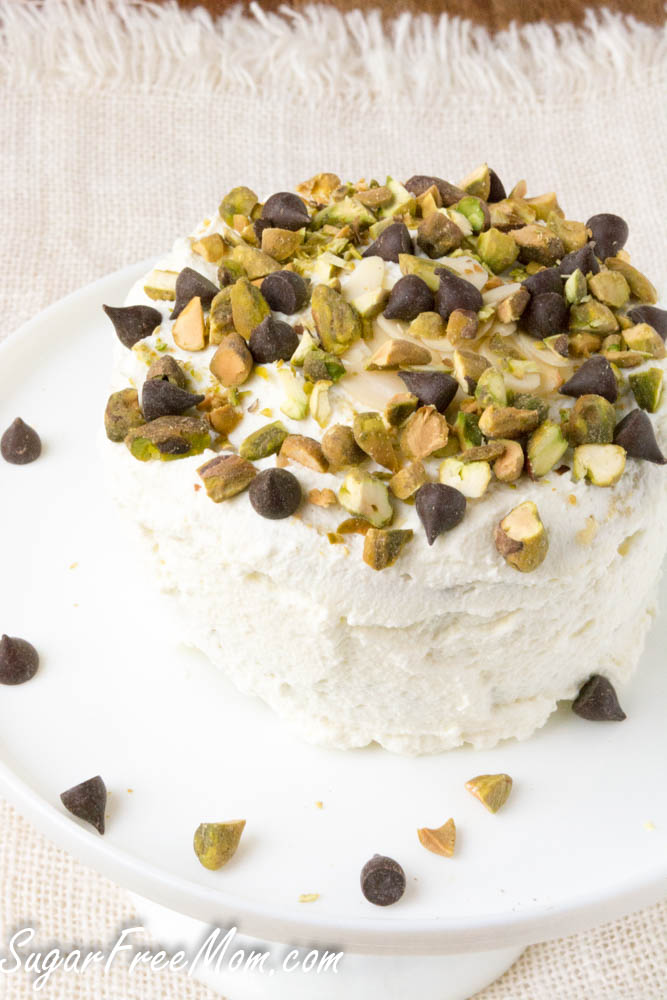 Low Carb Mug Cake
Keto Mug Cakes are my favorite of all low carb desserts. They are perfectly portioned for 1-4 servings which means it's much easier to control yourself when you have a sweet tooth. Having just 1-2 servings fulfills that craving without spiking your blood sugar and since there really won't be left overs, you won't be overindulging. Of course the other reason I love them is that they are quick and easy to make in literally minutes! Won't I don't really love though is decorating cakes.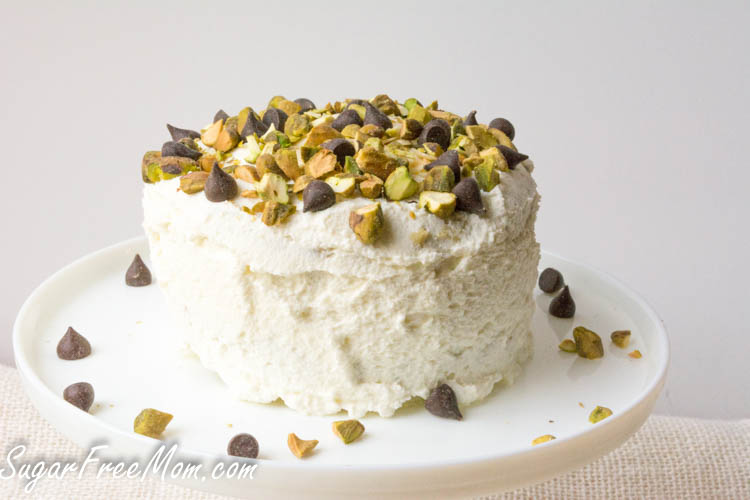 I am just not a cake decorator. Never have been, no ambition to improve. It is what it is. I like cake, I don't care to decorate it. I want creamy frosting, plop it all over and top with goodies to cover up my cake decorating flaws.
I feel no shame in calling myself a lame cake decorator. It's an art and clearly a skill I have not mastered. Does it mean my cake is anything else than amazing in taste, certainly not. So I hope you can look past the flaws.
It's even a little lopsided. Shall we just call it rustic? I shall.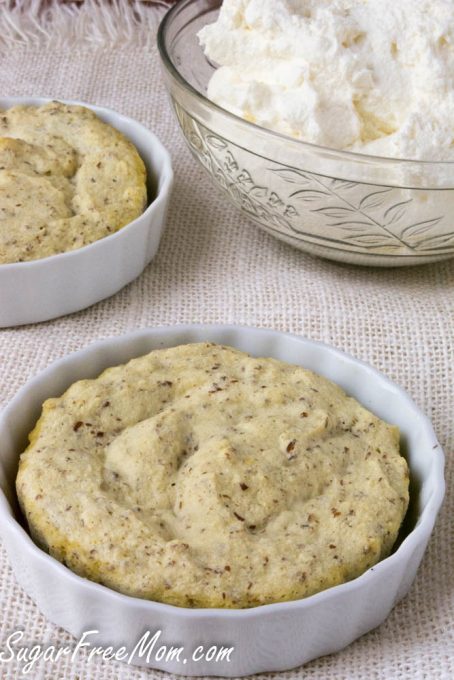 Microwave or Oven Directions
The amazing and most best-est part of this cake? It's made in a minute. In the microwave. Seriously made in 2 minutes for 2 small cakes. Plop some creamy cannoli frosting between the two layers and you're done! Cake just for 2!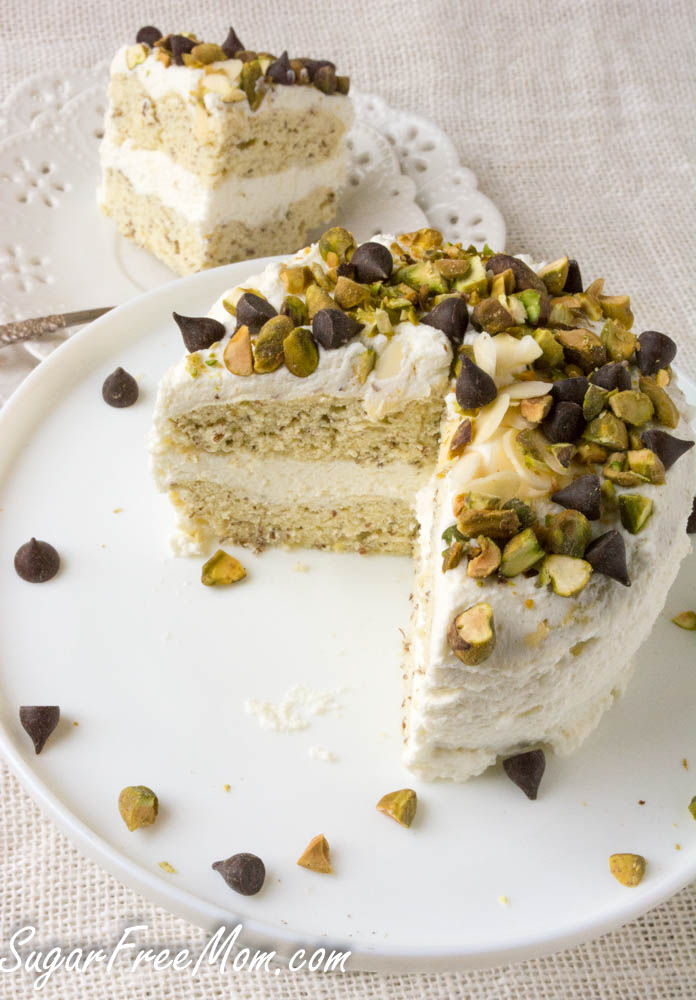 You can use another nut besides pistachios but pistachios are the traditional nut for cannoli. Walnuts is another great option though. When you can make a cake in less than 10 minutes from start to finish I call that a good day!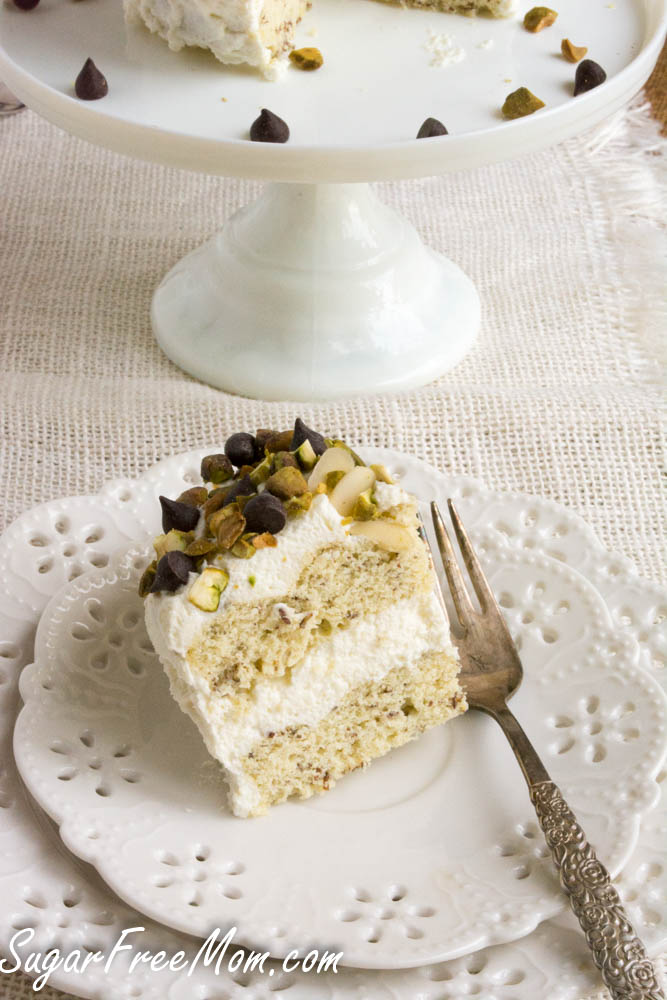 Tools to Make Low Carb Keto Mug Cake
Glass mixing bowls-Having a glass mixing bowl set of multiple sizes is really useful because they can go in the microwave or over a sauce pan of simmering water to melt chocolate or anything else.
Shallow Quiche Ramekins- These quiche ramekins make layering a mug cake much easier as they are flatter then using a standard sized ramekin.
Cake Decorating Turntable-If you want to decorate better than I have, it's best to just invest in a nice turntable with appropriate spatulas for decorating.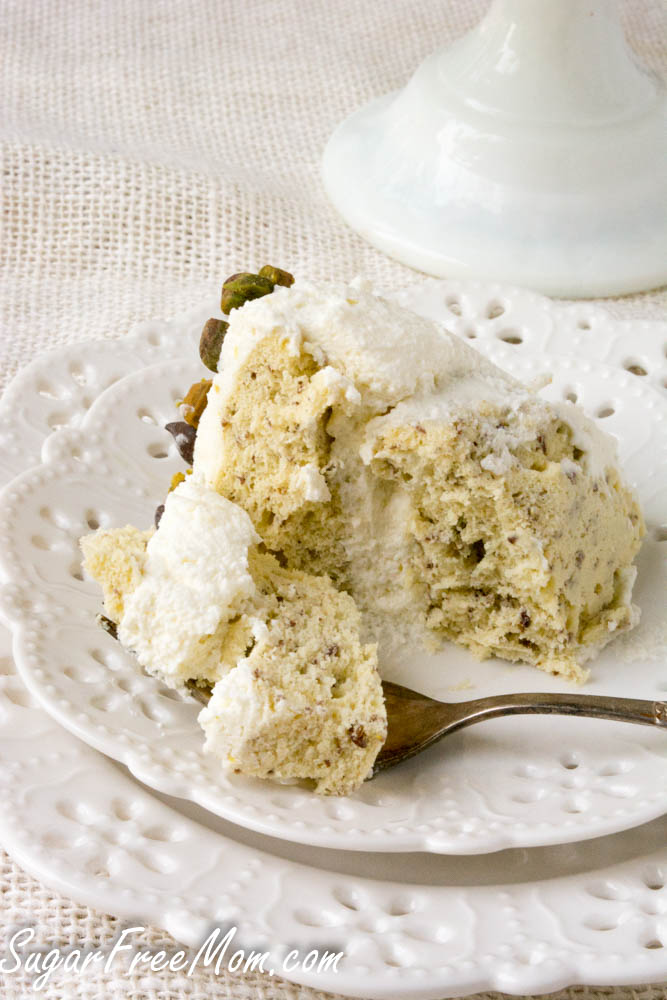 Sugar Free Frosting Recipes
Nutrition Info is NOT including Frosting as you can choose to use whichever frosting you prefer. It's essentially just a tasty white low carb cake, but the cannoli frosting and the toppings make my cannoli cake come alive!
Here are some other options:
Sugar Free Low Carb Cannoli Mug Cake for Two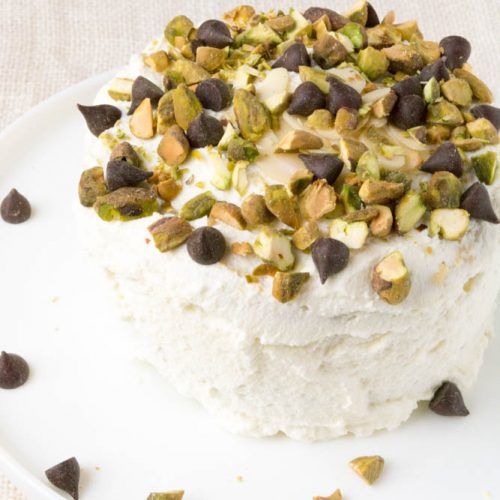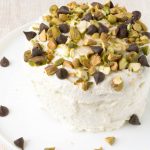 Print
Sugar Free Low Carb Cannoli Mug Cake for Two
Instructions
In a bowl whisk all ingredients together exept frosting.

Once combined well, pour mixture into two greased 7 ounce quiche ramekins.
Microwave
Bake one at a time for 1 minute each or until toothpick in center comes out clean.
Oven
Place cakes in a preheated 350 degree oven and bake for 10 minutes or until a toothpick in center comes out clean.

Allow to cool completely before frosting and decorating.
Notes
Net Carbs for ¼ the Cake: 3 grams
This recipe was first published in August 2015 and updated in June 2020. 
Nutrition
Serving:
1
serving
|
Calories:
184
kcal
|
Carbohydrates:
5
g
|
Protein:
5
g
|
Fat:
15
g
|
Saturated Fat:
4
g
|
Cholesterol:
81
mg
|
Sodium:
116
mg
|
Potassium:
114
mg
|
Fiber:
2
g
|
Vitamin A:
120
IU
|
Calcium:
46
mg
|
Iron:
0.6
mg