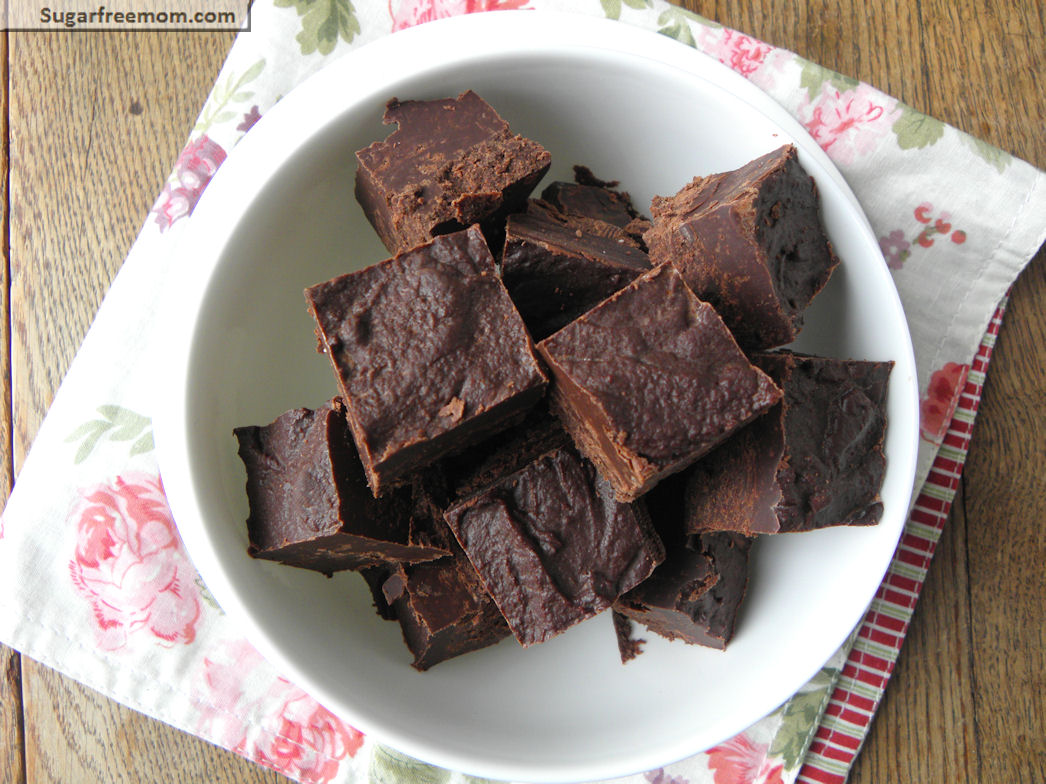 Perfect fudge in the crock pot?
Yes oh yes indeed! Easy, no fuss and absolutely delicious too!
Only a few ingredients needed to make this yumminess. 3 hours in the crock pot and about an hour or two to chill in the fridge and that's it! Let the crock do the work for you!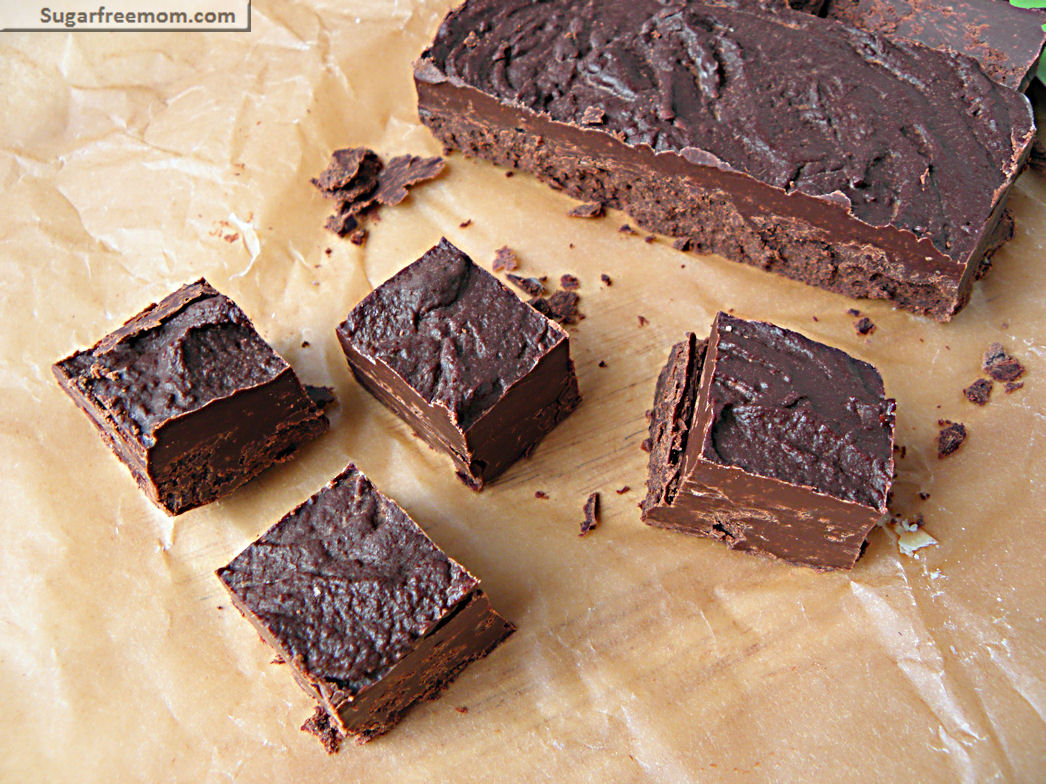 Pull it out of the pan once hardened onto a cutting board and cut into 18 slices.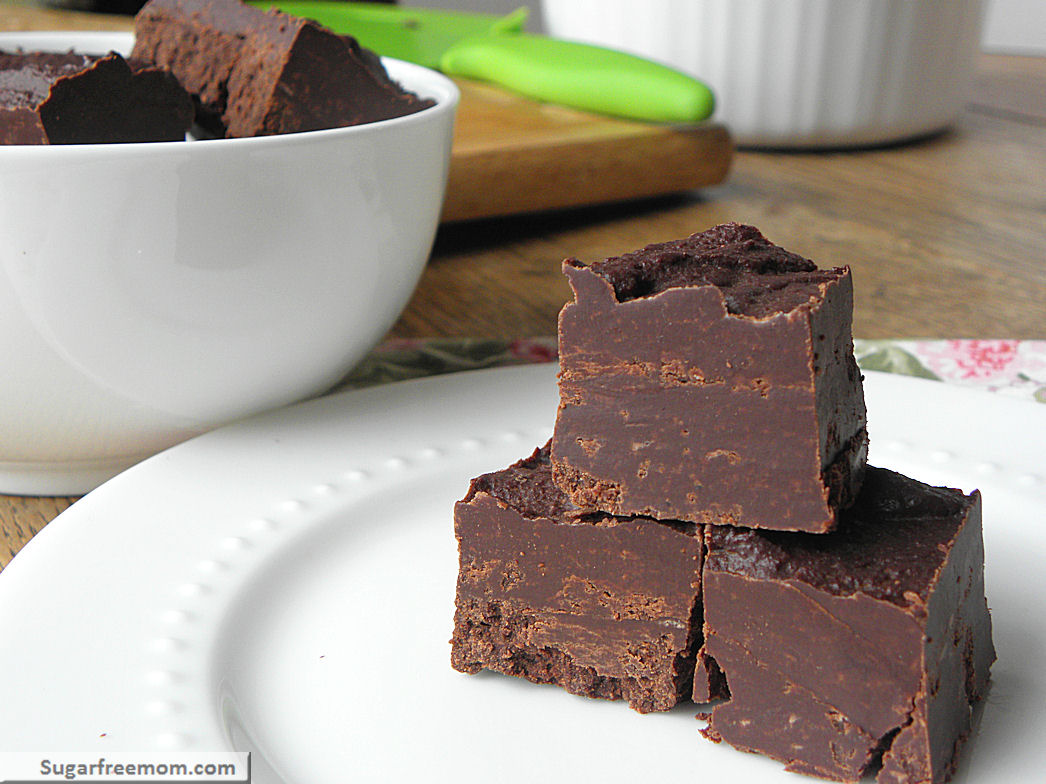 My family loves fudge but I'm not really a fan so when I do make it I want easy and this is easy. The hubby said these taste like a peppermint patty!
Although this recipe isn't sugar-free, it is refined sugar- free using the Enjoy Life chocolate chips. That is fine with me since I was making it for my family and not myself. I have another fudge recipe in the works for you. It needs to be fine tuned a bit more so you'll have to wait but it will be worth it and it is completely sugar free! Until then enjoy this one!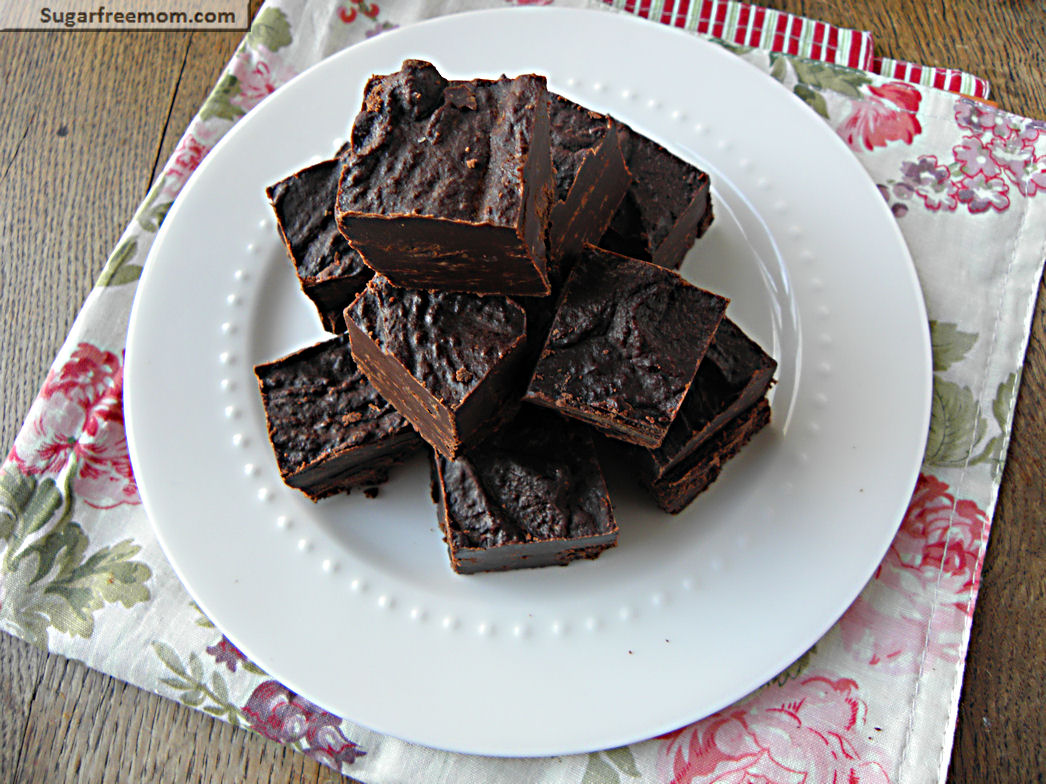 Notes about Chocolate Chips
If you can find grain sweetened chocolate chips from Whole Foods by the brand Sunspire that would be my first choice. Unfortunately they are difficult to find. If not try the ones I linked below. I used Enjoy Life brand which is dairy, nut, soy and gluten free sweetened with evaporated cane juice which is less refined that white sugar. Another option is to try carob chips that are unsweetened.
UPDATE: As of October 2013: I have recently found a sugar-free chocolate chip made with stevia by the brand Lily's. Tastes great, lets wonderfully! Nutrition info reflects using these sugar-free chips.

*This recipe was adapted from my original fudge recipe.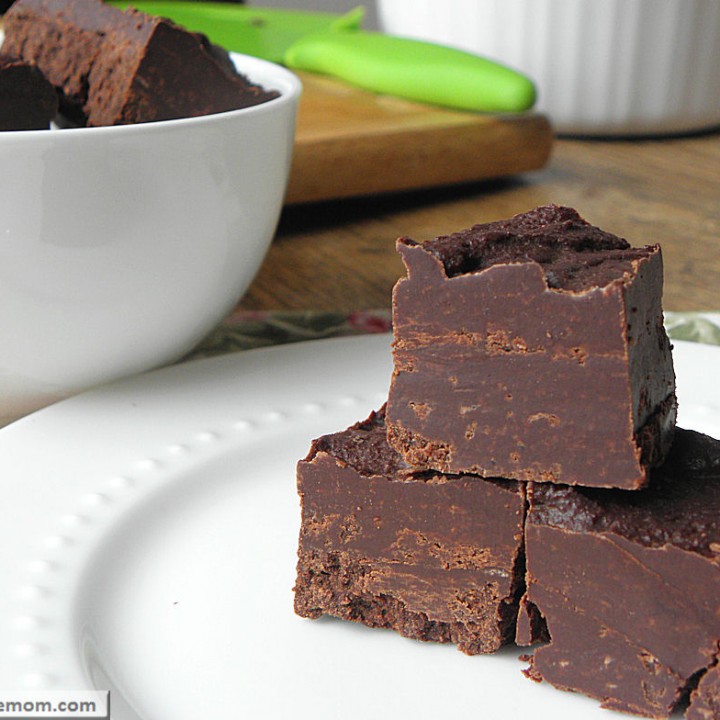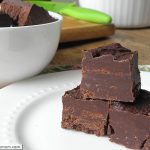 Print
Crock Pot Peppermint Fudge: [Gluten Free & Dairy Free]
Instructions
In a small bowl mix together all ingredients then add to a small 3 or 4 quart crock pot.

Cover and cook on low for 2 hours.

Uncover and cook 1 more hour.

Stir well for 5 minutes.

Line a 1 quart baking dish with parchment paper and pour in chocolate. Refrigerate for 1 to 2 hours or until hardened.

Lift onto cutting board and cut into 18 pieces.
Nutrition
Serving:
1
g
|
Calories:
62
kcal
|
Carbohydrates:
8.1
g
|
Protein:
1
g
|
Fat:
4.6
g
|
Saturated Fat:
3.1
g
|
Sodium:
1
mg
|
Fiber:
2
g
|
Sugar:
0.1
g