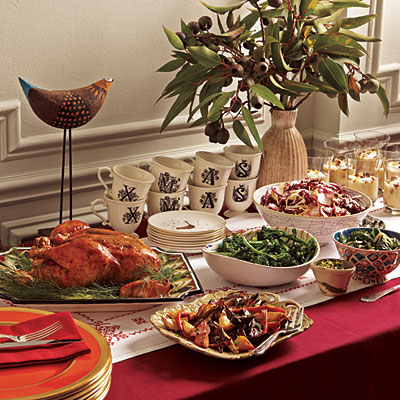 *Photo courtesy of Cooking Light
Only a few more days until Christmas! The day of feasting and enjoying the family. Here you'll find a list of breakfast, appetizers, entree and of course desserts for the special day. Not only are these recipes delicious, but they are waist conscious, weight conscious, and refined sugar free. Many are from my site and some I've found for you scouring the web for healthier versions of the yummy food you love to enjoy on Christmas!
Happy Holidays!
*Since writing this I've added two other dessert treats you might enjoy: Crock Pot Peppermint Fudge and No Roll Cream Cheese Pie Crust.
Breakfast
Appetizers
Savory Snacks
Entrees & Sides
Desserts
*Here are some other Christmas Recipes from Simply Sugar & gluten Free for those Gluten Free friends (myself included it appears now). If you're looking for Healthier Cookie recipes, you can check out a wonderful list from Whole New Mom.