This is a quick, weeknight meal that can be made in no time at all!
It is essentially like the traditional Sloppy Joe just a whole lot healthier and without any added sugar.
All you need is some thawed ground turkey and terrific whole grain buns and you've got a quick meal for the family. I found the original recipe from a Family Fun magazine and revamped it without using barbecue sauce or bottled chili sauce which all contain some type of sugar.
If you're a follower of my blog, you'll notice I love oatmeal! In many recipes calling for a binding agent like my Magnificently Moist Meatloaf, I use oatmeal! I usually choose old fashioned whole grain oats whenever I can because of the nutritious value. In this recipe I use the instant kind simply because I feel it dissolves better in the sauce. It helps thicken the sauce nicely. If you're not a big oatmeal fan I think I can win you over when you try my Sugar-Free Baked Oatmeal or Crock Pot Overnight Oatmeal. Seriously good stuff!
Nutrition Info (without buns)
Servings: 6* Calories: 200* Fat: 11.4g* Fiber: .8g* Carbs: 5.9g* Protein: 19.2g* Points+:5* Old Points: 5*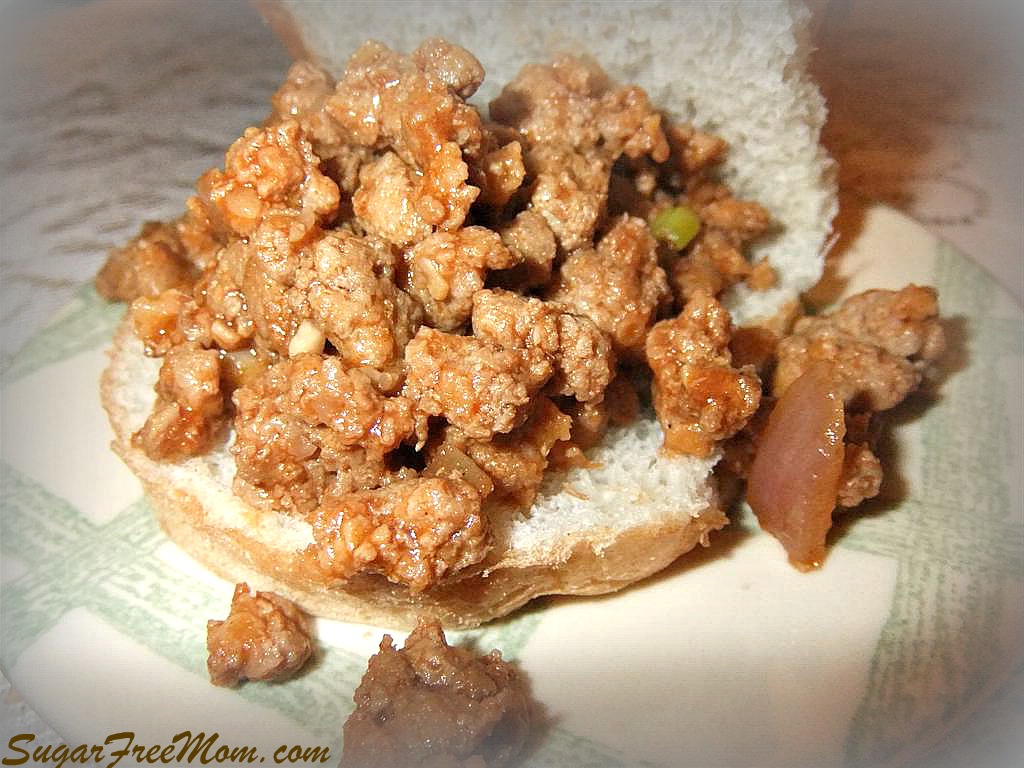 This recipe has been adapted and revised to be even better! Here's the link: Healthier Sloppy Joe's !