Are you a fan of protein powders? Well you just might be after reading my review!
If you work out and even if you don't, including a healthy protein powder in your fruit smoothie is a great way to keep you full for longer so you won't be hunger within an hour.
"Designer Whey® Sustained Energy™ is specifically formulated with our proprietary Endurance Blend™. Designed to give you balanced, stimulant-free, sustained energy through fast absorbing whey protein and slower absorbing soy and casein proteins, giving you a steady supply of essential amino acids while helping you control hunger with fiber. Packed with 16 grams of protein, 5 grams of fiber and 19 Essential Vitamins & Minerals and naturally flavored and sweetened – all for only 100-good-for-you calories!"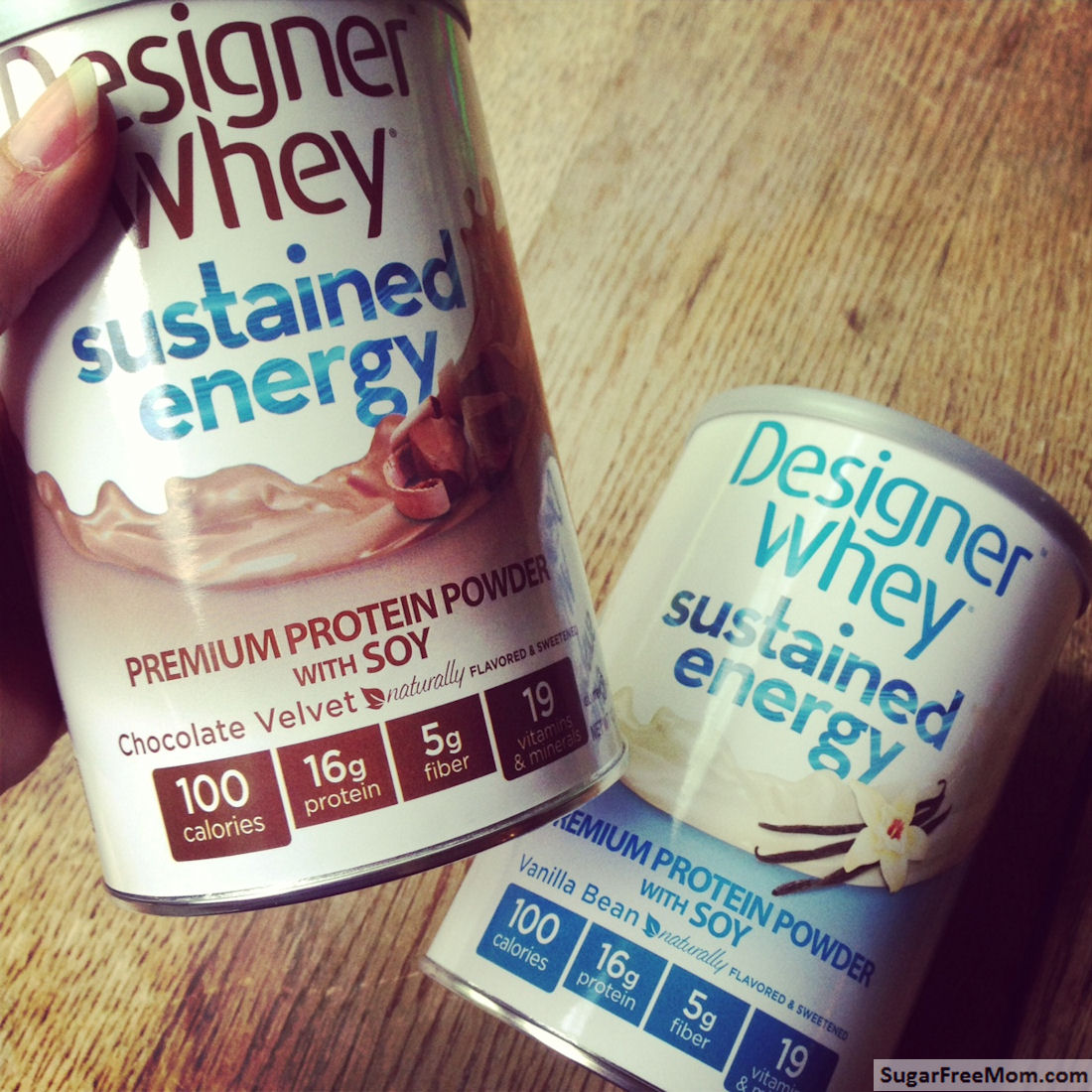 When I received these sustained energy protein powders from Designer Whey for review purposes through a FitFluential campaign, I was ready to get started in putting them to the test! I really wanted to find out how long they'd keep me satisfied and full until a snack or my next meal was needed. And for only 100 calories, I was excited!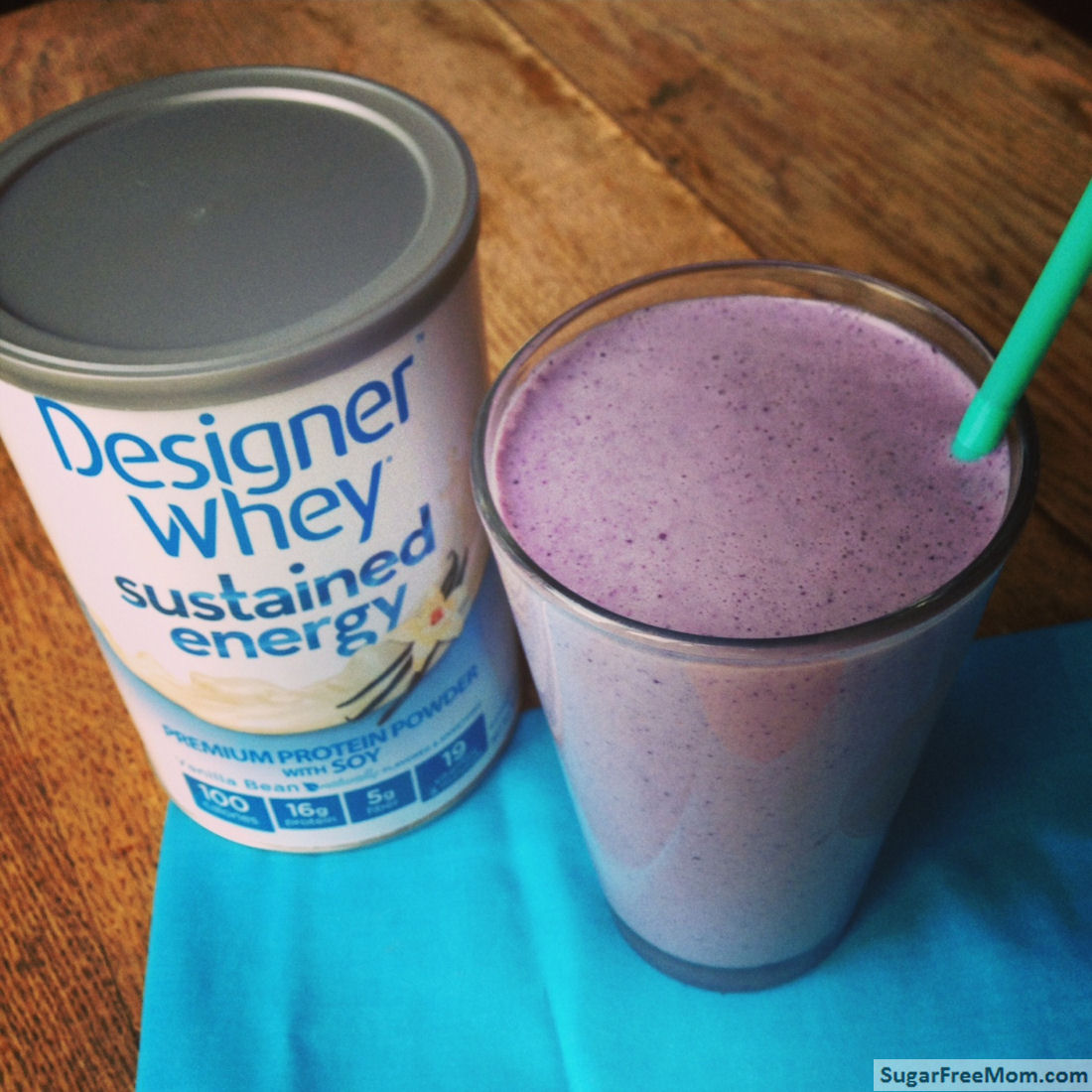 Both powders have only 1 gram of sugar with it's main source from erythritol which is listed as the 8th ingredient. I'm happy about that. My rule of thumb for my sugar free life is a product that has any form of sugar listed in the first five ingredients is a no no for me.
I found one scoop of powder with 1 cup of unsweetened almond milk to be just barely sweet and that was good enough for me. Adding stevia to any shakes made is optional depending on what extras you put in. But the most important thing I found when reviewing these powders is the wonderful length of time I was able to not need a snack or felt any hunger for at least 4-5 hours! That's a win to me!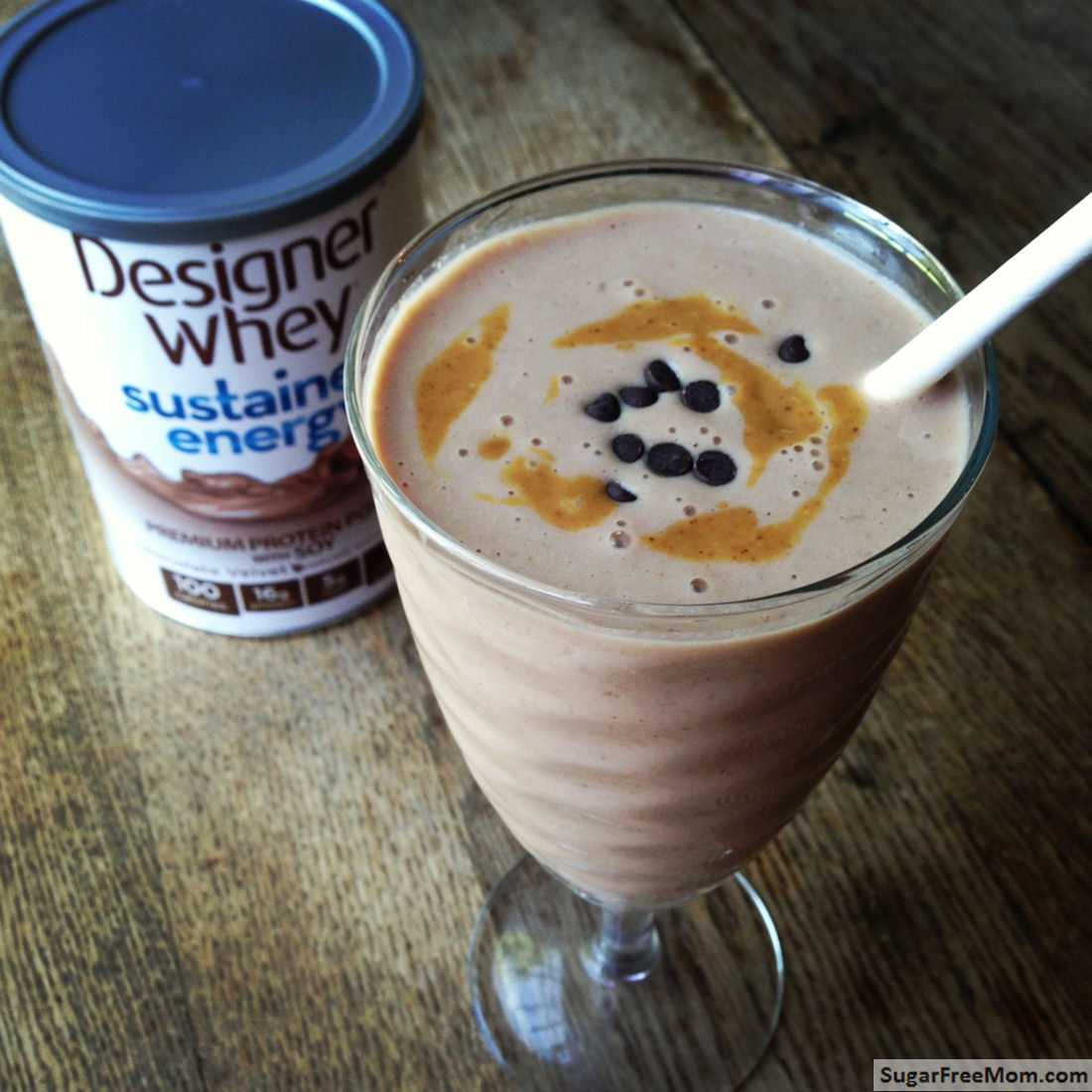 In one scoop of powder is 16 grams of protein and only 8 grams of carbs. I added a few more ingredients to curb my chocolate craving in the afternoon and it hit the spot! I'll be sharing some recipes next week so keep an eye out!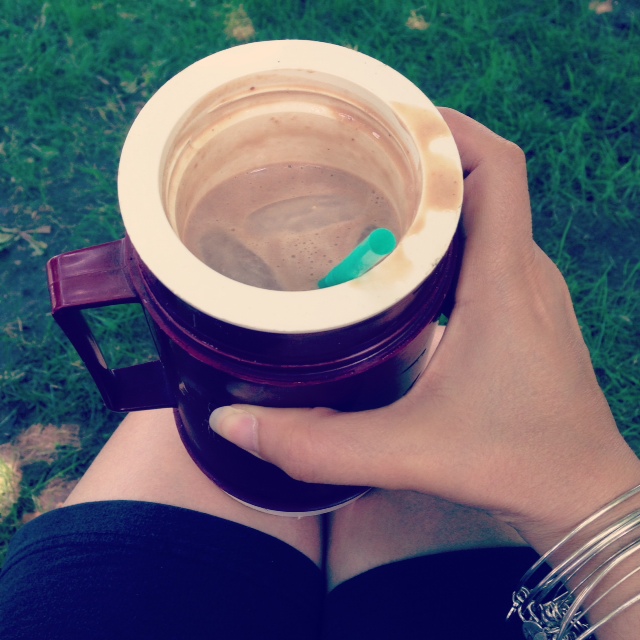 These are also perfect to take on the go. Mix it at home, add ice, place in thermos to go and take with you! I took mine to field day with my kids!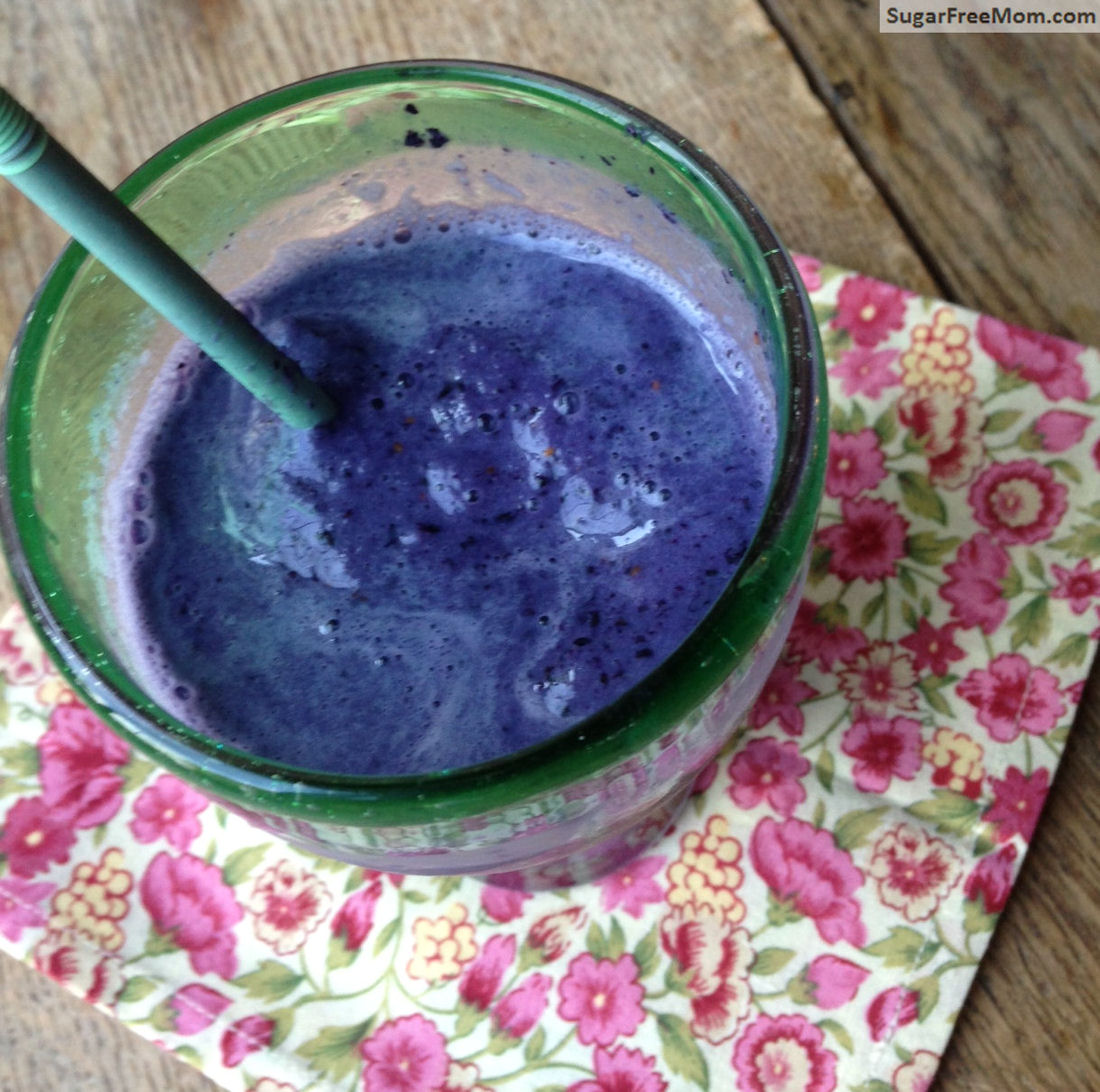 My favorite way to enjoy? Just 1 cup unsweetened almond milk with 1 scoop vanilla, and 1 cup frozen blueberries! It was like a thick smoothie shake for breakfast and kept me full for 4 hours! Gotta love that!
Designer Whey would like to give 6 Sugar-Free Mom Readers a chance to win a canister of the flavor of their choice, Chocolate Velvet or Vanilla Bean Sustained energy!
To Enter the Give Away:
Mandatory to enter:

Leave a comment here to share if you've ever tried Designer Whey Products before and how you enjoy serving them up!
Additional Entries by doing the following then coming back to comment here that you completed the task:

THIS CONTEST IS NOW CLOSED!
This Give Away Is Open to US Residents only. Contest ends at 11:59pm EST on Tuesday, June 25, 2013. Random.org will be used to randomly select the 6 winners.
Good Luck!
AND THE 6 WINNERS ARE CAIT #31, LIZ B #91, TERI #44, ANDREA #59, AMY #88, and CAROLYN #35 ! PLEASE EMAIL ME WITHIN 48 HOURS, THANK YOU FOR ALL WHO PARTICIPATED!