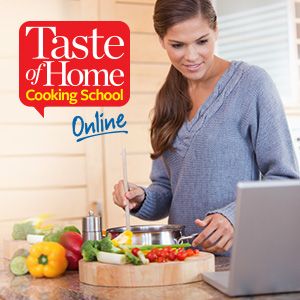 Did you know that Taste of Home just launched a brand new program for home cooks? This new Online Cooking School offers practical cooking courses, tips and tricks, techniques and demonstrations in videos and step by step instruction for the novice or experienced cooks.
Right now the course catalog is featuring these fabulous courses:
Tips, Tricks & Techniques from the Test Kitchen
Slow Cooker Favorites
Everyday Healthy Cooking
Comfort Food Classics
Weeknight Dinners in 30 Minutes or Less
They have many more courses being added soon like Everyday Gluten Free, Kitchen 101, All About Chicken, Canning & Preserving, Fresh Fruits, Vegetables & Herbs just to name a few!
Many of the courses will take anywhere from 1-2 hours if you watched it from start to finish. The best part about a cooking course online with Taste of Home is that you can pause whenever you need to then resume when you're ready! I have 3 kids and interruptions are a part of my everyday life so this option is a huge benefit for me as a mother.
Each recipe includes a visual of what ingredients you need as well as the kitchen tools needed.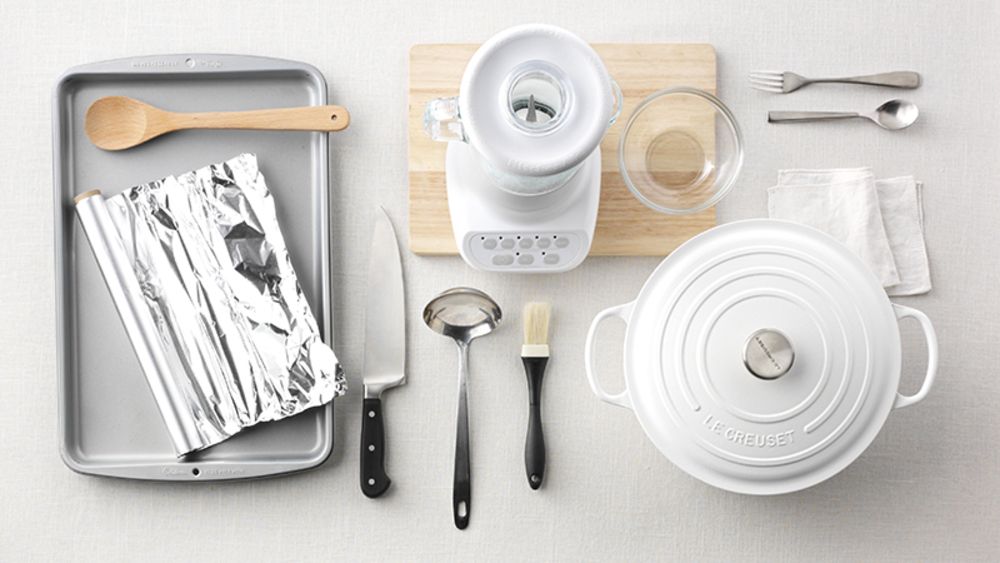 With the easy to navigate homepage I was able to quickly browse through the Everyday Healthy Cooking course and found some great tips like going dairy free and preparing low sodium, but flavorful food. The recipe that caught my eye was the Herbed Salmon Fillet!
But the course I chose to take from start to finish was the Tips, Tricks & Techniques form the Test Kitchen. I don't know about you but I'm always interested in learning, especially from a chef. Knife skills is not my strength so I was happy to see slicing techniques for difficult to cut veggies like butternut squash. I also learned some great tips on how to get a good sear on meats.
After viewing the course I was inspired to make the recipe for Garlic Butternut Bisque since I had all the ingredients on hand! I slightly adapted it to reduce the amount of servings since it would only be for the hubby and myself. The tips on roasting the garlic from chef Dana Elliot, the Taste of Home Culinary Specialist, made this recipe over the top amazing!
The prices for the courses are very affordable at only $14.95 per course. If you have a foodie lover in your life, this would be a perfect gift giving idea. You can take advantage now of this awesome opportunity, even if it's just for yourself as a gift!
Right now all readers can receive a discount of $10 off with this code: TENOFF
​I look forward to enjoying many more courses from The Taste of Home Online Cooking School in the comfort of my own home!
This is a sponsored conversation written by me on behalf of Taste of Home. The opinions and text are all mine.