Are you a coffee lover? How about a frappe lover?
I bet you're not a lover of high calories though, who is right? Adding a protein powder to your daily coffee is a great way to enjoy a frappe that also fills you up until your next meal. Whether you enjoy this in the morning before lunch or in the afternoon, it is a perfect solution to "have your cake and eat it too" no pun intended!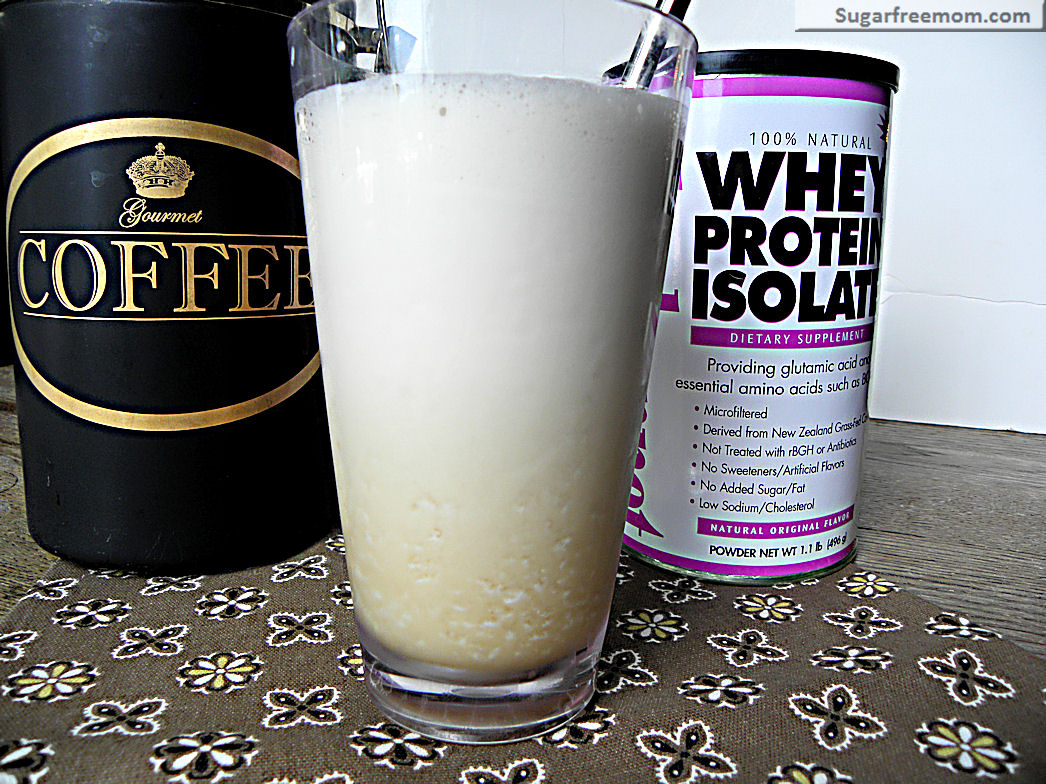 I recently decided I really needed to simply add more protein between my meals so I wouldn't be snacking so much and inevitably gain weight. But I also really love my coffee! I didn't want to have an ice coffee and then a protein shake so I thought, why not combine the two into one awesome frappe! WHA- LA! This recipe was born!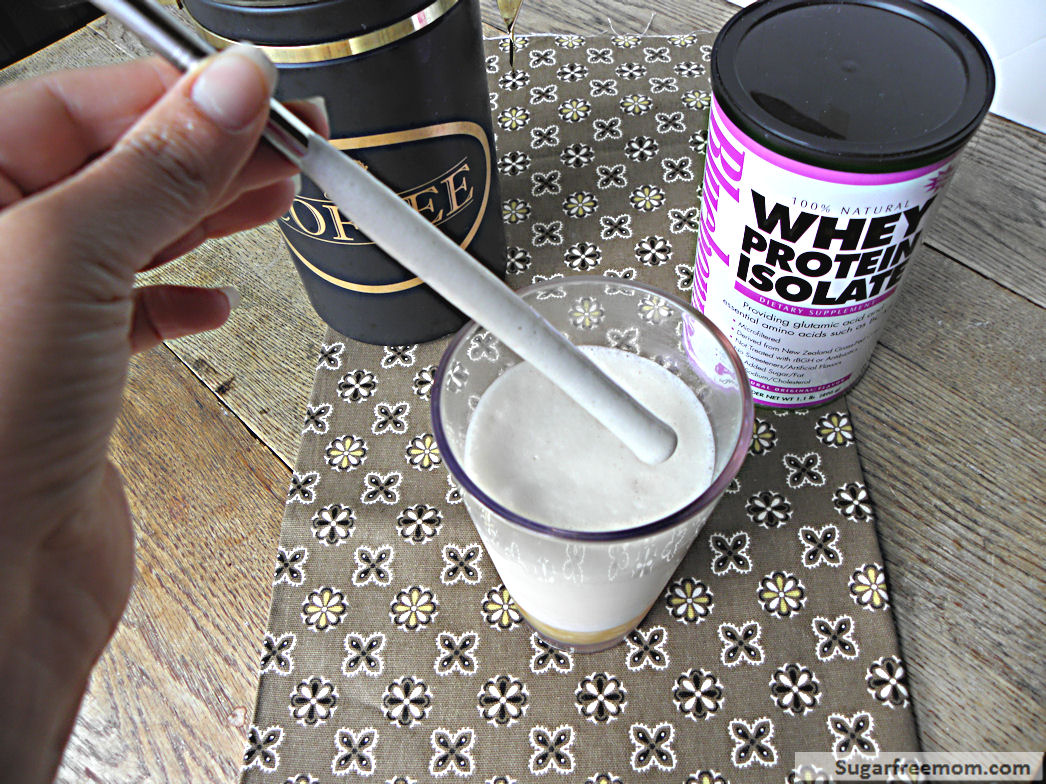 Thick, foamy and delicious!
I played around with the amounts to get the right taste and texture I wanted. If you've made my yummy 12 calorie Iced Coffee Vanilla Frappe you know how delicious that is so I was competing with a high standard to make this one just as good.
Here's the breakdown on the protein powder I decided to buy at Whole Foods. I went with one from Bluebonnet. In contains whey protein isolate, non-GMO lecithin, and natural vanilla flavor. It does not contain artificial flavors or sweeteners of any kind. It is made up of milk and soybeans. In one scoop it has 108 calories, 26 grams of protein, 110mg calcium, and 250mg of potassium. It tastes great with some unsweetened almond milk and a little stevia too!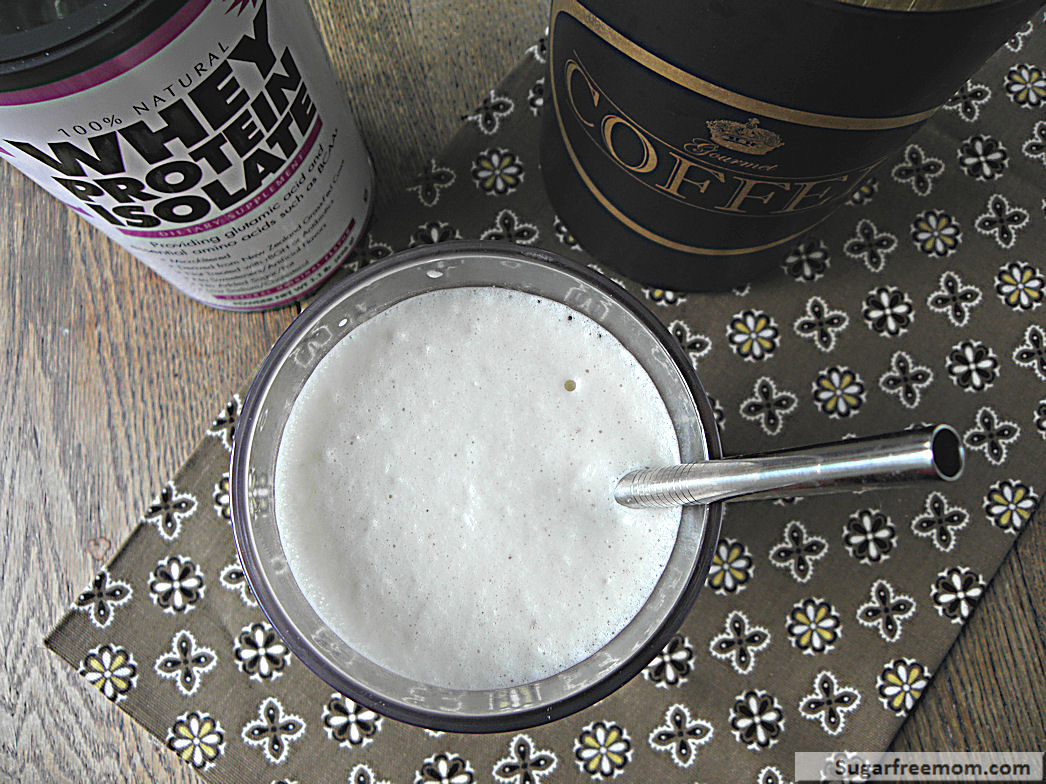 Fat Free Iced Coffee Protein Frappe: No Sugar Added
Author:
Ingredients
1 scoop unsweetened whey protein powder
1 cup chilled brewed coffee
1 cup crushed ice
1 teaspoon vanilla extract
¼ teaspoon vanilla liquid stevia or plain ( you may need to blend, taste and decide if you need more sweetener)
Instructions
Blend all ingredients in your blender and enjoy immediately!
Serving size:
1
Calories:
110
Sugar:
,1g
Sodium:
35mg
Protein:
26g
Notes
Weight Watchers PointsPlus:2*