The Ketodiet App is a user friendly app to make counting macros easy!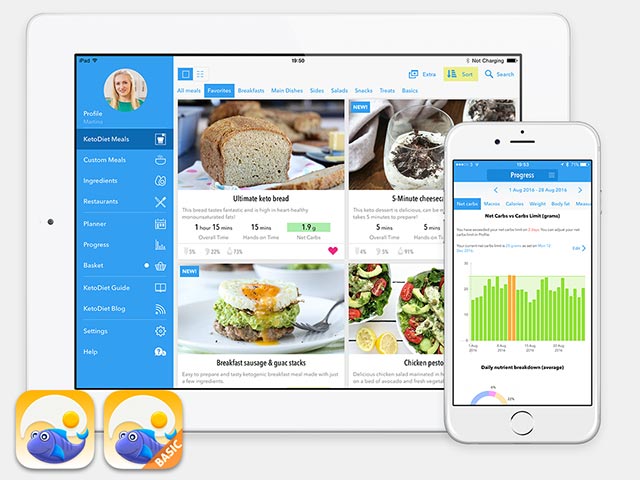 Tracking Macros on Keto
If you're new to a ketogenic diet, tracking your daily macros can seem daunting. Making sure you've got the right amount of protein, fat and carbs for your body is the key to success or failure. It can be discouraging if you think you're counting properly and your still not seeing the results you'd hope to see. I've been there and done that. It can be frustrating wondering what you may be doing wrong. The best way to make sure you are tracking accurately for success is through an accurate app. Today I'm sharing all about the Keto Diet App . It's easy to use, and it's reliable!

There is a basic version and a premium version. This review is based on the premium version.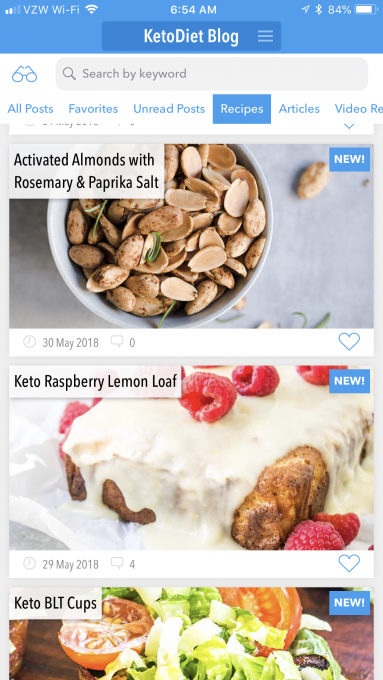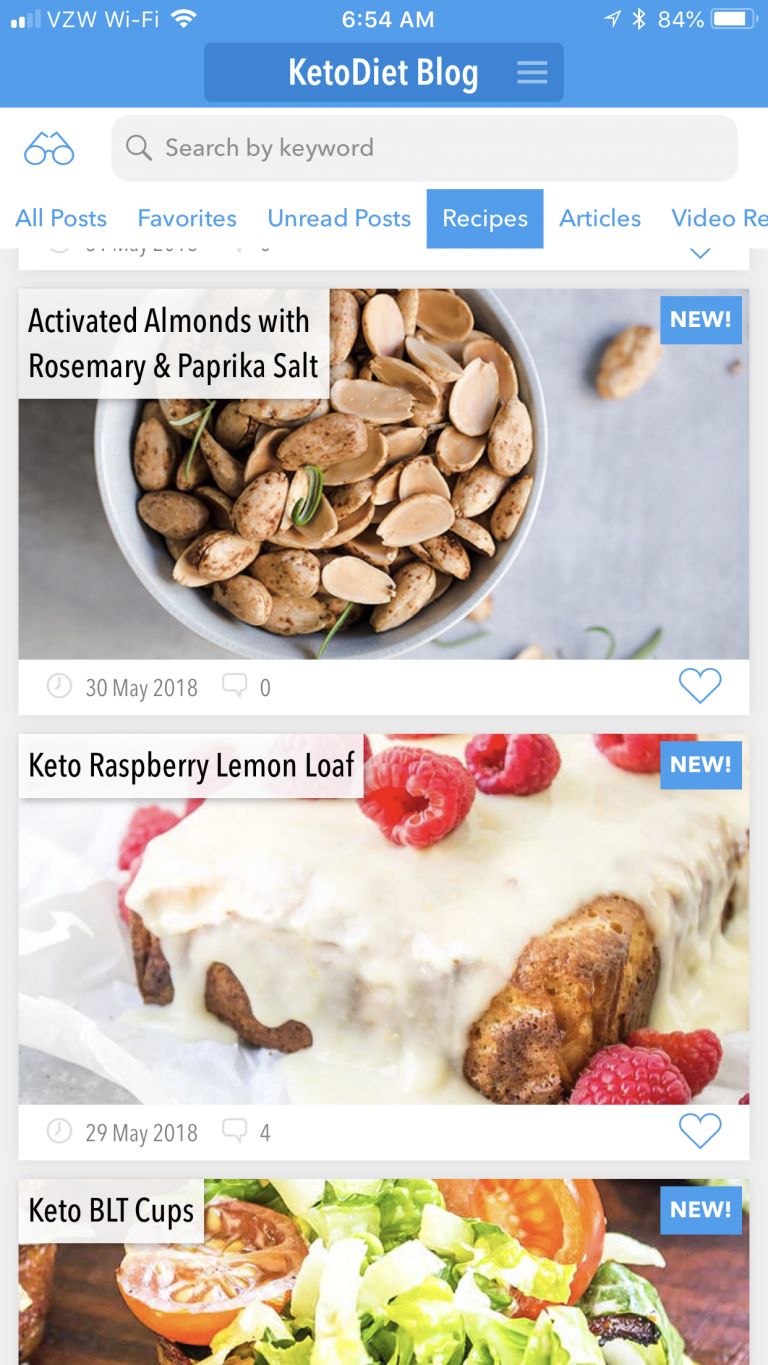 Ketodiet App
Martina Slajerova is the creator of the Ketodiet app as well as the popular Keto Diet App Blog. In 2011, she was diagnosed with Hashimoto's, an autoimmune disease that affects the thyroid. She found success with a keto diet and began her blog in 2012. Her low carb diet approach is simple and portrayed in all the recipes on her blog and app. She focuses on using real, whole foods. You won't find any processed foods, unhealthy vegetable oils or artificial sweeteners in her recipes. Recipes are all grain-free, sugar-free and gluten-free. Most are paleo-friendly or include paleo-friendly alternatives.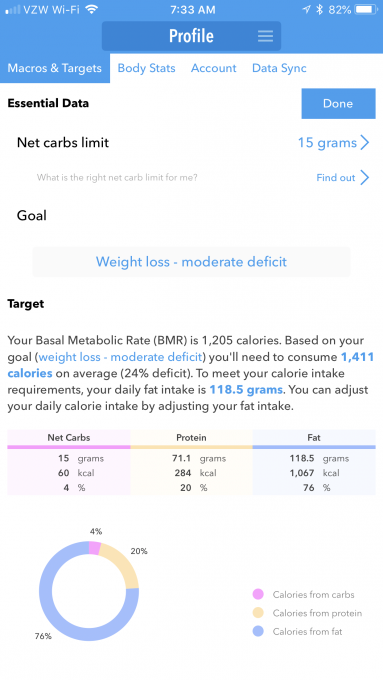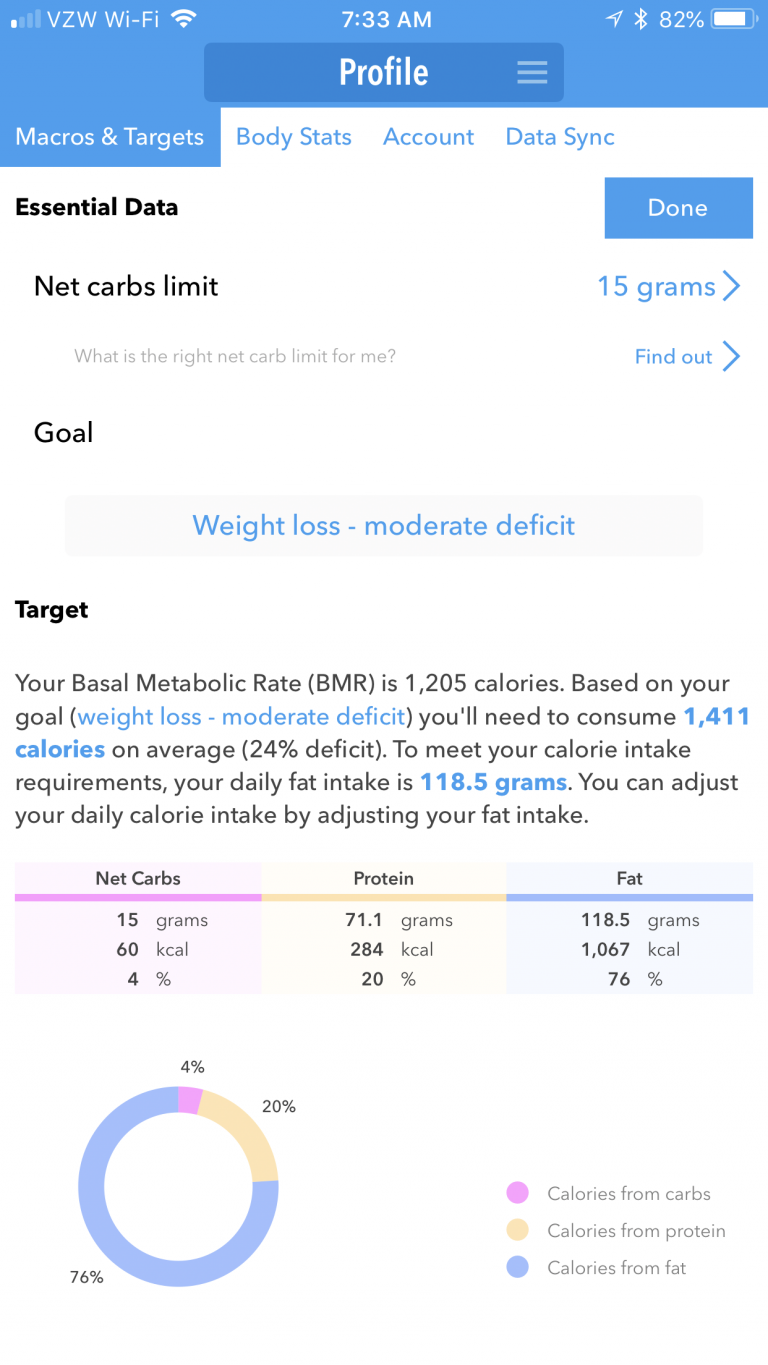 Ketodiet App Keto Calculator
The first step in using this app is creating your own personal profile. I've used Myfitnesspal for years, and while that app is free, it can not do this type of calculating and profile for you on a low carb diet. The Ketodiet app can and does this and a whole lot more as well. You can choose how many net carbs per day you'd like to have. Most standard is 20 net carbs but I've been trying to go a little bit lower so I set mine to 15 grams as you can see above. I've also compared the calorie range to some free keto calculators online and found varied results as far as fat and protein and calories. Now that I'm following the macros in this app I'm actually seeing better results.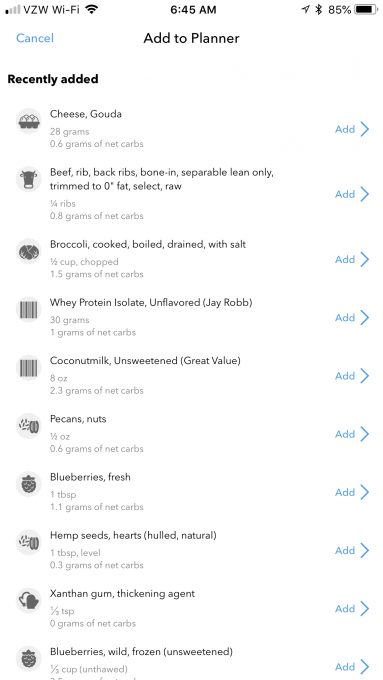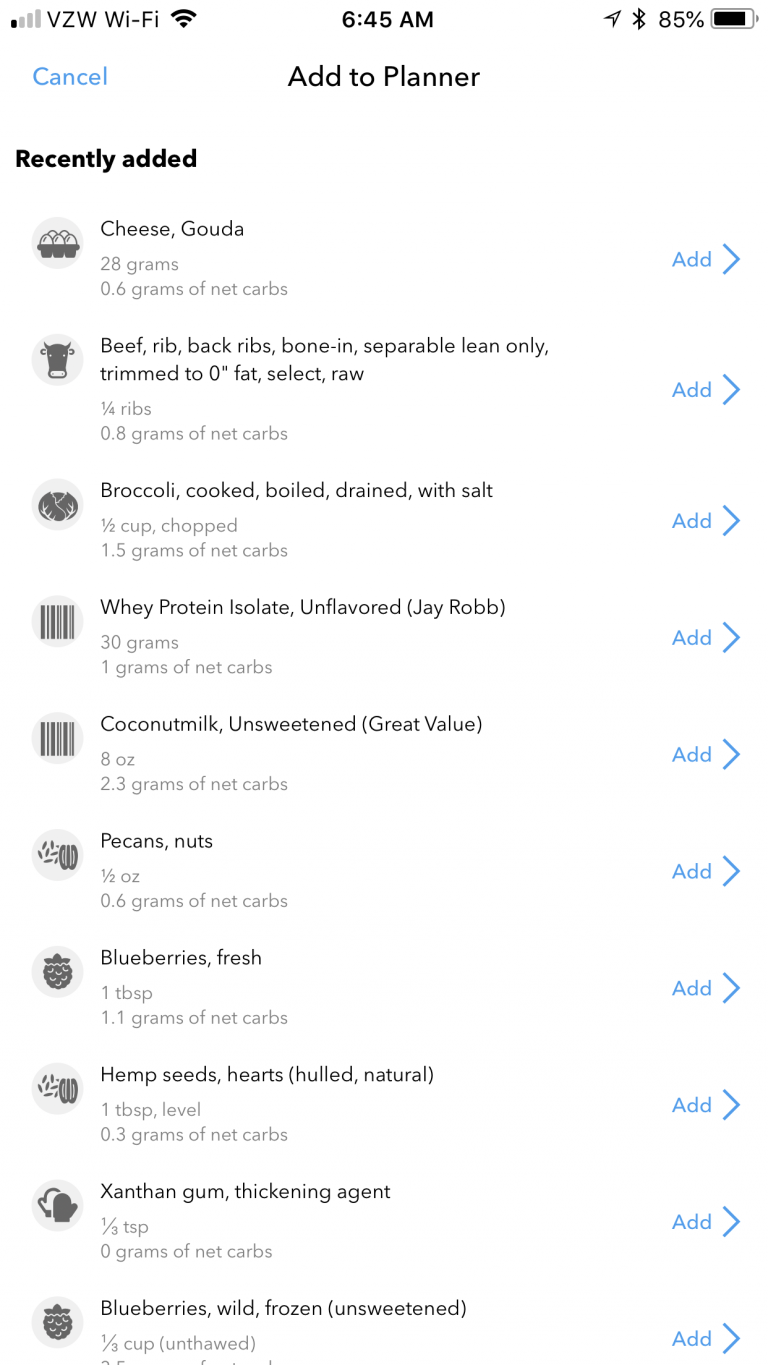 Above you can see some of the foods I added manually and some I used the barcode on the packages, which works beautifully every day. No glitches and accurate every time!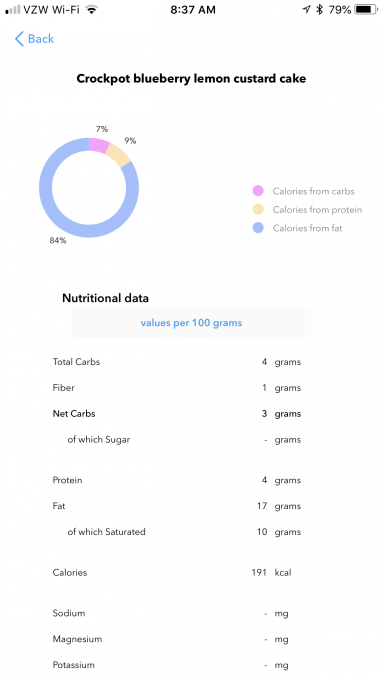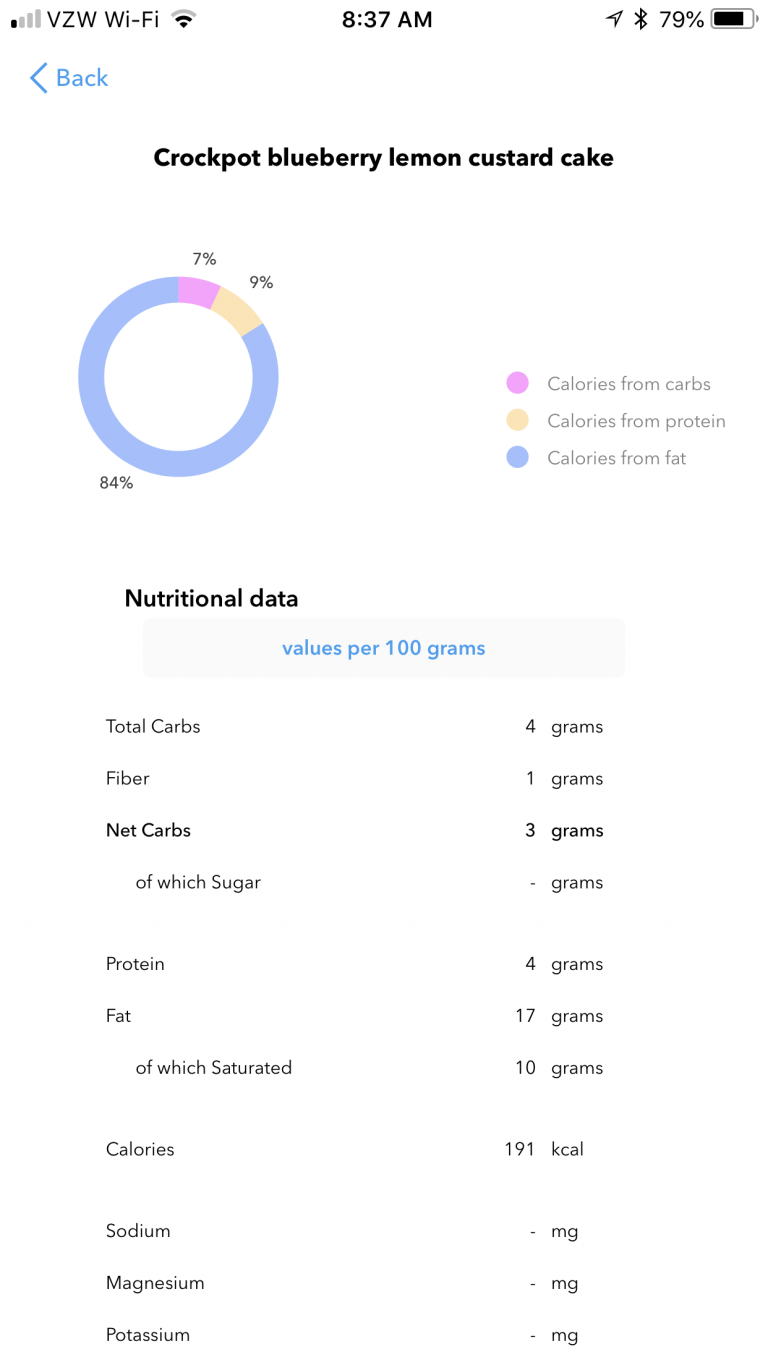 Creating Keto Recipes
One thing that is constant in my life as a low carb food blogger, I am constantly creating new low carb and keto recipes for my own life and blog. Adding my recipes manually into the app is very simple and is stored for future use. If nutrition info is all ready known, like the recipe above for my CrockPot Blueberry Lemon Custard Cake, you simply add it the calories, fat, carbs, fiber, protein, etc. You can also create a brand new recipes inputting all the ingredients needed.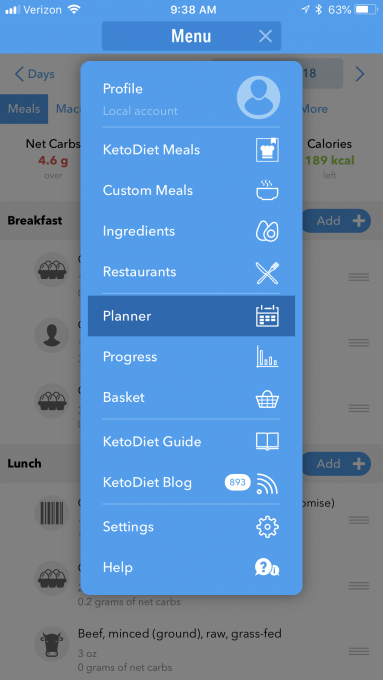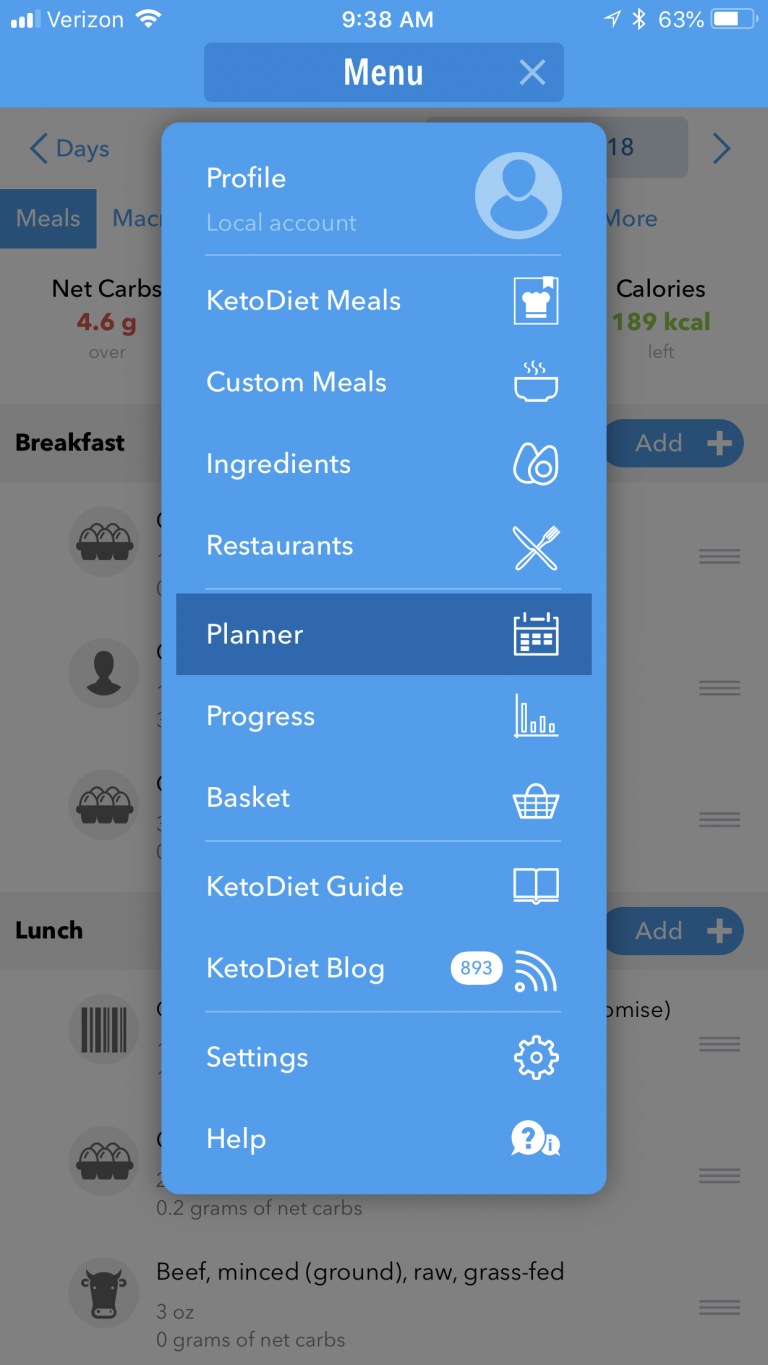 Ketodiet Meals
If you're not much into creating recipes like I am, no problem! This app has over 300 KetoDiet meals and is integrated with Martinas Ketodiet blog which has over 697 more recipes. You certainly won't be at a loss of what to eat.
The Restaurant section has hundreds of selections for going out to eat. She has really covered all the areas that could be difficult in the real world and has laid out a reference to show that you can in fact do keto anywhere you go!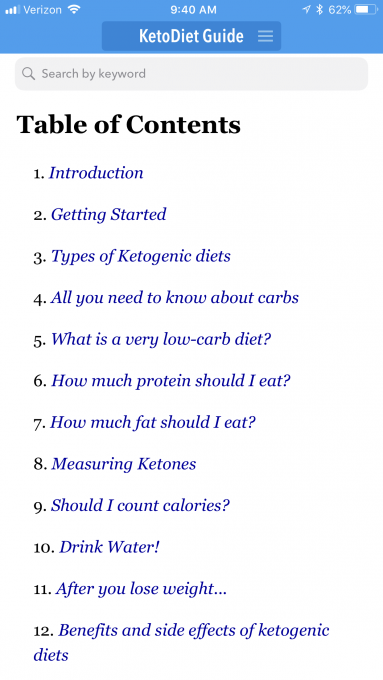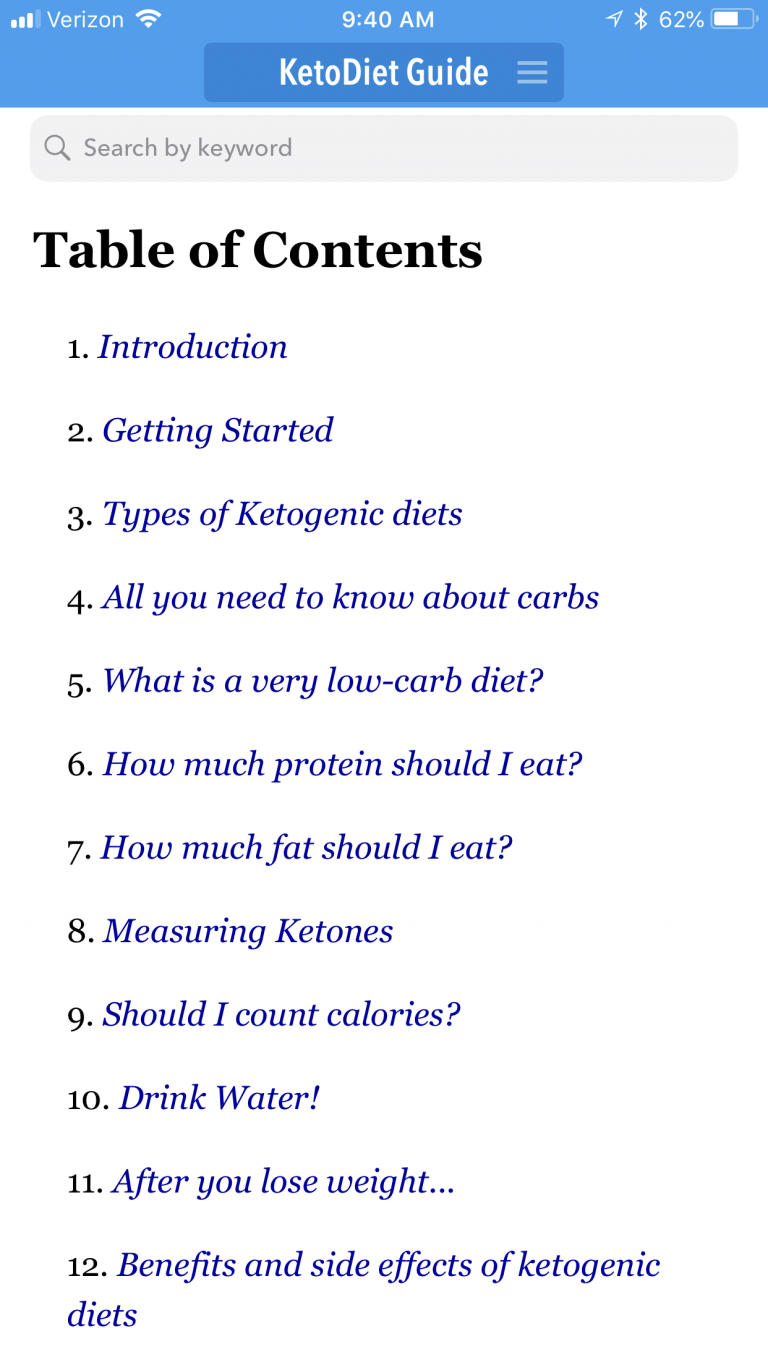 Ketodiet Guide
The Ketodiet Guide provides an immense amount of information for those just learning the keto diet. Even for those like me, who've been low carb for years, but not having the results I was hoping to see, I've read over #6 and #7 regarding the right amount of fat for weight loss for my body. She backs up all her information with science, not just personal opinion.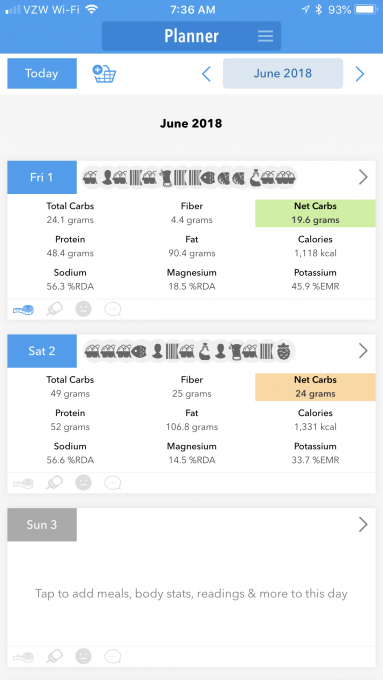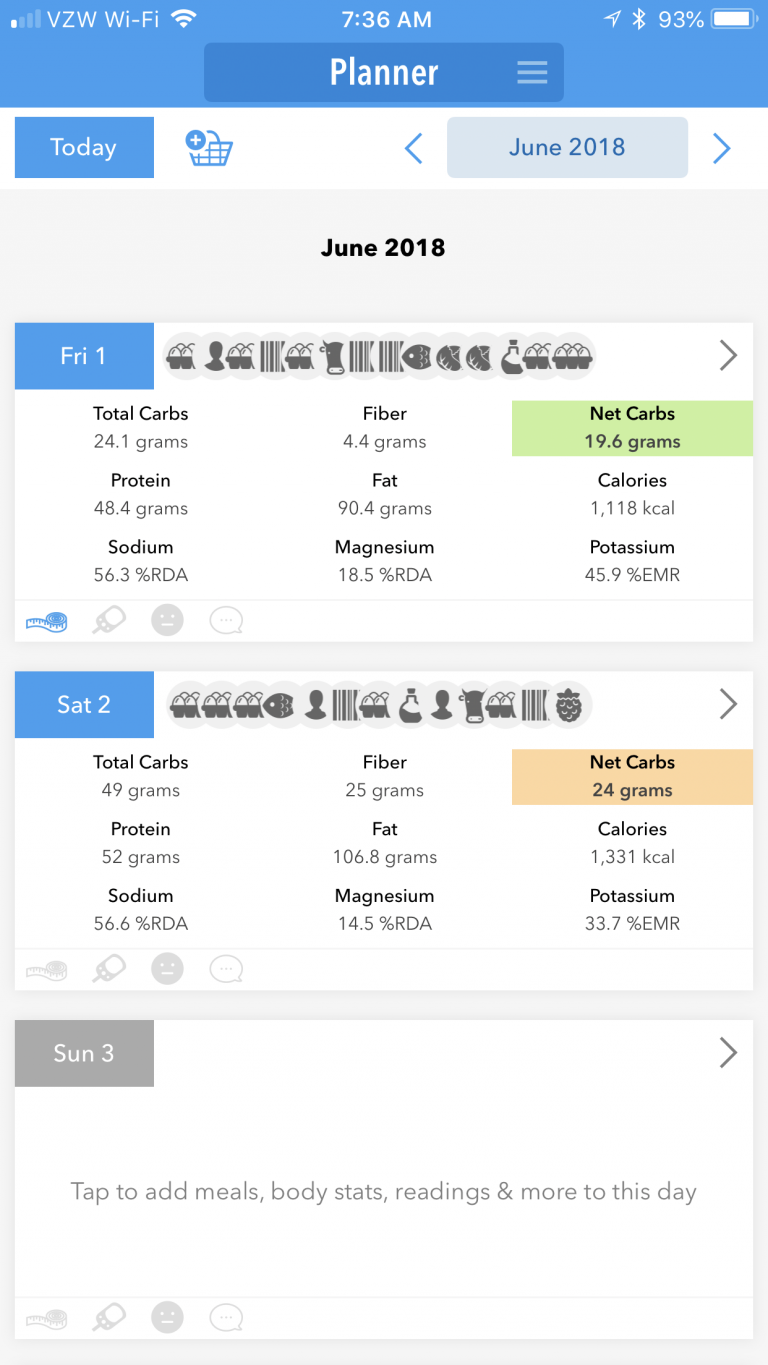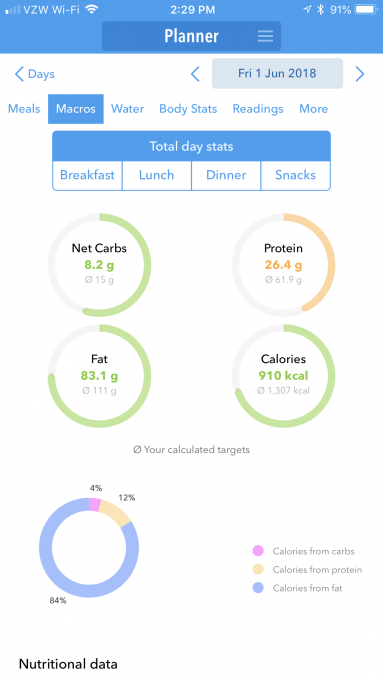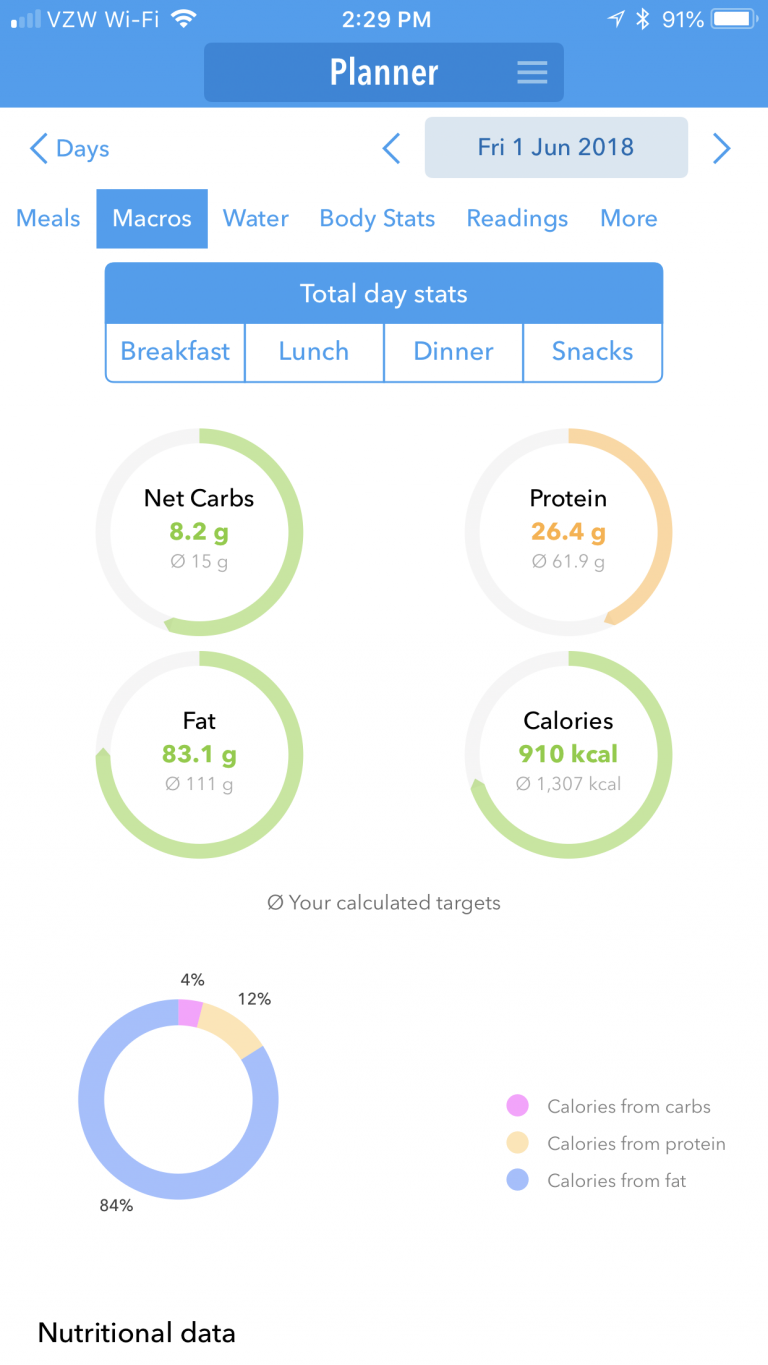 Net Carbs versus Total Carbs
It's all personal when it comes to total carbs versus net carbs. For many years net carbs of 20 worked well for me, but recently I'm trying to do a total carb count of 20. as we age, changing things must happen to continue to see the results we are looking for. I'm 46 and I've had 3 kids. What worked to lose weight even a few years ago has not worked in the present. Again if you have success and results with net carbs, just keep doing what your doing. If not try something else for results.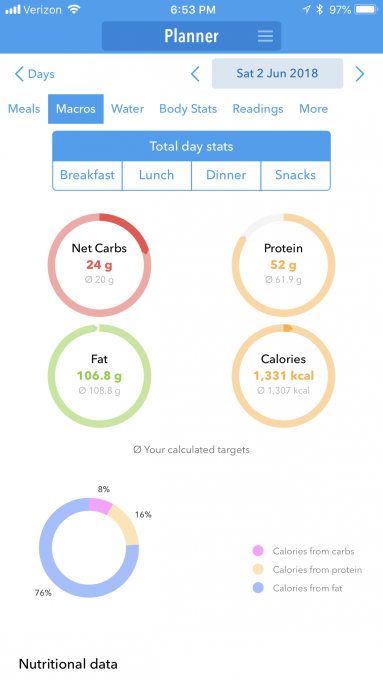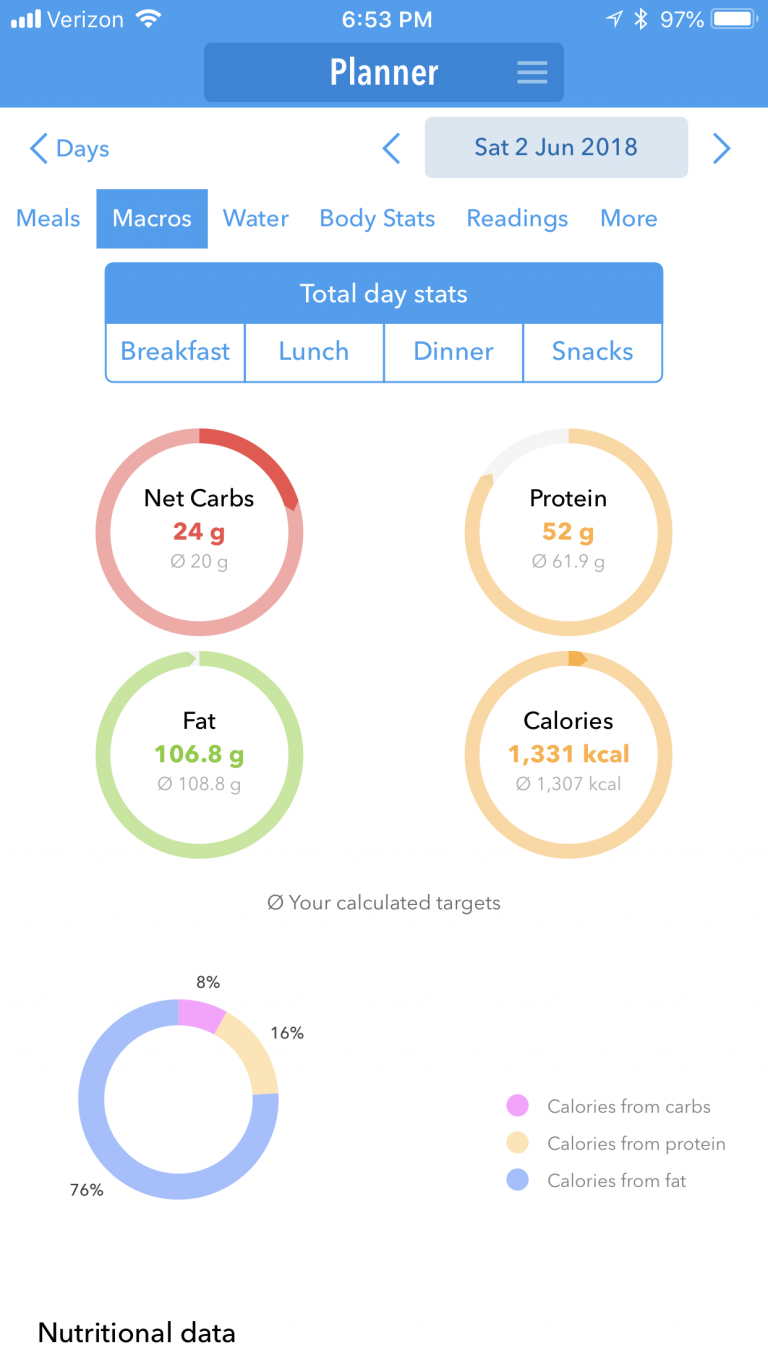 My personal favorite thing on the Ketodiet App and something that MyFitnessPal can't do is the color coding for the macros. Just like a stop light, you can see from different days of my food intake, green means I'm on target. Yellow is like a caution light and well, red you get the picture, I've gone over my suggested macros for that area. You can also daily change your net carbs. So if I'm working out with my trainer I might feel I need a bit more carbs on that day, so I chose 20 net carbs but other days I lowered the net carbs to 10 or 15. It's easily adjustable!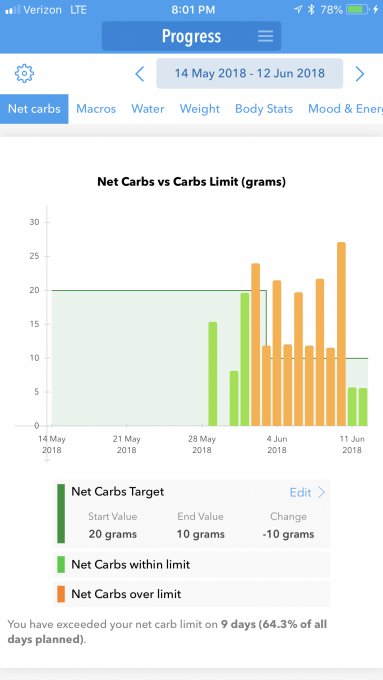 As you can see I changed my net Carbs amount from 20 for a few days to then 10 and as you can also see I went over my carbs on many days. It's a wake up call for me and I definitely need to work on it every day. In my personal opinion this is the only keto diet app I'll be needing or using from now on. There just aren't many keto diet apps that are trustworthy in my experience. The Ketodiet App takes the guess work out of the equation for a low carb keto diet. You'll eat real food, lose body fat and feel great! I've greatly reduced my cravings for carbs by going keto. You'll feel fuller for longer and feel completely satiated. Did you read about my 6 week results I recently posted? Check it out my post, Low Carb versus Keto Diet and my results with pictures!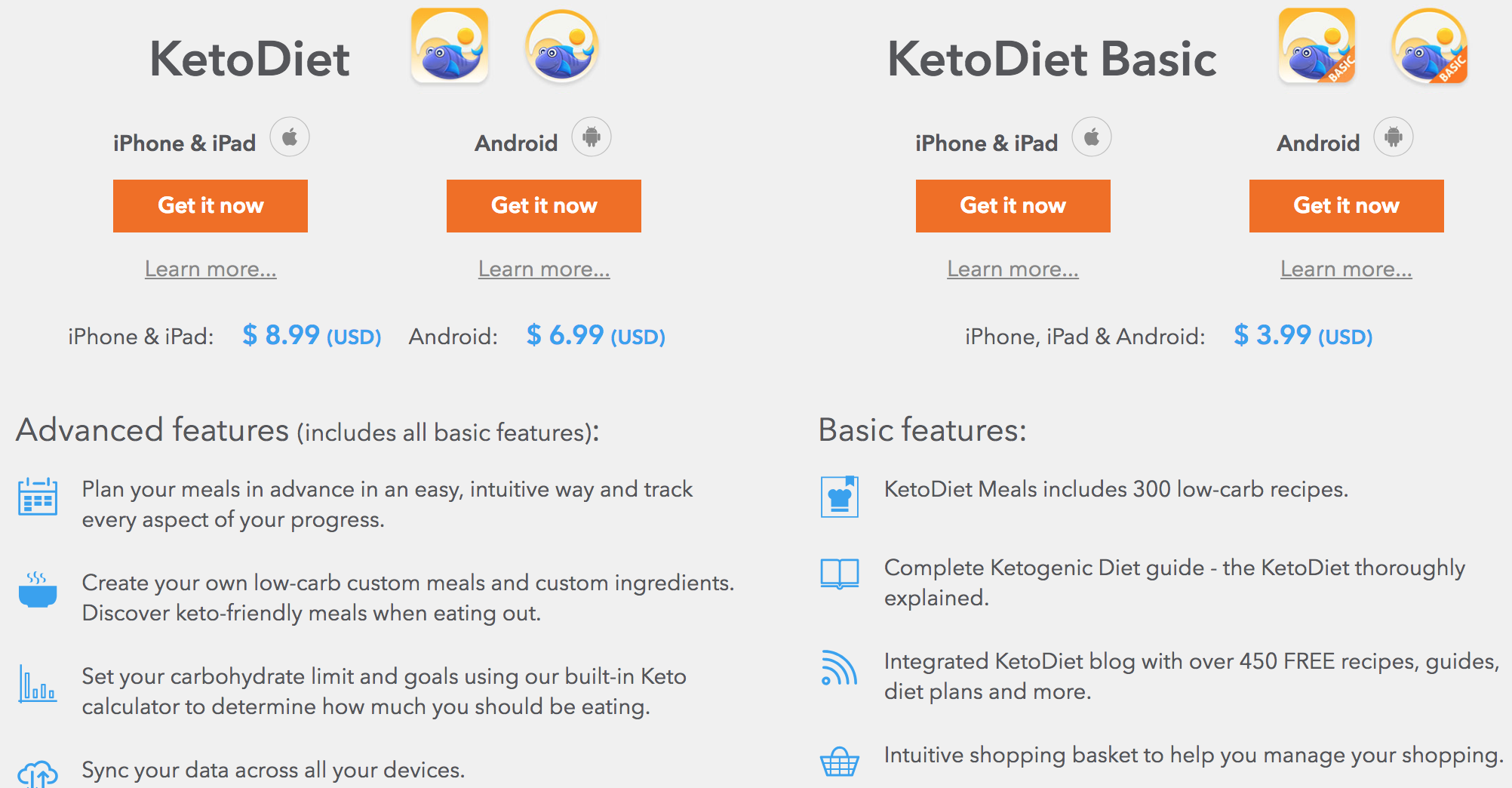 You can purchase the Ketodiet app for iPhone or Android. I highly recommend the premium version for $8.99. Well worth every penny for the quality you get in this app.
Instagram Giveaway
Ketodiet App Giveaway is Closed. If you're on Instagram, you will have an opportunity to win the Ketodiet app for Free! It's a first come first served basis and only 40 Free Promo Codes available. If you miss out on that you also have a chance to WIN Martina's new book, "Beginner's KetoDiet Cookbook"! You must enter on my Instagram page !
Disclaimer: This post has been sponsored by the Ketodiet app but as always all opinions are 100% my own and always will be.