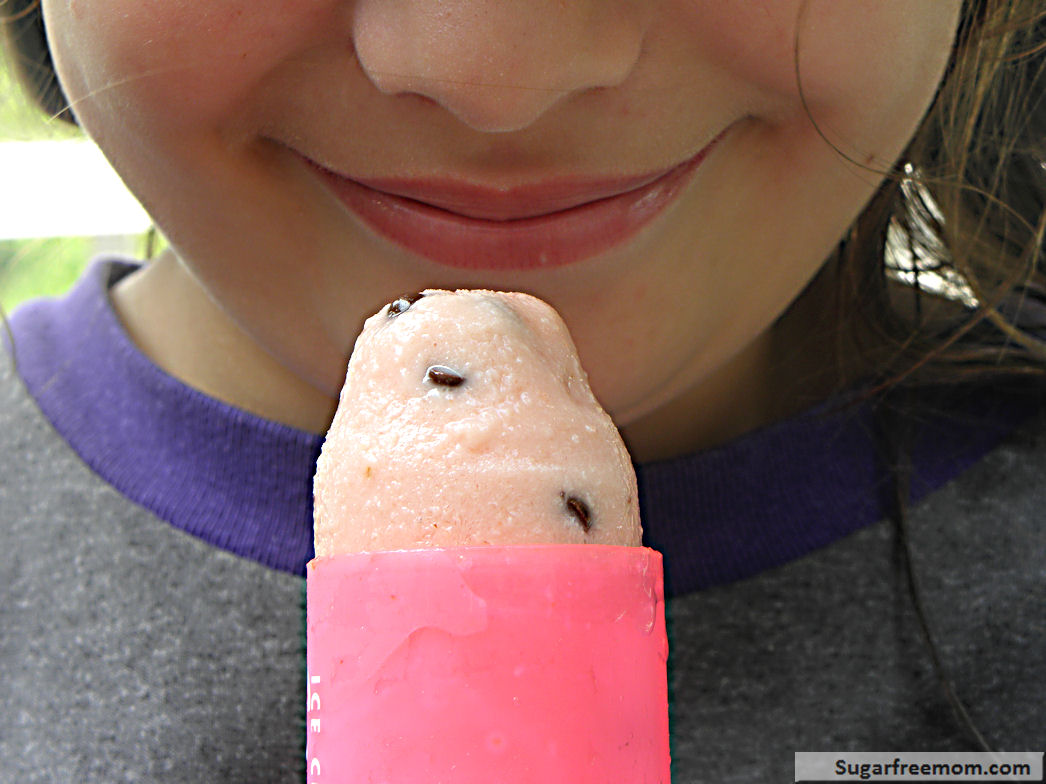 Who loves watermelon???? We do! But what do you do when you already have a gigantic one and it's already cut up and then you receive MORE from your dad who you just can't say no too??
Um .....well.....the kids just couldn't eat anymore, they were truly getting sick of it. SO......I made them these!!!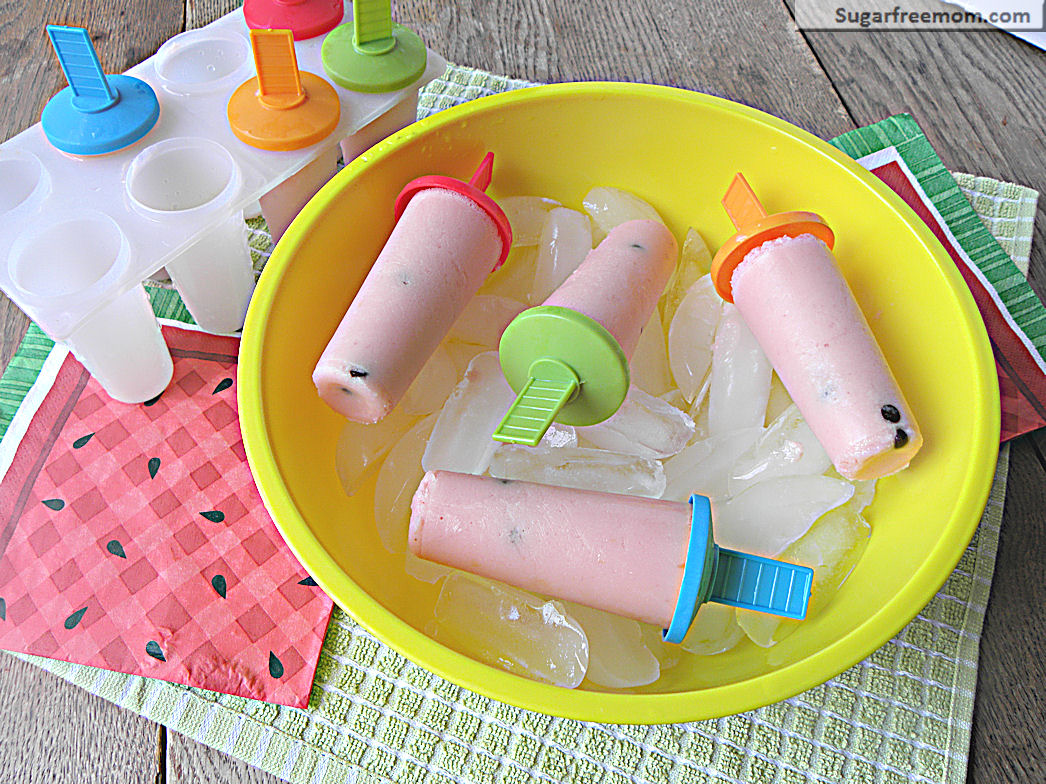 Added a banana and some Greek yogurt and tossed it in the ice cream machine! When it was all done in about 15 minutes I threw in some mini chocolate chips to make it look like little seeds!! Cute right??!! Well they loved them and I was happy I didn't waste any watermelon.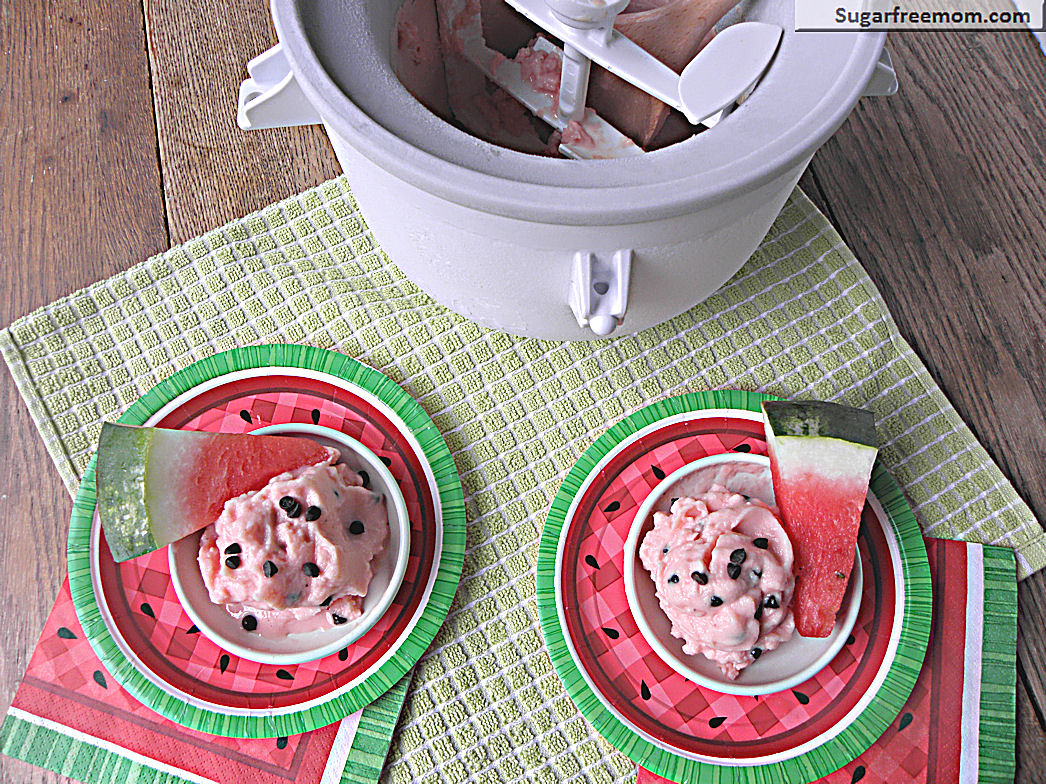 We have tried this without using the ice cream machine, blended ingredients and poured into molds. The children thought it tasted better after it was prepared in the ice cream machine and then in the molds and frozen.
It's a perfectly healthy alternative to ice cream, but the kids still think they are having ice cream. Win Win!!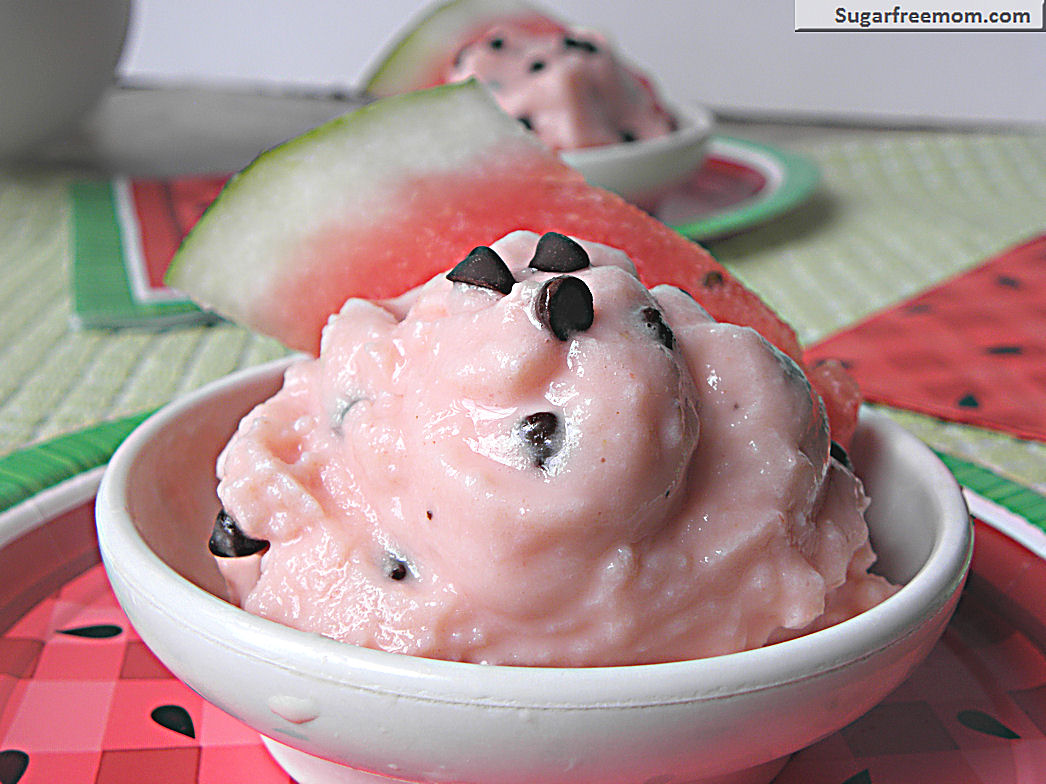 If you're watermelon isn't very sweet you will want to add a sweetener or your choice. I like to use liquid flavored stevia, but add whatever you like. Taste the mixture after blending it and before you pour them into molds. No one wants an unflavorful popsicle.
Watermelon Frozen Yogurt
[sc:Ziplist]
Ingredients
2 cups watermelon, seedless
1 cup Greek yogurt, plain, nonfat ( I used Chobani) or whatever yogurt you like
1 ripe banana
Optional: ½ teaspoon vanilla liquid stevia, mini chocolate chips
Directions
Mix all ingredients in your blender and place in your ice cream machine. Follow manual instructions. When complete pour mixture into Popsicle molds. Freeze for about 3 hours or overnight.
Makes about 3 ½ cups.
Nutrition info [not including chocolate chips]
Servings: 12 small Popsicles* Calories for one: 27* Fat: 0* Fiber: 0* Carbs: 5g* Protein: 2g* Points+: 1*
or make them larger
Servings: 6 large Popsicles* Calories for one: 54* Fat: 0* Fiber: 1g* Carbs: 10g* Protein: 4g* Points+: 1*
or serve in a small bowl
Servings: 4* Calories per serving: 82* Fat: 0* Fiber: 1g* Carbs: 15g* Protein: 7g* Points+: 2*