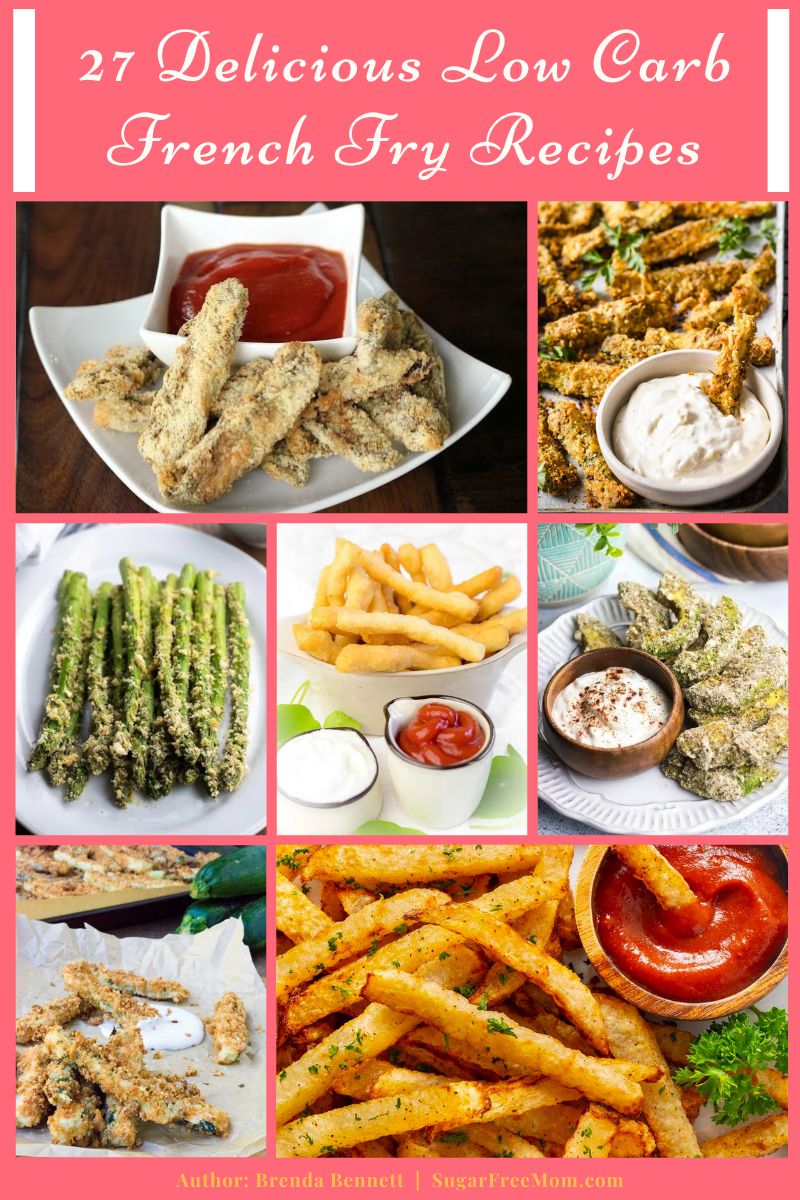 When you are craving traditional French Fries, but you're on a keto diet or low-carb diet, and don't want high-carb foods, these 27 low-carb swaps for white potatoes, will satisfy your French Fry craving!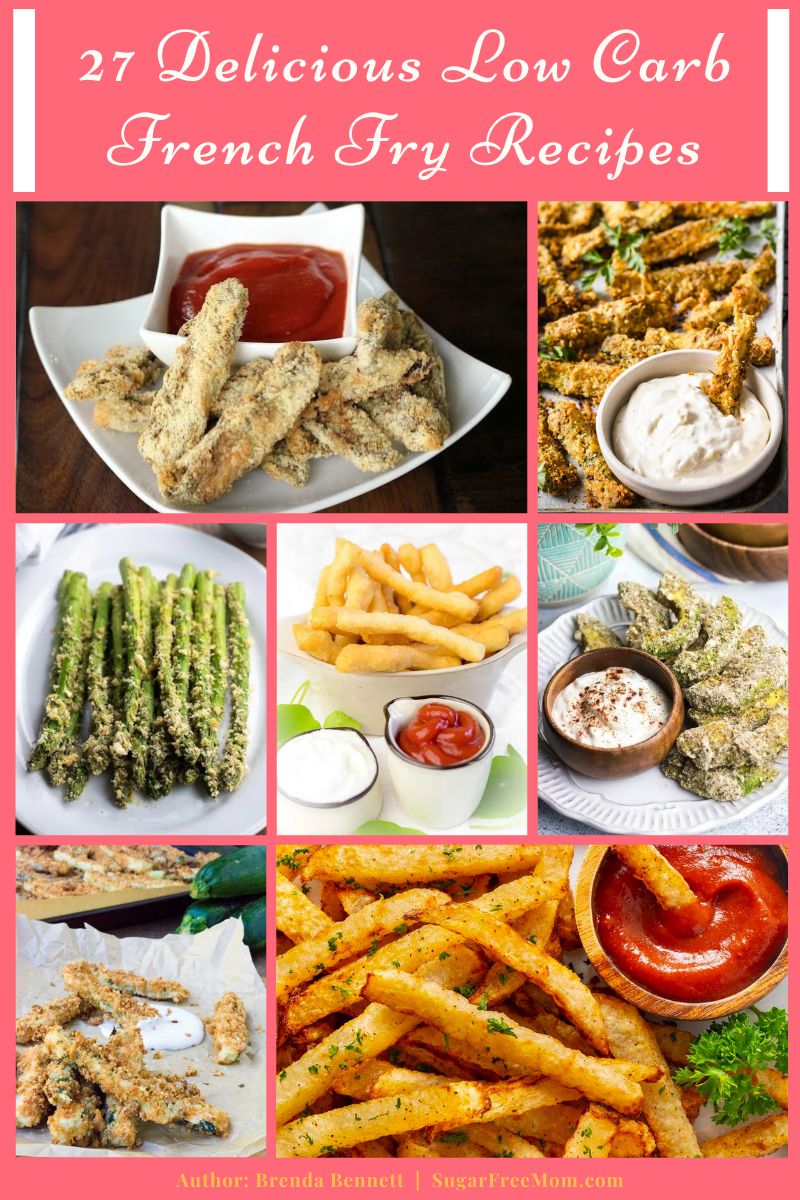 Carbs in Traditional French Fries
If you are working on weight loss and following a ketogenic diet, regular French Fries are out of the question since they have 48 grams of carbohydrates in one medium fast food serving and will spike your blood sugar levels.
Using keto-friendly vegetables you can make a great substitute, and a great side dish with lower grams of carbs per serving so your blood sugar stays balanced.
The following low-carb alternatives are ranked starting with the lowest net carbs per serving and moving down the list some will be better suited for a low-carb lifestyle with high grams of net carbs per serving, but all will be lower in carbs than traditional French Fries made from white potato.
Keto French Fries Recipes
These low carb potato substitutes will fit into your macros if you're following either a low carb diet or ketogenic diet.
Portion size is still the best option when you want to include some of these delicious veggie fries as low carb swaps and other keto French Fries recipe. bear in mind they will never get be just like crispy French Fries, but they definitely curb the carb cravings.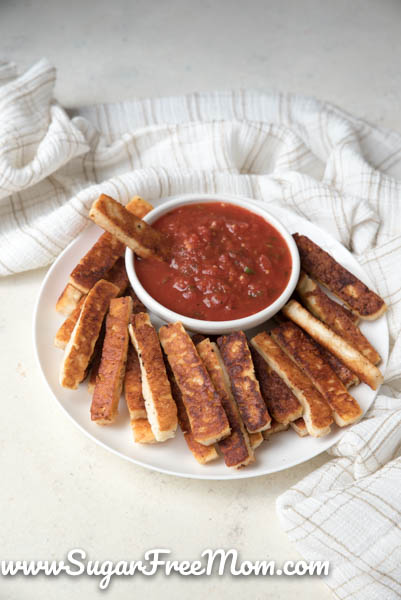 Enjoy these sticks as an appetizer, a snack, or a side dish. They're tasty on their own but event better dipped in keto friendly Quick Marinara Sauce! This recipe comes from my cookbook, Naturally Keto.
Total Carbs: 0g
Net Carbs: 0g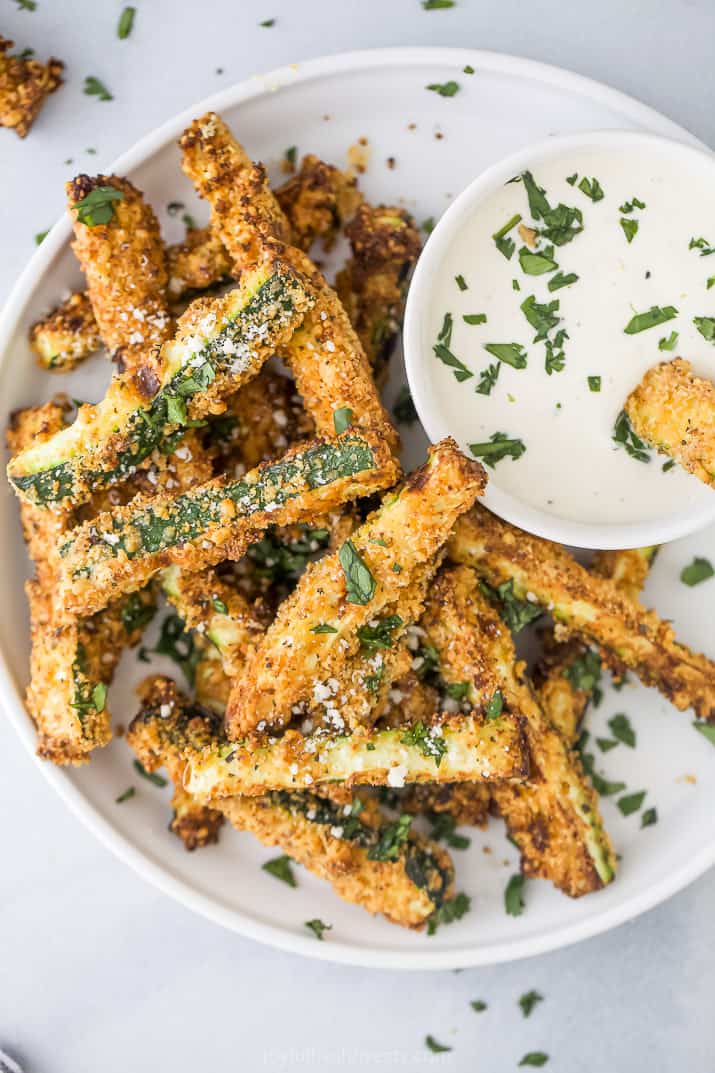 These crispy Garlic Parmesan Air Fryer Zucchini Fries are ready in just 15 minutes. This healthy air fryer recipe makes the best zucchini fries! They are loaded with flavor and make the perfect side or snack!
Total Carbs; 3g
Net Carbs: 2g
There are plenty of vegetables other than potatoes to make fries. Discover how easy it is to make your own gluten free zucchini fries with this simple recipe.
Total Carbs; 3g
Net Carbs: 2g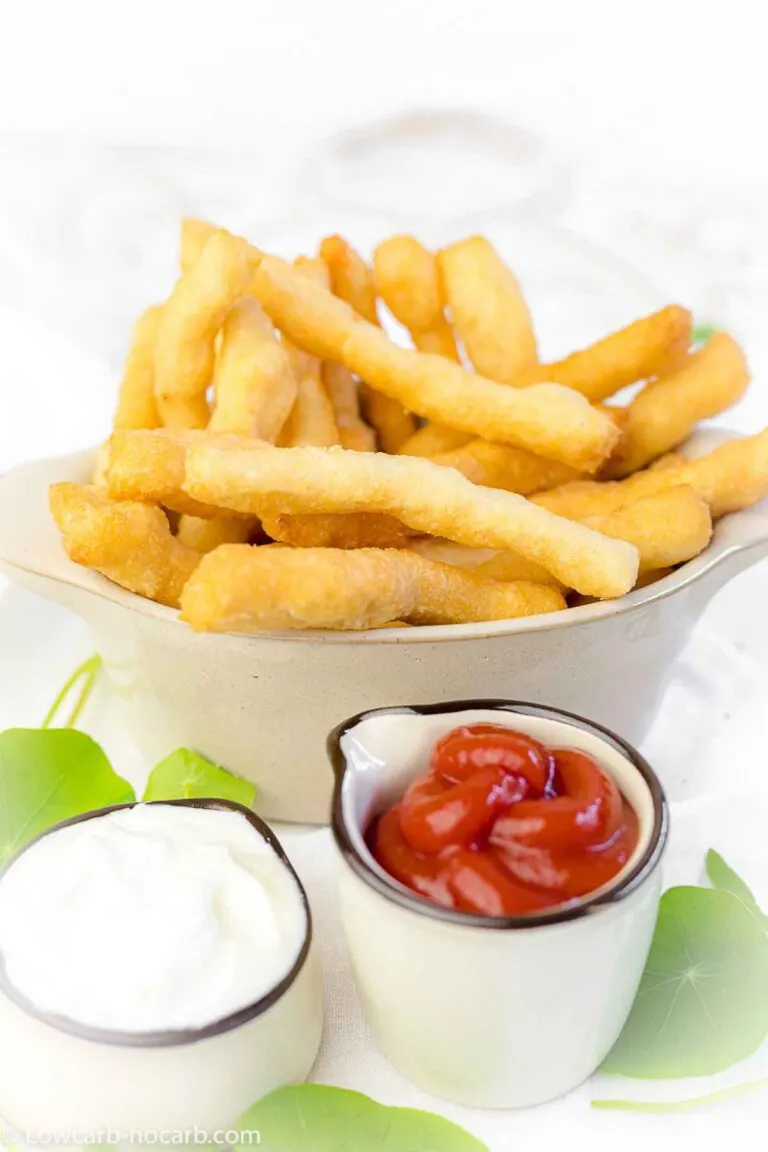 Extra Crunchy and Crispy Keto French Fries, that are unrecognizable from the real potato Fries are finally here. This Low Carb, Gluten-Free, Keto Side Dish without vegetables is going to be remembered for life.
Total Carbs; 4g
Net Carbs: 3g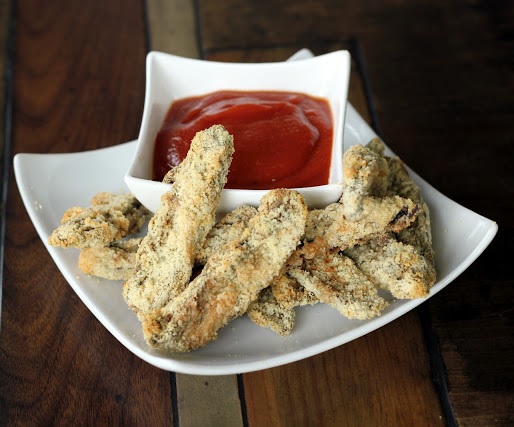 These healthified portobello mushroom fries are so delicious. Bake in 15 minutes with only 2.3 net carbs per serving. Enjoy these along side of a large omega-3-filled grass-fed steak or fillet of salmon!
Total Carbs; 4.2g
Net Carbs: 2.3g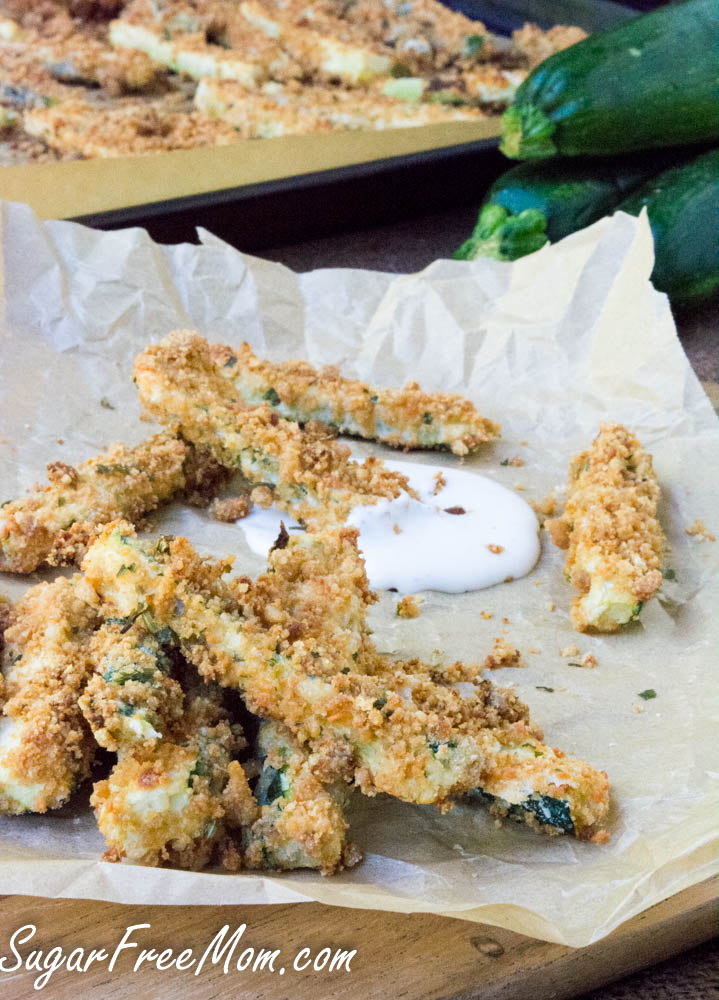 These Low Carb Zucchini Fries are everything you think they are and more! Gluten free, grain free, crispy but oven fried! Taste and texture is outstanding! Crispy, a little salty, soft in the center, the absolute perfect zucchini fry you will ever have!
Total Carbs; 4.7g
Net Carbs: 2.5g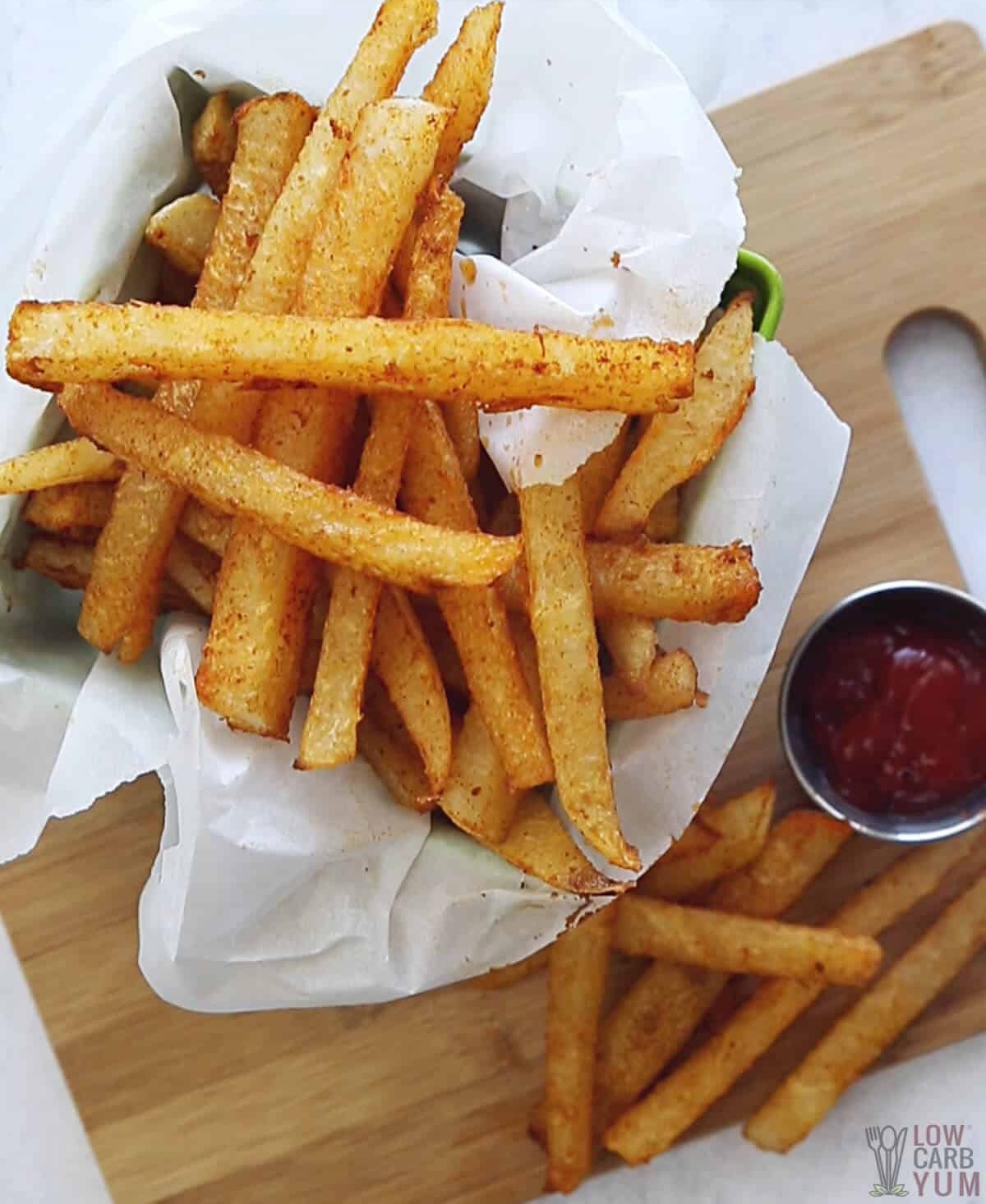 Ahhhh, keto fries. Is there really such a thing as a low-carb french fry? Luckily for you (and me!), there are! My favorite option are the jicama fries, and they are a great alternative to the real thing!
Total Carbs; 5g
Net Carbs: 2g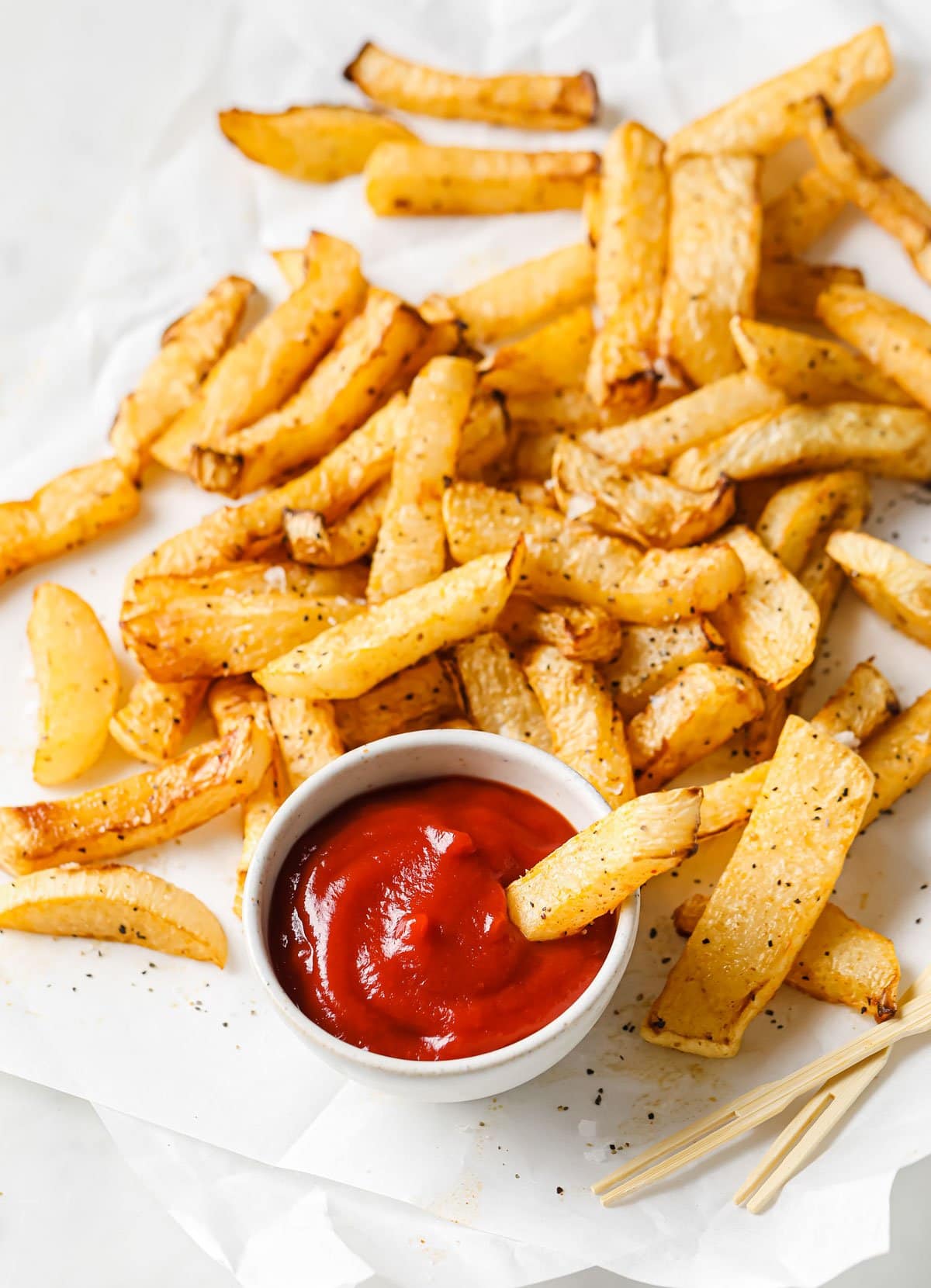 These air fryer turnip fries are a wonderful low carb side dish and a great keto friendly alternative to potato fries. They are deliciously spiced and have crisp caramelized edges.
Total Carbs; 5.4g
Net Carbs: 3.2g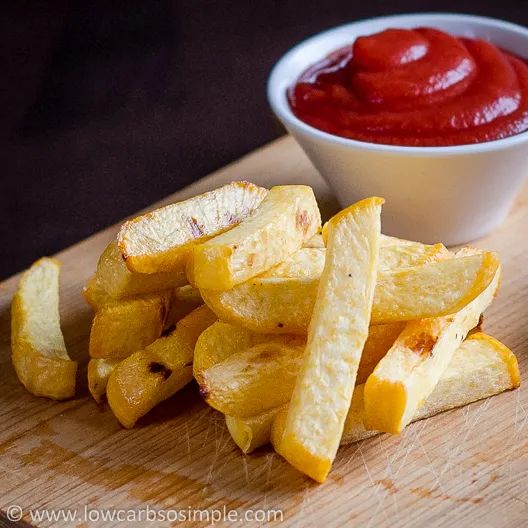 No need for potatoes when you can get your fries in a much healthier and tastier way. Surprise your family with this healthy side dish of turnip fries. These fries are really easy to make and baked in the oven for 25 minutes.
Total Carbs; 5.5g
Net Carbs: 2.5g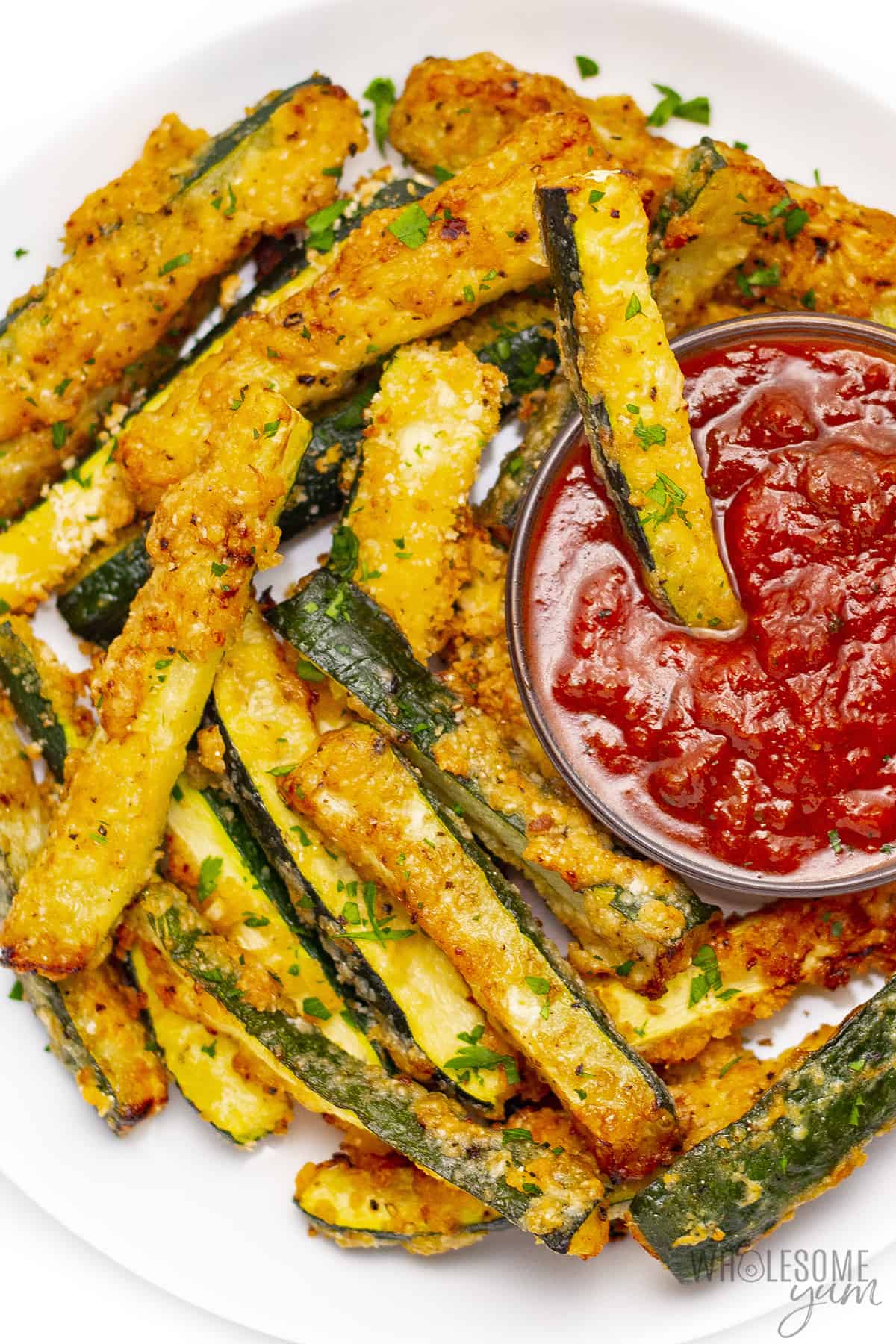 This cheesy baked zucchini fries recipe uses just 5 ingredients and it's low carb! They are golden, crisp, and ready in only 30 minutes. This baked zucchini fries recipe is made to satisfy the toughest cravings for golden, crispy potatoes — in a healthier way!
Total Carbs; 5.5g
Net Carbs: 4.5g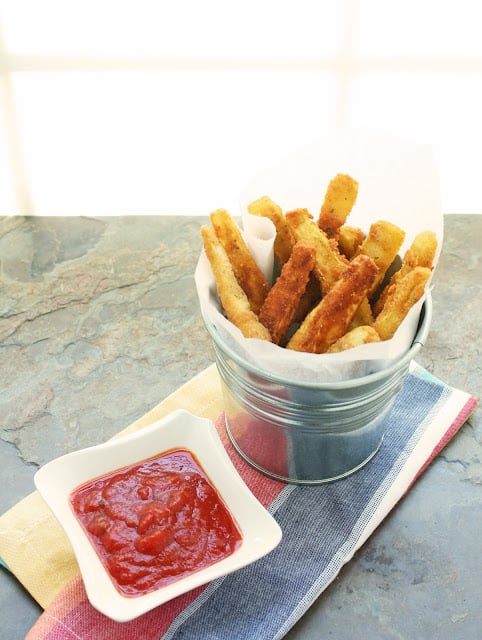 Sometimes I miss french fries. Enter these eggplant "fries." They satisfy my french fry craving on pretty much every level. Crispy – check. Salty – check. Fun to dip – check! Another added bonus is that they are very kid friendly so it's a great way to sneak more veggies into your children's (or husband's!) diet.
Total Carbs; 5.7g
Net Carbs: 4.7g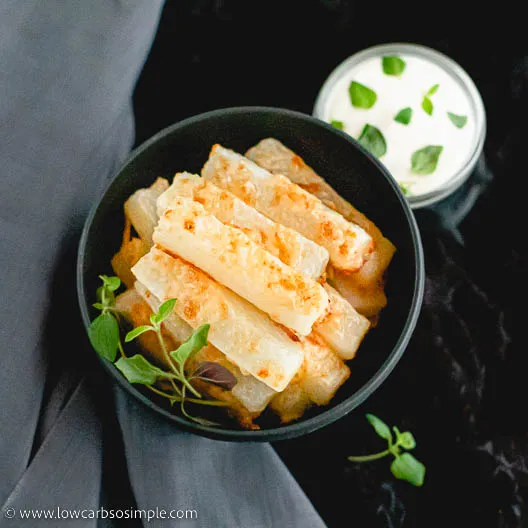 This Parmesan-Dusted Daikon Fries recipe will be a wonderful addition to your repertoire of easy keto appetizers, snacks, and sides. Packed with good-quality protein, high in nutrients, and low in carbs, this recipe is a real winner.
Total Carbs; 5.8g
Net Carbs: 3.8g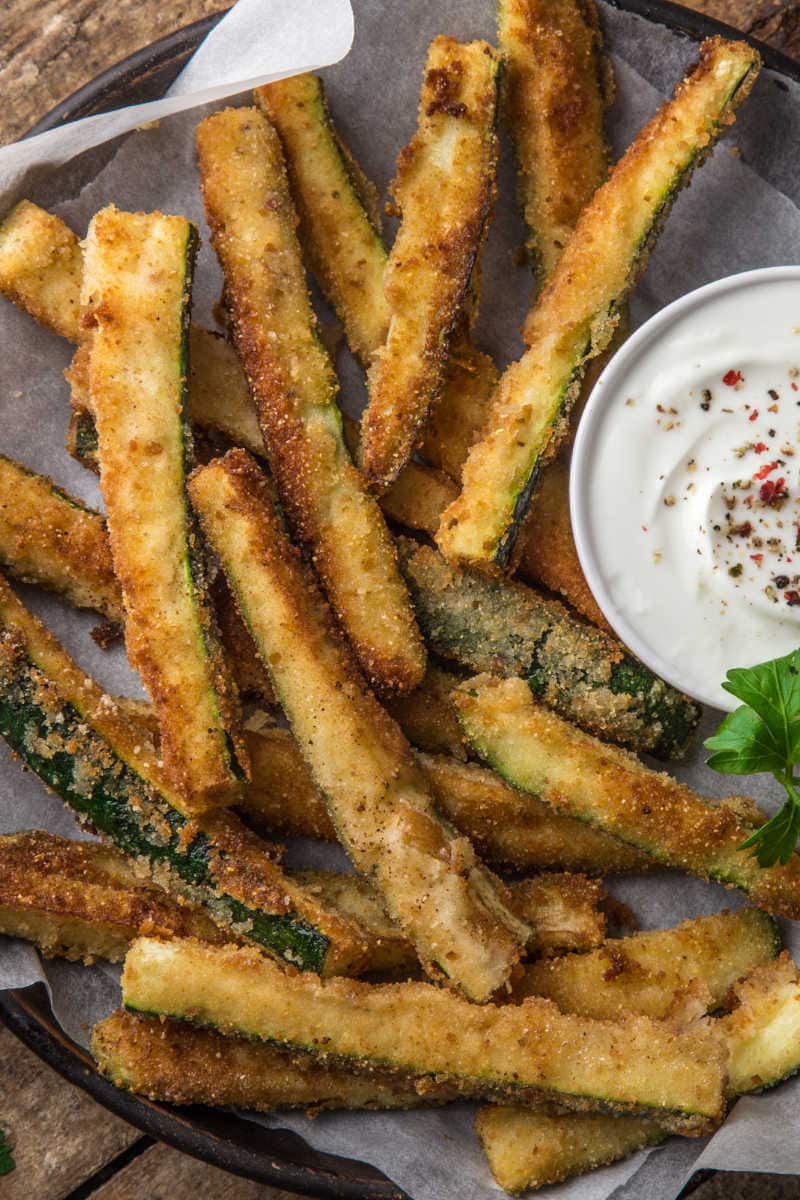 These zucchini fries are so crispy and crunchy, you won't believe they are fried! You can oven bake them or chuck them in the air fryer! They have been a healthier and low carb alternative to traditional potato fries. They take minutes to make and are seriously addictive.
Total Carbs; 6g
Net Carbs: 3g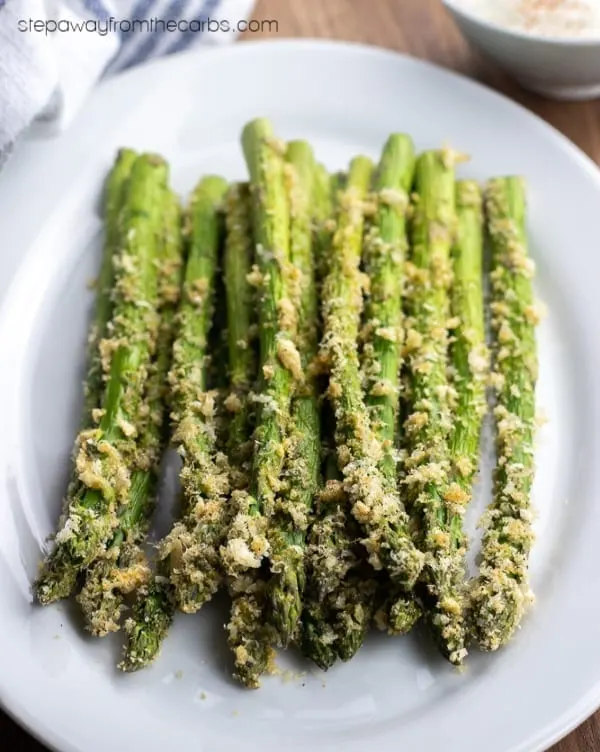 These roasted low carb asparagus fries are ridiculously tasty! And easy to make, too. I love using crushed pork rinds as a low carb alternative to breadcrumbs. this is the first time I have used them to make vegetable fries – and the flavors really work with this asparagus recipe!
Total Carbs; 6g
Net Carbs: 4g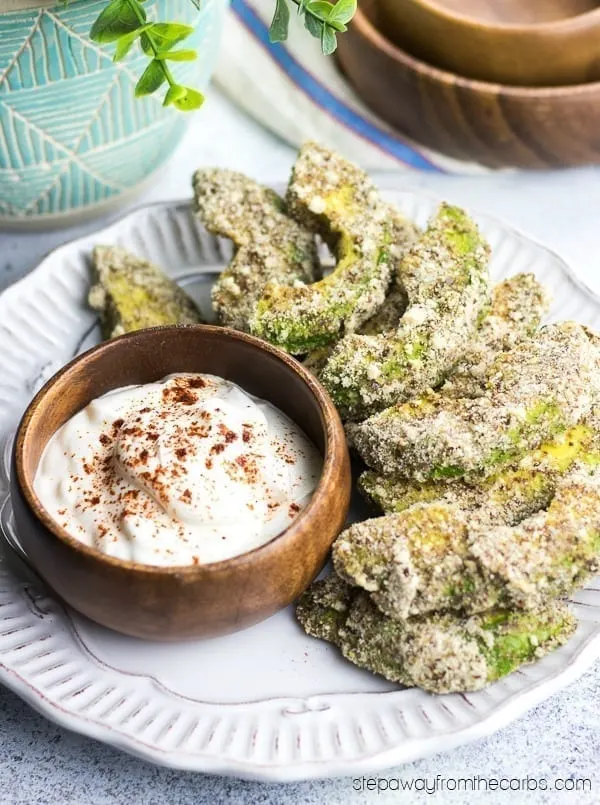 Avocado Fries are amazing to enjoy on the keto diet. I've perfected how to get that crispy on the outside breading and creamy warm avocado in the center in my Keto Avocado Fries, but promise you won't skip the Chipotle Ranch!
Total Carbs; 7g
Net Carbs: 2g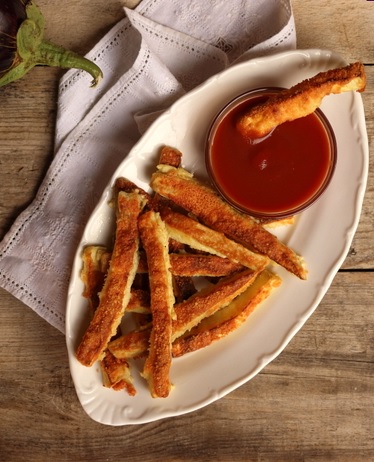 These fries are SO tasty! Since you are going through the preparation to make them, why not do a quadruple batch!? So, what I did was prepare the eggplant fries and instead of baking them all right away, I froze a couple of Ziplocks full so I have an easy addition to dinner on those busy nights!
Total Carbs; 7g
Net Carbs: 3g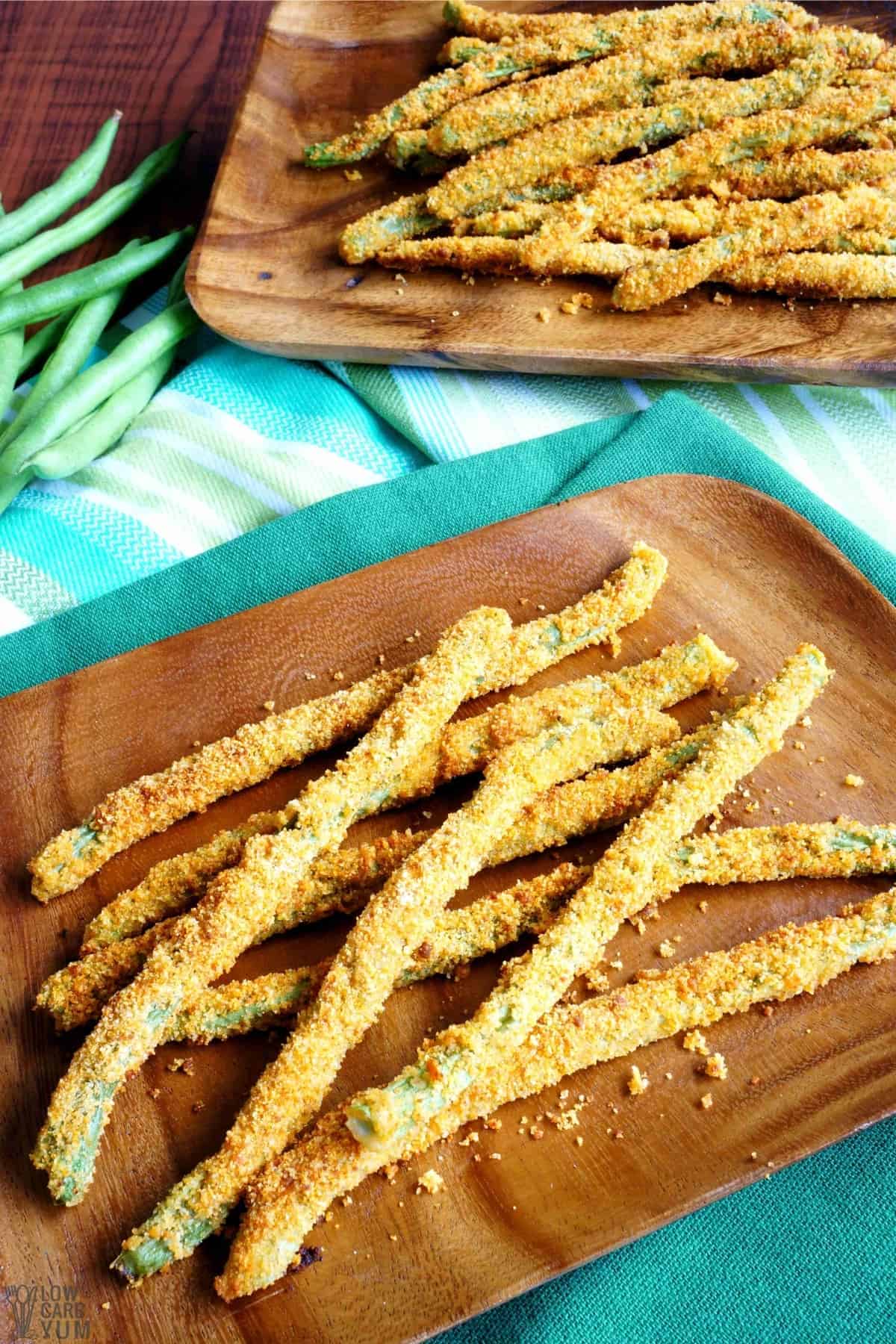 Enjoy these tasty gluten-free green bean fries alone or paired with your favorite grilled meat. Baked with Parmesan cheese and almond flour, these fried green beans are the perfect low-carb side dish!
Total Carbs; 7.6g
Net Carbs: 4.6g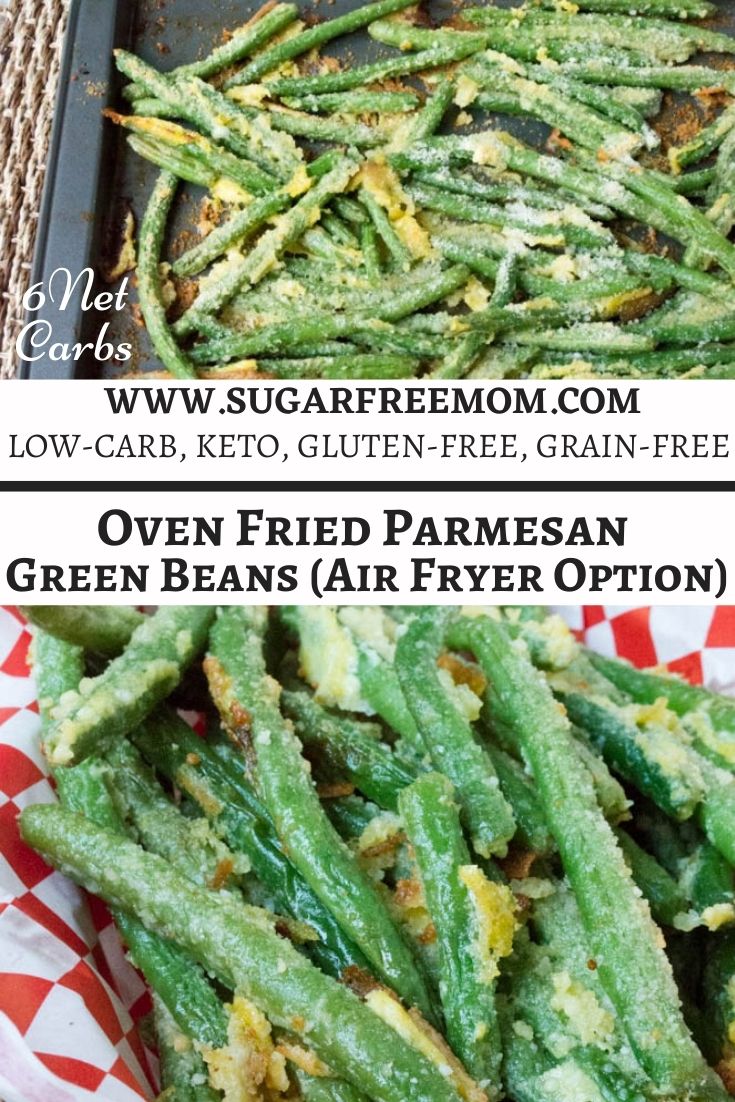 Total Carbs; 8g
Net Carbs: 6g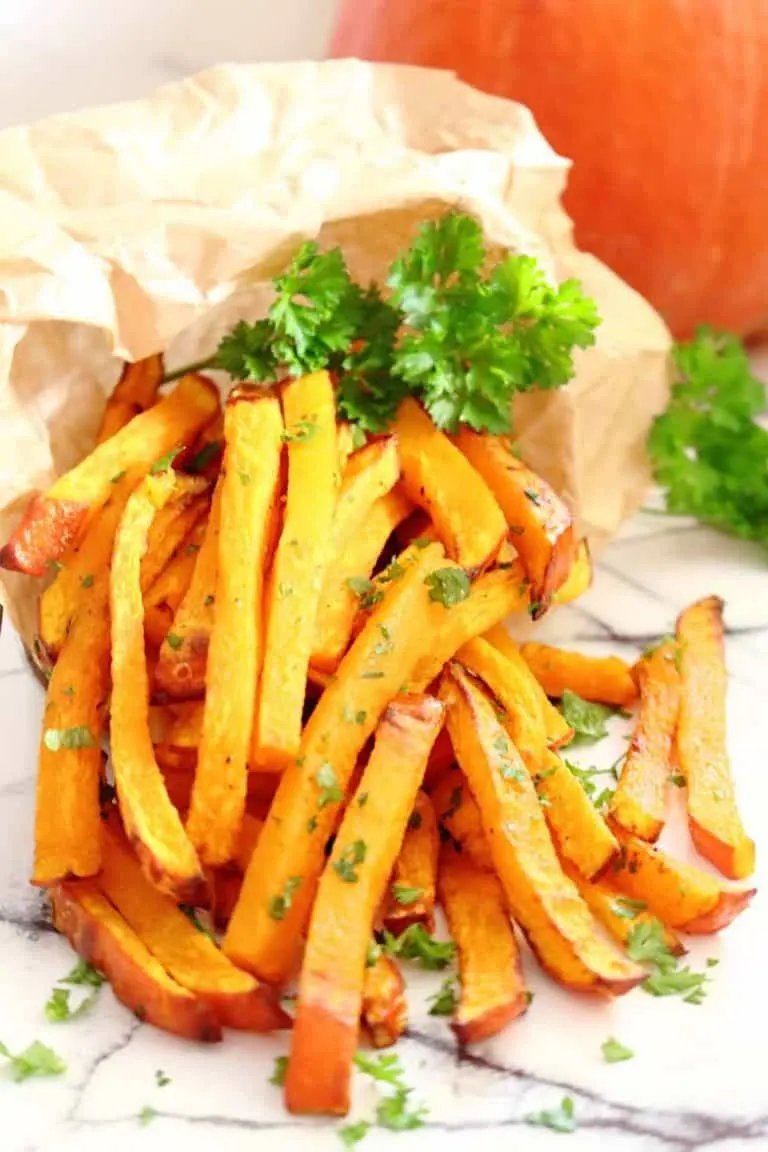 Pumpkin Fries give you the feeling of the real fries or wedges you have been craving for a long time. Easy, Fast, and Tasty. Learn how to bake the pumpkin in the oven and how long to bake fries to get them extra delicious.
Total Carbs; 8g
Net Carbs: 7g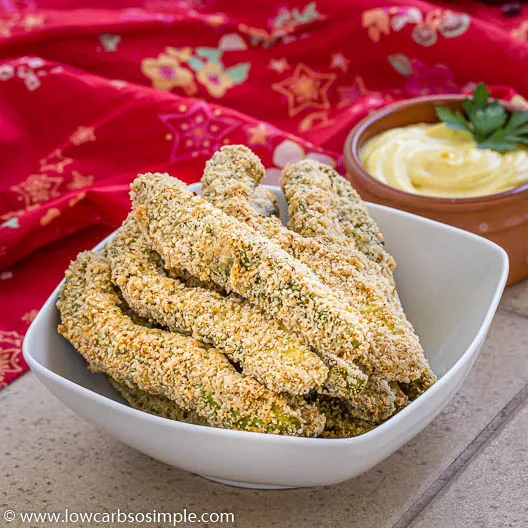 The most popular keto fruit — and the one really low in carbs — gets a tasty coating of almond flour, spices, and salt. Crispy on the outside, extraordinarily soft and tender inside, these avocado fries are a must-try for anybody who wants to enjoy healthy and exceptionally satisfying food!
Total Carbs; 9g
Net Carbs: 3g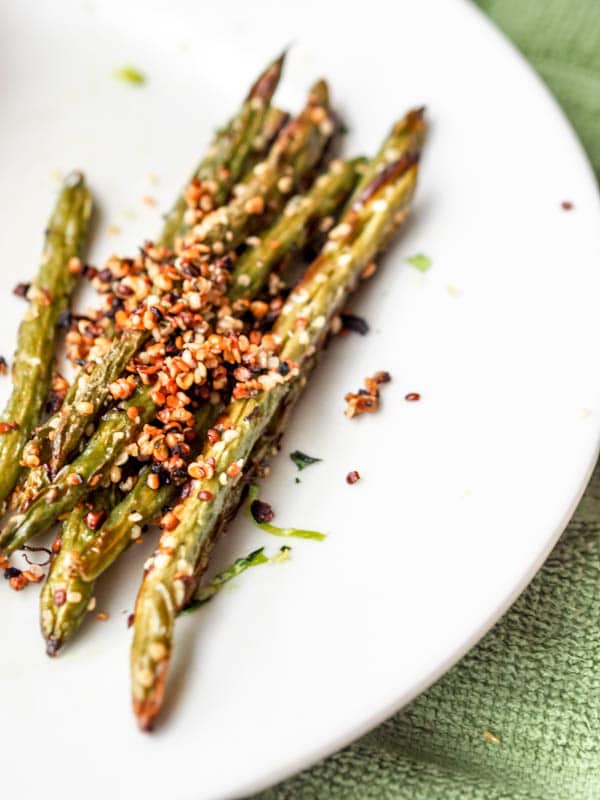 Skip the deep fried calorie filled potato fries and go with uber healthy yet equally delicious baked green bean fries coated in toasted and nutty hemp seeds. Gluten-Free too!
Total Carbs; 9g
Net Carbs: 9g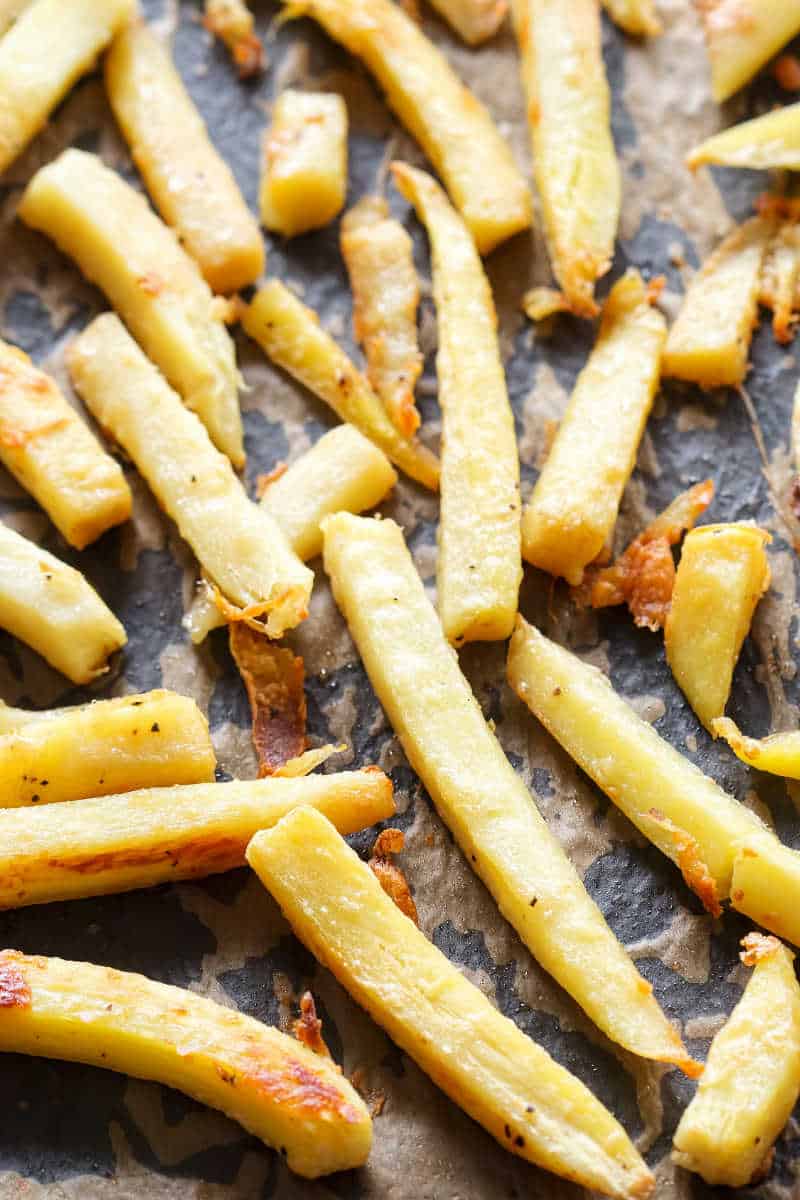 These baked jicama fries are so crispy and crunchy, you won't believe they are low carb! Made with just 3 ingredients, they are a healthy alternative to potato fries! 4 grams net carbs per serving.
Total Carbs; 10g
Net Carbs: 4g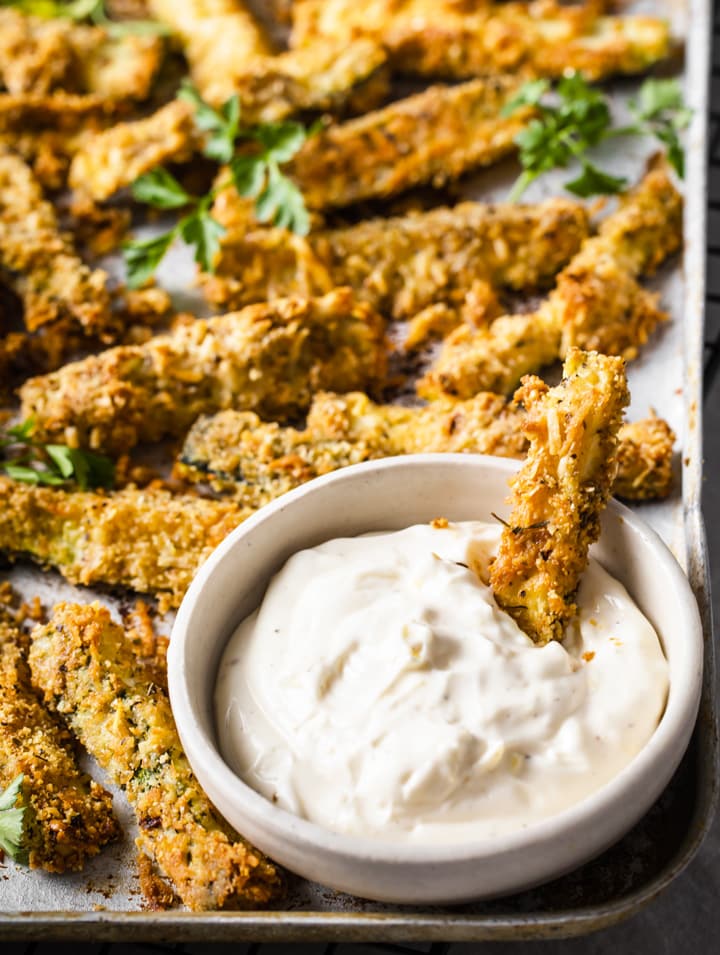 These crispy baked keto zucchini fries are the ultimate side dish, snack or appetizer - crunchy on the outside and soft on the inside. Check out my secret coating ingredient that ensures your fries will NEVER be soggy! This tasty recipe is low carb and gluten free.
Total Carbs; 10.7g
Net Carbs: 4.9g

Rutabaga is a great substitute for potato fries. It has almost the same texture as a white potato but with less carbs and calories, making it a nice option for the low-carb track. You will find this recipe in my new book, The 30-Day Sugar Elimination Diet, page 196.
Total Carbs: 11g
Net Carbs: 9g
Another great alternative if you're just looking to make an easy swap for potatoes in a soup is using daikon radish as the potato.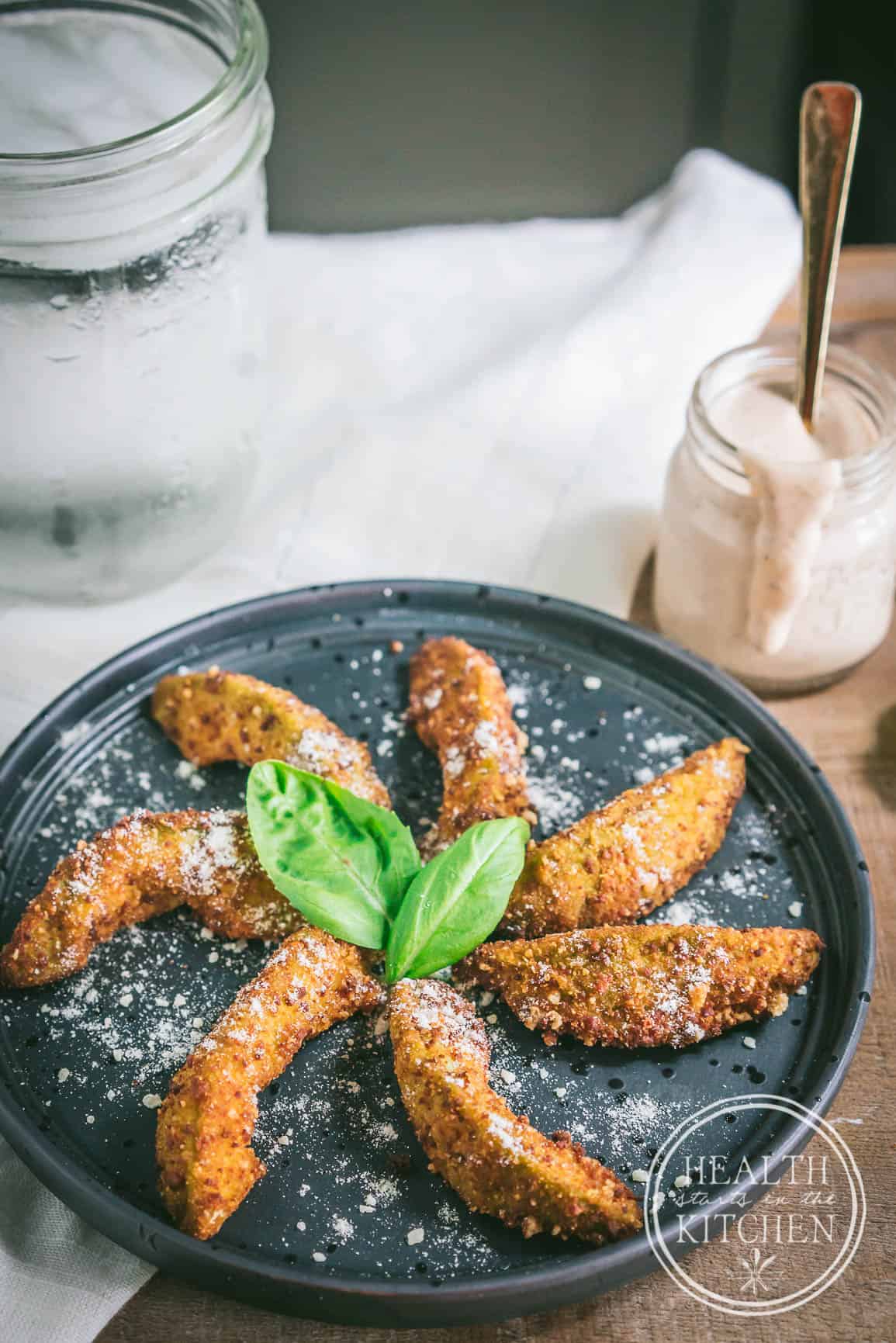 These low carb avocado fries are addictive! A super soft middle with a crunchy, nutty coating, all served with a creamy chipotle dip. Keto and gluten free recipe! You can serve these low carb avocado fries as a low carb appetizer, snack or side dish!
Total Carbs; 15g
Net Carbs: 5g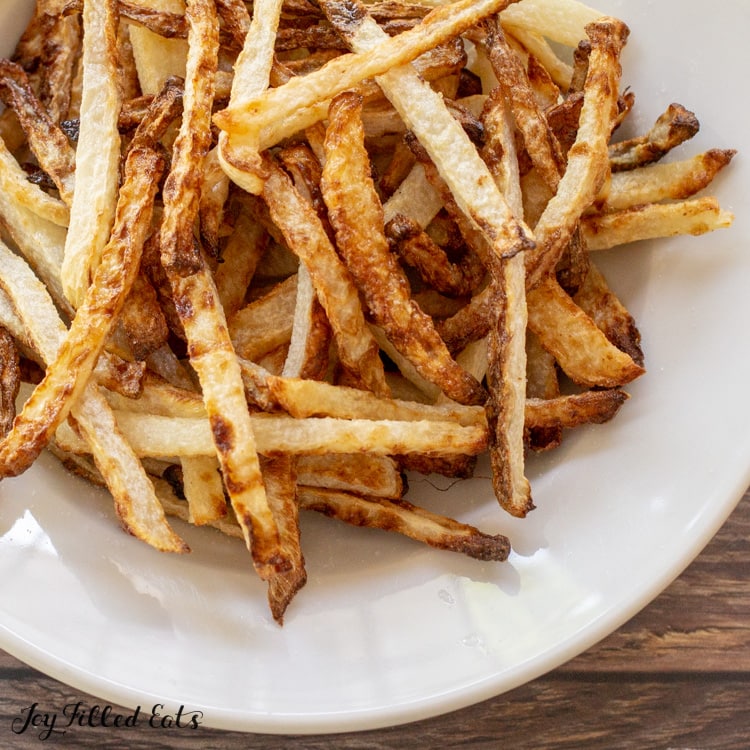 These homemade keto fries are a staple in my house. Once you taste their crispy exterior and soft interior, you're going to fall in love with these jicama fries. Serve with your favorite dipping sauce, and you have a fantastic appetizer or side dish to please any crowd.
Total Carbs; 15g
Net Carbs: 7g

Learn how to make jicama fries in the air fryer, with just 4 ingredients. They are easy, CRISPY, low carb, and taste like potatoes! If you've been looking for a low carb potato replacement, this crispy jicama fries recipe is for you! Perfect for a healthy appetizer, side dish or snack!
Total Carbs; 15.6g
Net Carbs: 7.1g