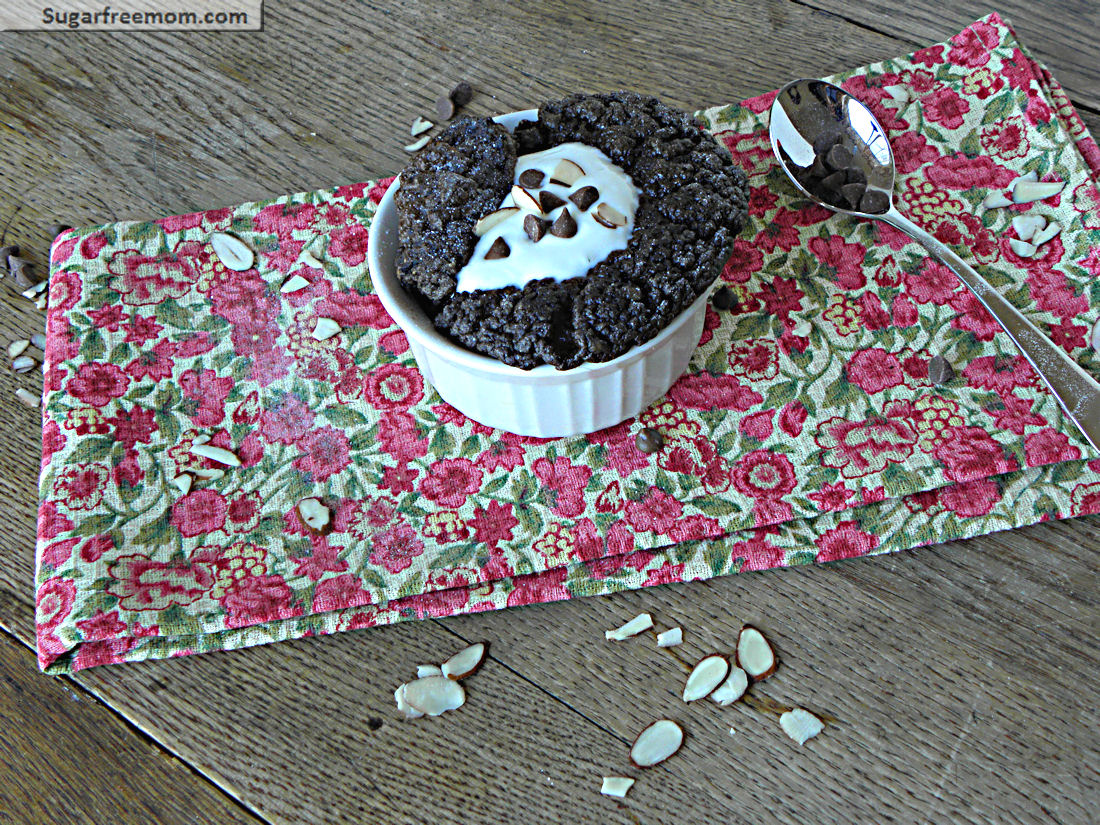 Sometimes you just need chocolate. Sometimes you just need something sweet but not too sweet so you crave more chocolate. Sometimes you need cake. Or a souffle.
While this isn't a typical souffle that you whip egg whites and sugar together, it's kind of the same idea without the sugar of course!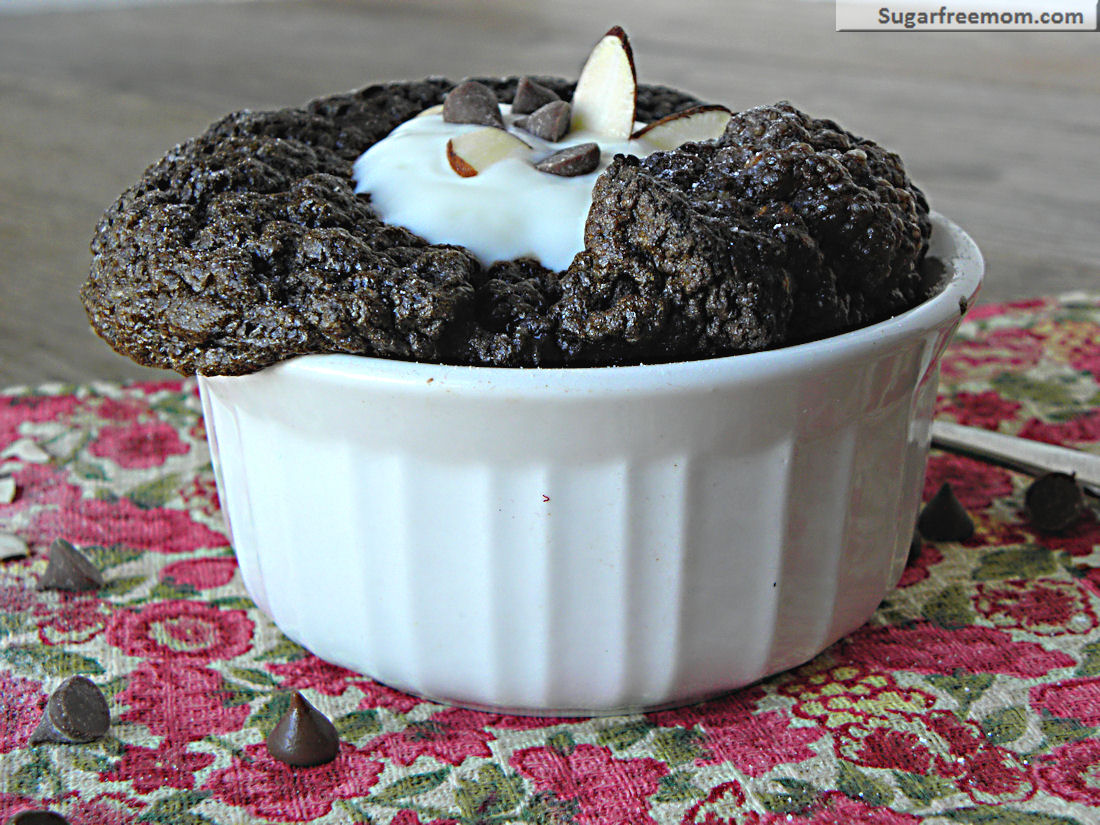 It's all for one here and less than 1oo calories and only 2 Weight Watchers points plus! I call this a win. Oh and it can be made in less than 20 minutes!
My advice? Only make one when needed. Having extra around, probably not the best idea if you are watching your weight and trying to lose. It's really good!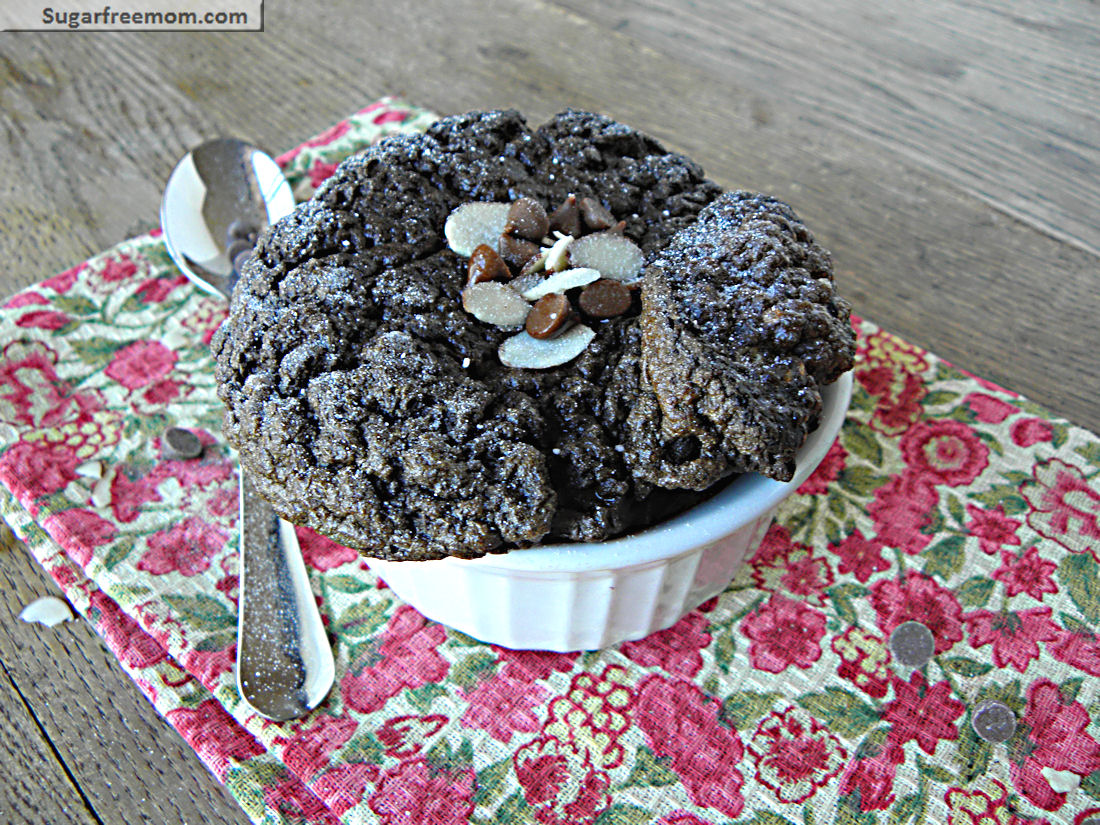 Of course you could always split this recipe for 2 people by just making the batter and pouring into two ramekins instead of one. Than split the calories and nutrition info in half as well. Still good, just less of a puffy cake yumminess for yourself!
All ingredients can easily be subbed. You can use coca powder in place of carob powder. You can use whatever milk you like in place of almond milk. You can replace stevia with a stevia of your choice. You can even use 1 egg white instead of a ¼ cup if you don't normally buy egg whites in cartons. Just remember nutrition info will change will substitutions.
You're welcome. 🙂
Nutrition Info
Servings: 1* Calories per serving: 89* Fat: 1g* Cholesterol: 0mg* Sodium: 235mg* Carbs: 16g* Fiber: 2g* Sugars: 4g* Protein: 6g* Points+: 2*
Individual Chocolate Souffle: [Gluten, Dairy & Sugar Free]
[sc:Ziplist]
Ingredients
1 tablespoon gluten free flour [I used King Arthur]
1 tablespoon carob or cocoa powder, unsweetened
3 tablespoons almond milk, unsweetened
1 egg white
1 teaspoon baking powder
½ teaspoon powdered stevia
a pinch of cinnamon
Directions
Preheat oven to 350 degrees. Spray a 7 ounce ramekin with nonstick cooking spray. Whisk together all ingredients. Pour batter into ramekin. Bake for 18-25 minutes or until center looks slightly dry and set. Dust with powdered swerve sweetener, sliced almonds and carob chips if desired.