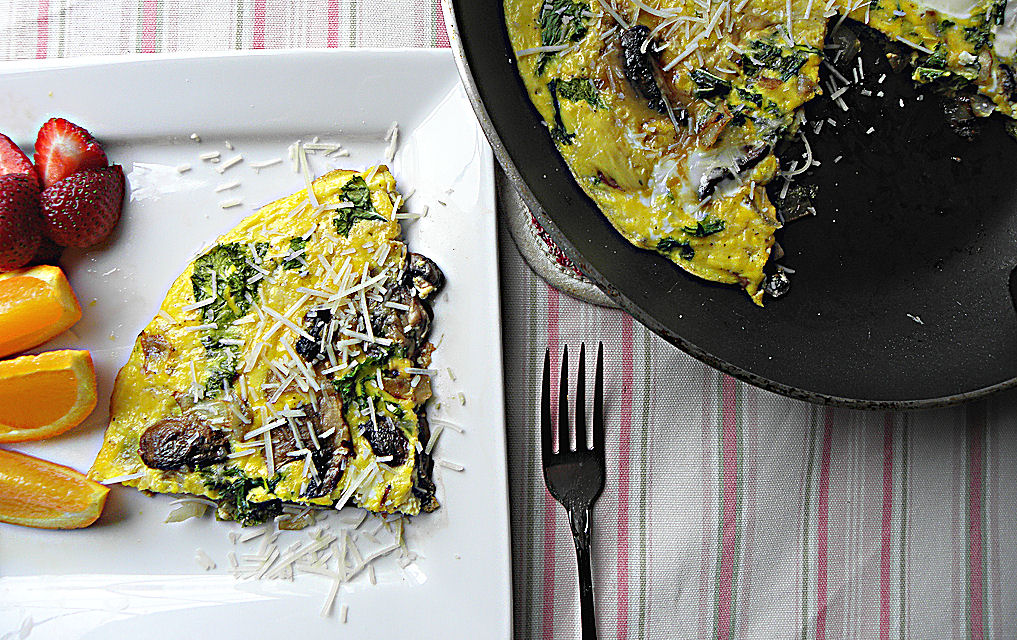 Simple meals are a mom's best friend. Quick, healthy and economical are even better!
This may not be my kids favorite meal, but it's certainly the hubby and my favorite! The veggies used here can easily just be changed to whatever you like. My kids would just prefer spinach and cheese. But I had some left over kale from another recipe and wanted to use it up and boy was this DELISH!
You have the basic recipe here and now you can experiment! Let me know if you do. 🙂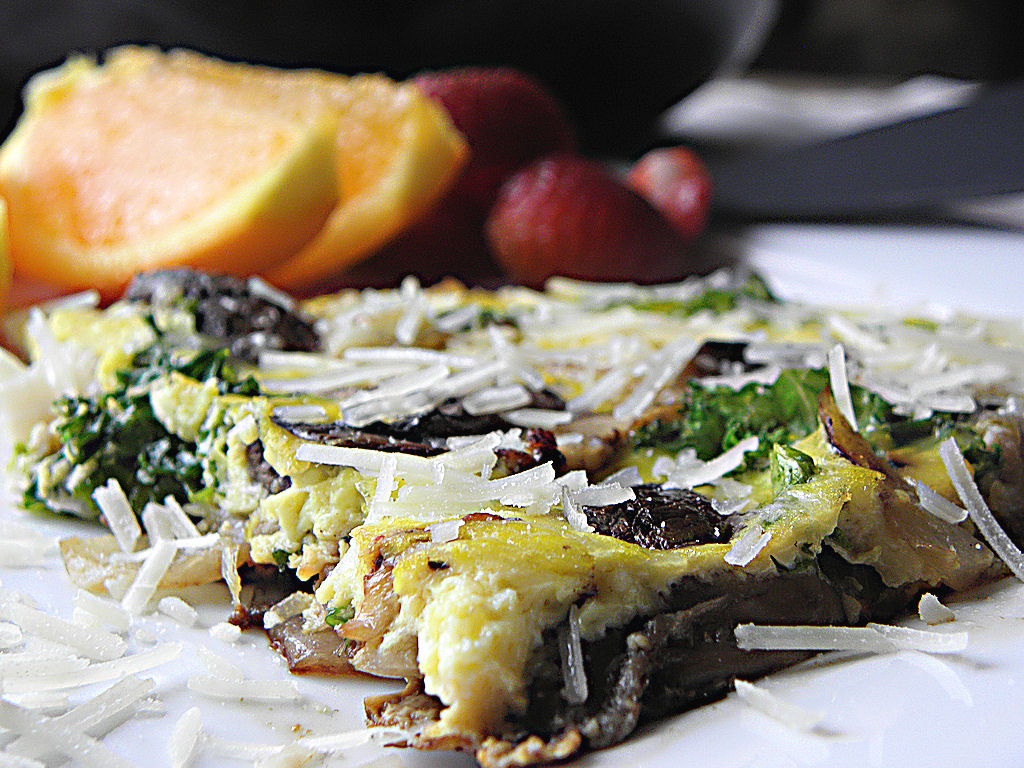 Nutrition Info
Servings: 6* Calories per serving: 117* Fat: 7g* Fiber: 1g* Carbs: 5g* Protein: 9g* Points+: 3* Old Points: 3*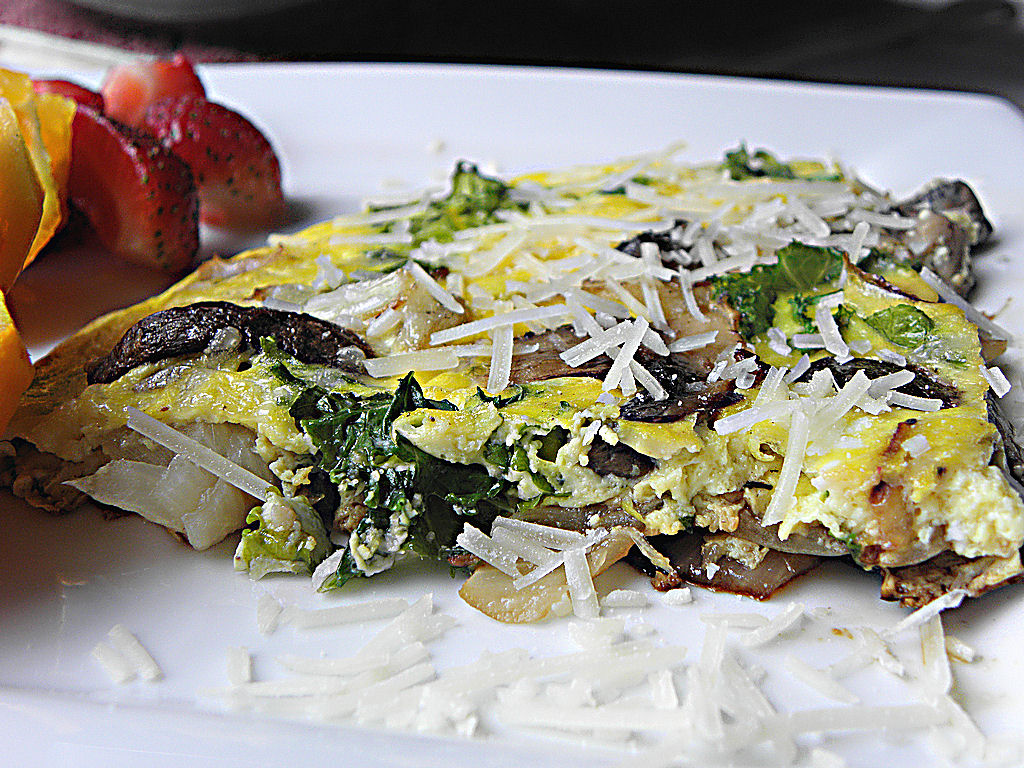 Do you have a crust in the freezer you want to use up instead? Then make this Broccoli Cheddar Quiche.....so good!
It's an easy meal for breakfast, lunch or dinner! Spinach can be substituted for the kale as well. What kind of frittata's do you make?
Do you have any recipe requests or something you'd love to see get a healthy makeover?
Healthy Kale Mushroom Frittata
[sc:Ziplist]
Ingredients
1 tablespoon olive oil
1 teaspoon minced garlic
1 cup chopped onion
1 cup chopped kale, stems removed
1 ½ cup sliced mushrooms
4 eggs
2 egg whites
¼ cup milk ( I used 1 %)
¼ cup grated Parmesan cheese
¼ teaspoon salt
pepper to taste
Directions
Heat the oil in a saute pan then add the garlic. Cook a few minutes, careful not to burn it.
Add the onion and mushrooms and cook until the onion is yellow in color.
Add the kale to the pan and cook until wilted.
In a bowl, mix the egg, whites, milk, cheese and salt/pepper.
Pour the egg mixture over the vegetables and reduce heat to low. Cook on stove until outer edges of egg are set and middle is not runny.
Broil in the oven for 4-5 minutes to completely cook the top of the frittata.
Top with some grated Parmesan cheese and enjoy warm.