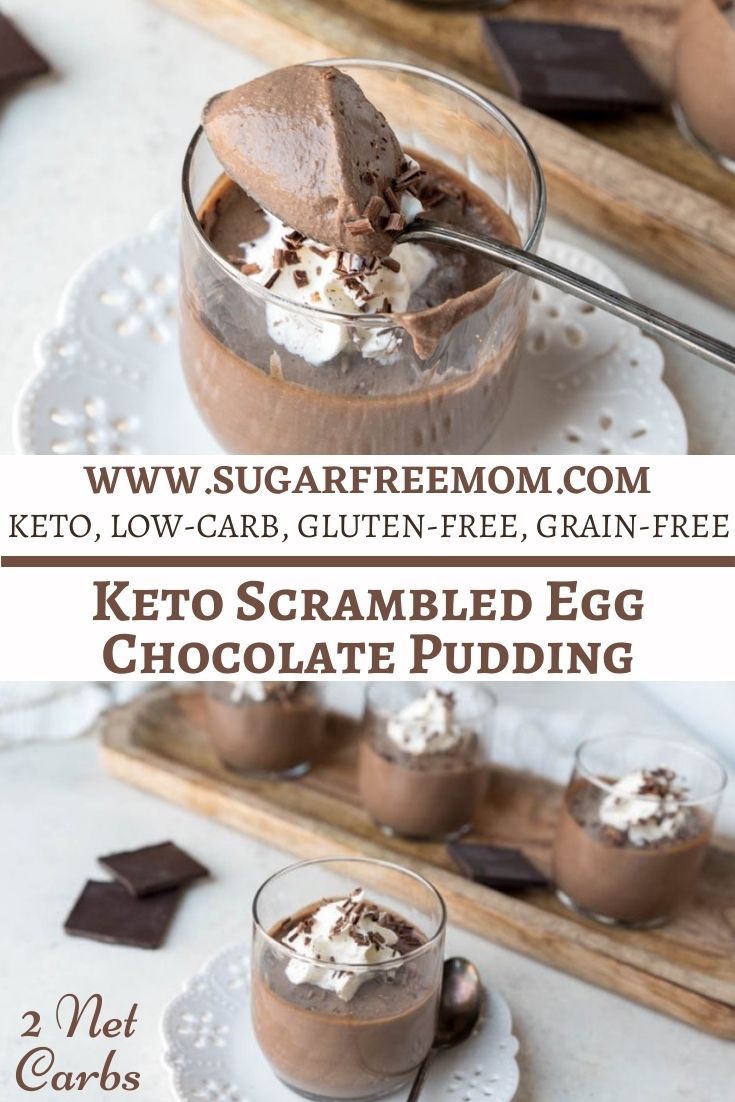 This super easy and quick, delicious protein pudding is secretly made with eggs and no one will know! This recipe is ideal if you have family, especially children who don't like eating eggs. 2 eggs per serving in this sugar free keto chocolate pudding!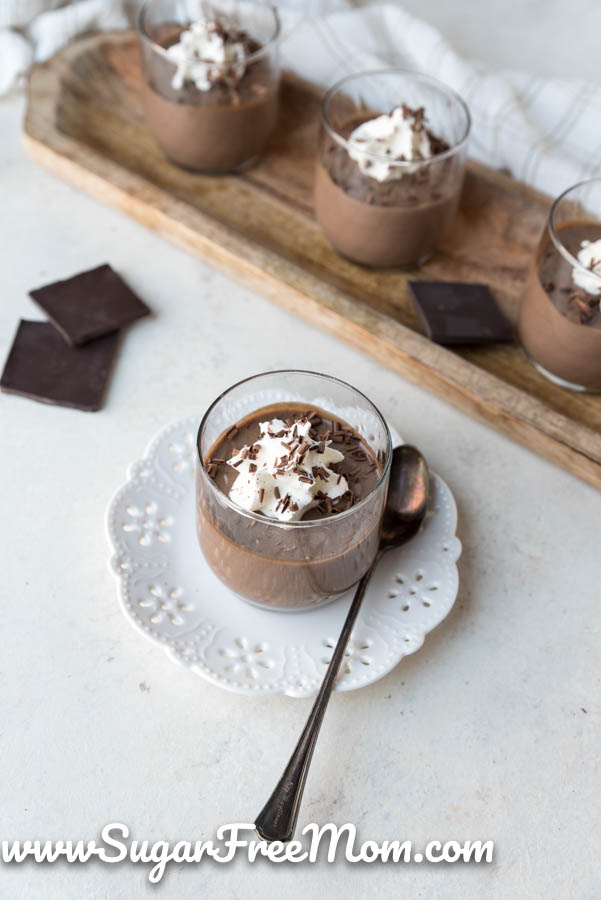 SUGAR FREE CHOCOLATE PUDDING
Sugar Free Chocolate pudding is one of my most favorite keto desserts and one you can easily make using your favorite sugar free, low carb sweetener of choice.
For this sugar free chocolate pudding I chose Swerve Confectioners sweetener but other delicious low carb sweeteners are simple to swap with. Just add a small amount of your favorite low carb sweetener and taste and adjust as you need.
The favorites I am currently enjoying with no after taste are Better Than Sugar by Sweetleaf and liquid Allulose. Though Chocolate Liquid Stevia would also be delicious in this sugar free chocolate pudding.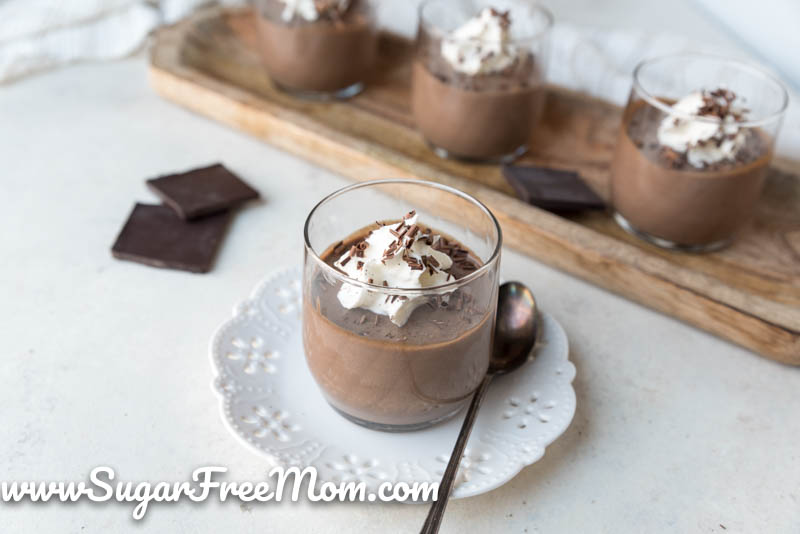 MARIA'S HARD BOILED EGG PUDDING
My good friend and fellow food blogger Maria Emmerich, is the mastermind behind this genius idea to add eggs to pudding to get her son who hated eggs when he was a toddler to get in more protein. You can read about her story and see her hard boiled egg pudding recipe here.
I adapted from her recipe over the last year since my teenage daughter also just hates eggs. I did start with the amount of hard boiled eggs Maria uses in her recipe but found the smell was a dead giveaway, at least for my family.
I ended up reducing the eggs to 6 and that did seem to help with the smell. But I also wanted to reduce the time involved in making this recipe since I often make it when my daughter is not in the house.
One day I just scrambled eggs and she wasn't home and I told my husband, "I'm going to see if scrambled eggs as opposed to hard boiled will still produce a creamy pudding"! He wasn't quite sure it would work, but YES IT DID!!!
I am super grateful for Maria for sharing her lovely egg recipe and I even asked her if would mind me sharing my scrambled egg pudding recipe adapted from her, and of course, she was perfectly fine with it, thank you Maria!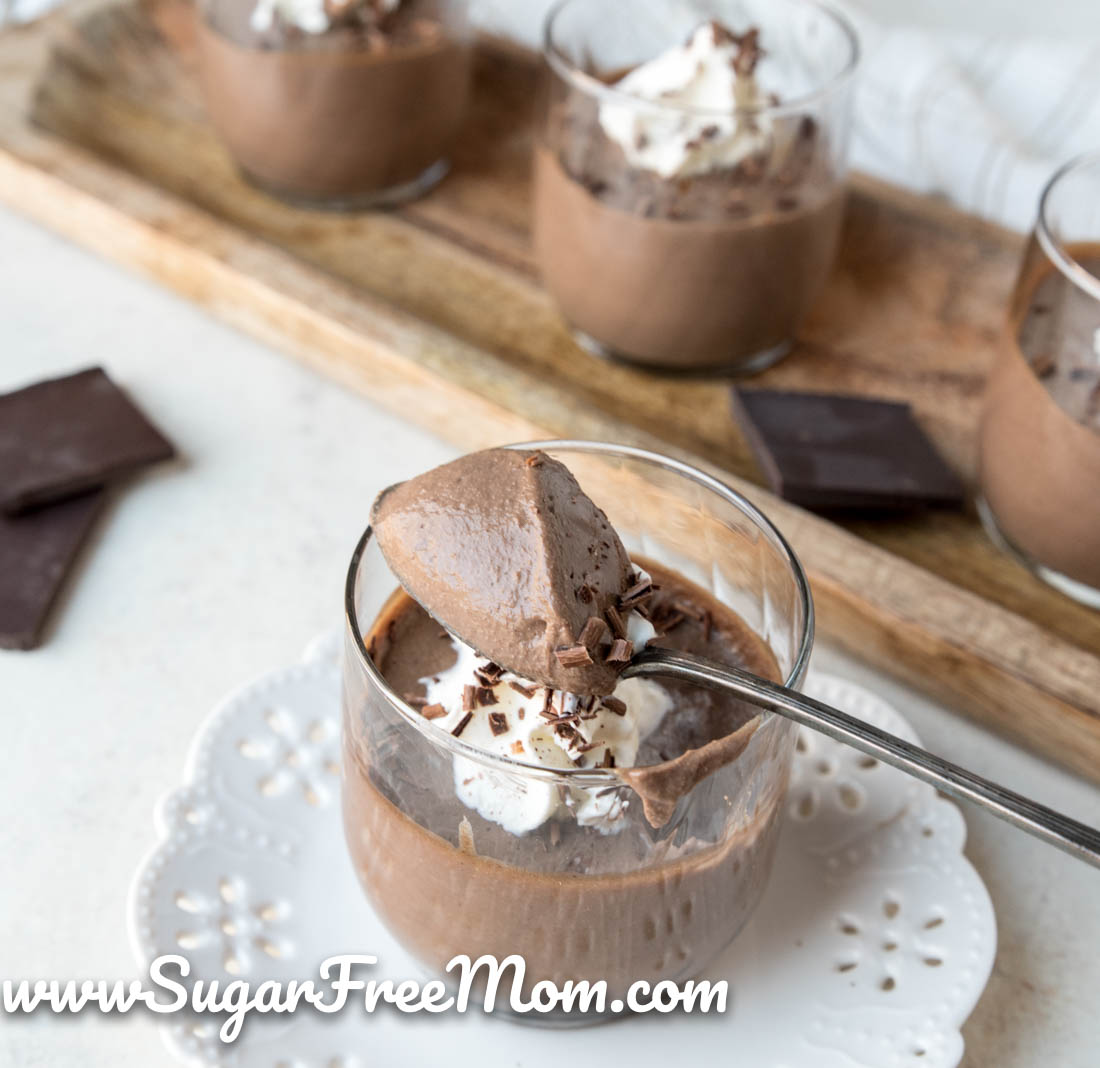 NO EGGY TASTE
My daughter has been eating this pudding for the whole year of 2020 and had no idea she was eating eggs!
I will have to tell her or she will soon find out when she helps me make a Reel on Instagram for this scrambled egg pudding! I promise you, that even your most difficult picky eater, will not detect the eggs in this chocolate pudding!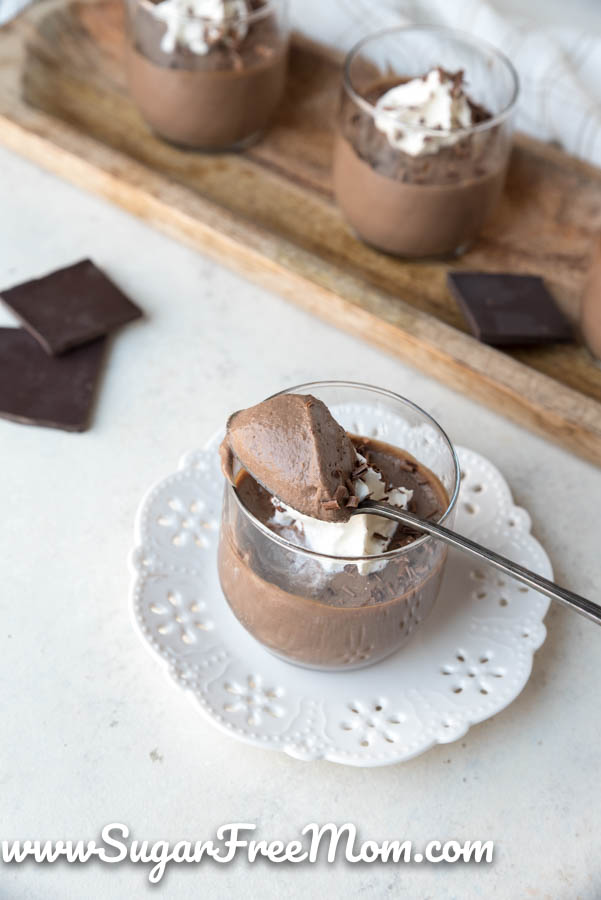 MAKE AHEAD BREAKFAST PUDDING
My Scrambled Egg Chocolate Pudding has 2 eggs per serving making this a super nutritious way to start the day or break your fast!
If you worry the kids will find out it's made with scrambled eggs and then not eat it, just make this when they are not home.
Prepare the recipe as is, separate into individual servings and cover. Store in the fridge for you to 4 days. The kids will be so excited that you will let them eat pudding for breakfast!
SUGAR DETOX COURSE TESTIMONY
Ann says, I weighed and did measurements this morning. In 6 weeks, I have lost 12 pounds and 11.5 inches. My A1C went from 7.5 to 6.7. My doctor just cut my blood pressure medicine in half.
Joining this group is the best thing I could have done for my health. I have met so many wonderful people who have become life long friends.
Brenda, I can't thank you enough for always being there for us with your knowledge, wonderful recipes and just being you. You have made this journey so much more enjoyable. I look forward to each week. I will definitely be joining the alumni group. See everyone there!!
MORE KETO PUDDING RECIPES: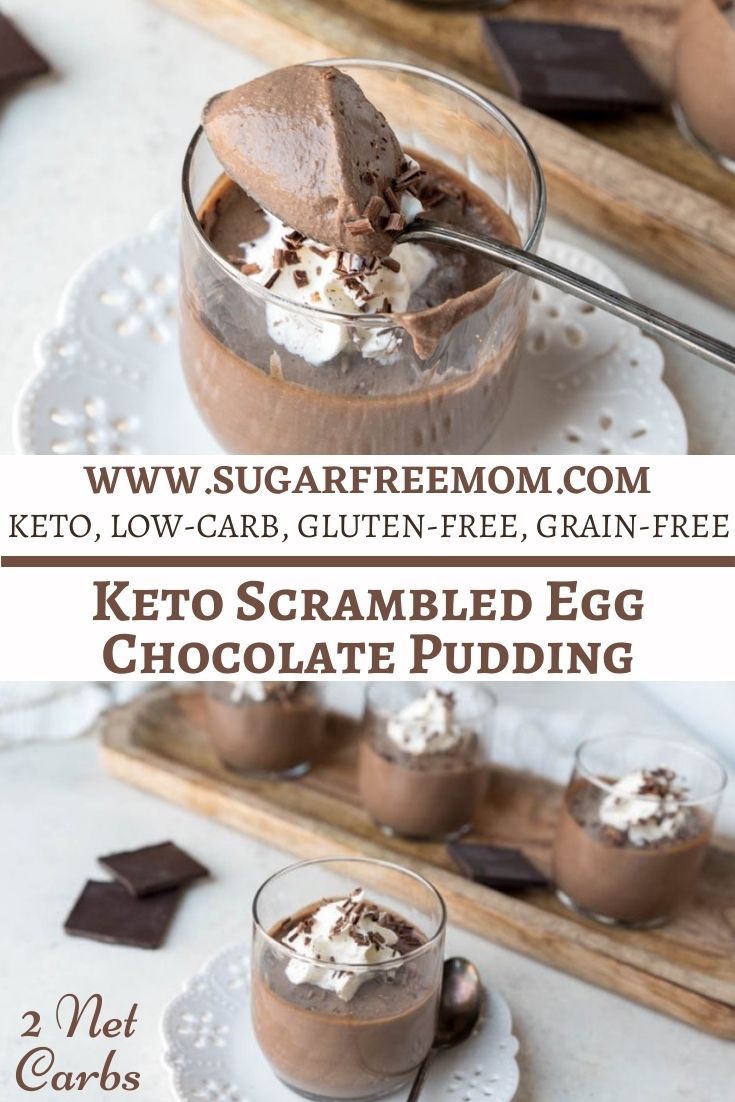 Scrambled Egg Chocolate Pudding FAQs
Can I swap the almond milk?
Yes you can swap the unsweetened almond milk with coconut milk if you have a nut allergy. Canned coconut milk will make the pudding thicker in texture.
Can I change the low carb sweetener?
Yes if you don't want to use Swerve confectioners you can swap it with any sweetener you like. I do not recommend any granular sweetener which will make the pudding grainy in texture. Please use my Sweetener Guide & Conversion Chart.
Do you have other flavors of this pudding?
Yes if you don't want a chocolate pudding, I also have a Banana Pudding and a Vanilla Pudding.
SCRAMBLED EGG CHOCOLATE PUDDING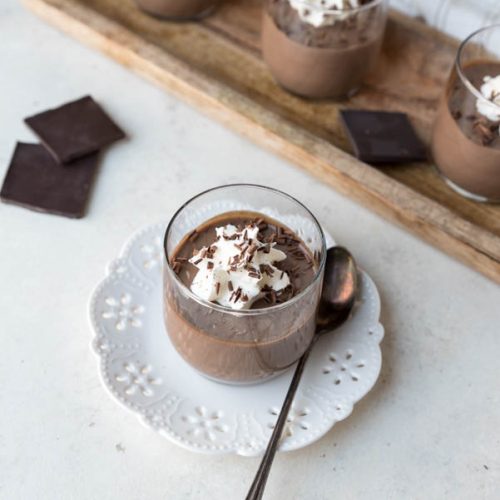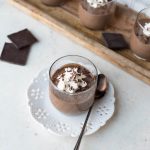 Print
Scrambled Egg Chocolate Pudding (Sugar Free, Keto, Low Carb)
Instructions
Place your scrambled eggs into a high powered blender with the rest of the ingredients. Blend until completely smooth in texture. Taste and adjust your sweetener if needed.

Pour batter evenly into 4 serving glasses and refrigerate until set, about an hour.

Store in the fridge covered, for up to 4 days.
Notes
Net carbs: 2g
This recipe was first published in March 2021.
Nutrition
Serving:
1
serving
|
Calories:
163
kcal
|
Carbohydrates:
5
g
|
Protein:
13
g
|
Fat:
11
g
|
Saturated Fat:
3
g
|
Trans Fat:
1
g
|
Cholesterol:
372
mg
|
Sodium:
215
mg
|
Potassium:
140
mg
|
Fiber:
3
g
|
Sugar:
1
g
|
Vitamin A:
541
IU
|
Vitamin C:
1
mg
|
Calcium:
59
mg
|
Iron:
2
mg