Looking for a family friendly and easy weeknight meal? This is a winner! My kids and picky hubby love these little mini personal meatloaves. One is a perfect portion for a healthy dinner with some veggies, salad and healthy carb.
This recipe is an adaption to my older recipe called, Turkey Meatloaf Muffins. Reason for the adaption? The muffins use only a pound of meat and only make 10, BUT they are UNDER 100 calories for 1 and only 3 Weight Watchers points for one so super perfect for a lunch meal. Also it uses whole wheat bread crumbs so I changed that as well.
These are easy to make ahead and freeze once cooled in a gallon bag. I live for make ahead meals, don't you? So nice to pull out of the freezer when your dinner plan flew out the window due to sickness or something else in life as a momma!



USA Pans 8-c. Nonstick Mini Loaf Panel Pan

When I made the older recipe in the muffin tin I didn't have this cute little mini loaf pan. As soon as the hubby bought me one I've found lots of uses for it.
Do you have a cute mini loaf pan? If not why not get yourself a gift for Christmas! 🙂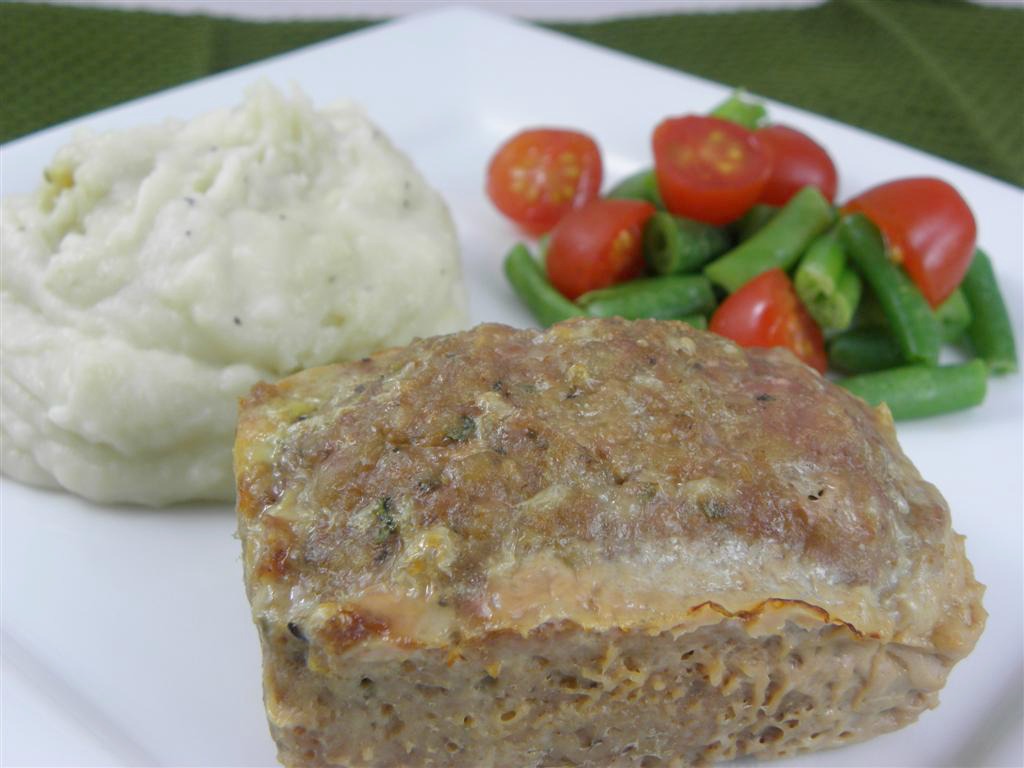 Nutrition Info
Servings: 12* Calories per serving: 194* Fat: 11g* Cholesterol: 114mg* Sodium: 364mg* Carbs: 3g* Fiber: 1g* Sugars: 0g* Protein: 20g* Points+: 5*
Healthy Mini Turkey Meatloaves: Gluten Free

[sc:Ziplist]
Ingredients
2 ½ pounds ground turkey
2 eggs
½ cup milk, 1%
½ cup rolled oats, gluten free
½ cup Parmesan cheese, grated
2 tablespoons flaxseed meal
¼ teaspoon pepper
1 teaspoon salt
2 teaspoons garlic powder
Directions
Preheat oven to 350 degrees.
Combine all ingredients in a bowl and mix well.
Spray a 12 capacity mini loaf pan with cooking spray.
Bake for 45 minutes!