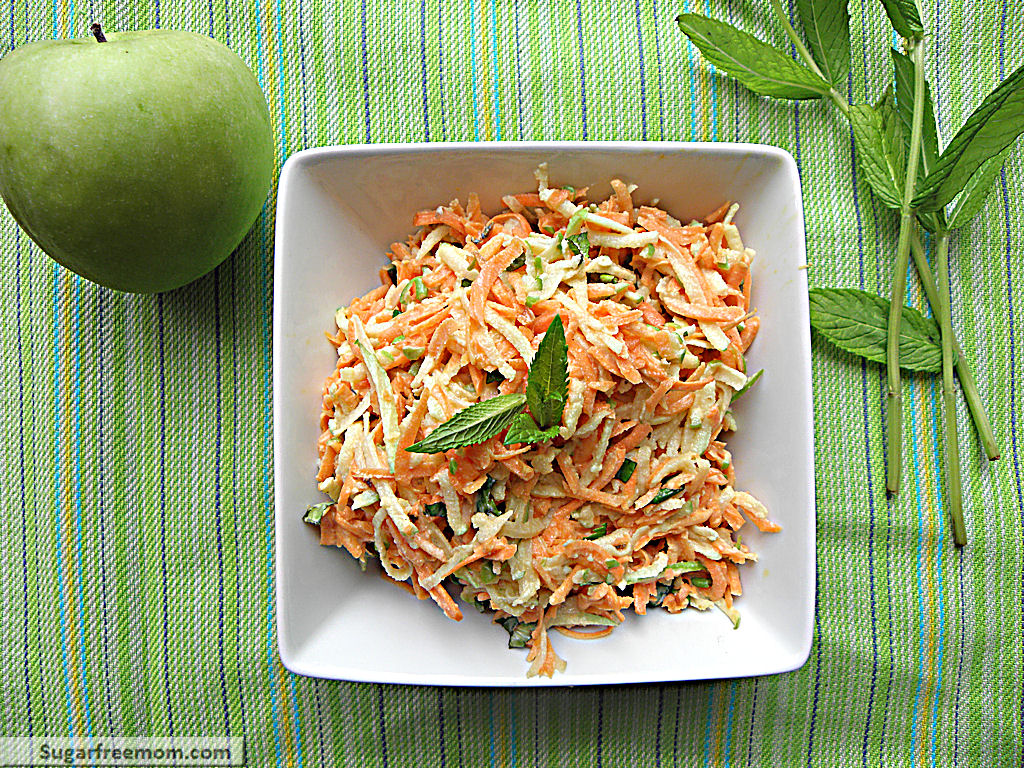 Looking for an easy, HEALTHY, make ahead side dish for Memorial Day weekend? I am in LOVE with this recipe! The flavors are outstanding and just get better as they have time to mingle in the fridge together. I can't take any credit for envisioning this deliciousness!
BUT I did find it and made it and am sharing it so I get to take some tiny bit of credit.... don't I ? 🙂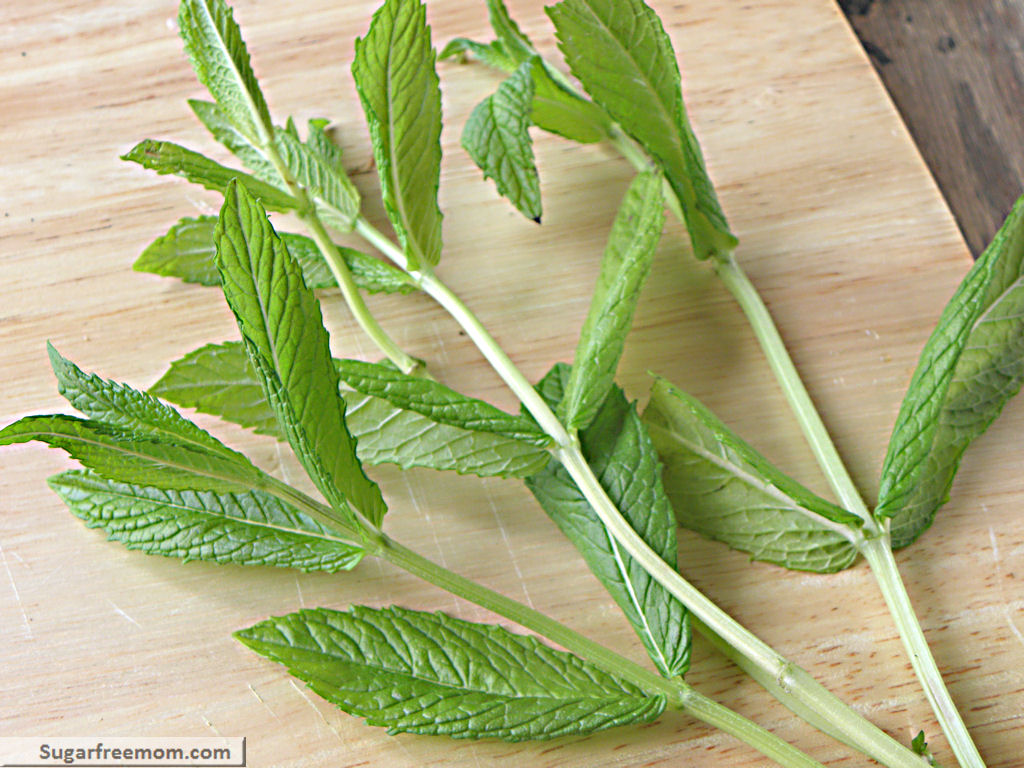 My best friend moved into a new house a few weekends ago and lucky for me I was able to get a HUGE stash of MINT that just happened to be growing in her new yard! I can't wait to go back for more! So immediately I wanted to find a nice salad that would compliment this fantastic smelling fresh mint. I was browsing through my Ellie Krieger cookbook, The Food You Crave and found this salad. I slightly changed some things and changed the name to a slaw instead of salad, because that is just how I see it. A perfect side dish, low calorie, grated with a light dressing. Total YUM!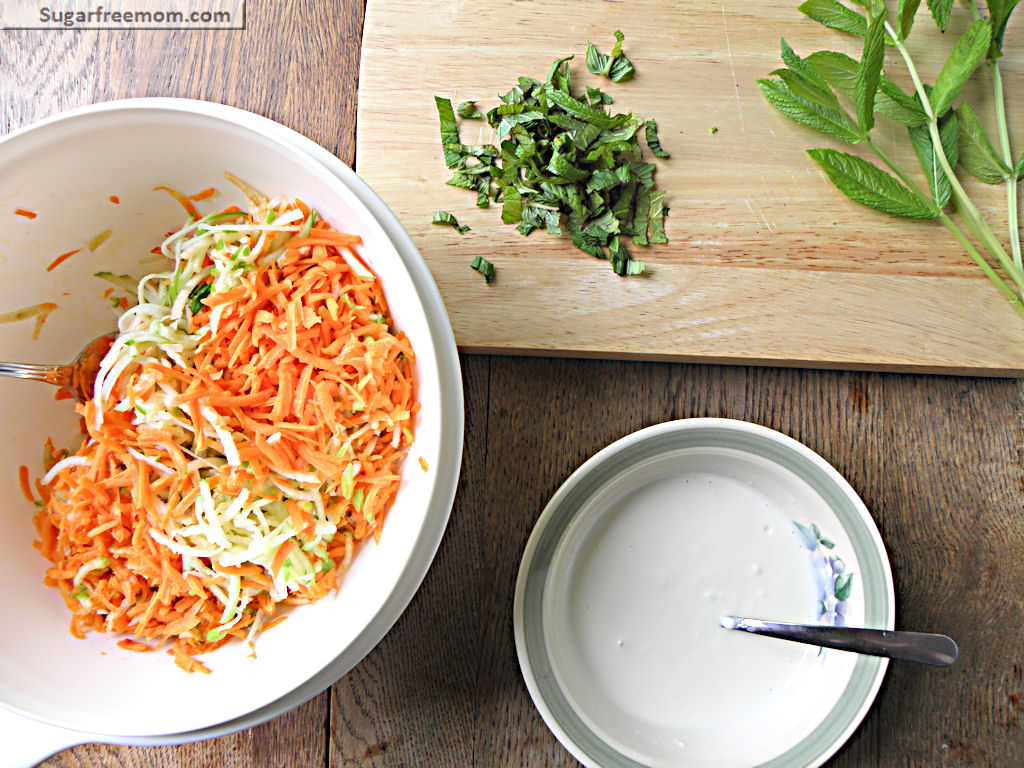 It takes no time at all when you have a food processor to grate the ingredients and toss it with the simple dressing.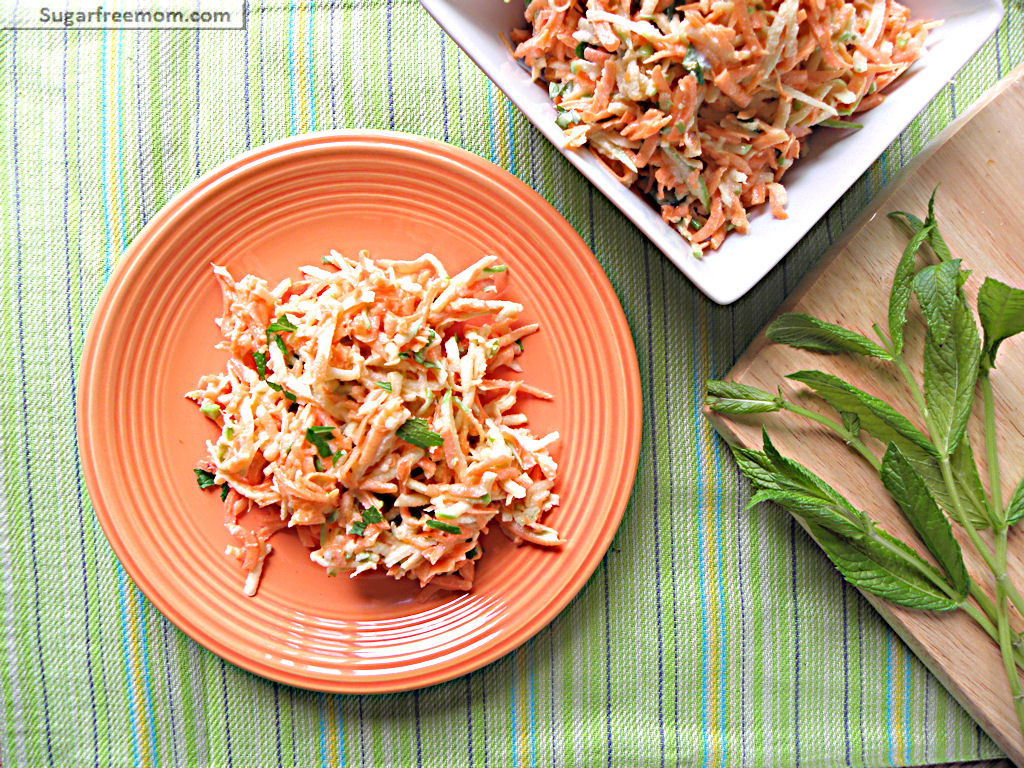 Isn't it the prettiest salad/slaw you've ever seen???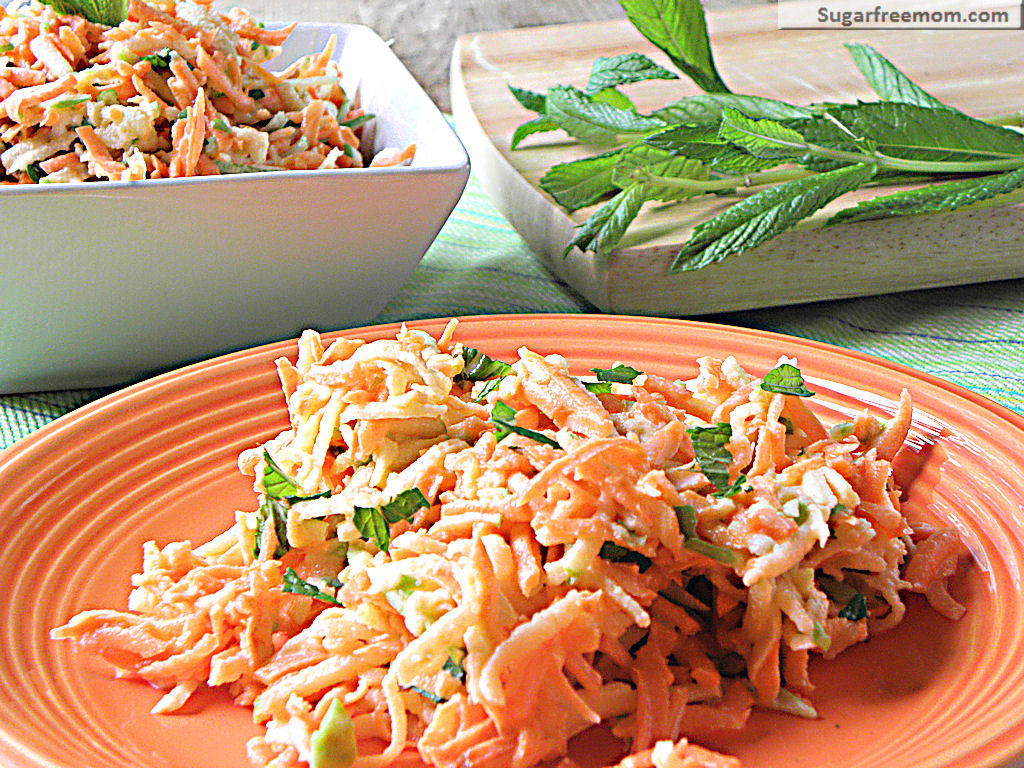 AND it's NOT drowning in mayonnaise either!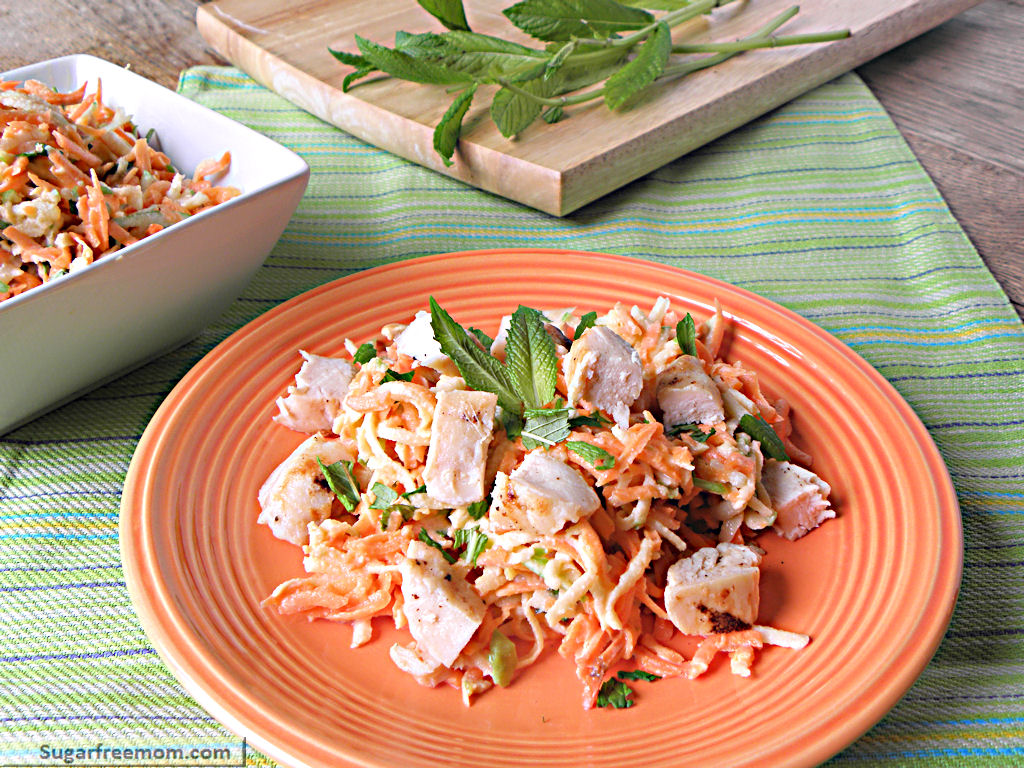 You can even add some protein on top, like my Parmesan Crusted Freezer Friendly Chicken Breasts! Or my Marinated London Broil!
Recipe slightly adapted from Ellie Krieger, "The Food You Crave".
Carrot Apple Mint Slaw with Yogurt Honey Dressing
[sc:Ziplist]
Ingredients
¼ cup plain, nonfat Greek yogurt
2 tablespoons mayonnaise
1 tablespoon lemon juice
1 tablespoon cider vinegar
1 teaspoon honey
1 pound carrots, peeled
1 Granny Smith apple, cored
¼ cup fresh chopped mint
salt to taste
Directions
In a small bowl whisk together the yogurt, mayonnaise, lemon juice, vinegar and honey until smooth. In a food processor, grate the carrot then the apple. Transfer to a large serving bowl and toss with the dressing. Mix in the chopped mint and season with salt if necessary. This can be made ahead and stored in the fridge for 3 days in an air tight container.
Nutrition Info
Servings: 4* Calories per serving: 134* Fat: 5g* Fiber: 4g* Carbs: 20g* Protein: 3g* Points+: 3*
On Another note:
If you enjoy all these yummy healthy recipes I make and provide, would you help me by clicking this link below to vote for my blog in this contest? You can only vote once a day, but I need you votes to advance and the contest ends on May 29th so only a few days left! Thank you so much!
[Circle of Moms Top 25 Foodie Moms - 2012 - Vote for me!]

This recipe is being shared at TidyMom, The Country Cook.