Who doesn't love to use up left over turkey after Thanksgiving? I hate to see food go to waste, but I can't eat turkey the same way for days on end until its gone. So I've found a new way to revamp it so the family won't mind eating turkey....AGAIN. It is also freezes perfectly, thaws nicely and reheats without any problem. Super filling and satisfying. One for lunch with a salad is plenty!
I found and adapted this recipe from the Clean Eating magazine (July/August 2010). It was originally made with chicken that needed to be cooked, but I think using already cooked turkey is much easier, tastes just as delicious and is a lot less work!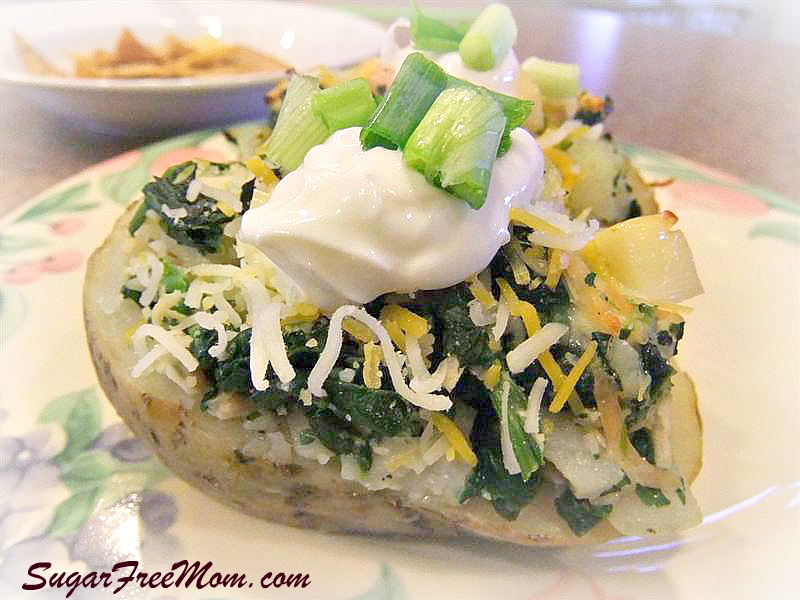 Nutrition Info:
Servings: 4 (2 filled halves)* Calories: 415.6* Fat: 6.8g* Fiber: 7.9g* Carbs: 68.6g* Protein: 20.9g* Points+: 10* Old Points: 8*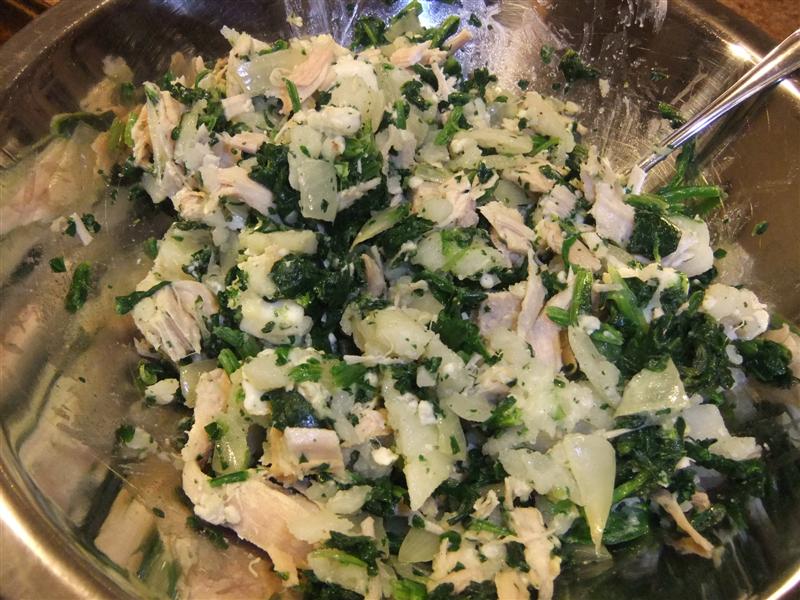 Turkey & Blue Cheese Stuffed Potatoes
[sc:Ziplist]
Ingredients
1 cooked turkey breast (about 8 oz.), chopped
4 baking potatoes
½ tsp. salt
¼ teaspoon pepper
2 teaspoon olive oil
¼ c. red or yellow onion, chopped
3 oz fresh baby spinach or 5 oz. frozen, drained spinach (half of a 10 oz. bag)
2 Laughing Cow cheese wedges or 2 tablespoon lite cream cheese
¼ c. blue cheese, crumbled
1 tsp. lemon juice
Directions
Preheat oven to 400 degrees. Wash potatoes, dry and with a fork poke holes in them.
Microwave potatoes for about 5 minutes, then wrap individually with aluminum foil. Place a baking sheet and cook for 1 hour. If you don't microwave you may have to cook them longer than an hour. Cool for 15 minutes.
Saute' onion in olive oil in sauce pan on stove. Cook until tender.
Add spinach to sauce pan and cook until spinach is wilted or warmed through if using frozen.
Cut potatoes in half and scoop out centers leaving ¼ in. thick shells.
Mash potato in a large bowl.
Combine the rest of the ingredients to the mashed potatoes in bowl.
Spoon mixture into potato shells, dividing evenly.
Bake at 400 degrees for 10-15 minutes until lightly browned and heated through.
*Optional toppings: lite sour cream and scallions!