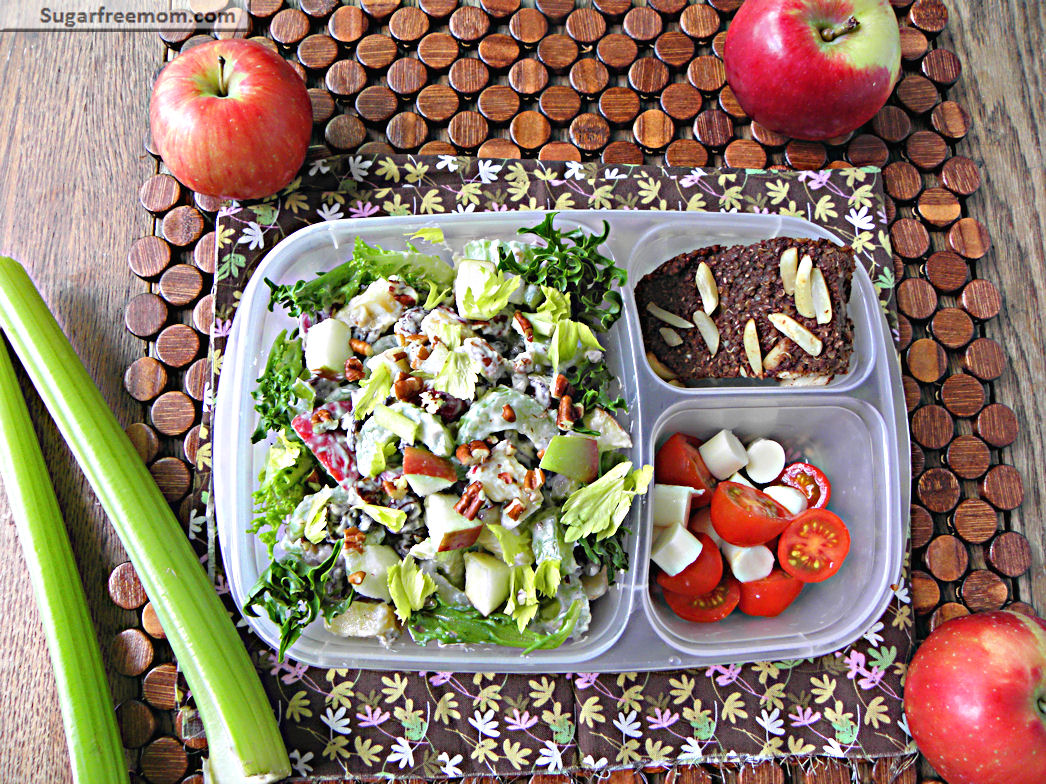 This Waldorf salad is nothing short of amazing! Especially comforting is knowing your salad isn't drowned in mayo but it's base is healthier plain Greek yogurt! You would be surprised when you try it that the mayo is not missed in the least!
Add some perfectly fresh little cherry tomatoes with sliced string cheese and a yummy Baked Cocoa Quinoa Bar for dessert!
Due to the nuts in the salad and quinoa bar as well as the side of cheese, it is higher in fat than my usual packed lunch recipes, but still is a fabulously HEALTHY meal- to- go!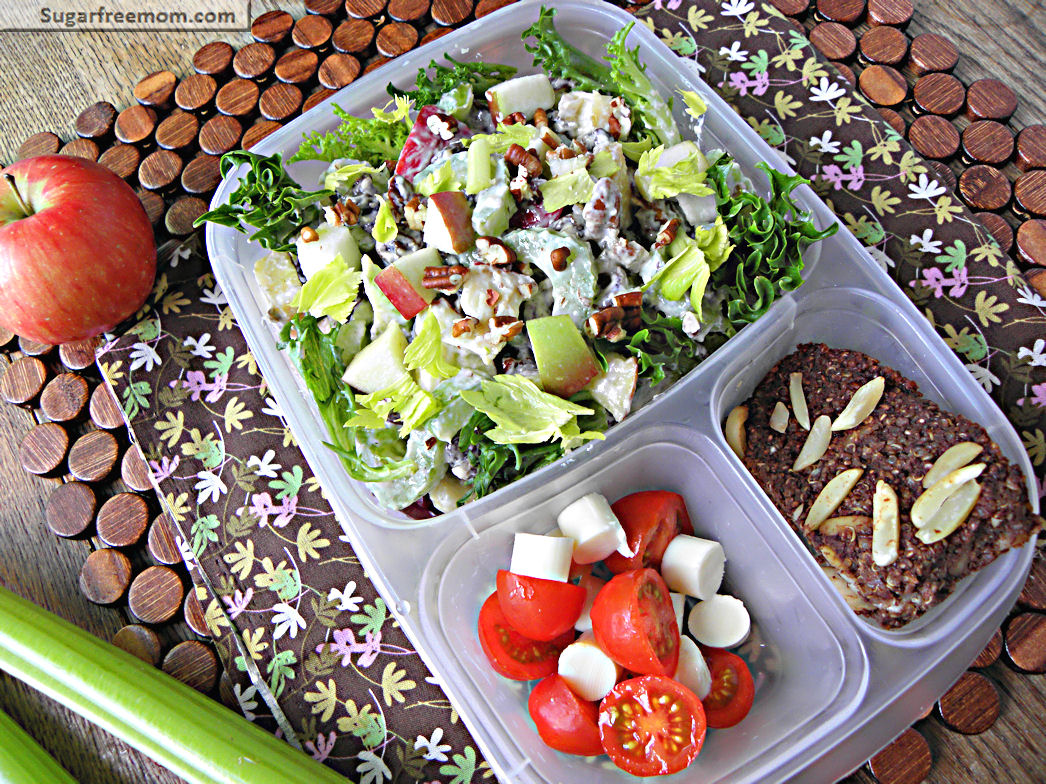 Mayo Free Waldorf Salad Meal -To-Go
[sc:Ziplist]
Ingredients
¼ serving Waldorf salad
½ cup cherry tomatoes, sliced
1 mozzarella (part skim) string cheese, sliced
Nutrition Info
Calories for entire Meal-To-Go: 550* Fat: 37g* Cholesterol: 18* Sodium: 213mg* Carbs: 55g* Fiber: 12g* Sugars: 31g* Protein: 23.5g* Points+: 13*
Other Meal-To-Go recipes you might like: