This Low Carb Cloud Bread Grilled Cheese is the most amazing grilled cheese you will ever enjoy on your low carb diet!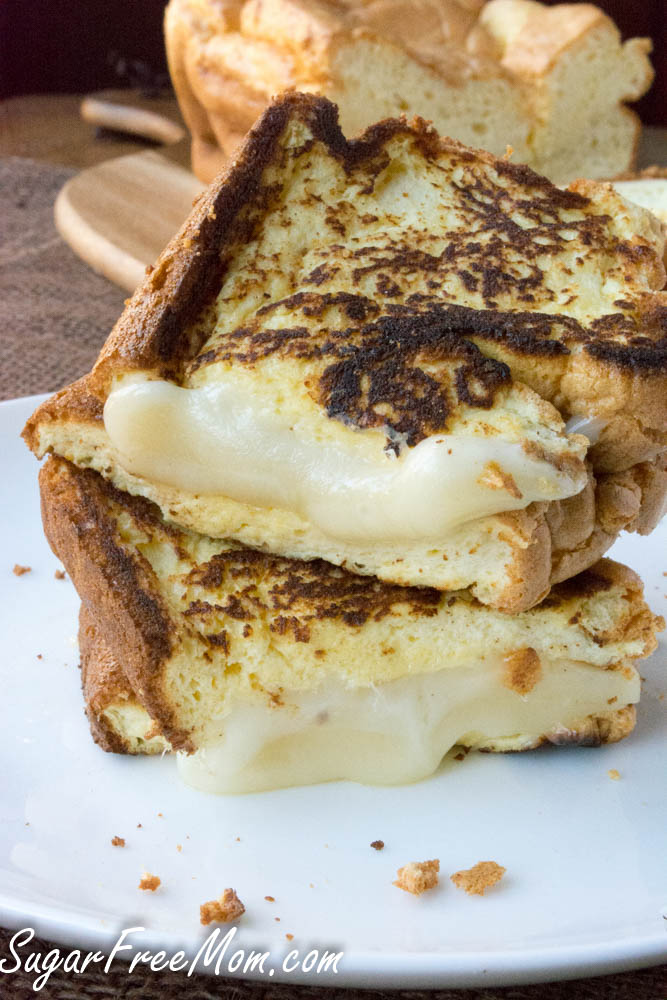 Have you ever seen anything look so good and be low carb?
Oozing, gooey cheese is what makes a grilled cheese so comforting and satisfying.
But when you're no longer eating white flour, gluten breads, can you still enjoy a grilled cheese as you used to enjoy? Gluten free breads are nice, but if you are low carb, they usually still are too high in carbs for most of us.
It is POSSIBLE with my Low Carb Cloud Bread Loaf!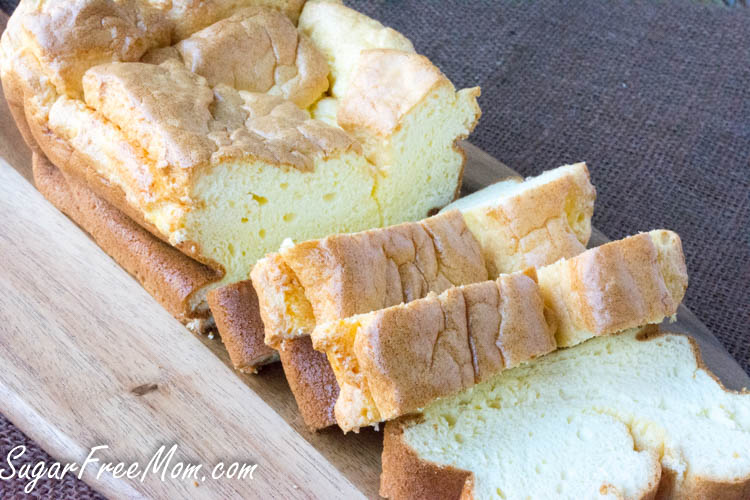 Thick fluffy slices of this cloud bread is what takes a grilled cheese over the top.
I honestly thought I'd never enjoy a good grilled cheese again. I've tried many breads, but none could compare to the grilled cheese my mom would make my brothers and me every Sunday night when I was a kid. White Flour bread of course but oh so satisfying!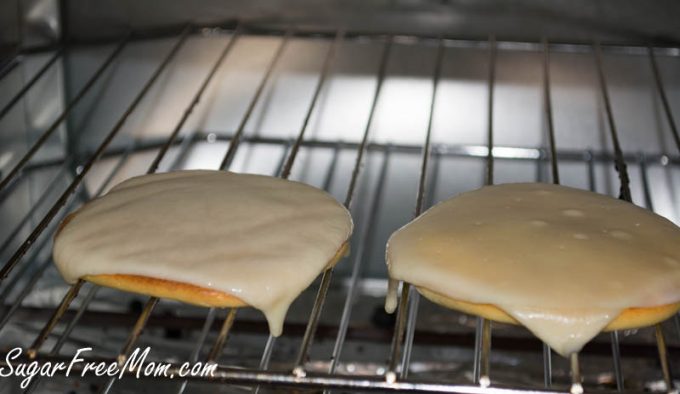 You could make a grilled cheese without the skillet on the stove and removing the butter as well using my Cloud Bread as rolls instead of the loaf.
It will reduce the fat and calories and I've got that under my notes for you if you choose that route.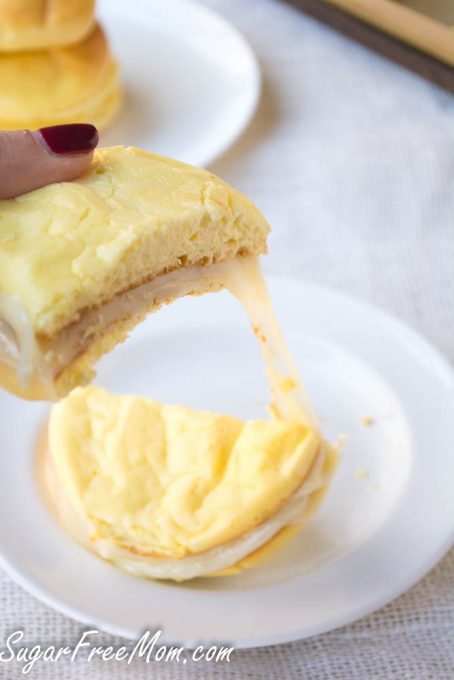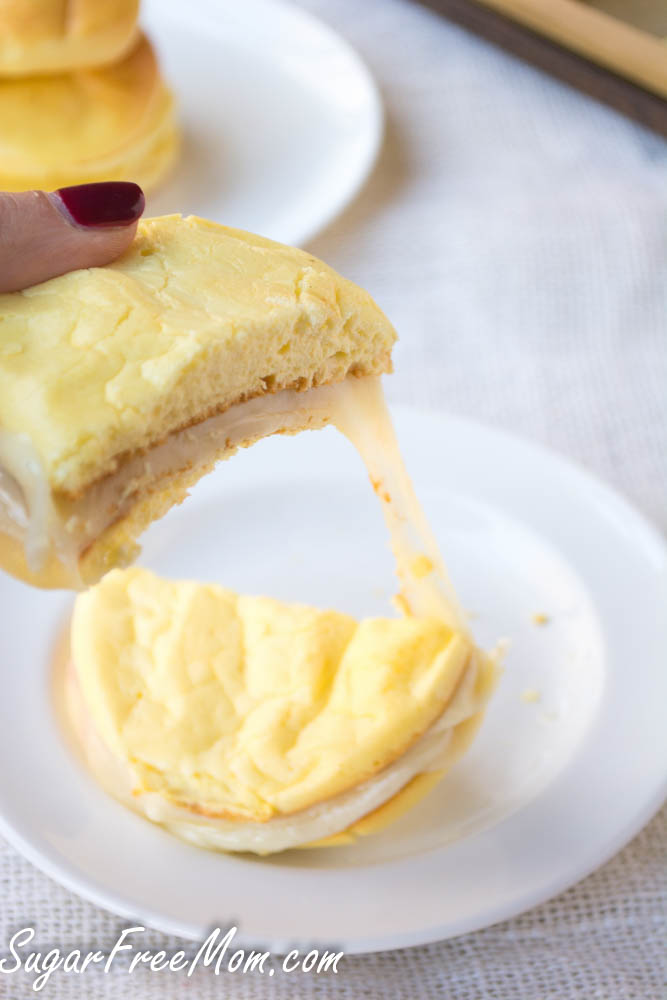 And while it certainly is still gooey melting the rolls with cheese in the toaster, to me it's just not the same as using thick slices of the loaf bread.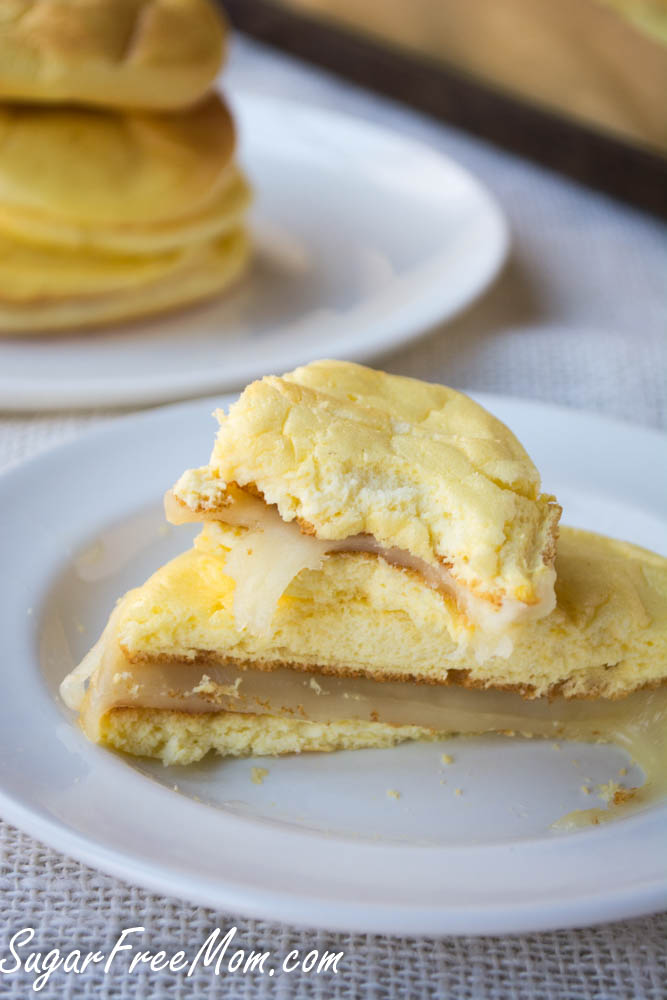 But of course it's up to you!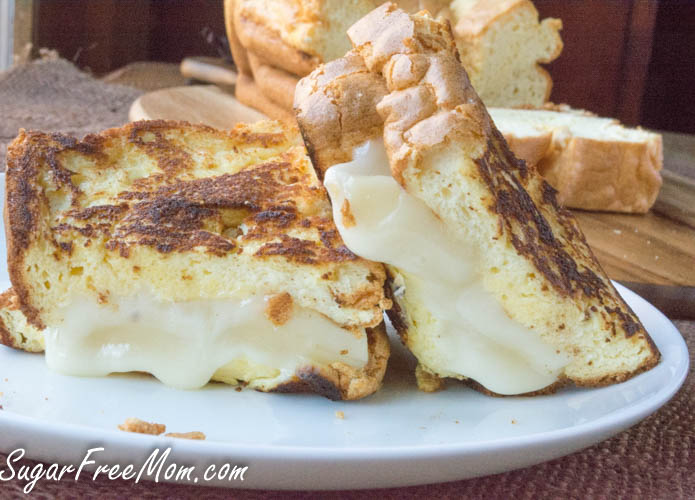 Pictures do say a thousand words don't they?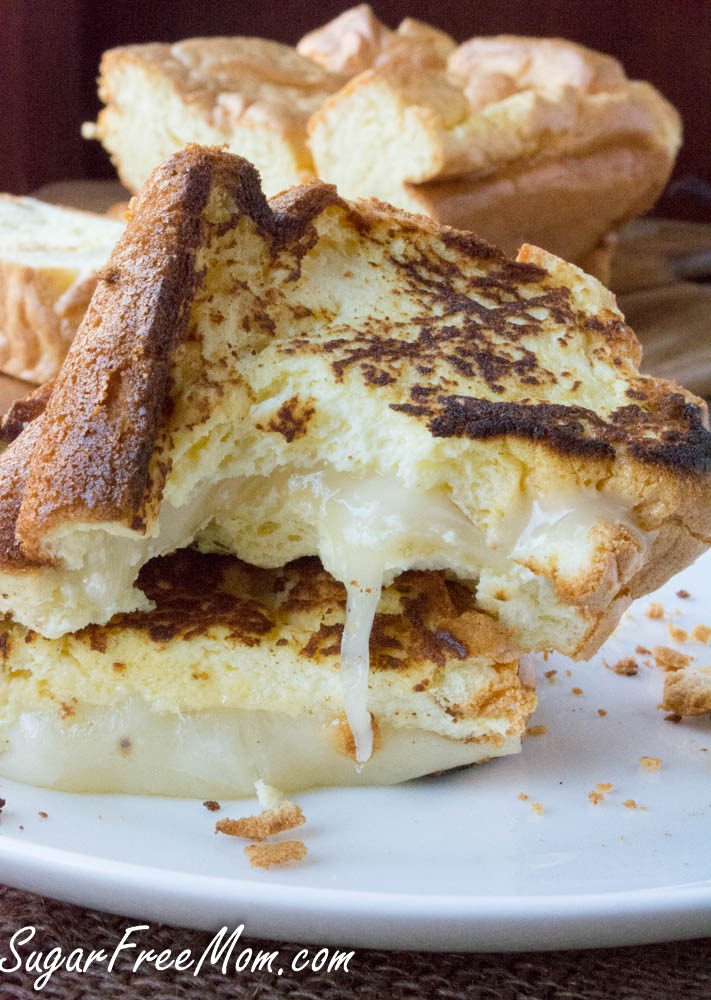 Brenda's Notes:
If you decide to make grilled cheese with the recipe as ROLLS not the loaf, the nutrition info will change. I also skipped using butter and just toasted the rolls in my toaster oven and laid the cheese on each roll to melt, then placed them together.
For the roll grilled cheese I used 2 ounces of fontina. Nutrition Info for one serving: Calories: 240, Fat: 16.3g. Sat.Fat: 9g, Cholesterol: 168mg, Sodium: 412mg, Carbs: 1.6g, Fiber: 0mg, Sugars: 1.2g, Protein: 18.4g.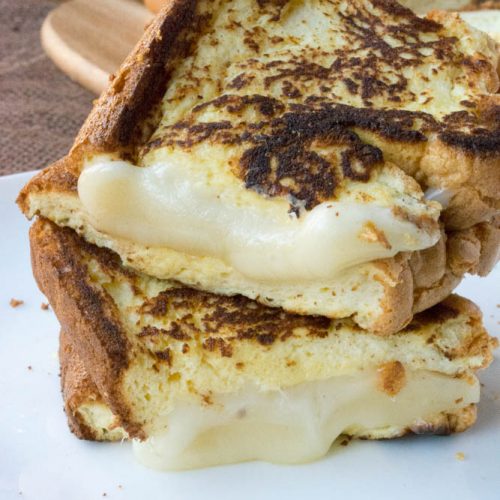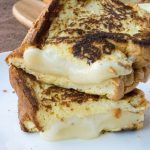 Print
Low Carb Cloud Bread Grilled Cheese
Instructions
Melt the butter in a skillet.

Place bread slices into pan and allow to brown on bottom sides before adding cheese.

Add sliced cheese and place one bread over the other.

Use a spatula to press down on the sandwich then flip over.

Turn heat to low, cover to melt cheese if needed.

If cheese isn't melted as much as you'd like, cut sandwich in half and place cut side down onto hot skillet to melt cheese in center.

Enjoy immediately!
Nutrition
Serving:
1
g
|
Calories:
333
kcal
|
Carbohydrates:
1.9
g
|
Protein:
19.3
g
|
Fat:
25.6
g
|
Saturated Fat:
13
g
|
Cholesterol:
245
mg
|
Sodium:
436
mg
|
Sugar:
1.4
g