Sugar Free Low Carb Keto Frozen Peppermint Hot Chocolate!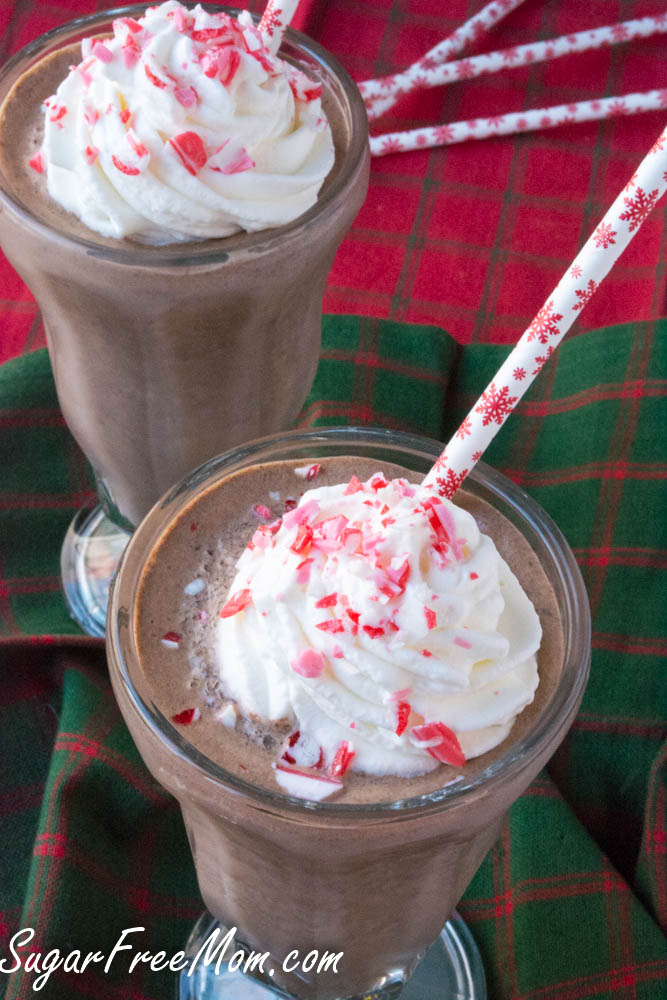 During the holiday season around every coffee shop anywhere, you can get what's called a Frozen Hot Chocolate.
You know what I mean right?
Basically it's like all those other flavored frozen drinks at Dunkin Donuts or Starbucks.
Being sugar-free for 12 years now, I've never actually tasted one.
Do I feel like I'm missing out? Not in the least.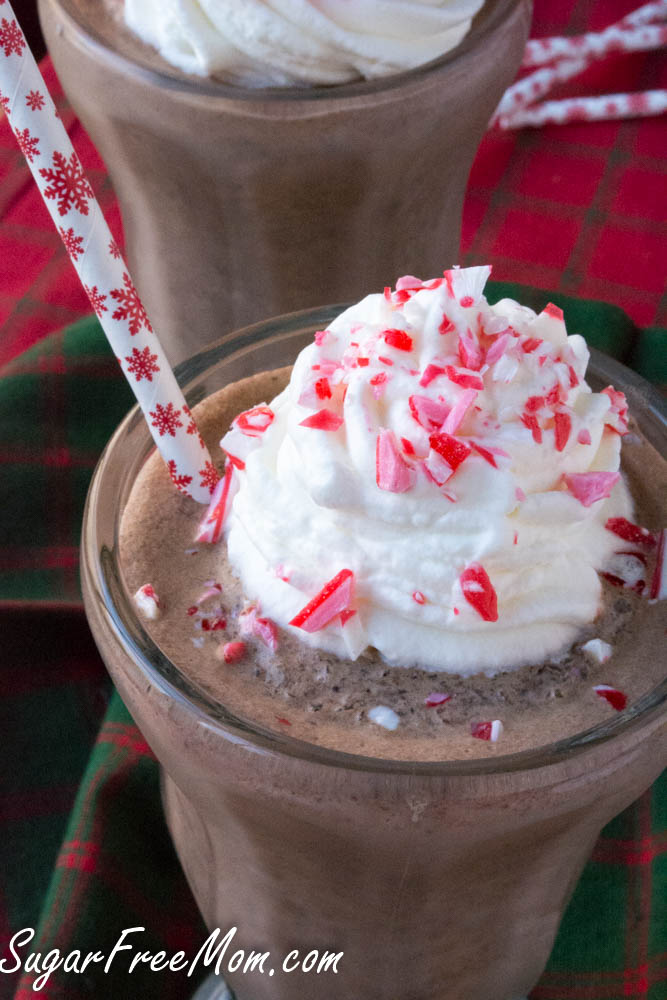 I sometimes might feel a bit of envy when I see a frozen, cool looking, coffee drink topped with whipped cream in someones hand, but often I really don't care.
I don't care because I've kicked the sugar habit. It doesn't pull me in like it used to and it doesn't ever make me want to go back to that feeling of out of control cravings.
When I do feel that slight bit of beverage envy, I retaliate. I retaliate at home in my kitchen making anything I want just as good, if not better, then what I see out in the world from day to day.
With just 6 simple ingredients and only sweetened with my favorite sugar free sweetener of all times, stevia, I knew this was a match made for me!
I knew I HAD to make something spectacular with this chocolate flavored deliciousness!
Envy no more!
Frozen Hot Chocoate has come to the rescue made in the privacy of your own home and you can switch out the sweetener for whatever you prefer!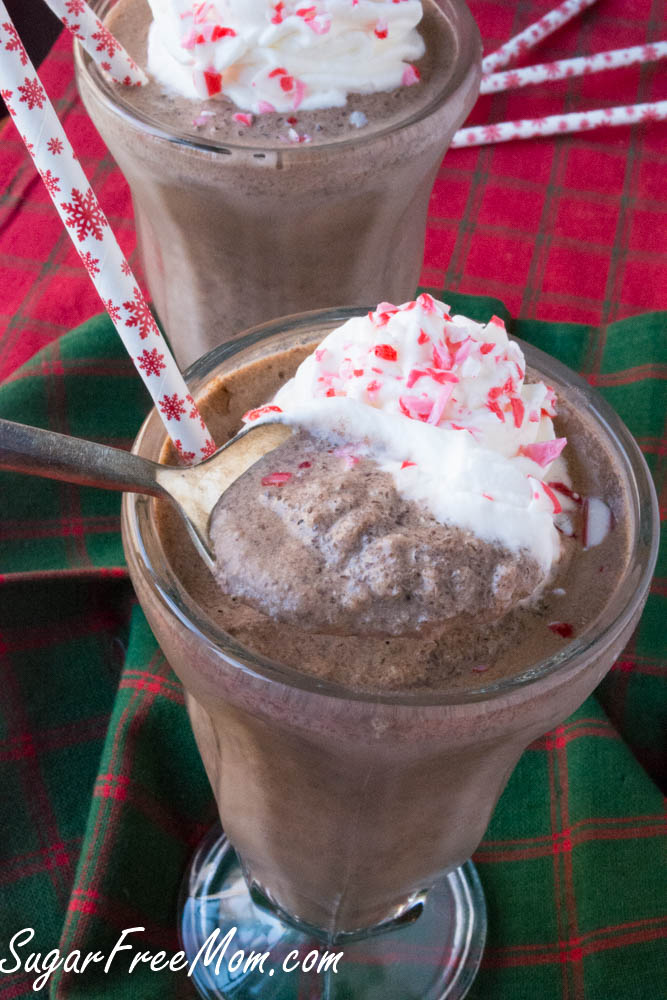 My feeling is that when you can make a fabulous frozen drink like this at home, you will be completely satisfied and be able to sustain a sugar free life style. Because in the end this isn't a diet, it's a day to day decision to make the best choice for yourself and your body.
Low Carb Frozen Peppermint Hot Chocolate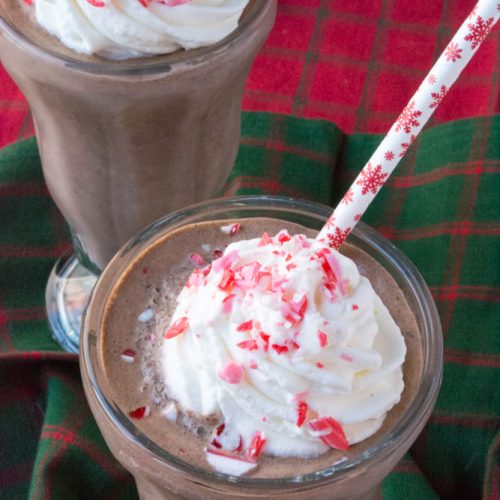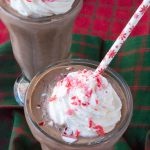 Print
Low Carb Frozen Peppermint Hot Chocolate
Instructions
Add all ingredients into a high powered blender and blend on high until thoroughly combined.

Taste and adjust sweetener if needed.

This recipes makes 32 ounces so each serving is 8 ounces.
Nutrition
Serving:
1
serving
|
Calories:
142
kcal
|
Carbohydrates:
4
g
|
Protein:
14
g
|
Fat:
8
g
|
Saturated Fat:
4
g
|
Sodium:
41
mg
|
Potassium:
100
mg
|
Fiber:
1
g
|
Sugar:
1
g
|
Calcium:
59
mg