Flourless Sugar-Free Chocolate Almond Fudge Cookies are grain free, gluten free and low carb!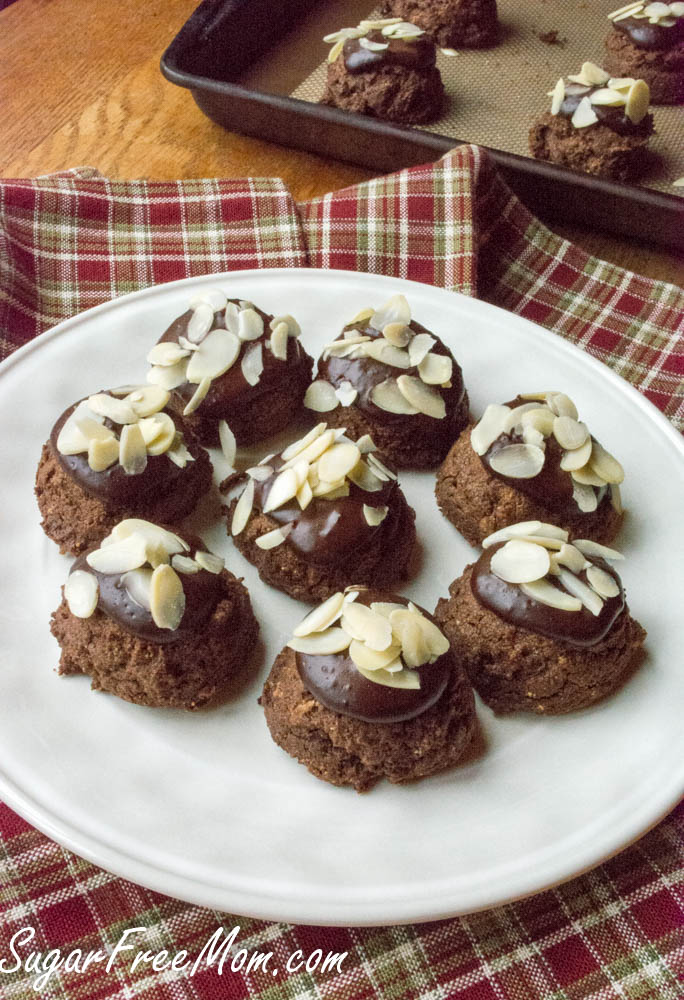 Nothing better than a fudgey cookie, at least in my opinion. I've been a chocolate lover for as long as I can remember. Always been into creamy, dreamy, thick and fudgey cookies.
But what I'm not really into is fussy baking.
I want easy and I want fast and I want fool proof. Is that too much to ask when it comes to cooking making?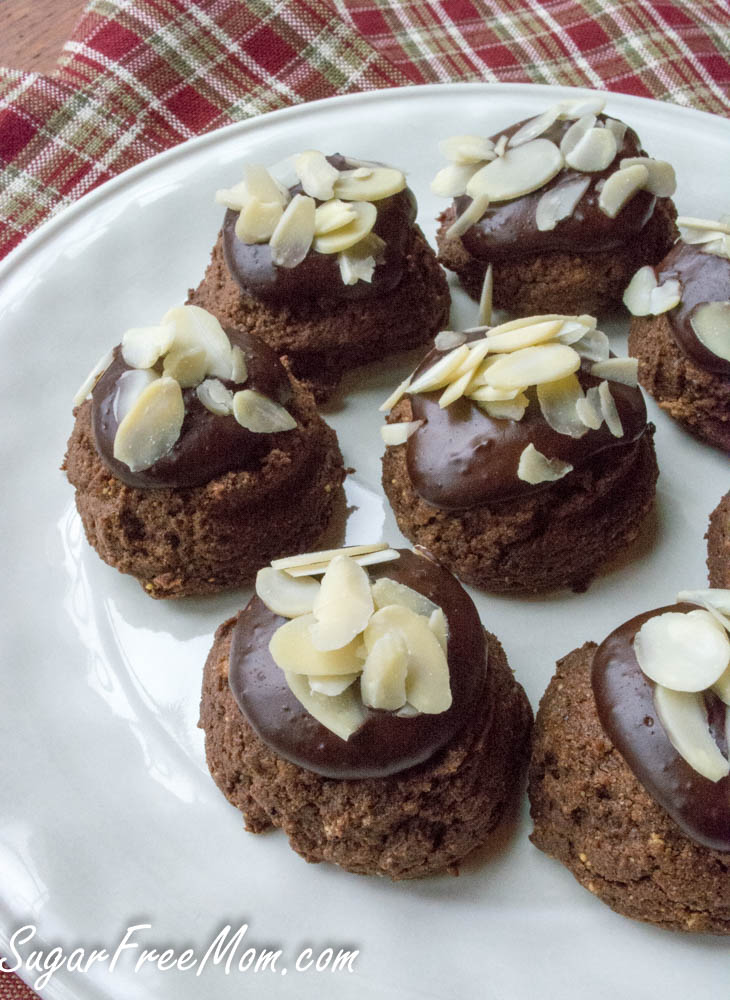 I don't think making sugar free, grain free cookies should be difficult. When it comes to baking without flour and sugar, well sure it can be a challenge.
In fact I've had to make these cookies 3+ times to get them "just" right. Or at least just right to my liking.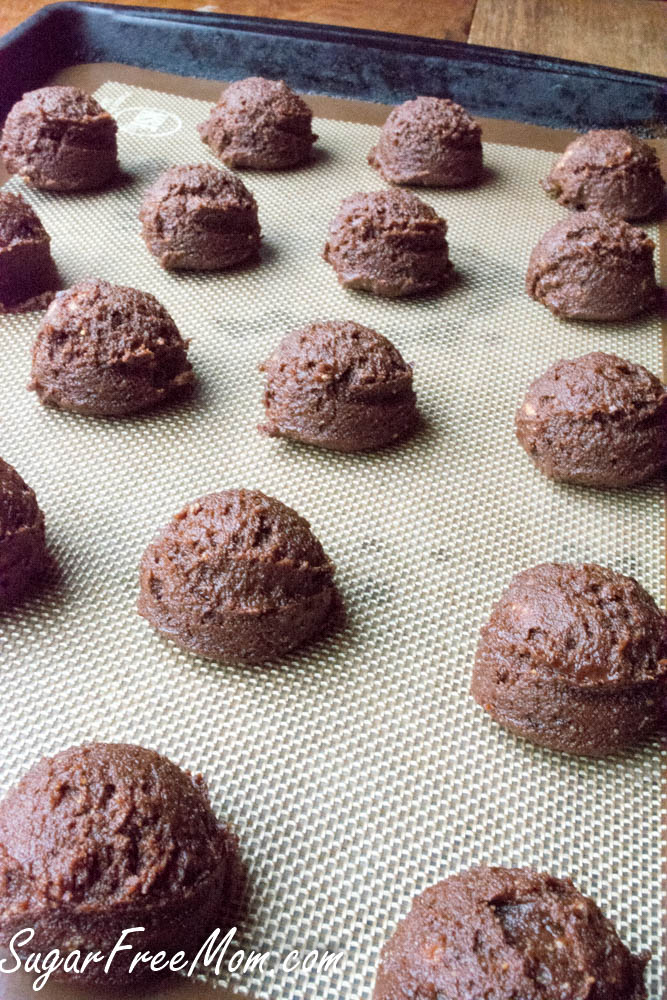 I don't like dry cookies. Does anyone?
I think the only cookie that should be "dry" is a biscotti and even then, not so dry you need something to drink after each bite. 🙂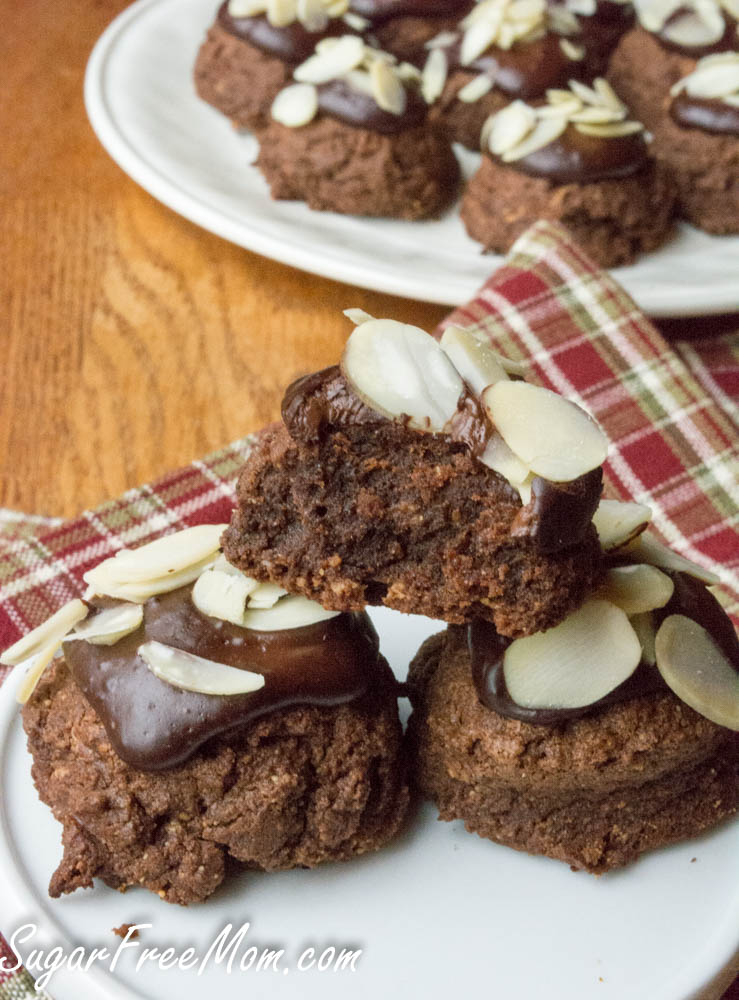 These chocolate fudge cookies make life a little easier.
No messing with flours.
No messing with too many ingredients. Simple enough for a kid to make really.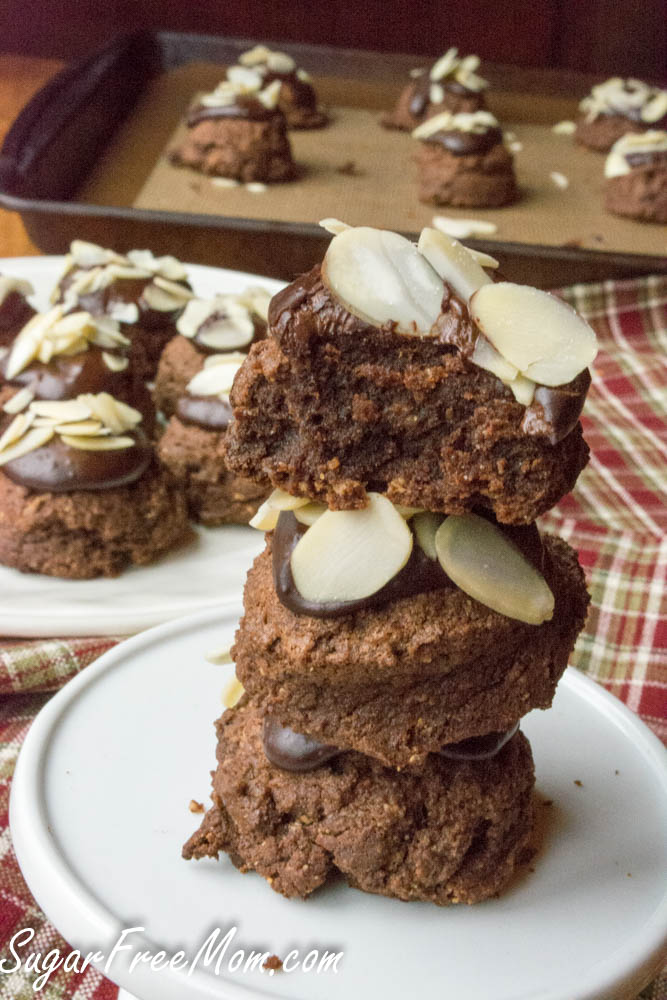 You could even skip the chocolate and almond topping to make life even easier.
BUT if you are making these for a special occasion perhaps giving them as a gift on a cookie tray for neighbors for Christmas, then by all means make them fancy and add those toppings!
I made a little video to show how easy it is to make these yummy cookies!
Simple right?
My teen made this video for me.
I paid him.
Worth every dollar.
Granted he did it in about 10 minutes where as I would have taken an hour to learn to do. So yes, I bribe with money and I'm not the least bit ashamed. 🙂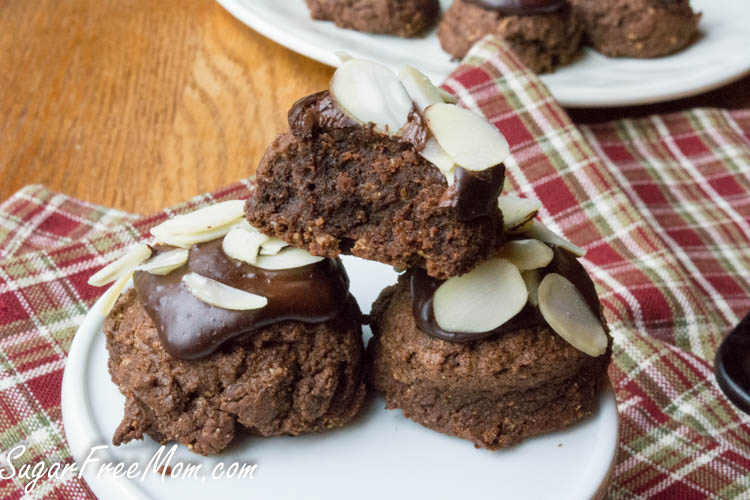 Add these cookies to your holiday baking and you'll surely impress your friends and family!
This post is sponsored by Sweetleaf Stevia. You'll find this fantastic recipe over on the Sweetleaf Website where I am a monthly contributor. Thank you for supporting the brands I enjoy working with.
------->>> Sugar Free Flourless Chocolate Almond Fudge Cookies<<------------------