Low Carb Italian Meatza Pizza and my review of "The Ketodiet Cookbook" by Martina Slajerova of the Ketodiet App blog.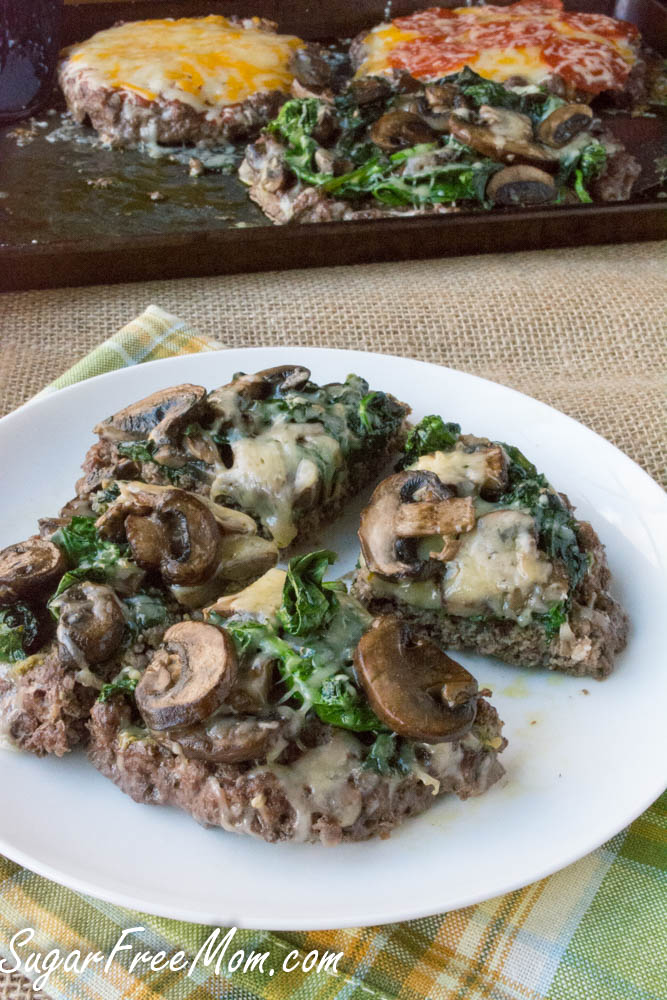 A Meatza Pizza has been on my foodie bucket list for a long time! I had never heard of one until I started researching more and more about low carb recipes. It's essentially a pizza "crust" made just from the ground meat you choose to use.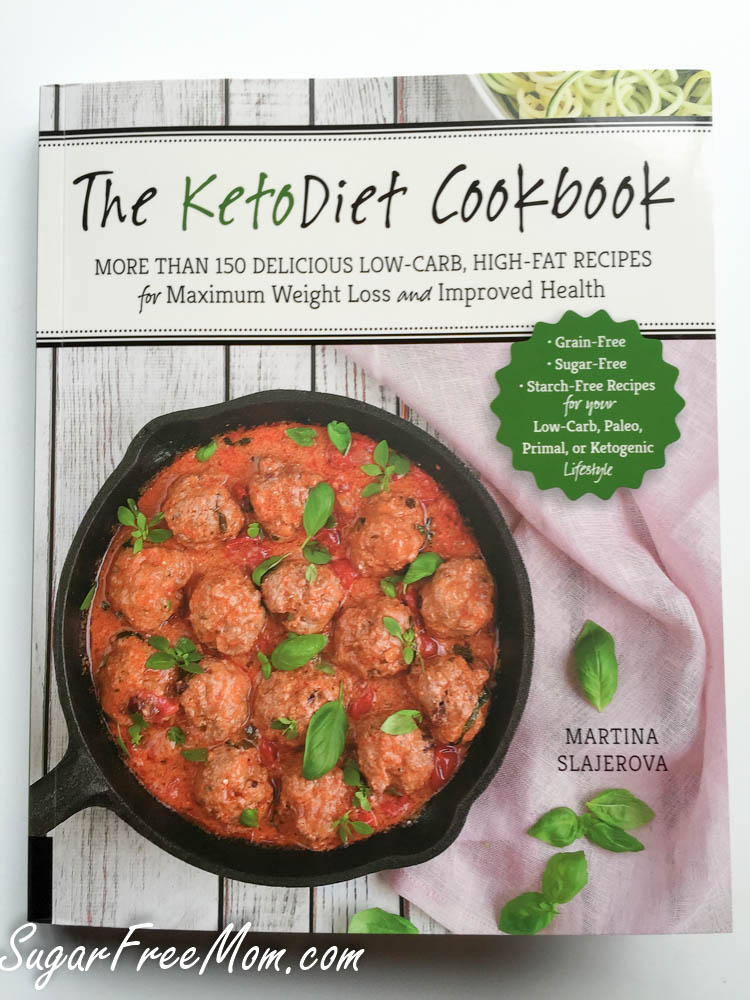 When my friend Martina asked me to review her new cookbook, I was super excited to see her recipe for a Meatza pizza and knew I HAD to make it for my family!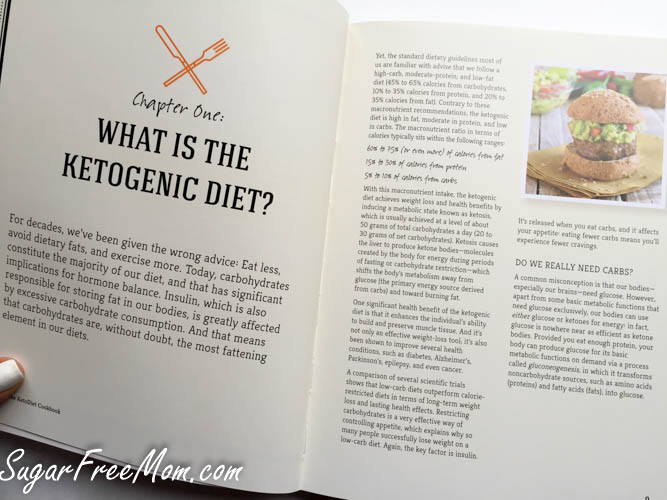 What's wonderful about this cookbook is that she provides great explanations for those just starting out on a low carb, keto diet.
She writes in every day language that everyone can understand and doesn't get too technical, which I appreciate.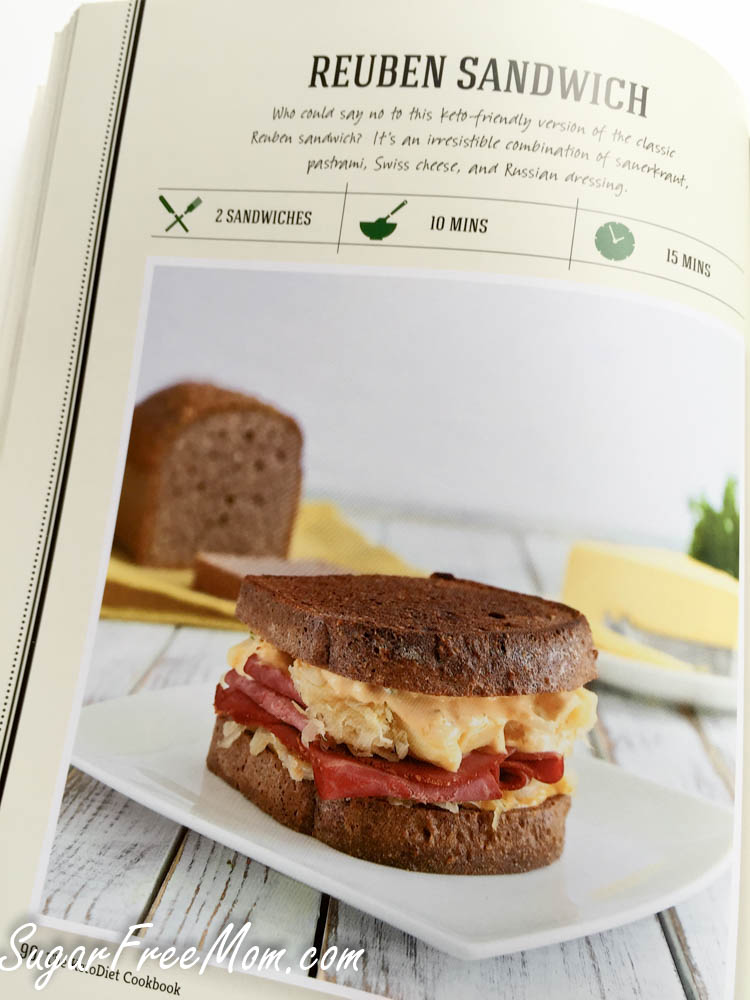 Her cookbook is filled with over 150 low carb recipes!
Breakfasts, snacks, lunch ideas, soups, salads, main meals, drinks and sides! Oh and of course desserts!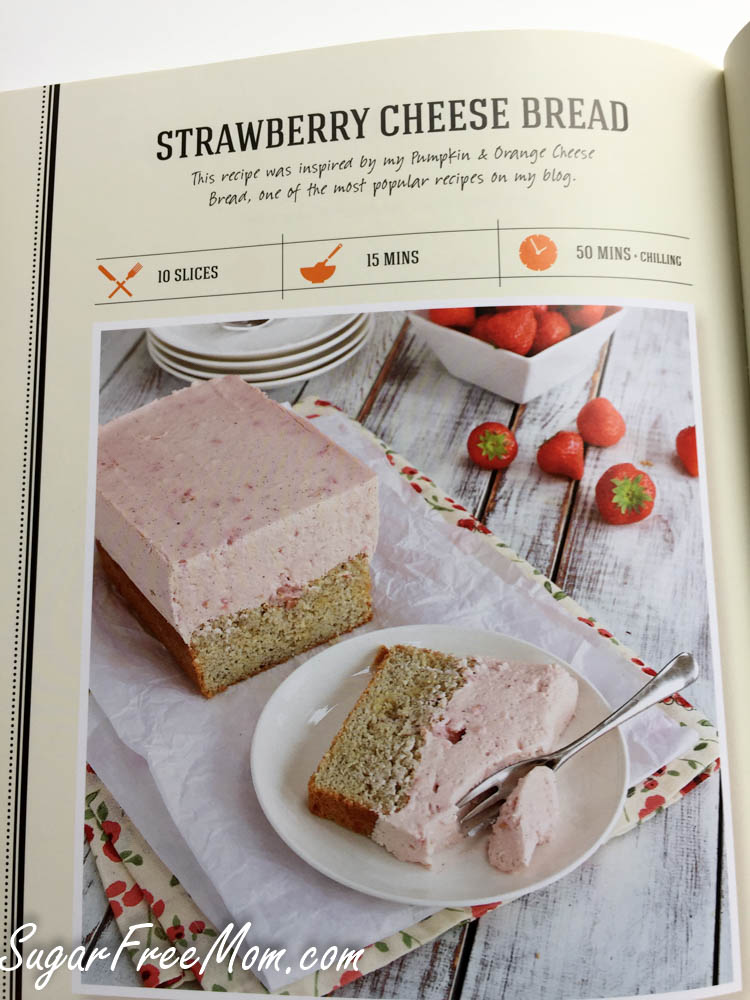 Although not every recipe includes a picture, the ones that do have pictures are worth drooling over! Her photography skills are ones I strive for.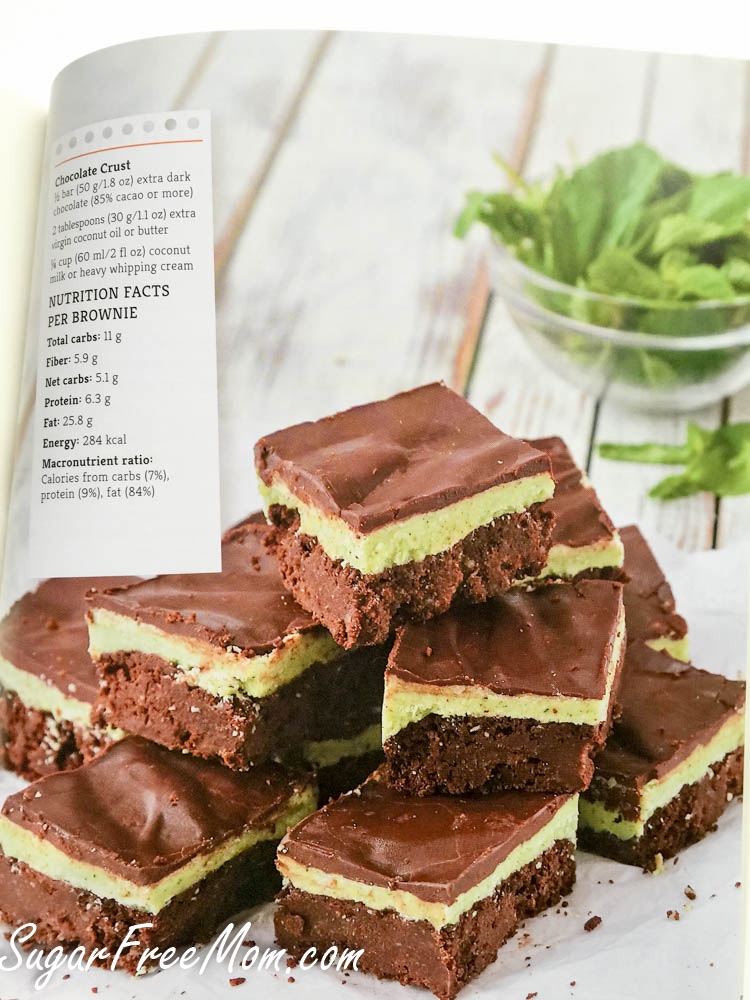 Also important to me are nutrition facts. I don't want to figure out the carbs, etc.
I love that each of her recipes include all that info.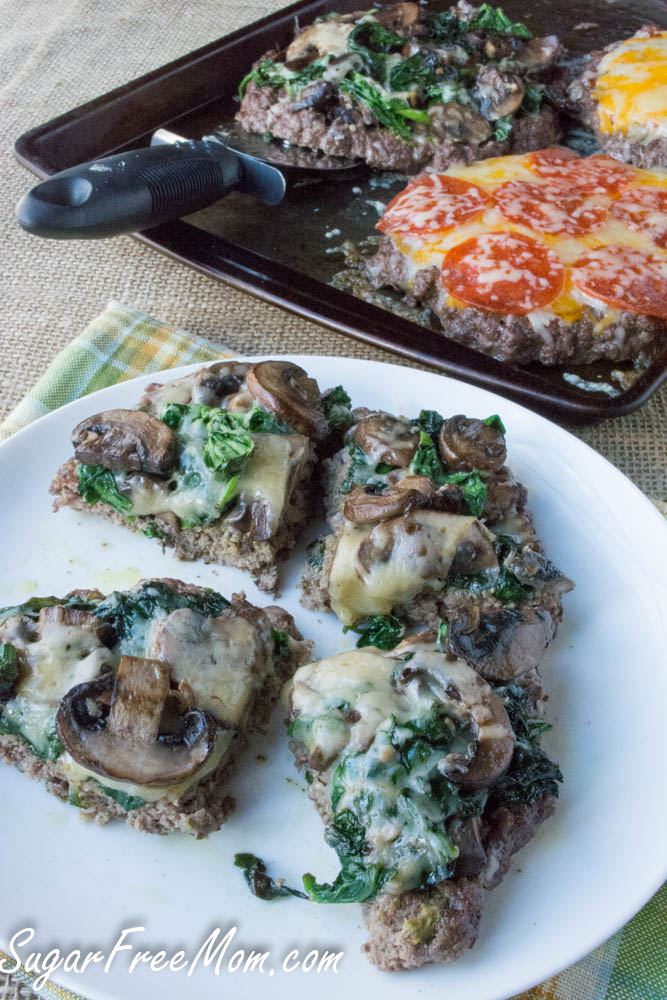 Her recipe for the Meatza used only the spinach, mushrooms and cheese as toppings. While I knew hubby and I would enjoy that, I was certain my kids would not.
While they do love and eat spinach regularly, they do not want it on their pizza!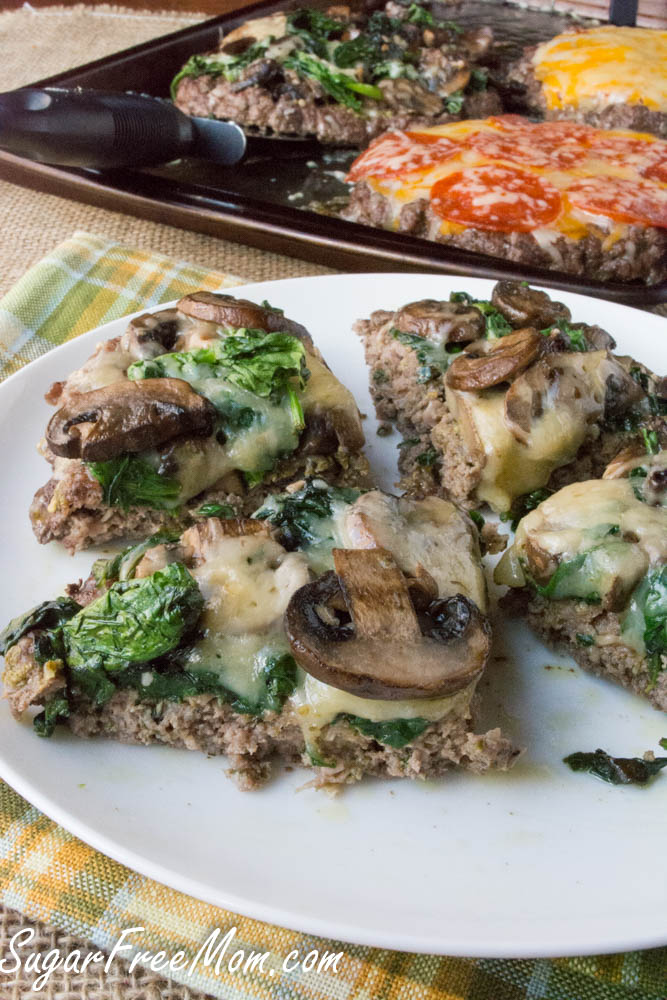 So for my boys I added cheese and pepperoni and for my daughter who doesn't like anything spicy I just used cheese.
I love any recipe that lets me personalize for my family.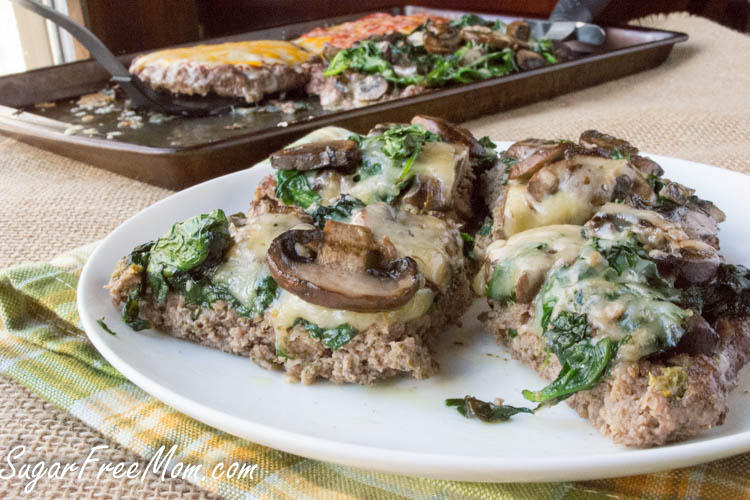 The kids and hubby loved this recipe! When my little guy saw the pictures for this post, he said, "Mommy that pizza was so good, when will you make it again?" 🙂
Brenda's Notes:
The nutrition info below is if you were making one large or 4 mini pizza using just spinach, mushrooms and cheese. It does not include the pepperoni toppings I used on some of the mini pizzas.
Although I tried my best to measure the "crust" to half inch thick, it might have still been to thick. I think if I tried for ¼ inch thickness I would have more of a "crust".
One step I did add to this is that after the meatza came out of the oven and before adding toppings, I used a paper towel to pat over the meat and absorb the grease and oil off the top.
Looking for more details about The Ketodiet Cookbook?
Check it out here and where to purchase this fabulous cookbook!
The Ketodiet Cookbook is worth it's purchase in gold! Martina's easy to follow recipes are all you will ever need to make an easier transition to a low carb, keto lifestyle!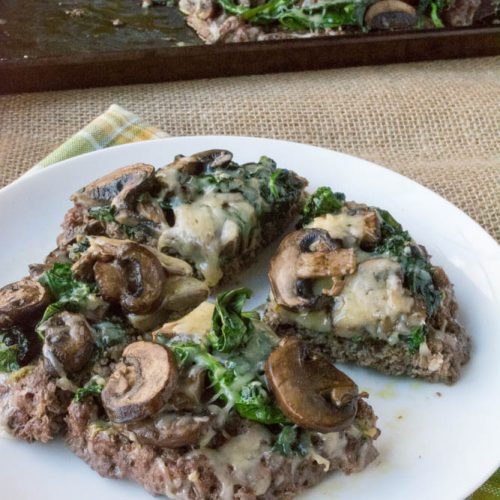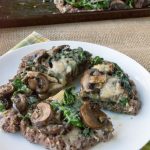 Print
Low Carb Italian Meatza Pizza
Ingredients
1.1

pounds

ground beef

1

teaspoon

each dried oregano and basil

½

teaspoon

salt

freshly ground pepper
Toppings
2

cups

wild mushrooms

2

tablespoon

ghee or butter

2

cloves

garlic

crushed

1

large package fresh spinach about 7 ounces or frozen and defrosted 7.7 ounces

2

tablespoon

pesto sauce

¾

cup

shredded mozzarella cheese
Instructions
Preheat oven to 400 degrees F.

In a bowl combine ground beef, oregano, basil, salt and pepper and mix well.

You can either make one large pizza or 4 individual mini pizzas (which are easy to freeze for later).

Using your hands form the pizza "crust" making it about half an inch thick.

Place onto a baking sheet lined with parchment paper.

Place in the oven for 10 minutes.

Meanwhile, prepare the toppings.

Wash and slice mushrooms.

Wash and dry spinach if using fresh.

Heat a large pan greased with the ghee or butter and add the crushed garlic. Cook for 1 minute.

Add the mushrooms and cook for 5 minutes, stirring frequently.

Toss in the fresh spinach and cook for 1 minute more.

Season with salt and pepper to taste.

If using frozen spinach make sure it is defrosted and squeeze any excess water out before cooking.

Remove the pan from the heat.

When the meat crust is cooked, remove it from the oven and spread pesto sauce on top. Add half the mozzarella cheese and all the spinach and mushrooms.

Finish with remaining cheese and return to the oven for 5 minutes or until the cheese is melted.
Nutrition
Serving:
1
g
|
Calories:
456
kcal
|
Carbohydrates:
3.8
g
|
Protein:
41.3
g
|
Fat:
27.7
g
|
Saturated Fat:
11.9
g
|
Cholesterol:
125
mg
|
Sodium:
576
mg
|
Fiber:
1
g
|
Sugar:
0.9
g