These perfectly portioned Irish Soda Bread Muffins taste just like a traditional Irish Soda bread, but they're grain free, gluten free, and low carb!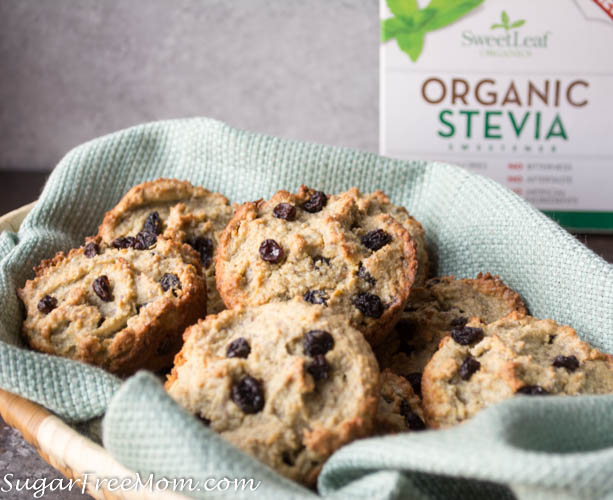 Traditionally Irish Soda Bread is made with white or whole wheat flour, buttermilk and baking soda which acts as it's leavening agent. Obviously making a healthier version does require a change in the typical ingredients like the choice of flour. But capturing that texture was what I was going for in this recipe and I've got a pretty good feeling you're going to love it as well!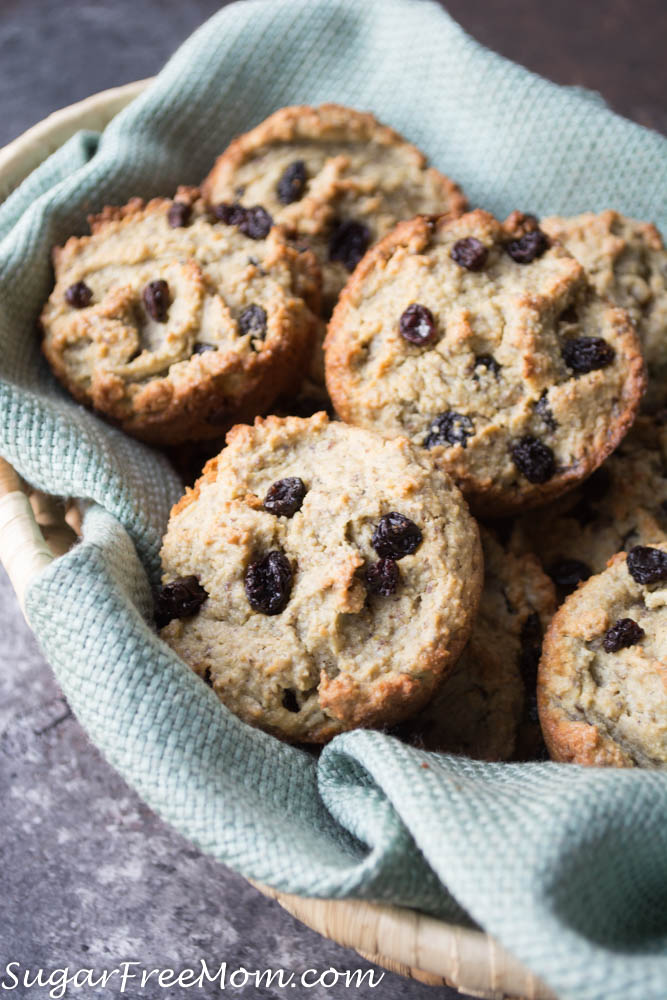 While my choice of ingredients might be quite unique, they work well together and form a delicious batter that creates a pretty terrific little biscuit. Even if you're not Irish or celebrate St.Patrick's day with the traditional Corned Beef and Cabbage, these biscuits will be ones you might enjoy any time of year.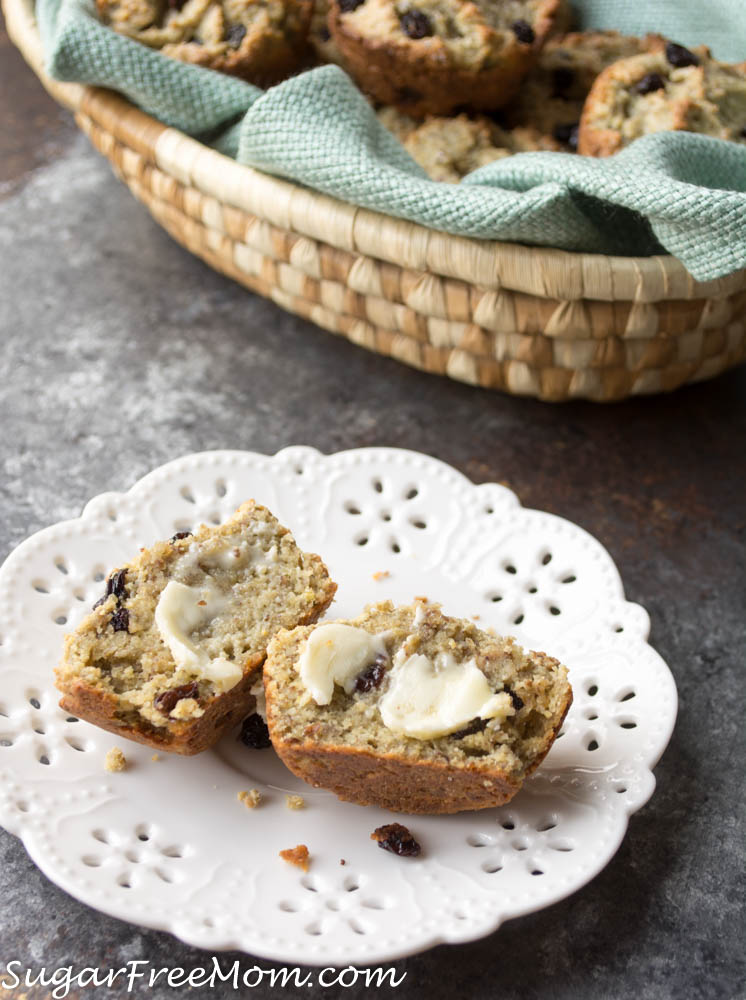 I adapted my recipe slightly from my orginial grain free Irish Soda Bread which is fantastic as well. But for these little biscuits I wanted a little bit of a lighter texture than the dense bread provides.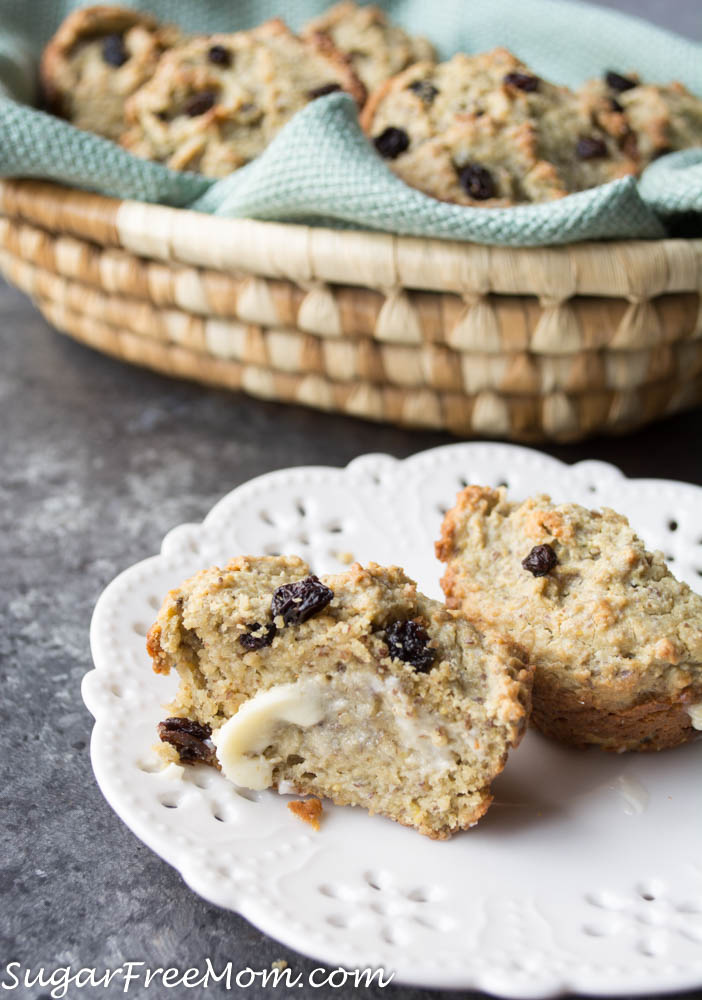 You can choose to add currants or raisins, my family loved the currants in these, but honestly you can hardly taste a difference in my opinion. Currants are a little bit smaller and drier than raisins.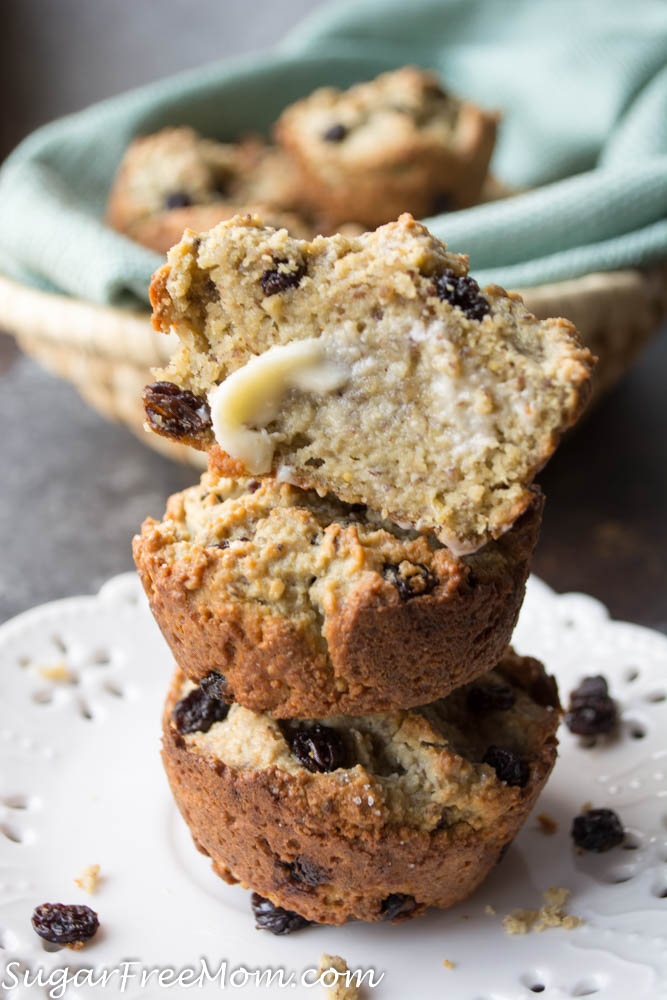 My family enjoyed these for breakfast, toasted with a little butter each morning. No need to wait until St.Patrick's Day comes around to make a fabulous muffin!

This post has been sponsored by Sweetleaf Stevia with whom I am honored to be in partnership with. All opinions are 100% my own and always will be. Thank you for supporting the brands that keep this website running.